Blenders perform many tasks, from pureeing baby foods to crushing ice. When you're shopping for the best blender for your needs, think about how often you'll use it. 
Blenders differ in jar shape and material, motor strength, the number of speeds available and whether a warranty is included. You may want extra features like built-in cord storage or a multi-use machine, like a combination blender and food processor.
How to Choose a Blender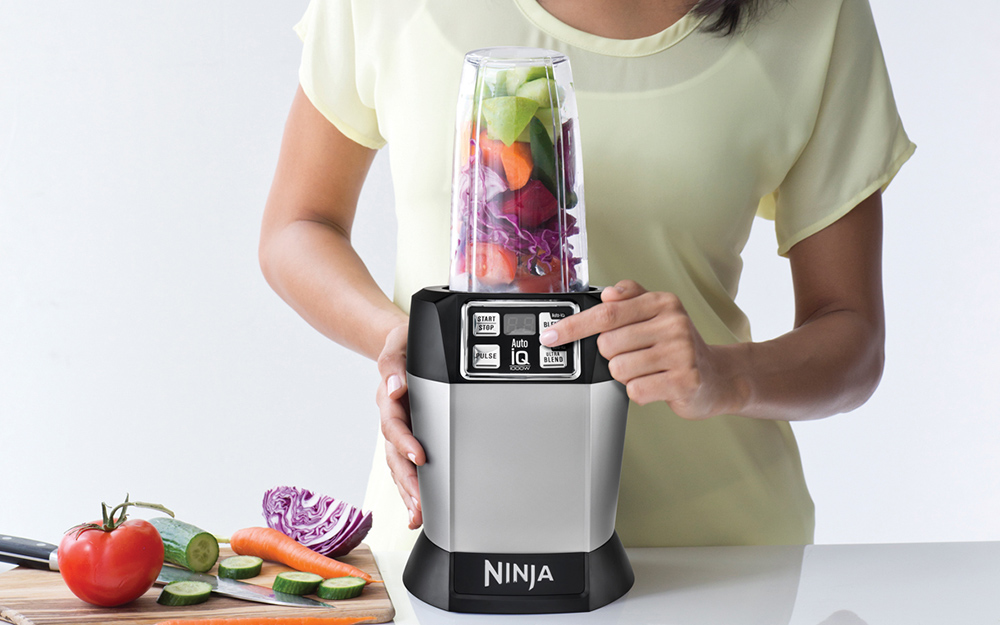 Consider wattage when you shop. Wattage indicates how much power the blender's motor uses, but it's the power produced by the motor that produces performance.  
Also consider the number of speeds on the blender. A single-speed immersion blender can mix juices and stir soup, while a high-speed blender might knead dough and chop vegetables. If you're looking for the best blender for smoothies, shop for a model with a smoothie setting.
Plastic blender jars are lightweight and let you view your ingredients, but they can absorb food odors over time or get scratched when used to crush ice.
Glass blender jars let you see what's happening inside. However, most are made of thick glass, which can be heavy for arthritic or differently-abled users, and they can break if dropped.
Stainless steel containers are highly durable, but you can't see inside them while you're blending. 
Extra-large containers on some models are great for professional use or big families. Some blenders are designed to work more quietly than others, which is a plus for families with babies or those who dislike noisy appliances.
Countertop Blenders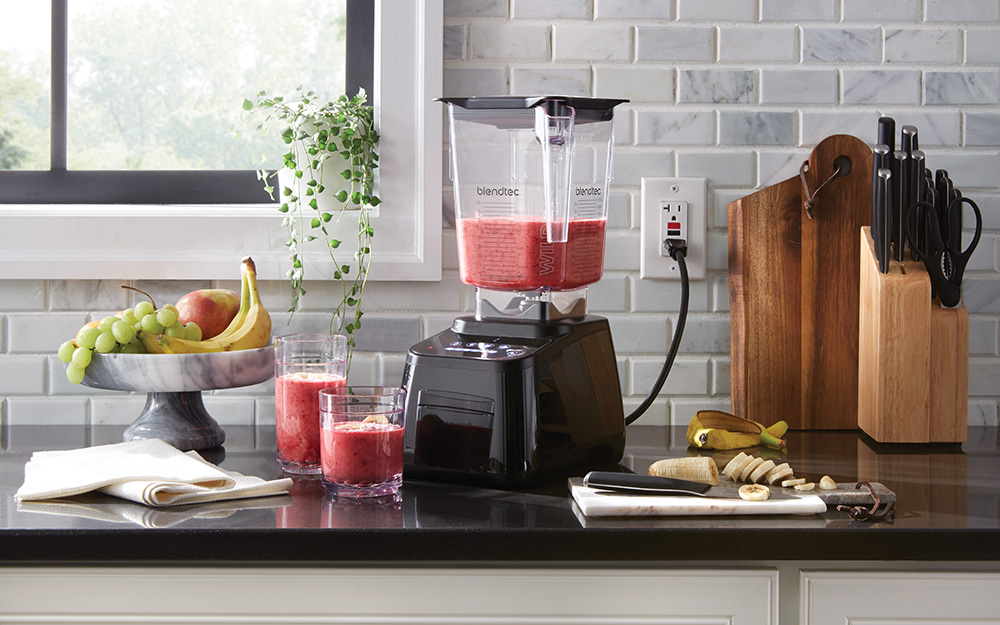 Countertop blenders handle many kitchen chores: crushing ice for frozen drinks, pulverizing nuts into creamy spreads, blending protein shakes, chopping leafy greens and much more. 
Dishwasher-safe containers can be shaped like jugs, bullets or jars and are made of plastic, glass or stainless steel. To maximize your counter space, make sure the blender you choose fits underneath your cabinets. 
Countertop blenders typically have  high watt motors, multiple speeds and heavy duty, stainless steel blades. Options can include preset functions, weighted bases to prevent slippage,  turbo boost and analog or digital controls. Many come in different colors and styles to complement your kitchen decor. Some of the best countertop blenders have warranties that help offset the initial price. 
Countertop models are often the best blenders for making smoothies. They're usually powerful enough to liquefy vegetables and fruits, so the result is free of pulp, seeds and bits of leaves. These are among the best blenders for juicing and making green smoothies when you're using celery, spinach or other leafy vegetables.
Immersion Blenders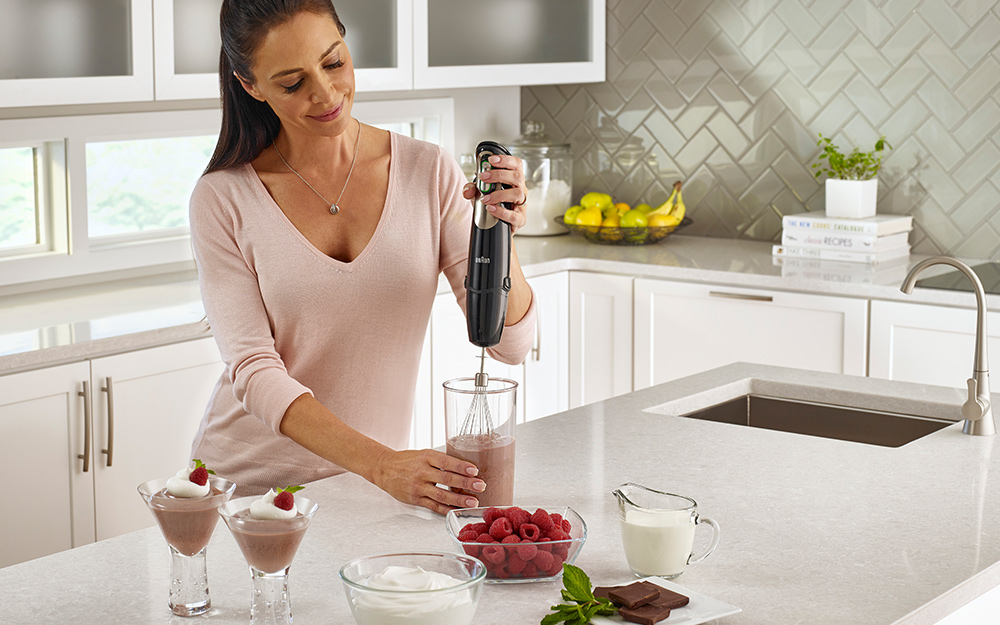 Also called handheld blenders, immersion blenders are used directly in a container. These wand-shaped tools come with mixing cups, beakers, jars or blending pitchers. They usually aren't as powerful than countertop models and most have one or two speeds. 
Some models have easy to use, preset controls to chop, blend, mix, pulse and make smoothies while others use attachments for various tasks. Budget-friendly immersion blenders do basic chores. 
Look for a comfortable handle with easy-to-use controls. An ergonomic design can be a good choice for arthritic users. Immersion blenders are available in basic colors and most have detachable, dishwasher safe parts. 
Combination Blenders and Food Processors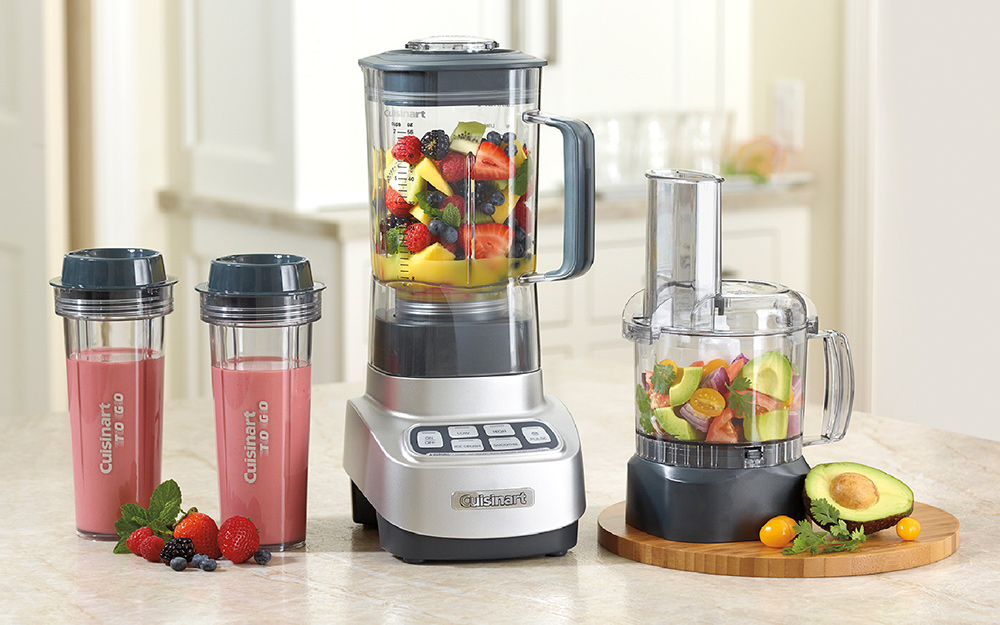 While food processors are great for solid foods, blenders are good for drinks and smoothies. Combining the two gives you a versatile, space-saving kitchen appliance that is usually less expensive than two separate machines. 
Some combination blenders and food processors come with jars or bowls in different sizes for different uses. Look for suction cups or steady bases on lightweight machines. 
Most have removable parts that are dishwasher safe. Pulse features on some combination blenders give you greater control over your food prep tasks.
Commercial Blenders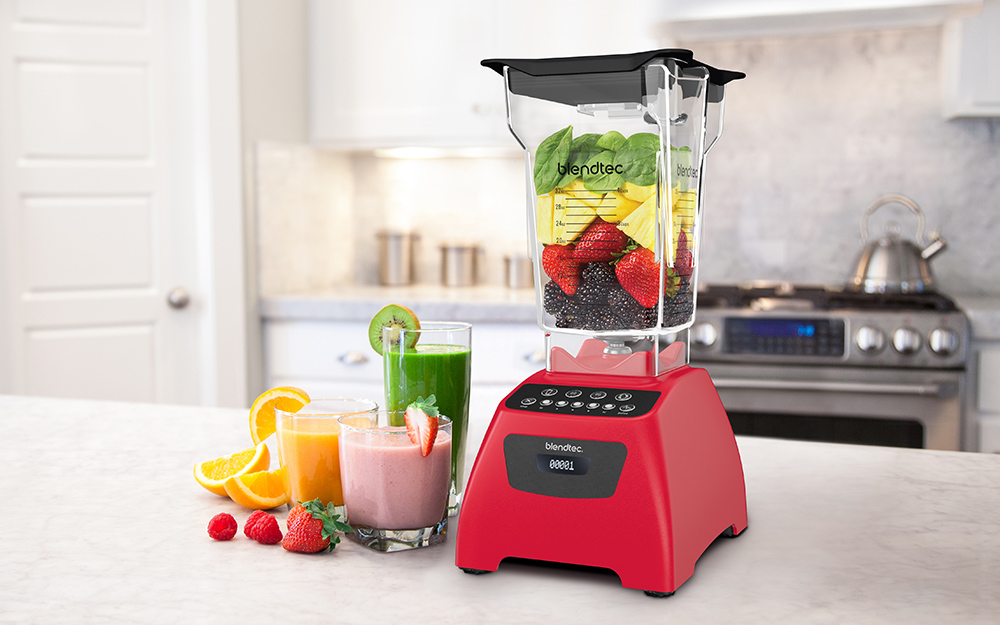 If you prepare large volumes of food or operate a business, you may need a commercial blender. Models designed to reduce noise are ideal for bars, restaurants and other establishments. 
Commercial blenders with extra-large jars or multiple containers, quickly process big batches of food or drinks. Lids with removable centers let you add more ingredients while you're juicing or blending, and high-watt motors are designed to work efficiently and quickly. 
Personal or Single Serve Blenders
Personal blenders are designed for small or single servings . While most have only one speed, some have preset blending functions to do tasks like grinding, chopping or pulsing. 
Your best personal blender may be one with a mixing container that doubles as a travel cup or storage container. These space-saving blenders are easy to store, lightweight and usually budget-friendly. They're also great for taking on trips, with lids that let you drink directly from the blender cup. Most cups will fit into car drink holders. 
Blenders for Crushing Ice
Look for a blender with a powerful motor if you want to crush ice, crush frozen fruit for smoothies or make fine ice for frozen drinks. Typically, a blender for crushing ice needs a motor that works at between 1000 to 1500 watts. Some models automatically turn off to let the motor cool down and avoid overheating.
Multiple speeds or preprogrammed functions let you start crushing ice at a lower setting, which is easier on the blades, then raise the speed as the ice breaks apart. Look for a high-impact container that makes it safe to blend at high speeds, heavy-duty blades, rubber feet or a sturdy base for stability. 
The blender jar should have a tight-fitting lid that won't pop off while you're blending. If you entertain, consider a blender with a high-capacity pitcher so you can add liquids and ice and serve a lot of guests at the same time. 
Small ice crushing blenders are ideal for making single serve beverages to go. Wide containers make it easier for the ice to constantly move around, as opposed to narrow containers that may require you to stop the blender and move the ice around with a spatula.
Small Blenders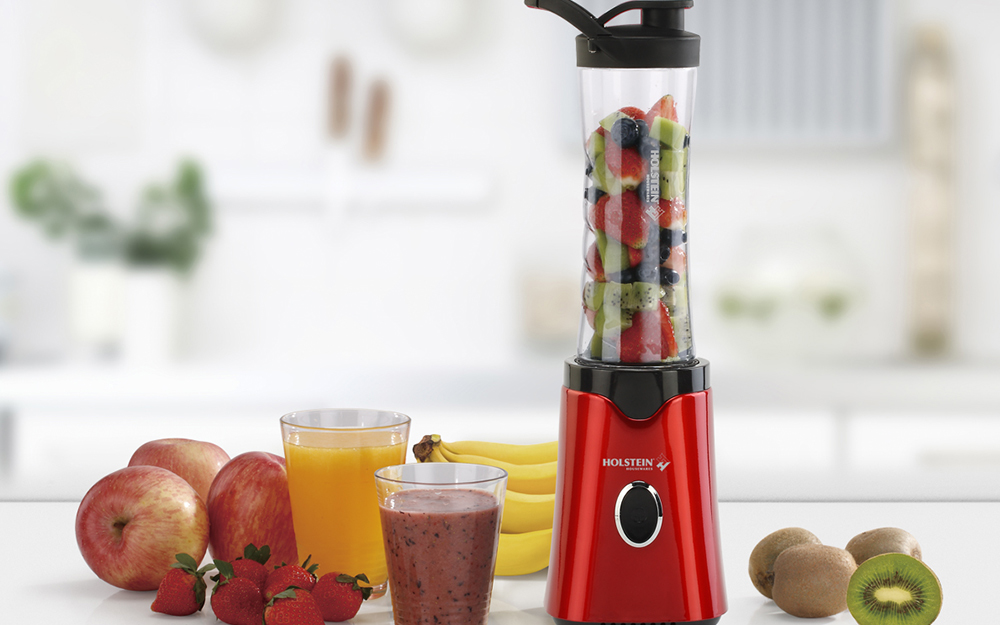 Small blenders are ideal for tiny kitchens and dorm rooms. The best small blender may have only one, two or three speeds, but it should be easy to use and have a powerful motor that can make limited batches of soups, sauces, dressings and beverages. 
Most small blenders aren't designed to mix hot liquids or to run for a long period of time, such as when you're making multiple drinks for guests. 
Some compact blenders have preset blending or pulsing functions and can perform tasks like making smoothies, mincing herbs, pureeing fruits, dicing vegetables and mixing juices. Models are available with lidded travel cups and reusable straws.
Portable Blenders and Budget Blenders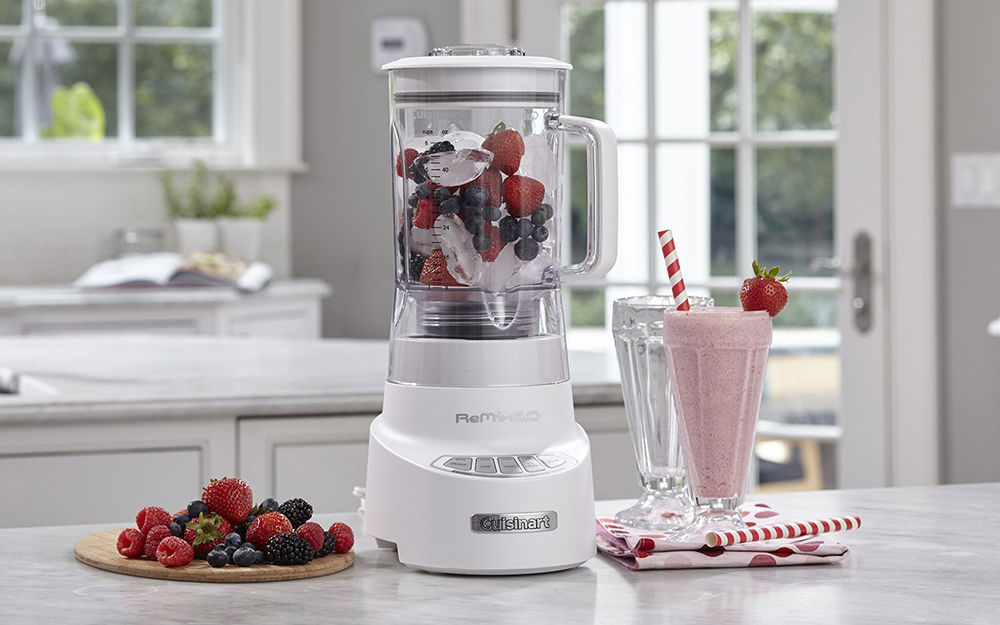 The best portable blender for your needs might be a single-serve model you can use to whip up a breakfast smoothie, toss in your workout bag or take on a road trip. 
Look for a small blender that's easy to clean with dishwasher safe parts. Some compact blenders have high-watt motors that can process fruits, nuts and vegetables. You will need a model with enough power to crush ice if you want to make frozen drinks.
A portable blender that comes with cups or containers in different sizes can be handy. You can leave some of the containers at home and take along only what you need. A model with LED controls is helpful in low light situations, such as when you're camping.
If you're looking for the best blender for protein shakes, a personal or portable blender with a to-go cup and travel lid is a good choice. These blenders are also lightweight enough to take to the office and small enough to keep in a drawer.
Budget blenders may struggle with fibrous foods, nuts and other hard ingredients and may not last as long as other models. But if you don't overwork them and use them primarily for beverages or soups, they can do a good job. A warranty is a plus.
There are blenders for every budget. If you plan to use the blender every day, opt for a wallet-friendly blender that has enough power and capacity to handle what you typically make, even if you have to forgo some functions and speeds. 
Frozen Drink Blenders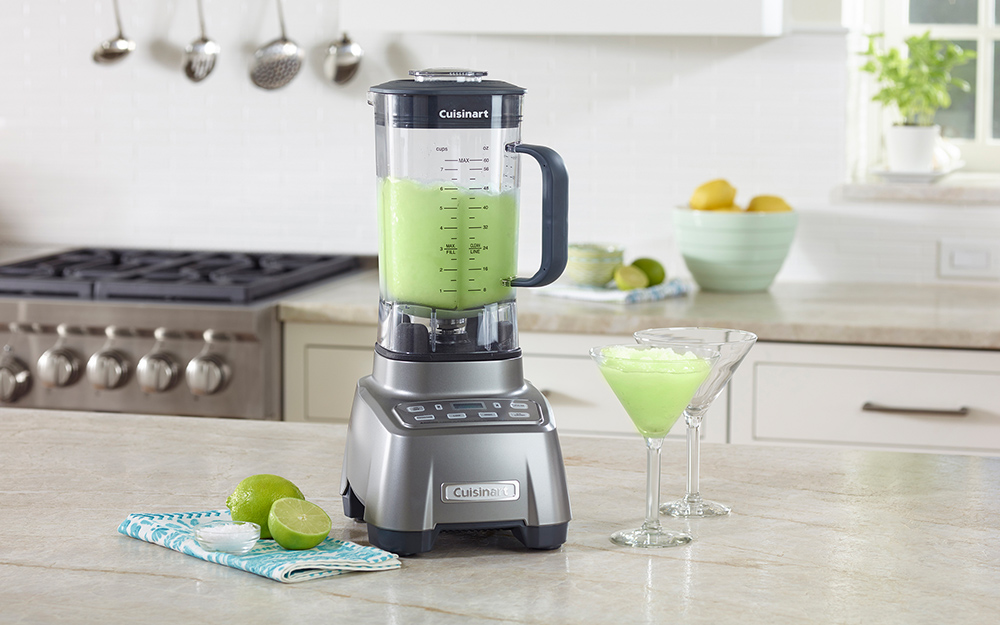 When you're shopping for the best blender for frozen drinks, look for a model that makes fine ice with a smooth texture without chunks or chips. Some one-speed blenders are designed especially for making slushy drinks and have containers with lids and easy-pour spouts. Frozen drink blenders in fun colors with popular logos are available.
Explore More on homedepot.com