Buying Guide
Best Circular Saws for You
Circular saws are versatile and widely used saws. They allow crosscuts, ripping, beveling and plunge cuts in addition to cutting materials ranging from paneling to framing timbers and cement. This handy buying guide will help you choose between corded circular saws and cordless saws, choose between circular saw blades and determine the best circular saw for your projects.
Tip: Always wear safety eye goggles and hand protection when using power tools such as circular saws.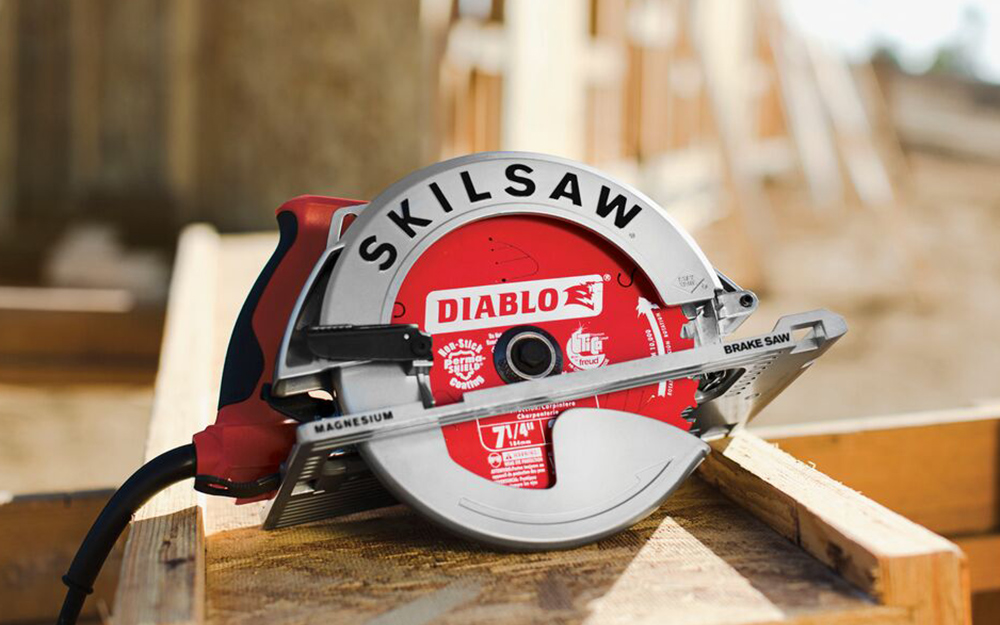 Circular saws are hand-held power tools with high-speed steel blades designed to cut wood and other materials. Circular saws come in two main designs, the worm drive and the sidewinder. A worm-drive saw has a motor with more torque, making it easier to cut thick, difficult materials like hardwoods. A sidewinder or traditional circular saw usually has less torque but the blades spin faster and there's a lower upfront cost.

Tip: If you plan to use your circular saw for heavy-duty cutting but don't want the extra weight of a worm-drive saw, choose a sidewinder with helical gearing that delivers increased torque.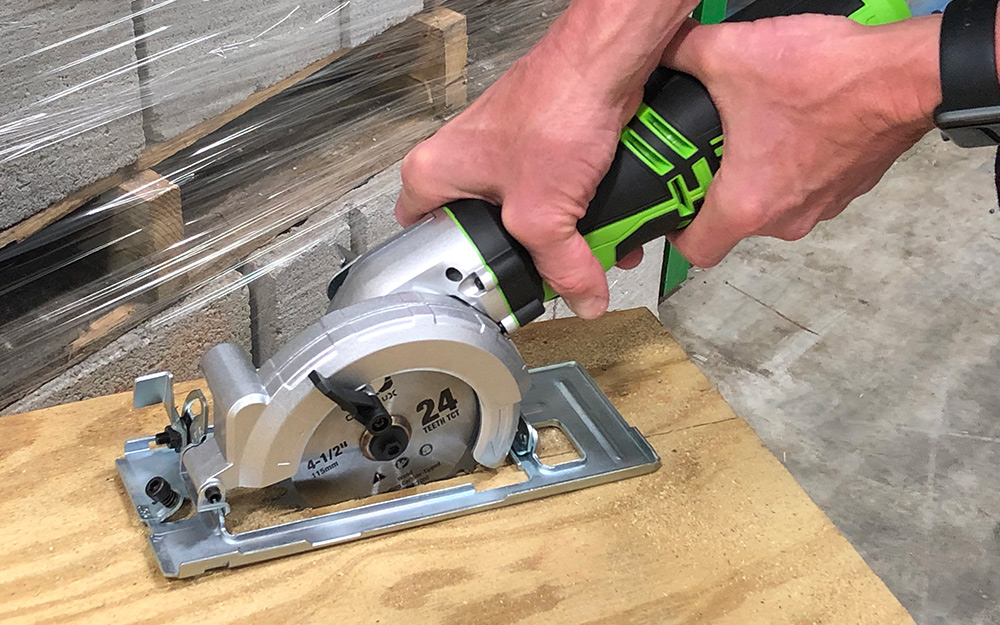 Determining whether the best circular saw for you is corded or cordless comes down to whether you want more convenience or more power.
A corded saw offers more amps or power and is lighter than a cordless model. A steady power supply to its motor also means a corded saw will run longer without the need to recharge.
With a cordless saw, you pop the battery in and work anywhere. Newer models work well with long-lasting lithium-ion batteries, but often feature less torque or cutting power.
How to Choose a Circular Saw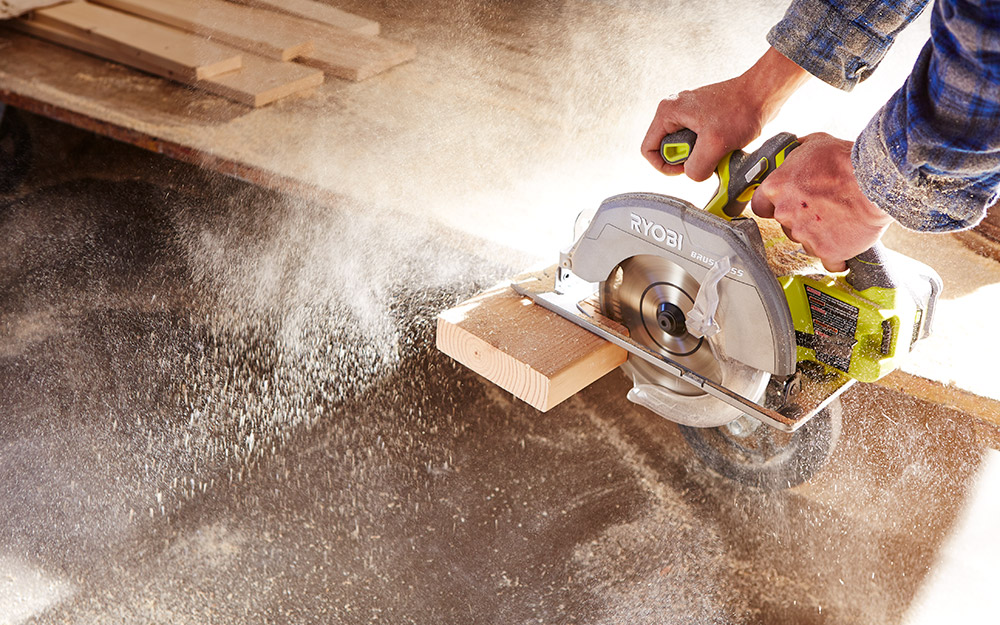 Choosing the best circular saw for your project often means balancing cutting power or torque with the speed (or RPMs) of how fast the blade turns. Here are some other features that could help you choose the best circular saw for your project.
An easy-change blade system that offers one-step blade changes, with and without the use of a tool. This is especially important to minimize downtime if you switch blades frequently.
An electric brake that stops the blade quickly when you release the trigger, enhancing safety and helping you get ready for the next cut more quickly.
A dust blower that removes dust from the cut line, enhancing visibility. Plus, a dust port allows you to connect the saw to a shop vacuum or dust bag to collect sawdust as you cut.
A built-in laser guide in your saw that projects a line on your work for better accuracy and efficiency on straight cuts.
A rip fence to improve accuracy and efficiency when cutting parallel to the edge of the work piece. Longer fences, or guides, offer better control of the saw.
Quality Circular Saw Construction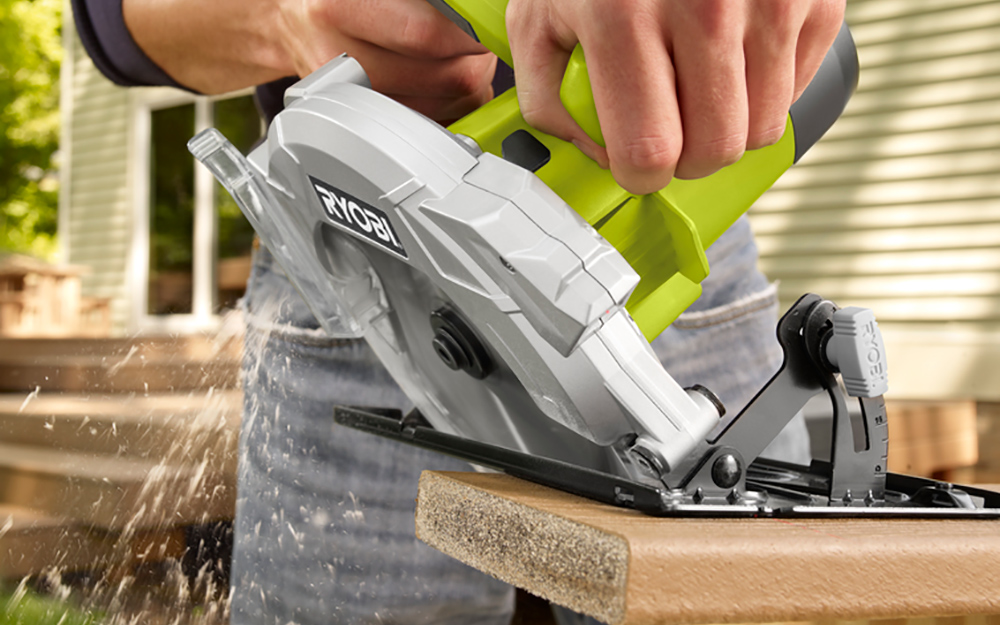 Choose a heavy-duty saw base that can survive a fall. Cast-metal and reinforced-steel bases with ridges resist bending better than flat aluminum or stamped-steel bases.
Look for magnesium housing. It protects the motor and extends the life of the saw without adding a lot of weight.
A built-in work light improves visibility in low-light situations and eliminates the need for a separate light fixture.
Models with a built-in rafter hook offer quick, out-of-the-way storage between cuts and projects.
Top Circular Saws and Uses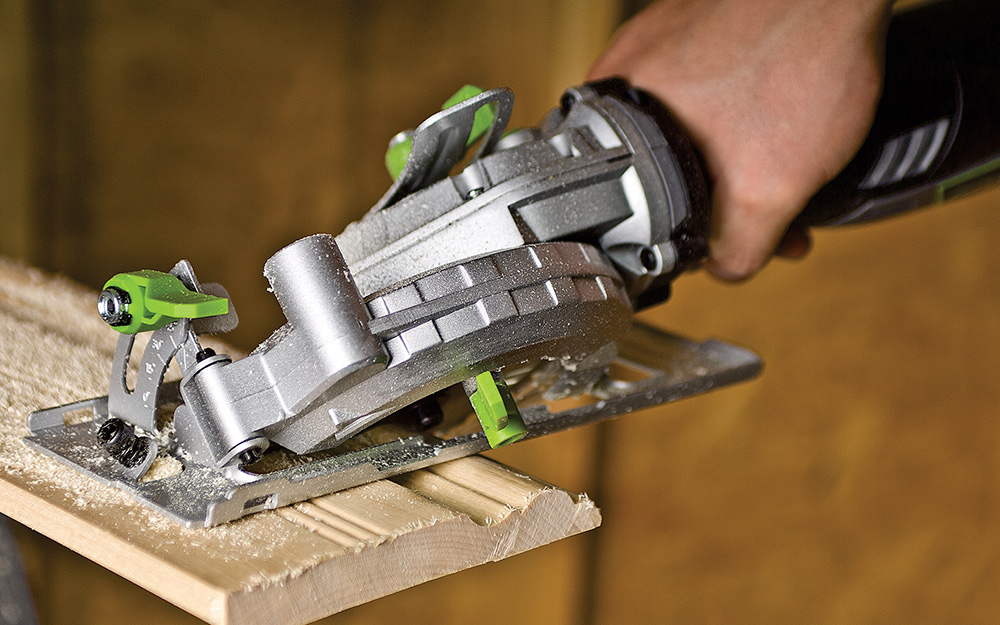 Sidewinder circular saws are popular with homeowners and construction sites.
With 8 to 15 amps of power (corded) and weighing just four to seven pounds, they are ideal for light or heavy-duty home and professional use.
Blades are 5 to 10 inches in diameter and can be mounted for right or left-handed users.
Worm-drive circular saws weigh 13 to 15 pounds and are built to handle demanding home or professional work, such as powering through difficult materials like wet lumber and concrete.
Its 12 to 15 amps (corded) provide increased torque to cut studs and plywood smoothly.
With a rear-mounted handle that enhances steering control, it is ideal for carpentry.
It has a motor that is parallel to the blade and the blade diameter is 6 1/2 inches to 8 1/2 inches.
Cordless circular saws weigh seven to 10 pounds and come with a high-voltage (14.4 to 24v) battery for extended use.
They can be used most anywhere but offer less cutting power than corded saws.
The smaller blade diameter of 5 inches to 7 1/4 inches works best for cutting thinner materials.
Cordless saws are good for light to medium-duty home and professional use.
Trim circular saws are compact, have 4 to 8 amps (corded) and, at four to seven pounds, are easy to carry and maneuver.
They have a very small blade diameter of 3 1/2 to 4 1/2 inches.
They work best for jobs requiring shallower cuts, such as finishing carpentry work.
Choosing the Best Circular Saw Blade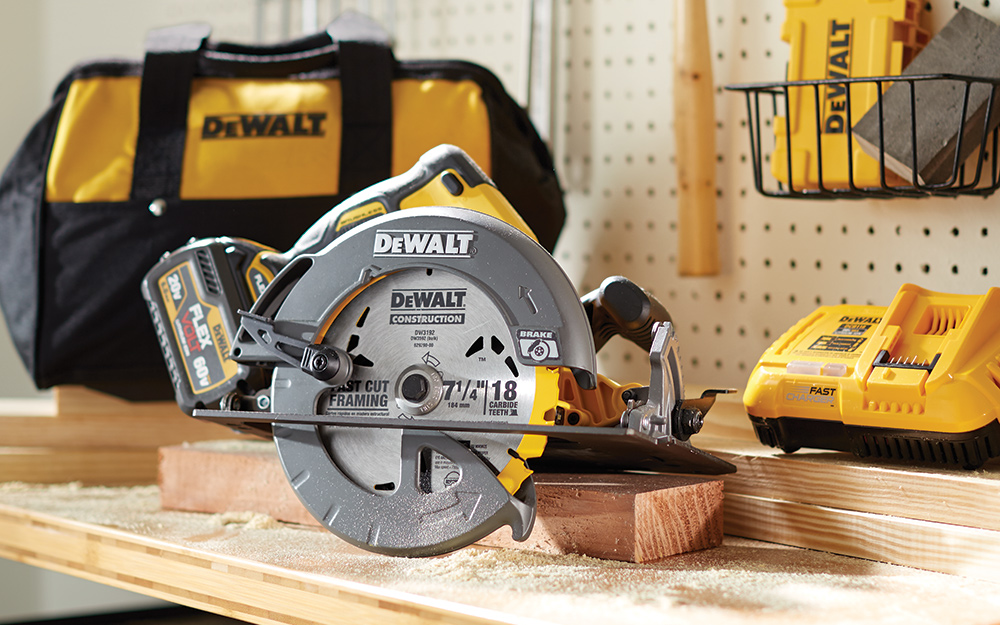 Circular saw blades can be made or designed for wood, laminate, aluminum, plywood and other materials. Here's what to consider when choosing the best circular saw blade for your project.
A blade's bevel capability allows you to tilt the saw base to make angled cuts. Look for tool-less adjustment and positive stops for improved efficiency and accuracy when adjusting for common angles.
The saw's depth of cut control is largely determined by the diameter of the blade. Check the depth-of-cut specifications at 90 and 45 degrees to determine what blade diameter you need for the material thickness you're working with.
Tip: A clear view of the cut line is critical. If you are right-handed but prefer a saw with a blade to the right of the motor, look for a notch in the upper blade guard to enhance visibility.