A good night's rest is vital for your health and sense of well-being. Getting proper sleep makes your body feel better and your mind work better. The best mattresses provide the best sleep. When you're buying a new mattress, you need to know the types of mattresses and the style and size that works for your needs. Read on to discover the difference between types of mattresses so that you sleep better every night.
Memory Foam Mattresses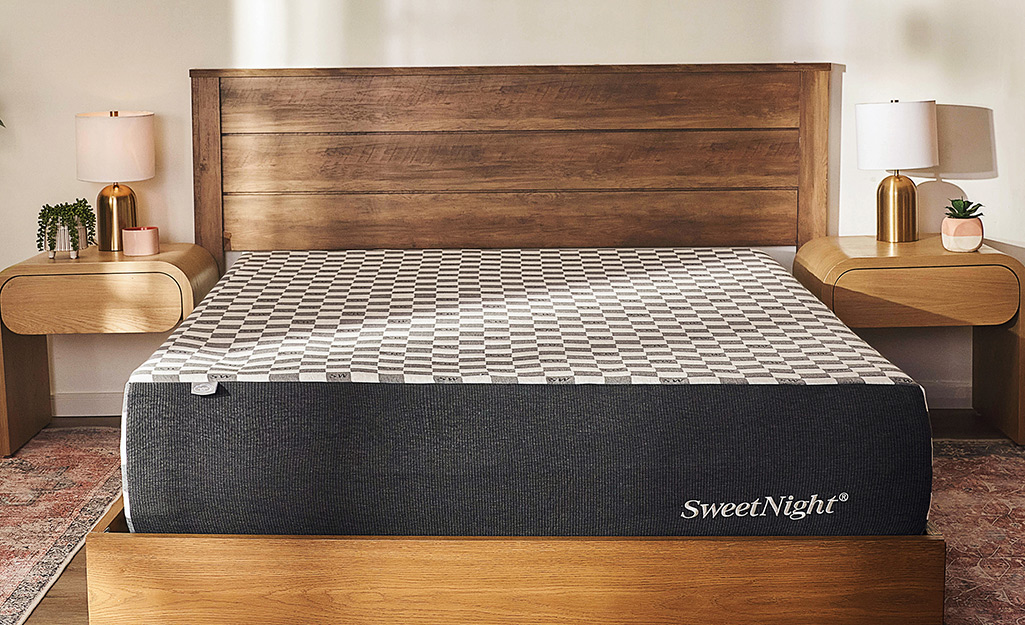 Memory foam mattresses are made up of a combination of many layers. Many consider them the best mattresses for pressure relief, support and body contouring. Some even include gel foam. If you need consistent support, invest in a mattress with a foam core. It should support your body evenly, keeping your spine aligned. This will avoid creating painful pressure points. 
Foam mattresses typically have a firmer base and aren't springy due to their thickness. The thicker the foam, the less the mattress sinks and moves when you lay on it. This thickness is beneficial if you share a bed or experience pain after you wake up. 
Memory foam mattress benefits:
Extra firm with less spring
Density of foam contributes to how much you sink
Provides pressure relief
Supports your body
Contours to the body
Less firm foam is good for those who sleep on their side
Firmer foam is good for those who sleep on their back
Good for those sharing a bed
Antimicrobial and resistant to dust mites and mold
Edge support is rarely needed
Lasts about 10 years
Innerspring Mattresses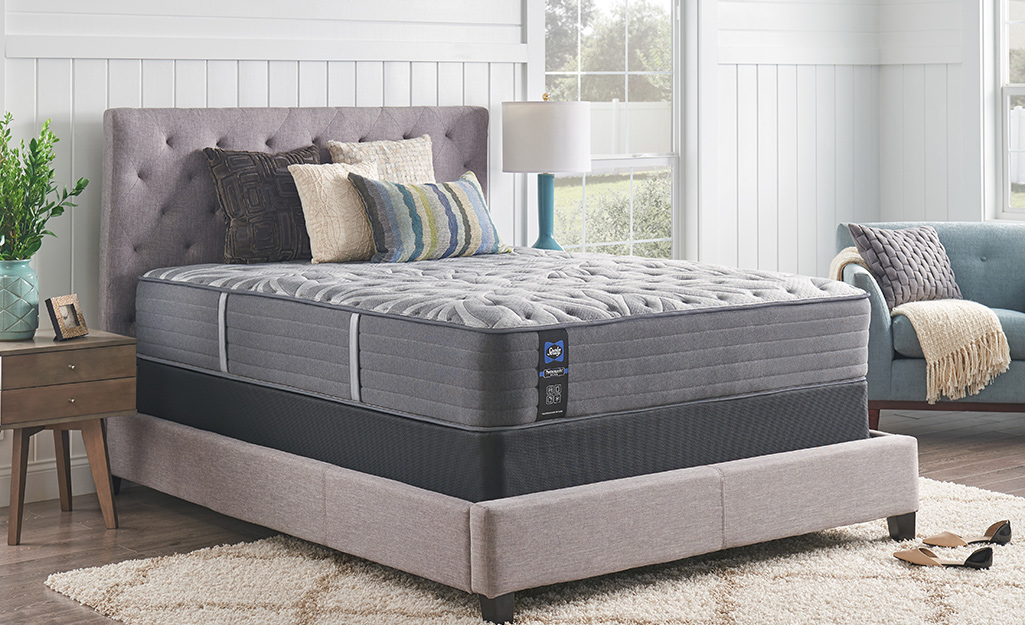 When considering how to choose a mattress, an innerspring mattress should be at the top of the list. They are one of the most common types of mattresses. They have cores made of coils that range from thick and firm to thin and compressible. They have a traditional feel with layers of foam on top for comfort. 
Typically, mattresses with coils are springy. The buoyancy of the mattress can depend on the number of coils and the type of coil used. When compared to other mattresses, innersprings have the most bounce while also reducing the ripple effect caused by movement.
Some innerspring mattresses also come with an outer layer filled with fiberfill or foam. These sorts of mattresses are especially beneficial for individuals who sleep on their side, since coils can alleviate pressure points as well as memory foam.
Coils are surprisingly comfortable and can keep the mattress cool. If you find yourself waking up in a sweat, it could be because of your mattress core's heat retention.
Innerspring mattress benefits:
Provides the most pressure relief
Coils provide support and spring
Pocketed coils reduce ripple effect
Can come with a foam or fiberfill top
Perfect for those who sleep on their side
Dense innerspring mattresses work well for stomach sleepers
Medium level firmness is ideal for back sleepers
Coils create motion isolation for couples
Cools down
Typically has edge support
Lasts about 8 years
Latex Mattresses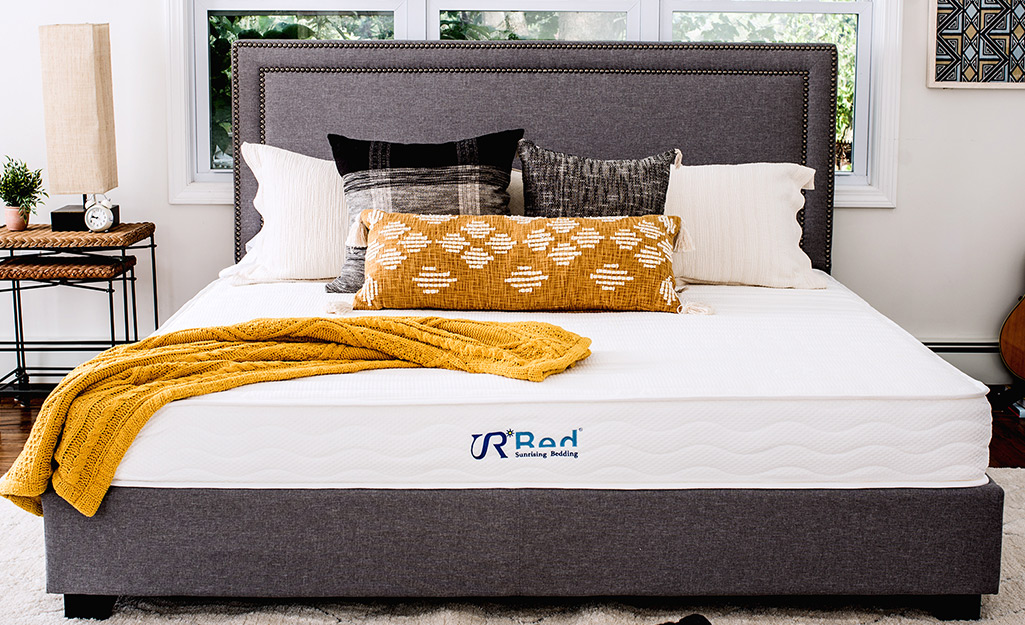 A latex mattress is most similar to a foam mattress. When it comes to firmness, it has more spring-back. These mattresses are antimicrobial and resistant to dust mites. Latex mattresses are mold-resistant and more hypoallergenic than other types of mattresses. 
Though latex is a type of foam, it's not nearly as pronounced as memory foam. While memory foam will encase your body, latex mattresses do not contour to your frame. They give you more room to move freely.
Latex mattress benefits:
Firmer than memory foam, with more spring-back or more bounce
Antimicrobial and resistant to dust mites and mold
One of the longest lasting mattress types
Perfect for those who sleep on their stomach
Good for those sharing a bed
Great responsiveness
Cooling
Edge support rarely needed
Lasts about 12 years
Hybrid Mattresses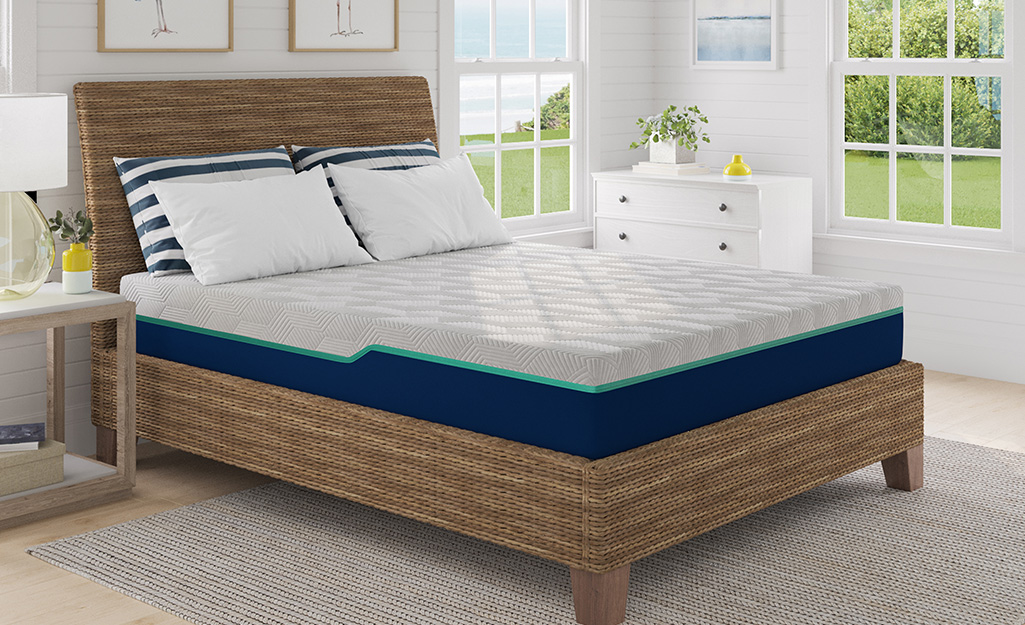 Hybrid mattresses have grown in popularity and are typically a combination of different types of materials. For example, a hybrid mattress might be made of memory foam and latex.  
The most popular hybrid type is an innerspring and memory foam combo that provides a nice balance between support and pressure point relief. The mix of different materials gives you the best of both for a better mattress overall.
Hybrid mattress benefits:
Combination of different mattress features; best of all worlds
Good support overall
Memory foam and innerspring hybrid provide pressure relief, support and motion isolation
Memory foam and latex hybrid provide cooling, bounce and pressure relief
Other Types of Mattresses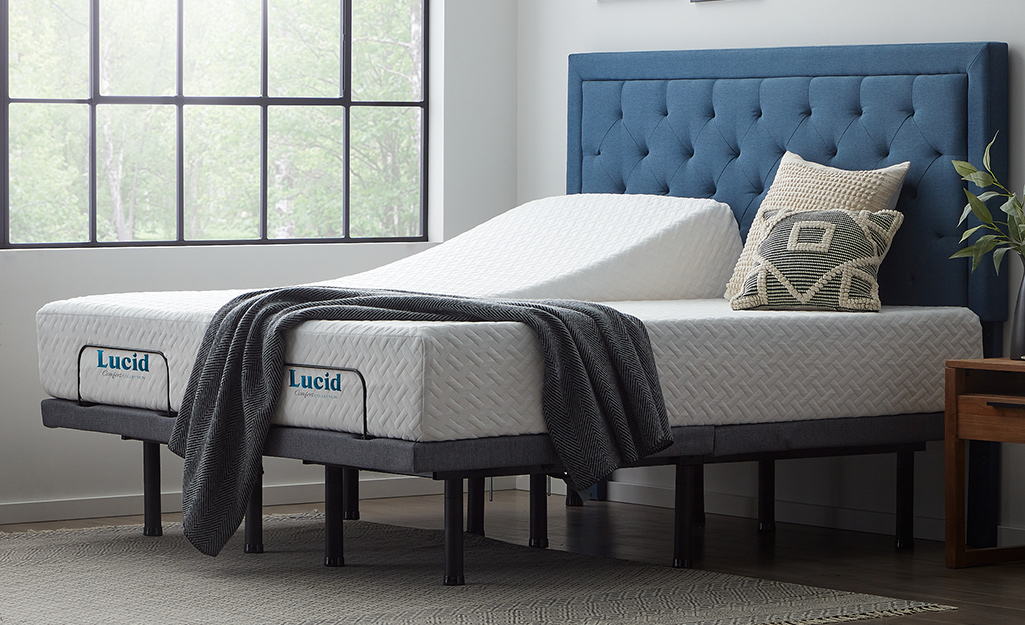 Adjustable mattresses allow you to adjust the bed to lift your feet, shift your head or incline your back. Adjustable mattress are perfect for those with medical ailments, older individuals, those with chronic pain and more. They're also great for lounging in bed to read or watch TV. 
Air-filled mattresses have a foam or fiberfill top. They typically have two side-by-side chambers filled with air. This air can be increased or decreased for customizable firmness. They are great for those who share a bed but who want a different level of firmness than their partner. Air-filled mattresses work well for those who sleep on their stomachs. 
Gel grid mattresses are great for those who want a consistent good night's sleep. A gel grid mattress' cooling gel and grid design helps keep you cool while alleviating pressure points, decreasing tossing and turning throughout the night. Perfect for anyone who runs warm and often cannot get comfortable easily.
Pillow Top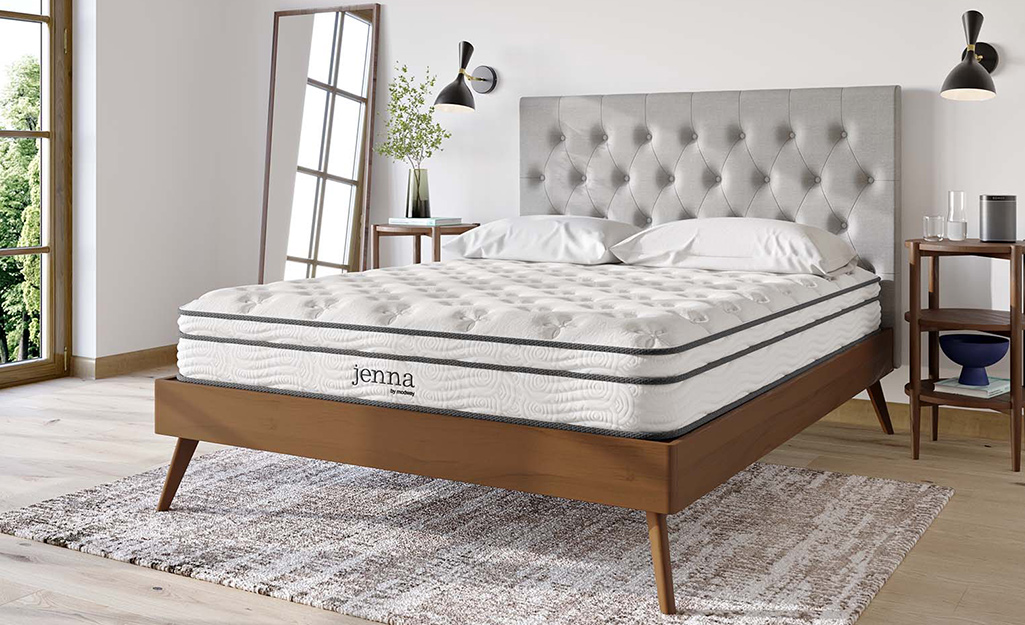 If you're looking for extra comfort, invest in a mattress topper that has a stitched in pillow top. Pillow top mattresses help alleviate pressure in the shoulders and hips. They add about an extra 3 inches of foam that contours to the body. They're beneficial for those who sleep on their side.
Mattress Price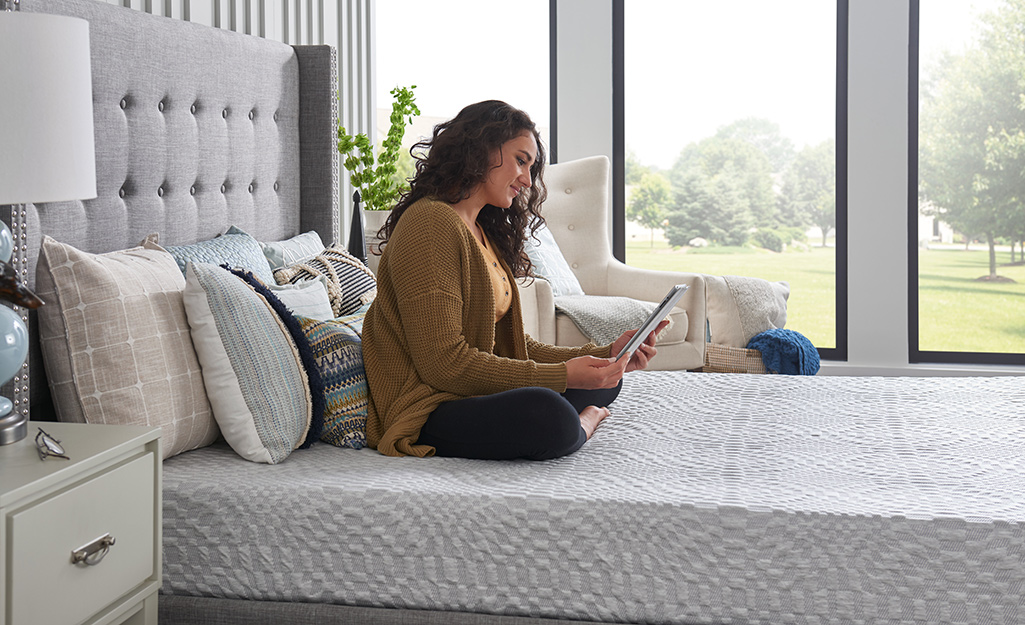 A quality mattress is typically in the $500 to $1,000 range. A more expensive mattress does not necessarily mean a better one. Expect to spend no less than $500 on a queen mattress. Box springs on average cost an additional $100 to $300. Here are some price ranges of different mattress types, from least to most expensive (on average):
Innerspring: $100-$2000
Memory Foam: $100-$4000
Latex: $450-$3000
Hybrid: $250-$4000
Air: $500-$4000
Box Springs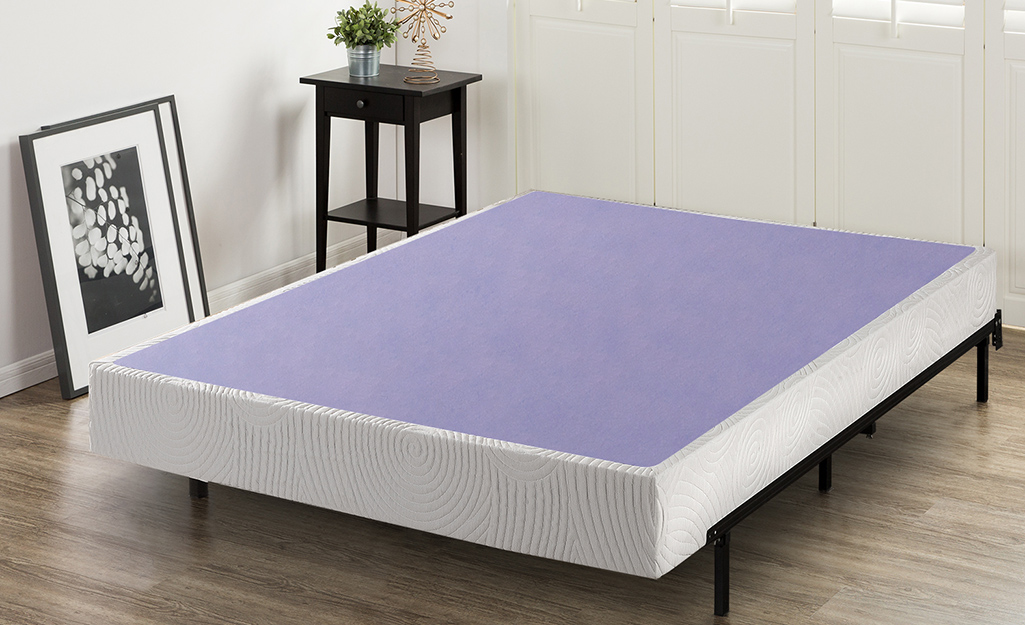 Use a box spring to elevate your mattress while raising it farther from the floor. Box springs provide solid support for your mattress. Most foam mattresses come with a box spring to add that needed support.
"Low profile" simply refers to a type of box spring. A low profile box spring is between 5 and 5 1/2 inches. A standard box spring is about 9 inches. Despite these differences in height, your mattress's support will not be affected in any way.
You can use any mattress type on a platform bed. These types of beds do not need box springs.
Mattress Flipping and Rotating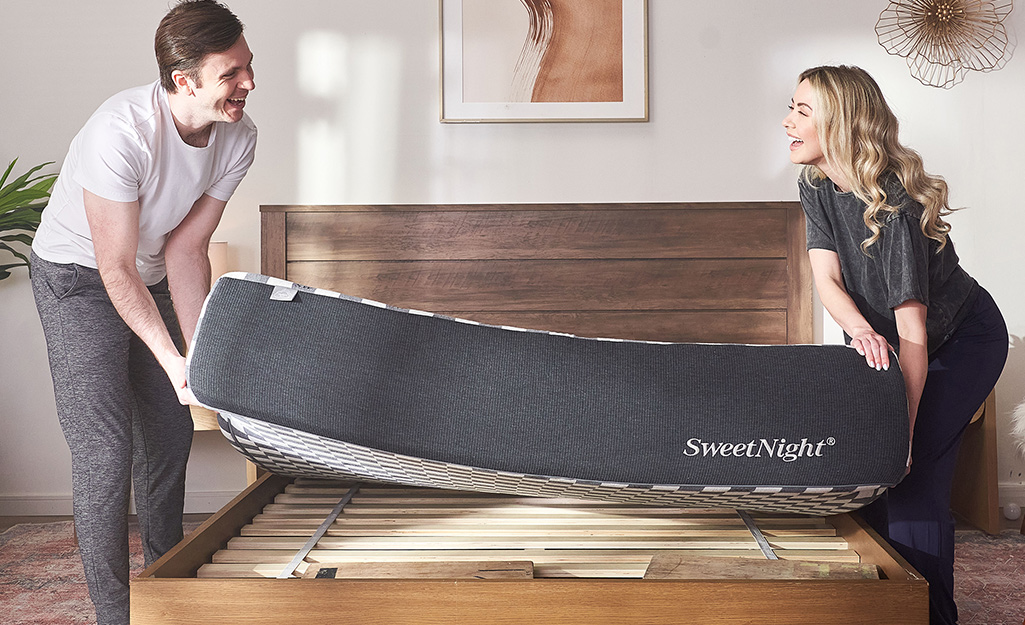 Flip your mattress at least twice a year if you share your bed. Use your best judgment to decide whether a mattress needs flipping or rotating. Many mattress manufacturers also have recommendations on how often to flip their products. 
Some mattresses cannot be flipped, but most any mattress can be rotated. Rotating a mattress allows you to distribute the wear and tear. This is especially useful if you tend to sleep in the same area of your bed.
Choosing a Mattress Size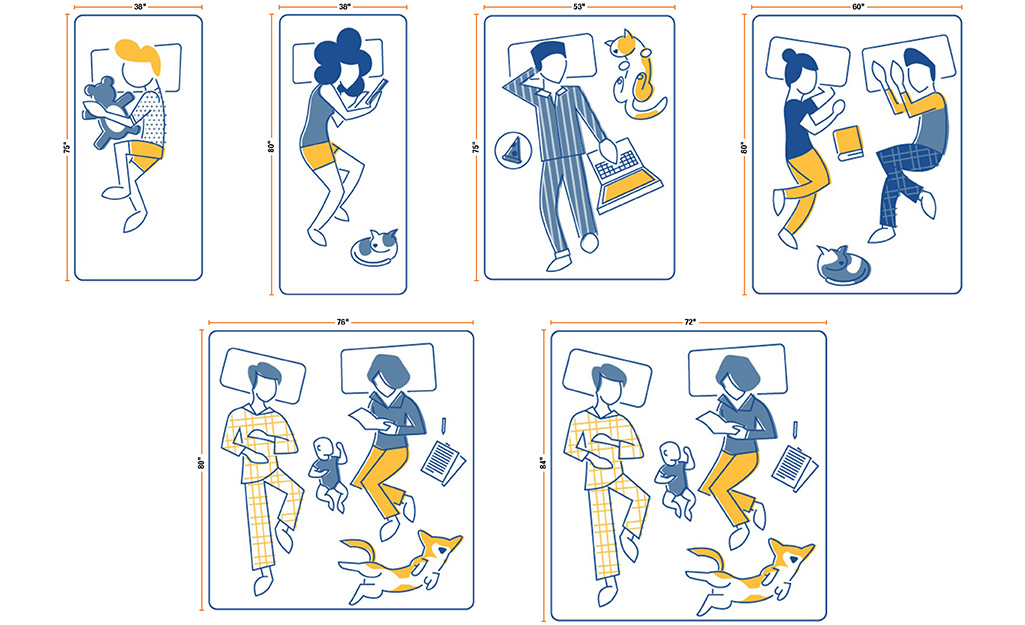 Mattress size is a frequently asked question when searching for a new mattress. The reason size is important is that it dictates how many individuals can fit in a bed comfortably. Buying a mattress that's too small is a common error. It's best to go for the largest mattress your needs and bedroom can handle. If transporting a mattress is an issue, have it delivered. A bed-in-a-box mattress is also a good option.
When to Replace a Mattress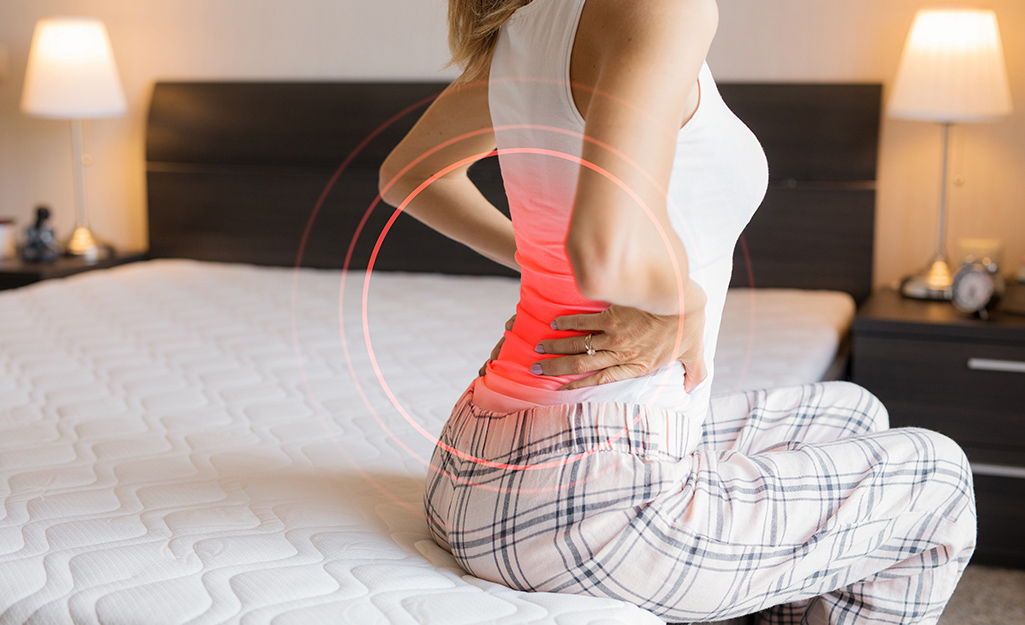 Experts recommend replacing a mattress every six to 12 years. However, this can vary based on individual sleeping patterns. Lightweight sleepers may not have to get a new mattress as often as heavier ones. If you share a mattress, it may wear out sooner. The quality of your mattress will factor in too. It may be time to buy a new mattress if:
Your mattress is sagging, ripped or has damage.
You notice aches, pains, numbness or stiffness when you wake up.
After a night's sleep, you still feel tired.
You get a better night's sleep away from home.
Mattress Care Tips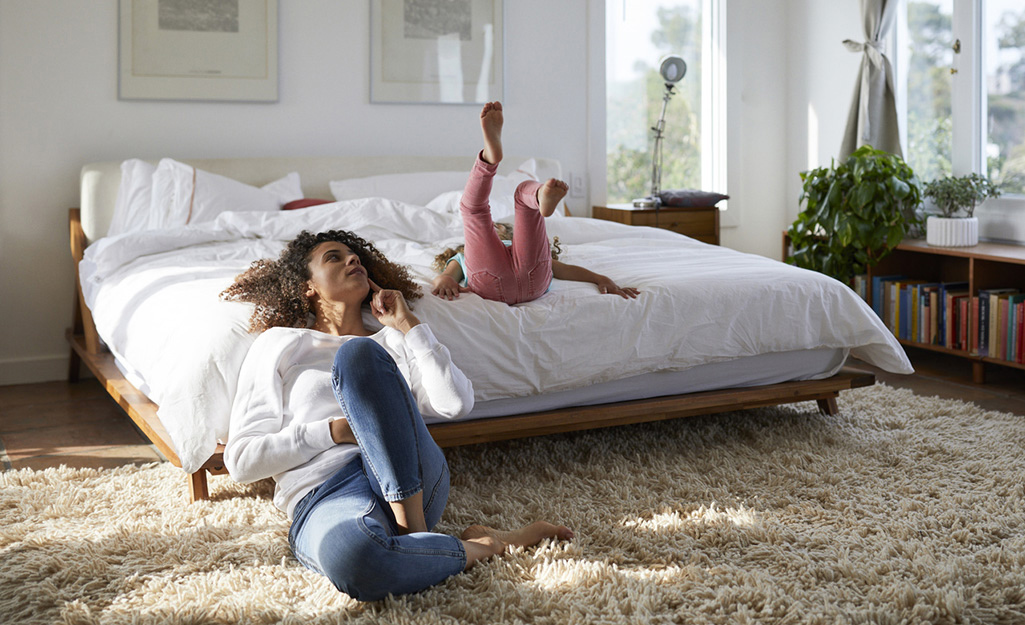 Never bend your mattress. Even when moving it in or out of a room, try to avoid turning it too much.
A mattress topper can add comfort and durability to your mattress.
When cleaning a mattress's surface, stick to vacuuming.
If the mattress gets stained, use mild soap, cold water and a light touch.
Never soak your mattress in water or cleaning fluids.
In order to protect your mattress, invest in a washable mattress pad. It's also a good idea to cover pillows with pillow protectors to prevent them from staining.
Sleeping well depends on having a quality mattress. Buying a mattress starts with understanding that each body is different. With all the options available, finding the best mattresses will depend on your sleeping style and your budget. Whether you need a king size foam or an adjustable queen, there's a mattress style and size that can give you a good night's rest. If you need help transporting a new mattress or bedset, rent a pickup, van or moving truck from The Home Depot truck rental.
Explore More on homedepot.com