Buying Guide
Best Outdoor Paint for Patios and Concrete
Take a good look at your porch, the floor of your garage and basement, and other concrete walkways throughout your home. If these surfaces are looking dingy and unkempt, consider giving them a makeover with a fresh coat of paint. This guide will walk you through the different uses, applications, and care recommendations for concrete porch paint, concrete and deck restorer, concrete stain, and garage and floor paint.
Note: Fumes and debris may be associated with any of the supplies needed to complete this project. Please take the appropriate safety measures.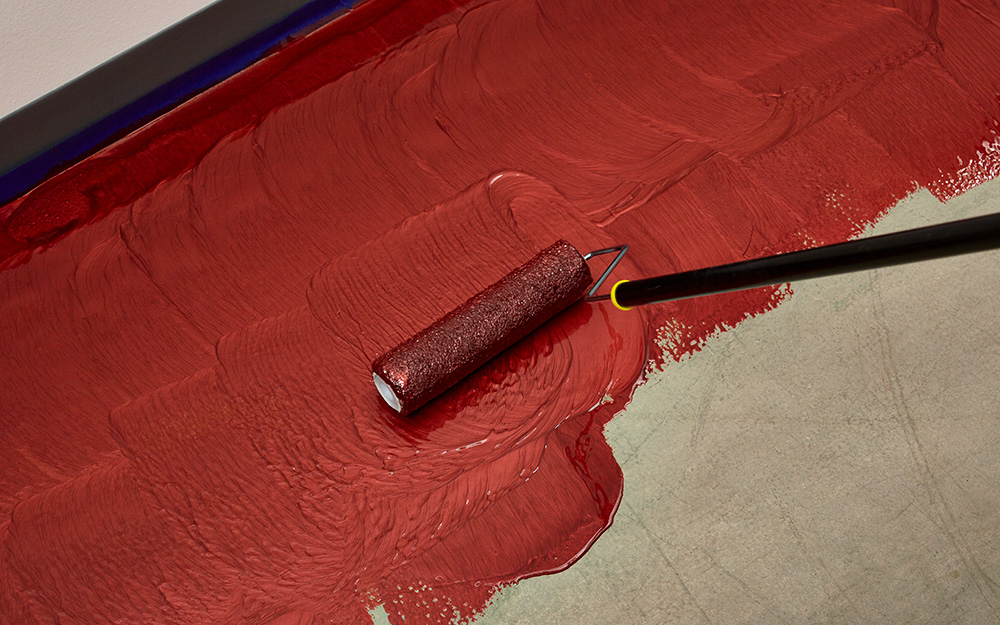 If your concrete porch and walkways are looking rough, apply an acrylic latex porch and floor paint with a paint roller. 1-gallon of acrylic latex porch paint will cover up to 400-square feet.

Low-luster acrylic latex is resistant to UV rays, scuffing, fading, cracking and peeling, making it an excellent choice for hiding imperfections and providing durable and efficient coverage.

This type of porch paint also features an enamel finish that provides a stylish look that resists mold and mildew growth to help maintain a pristine appearance.
Concrete and Deck Restorer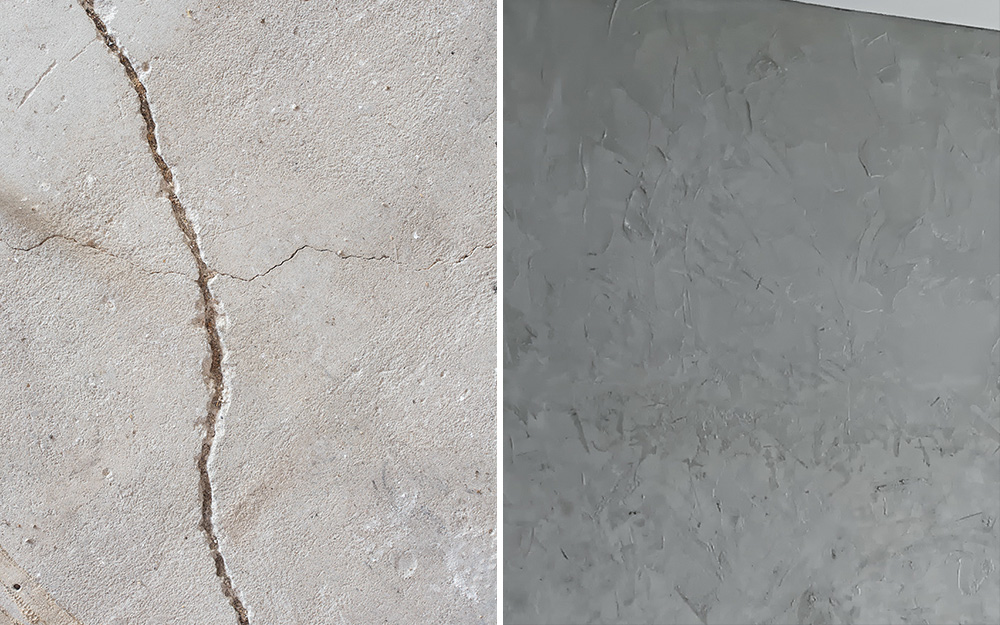 If your wood deck and concrete floors or patios are developing cracks and looking tattered, concrete and deck restorers will revitalize these surfaces, making them look new again. 1-gallon of restorer covers up to 100-square feet.

Deck and concrete restorers are up to 10 times thicker than paint or stain, and fill cracks up to 1/4-inch thick.

Restorers are ideal for old wood, brushed concrete and synthetic decking that has been previously coated. They also provide excellent slip resistance and are durable, with each new application lasting up to 12 years. They offer lasting protection against moisture build-up.
Make sure you choose the correct type for the surface you want to refresh as concrete restorers will not work on decks and deck restorers will not work on concrete.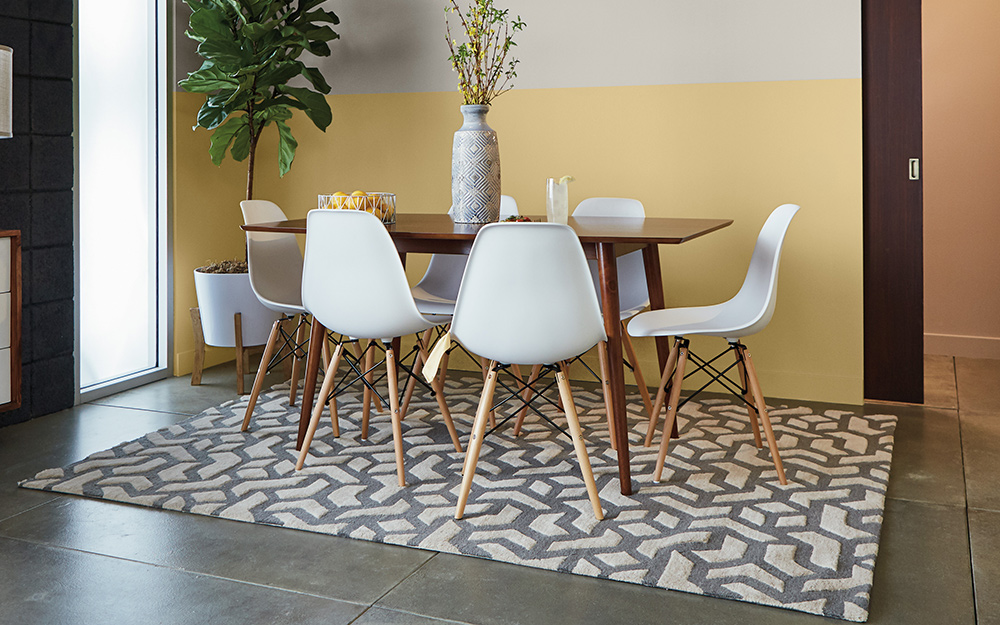 Concrete stains are durable, water-repellent, and typically found in solid colors designed to protect and enhance exterior and interior concrete surfaces. 1-gallon of concrete stain covers up to 600-square feet.

They are siliconized acrylics with high-performance resins that form a strong, long-lasting and opaque film on properly prepared surfaces.

Proper use will extend the life of the following surfaces: concrete, masonry walls, basements, patios, sidewalks, driveways, garage floors, pool decks, tennis courts, cement blocks, pillars and brick. Concrete stains resist scuffing, fading, cracking and peeling and can stand up to household chemicals.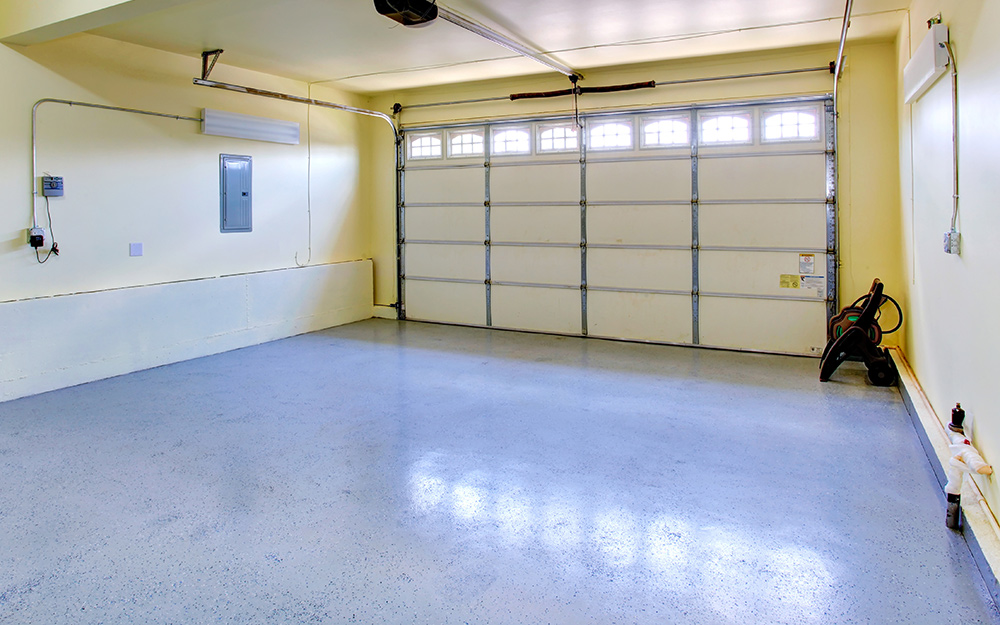 For garages and floors that encounter tires, vehicles and outdoor power equipment, choose a high-performance, epoxy-based floor paint that resists hot tire pickup and marring. 1-gallon of garage and floor paint covers 300- to 500-square feet.
The finishes of these floor paints are highly resistant to chemicals, oil and gasoline, which reduces the need for maintenance on hard-to-clean floors. The durable satin finish resists scuffing, fading, cracking, peeling and blistering, making it ideal for garage floors, driveways, basements, porches and shed foundations.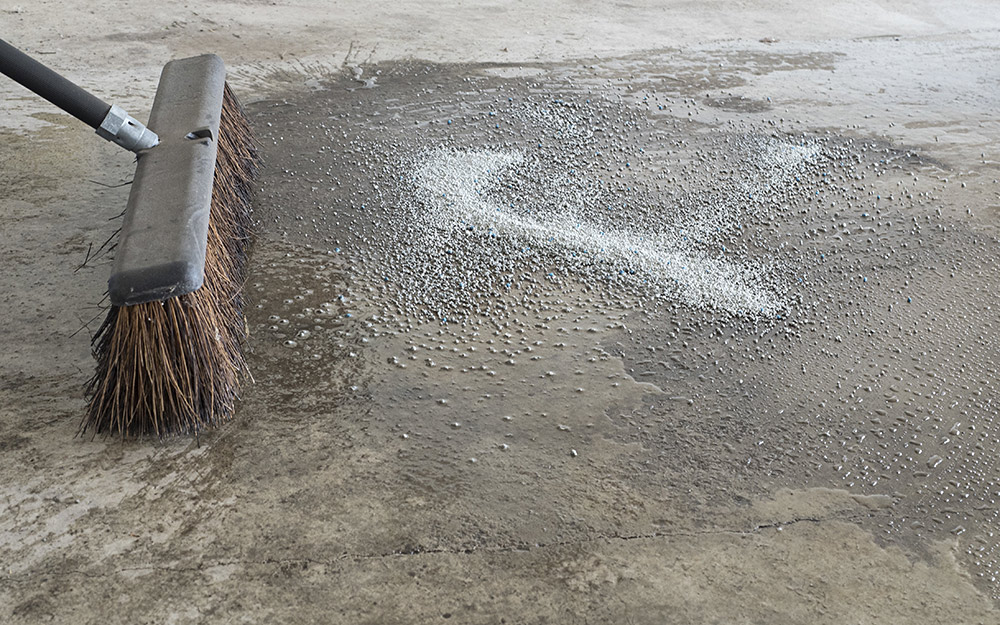 For safety: To avoid fumes and debris, always use a paint respirator mask when sanding or painting.
Sand off any splatter, residue, lumps, or uneven areas on the concrete floor. Hardened residue may require a scraper.
Use a degreaser and scrub brush with water to remove any dirt and grease from the concrete floor.
Allow the concrete to completely dry then vacuum any leftover debris and residue off the concrete floor.
Use a masonry sealer or concrete filler to fill any cracks or holes in the concrete. This patching process may require more than one coat.
Allow sealant to dry completely.
Using a paint brush, capture the corner and edges of the concrete floor with the primer.
Using a paint roller, add primer throughout the floor. Allow primer to dry for at least two hours after each coat. To ensure good results, two coats are recommended.
Repeat same method above to paint the concrete floor.
Using a paint brush, apply sealant along the floor edges.
Using the paint roller, roll the sealant across the concrete floor. Multiple coats are necessary.
Allow sealant to dry between coats.
Tip: Clean with heavy-duty soap when surface starts looking worn. Let soap sit on the surface for 20 to 30 minutes, then hose off.