Space heaters are portable heaters that provide supplemental warmth. The best space heaters help save energy. Heat only the space you need and keep the overall heat in the rest of your home at a lower temperature. This guide helps you identify the best space heater for your home.
Electric vs. Gas Space Heaters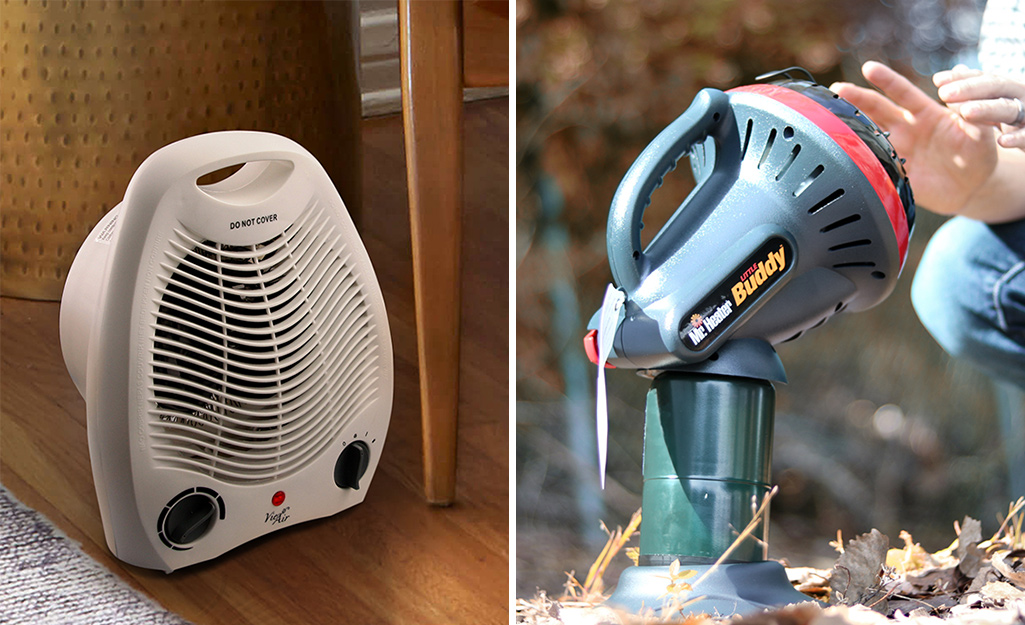 There are several types of space heaters. The two most common are electric space heaters and gas space heaters. Electric heaters convert electrical energy into heat. Gas heaters burn fuel such as propane, natural gas or kerosene.
Electric vs. Gas Space Heaters
Electric Heaters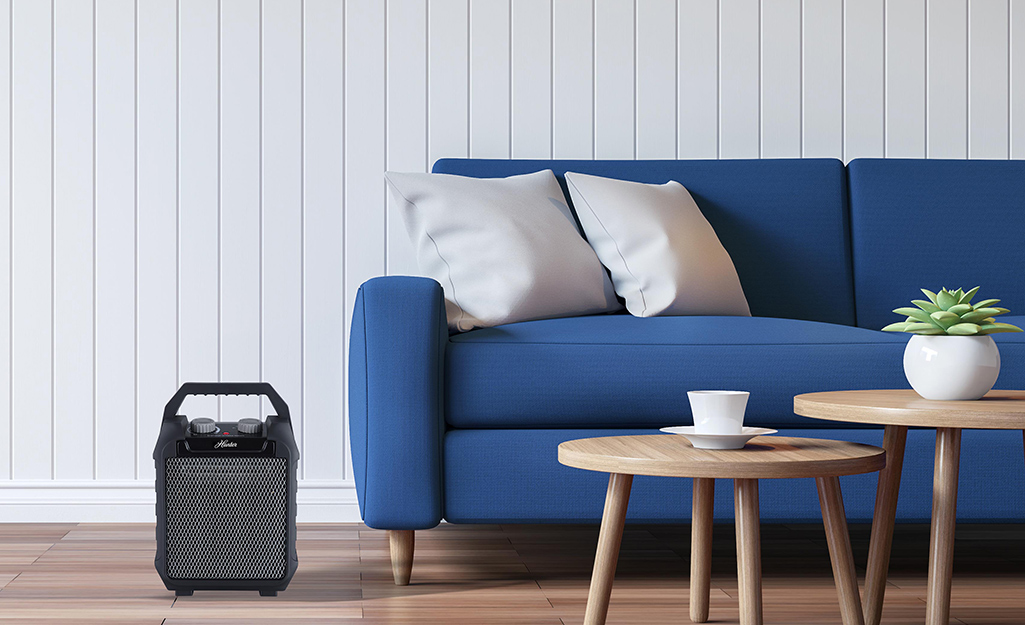 Electric portable heaters are available in 12- and 240 volt designs. Units with 240 volts provide more heat but require a special receptacle and circuit.
Radiant Heaters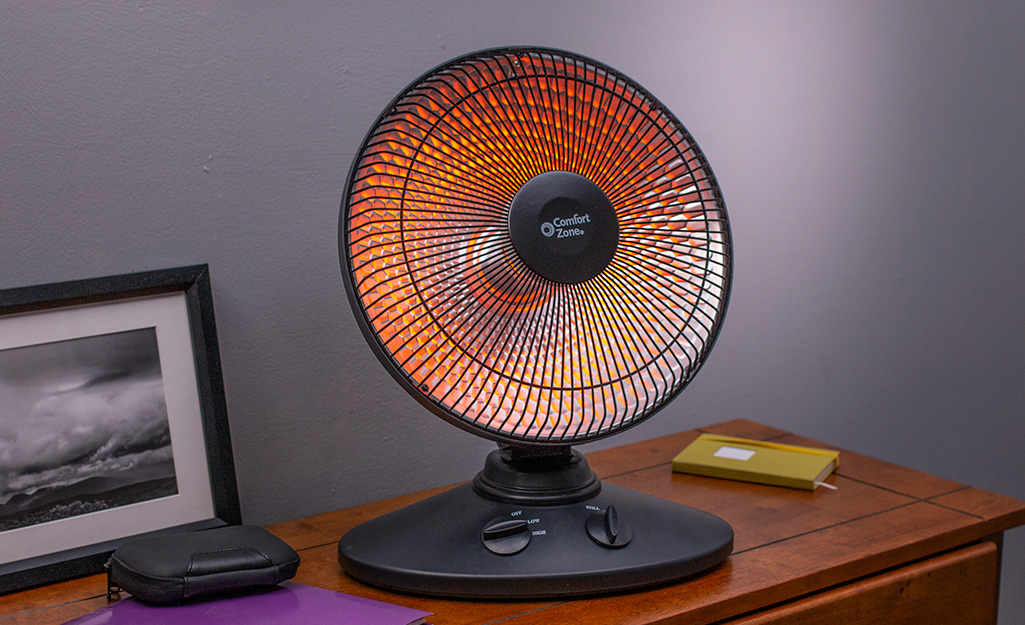 Radiant heaters are:
perfect for delivering heat safely with a heat-conserving oil that doesn't need refilling. 
Safe, effective and inexpensive. 
Ideal for living room, bedroom or den.
Fan-Forced Heaters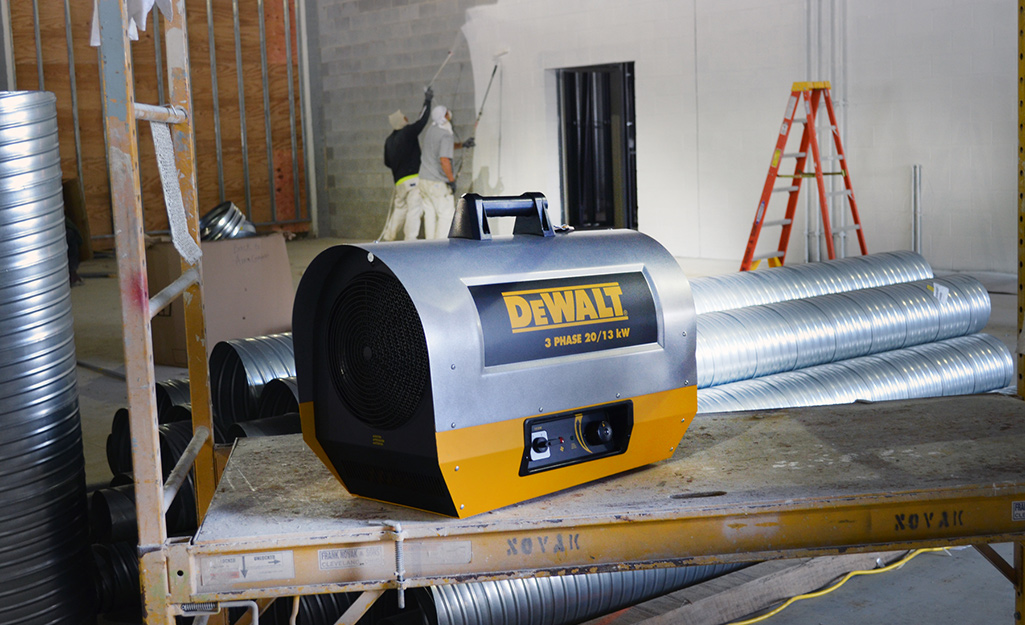 Warm air over coil elements and fanned into a room. 
Feature plastic housing that remains cool to the touch. 
Provide quick and even heat. 
Ideal for office or workshop.
Infrared/Reflective Heaters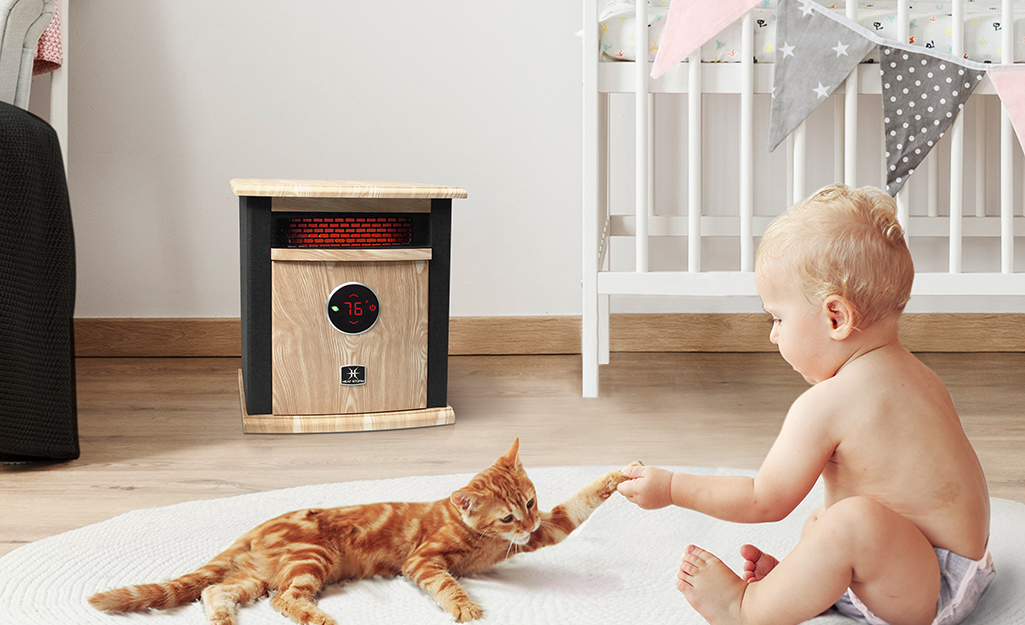 Infrared heaters (aka reflective heaters):
Direct heat at specific locations or people. 
Are ideal for bedroom or living room.
Ceramic Heaters
Warm air over coil ceramic and aluminum elements. 
Provide quick, powerful heat while fan housing stays cool. 
Work well in a small office, sunroom, kitchen or bedroom.
Gas Heaters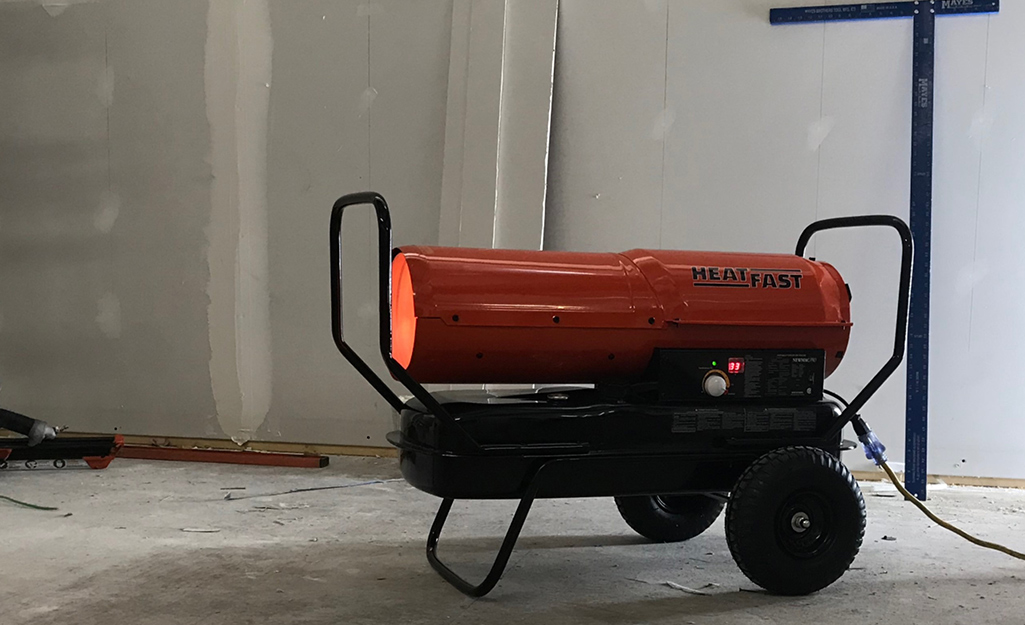 Gas heaters are best for heating large, well-ventilated areas. This includes a garage or areas outside the house. The two basic types of gas heaters are vented and unvented. 
Unvented gas heaters are often not for indoor use. They can introduce harmful gases like carbon monoxide into the air. They also reduce the amount of oxygen in the area. For this reason, some states have banned the use of unvented gas heaters indoors. 
Vented gas heaters should be located next to a wall where a vent is installed. They can also be used with a ceiling vent that directs exhaust gases outside. The safest vented heaters are labeled as "100 percent outdoor air" units.
Propane Heaters
Use electricity for ignition or are lit with a match.
Provide heat for hours with 20, 40 or 100 pounds of fuel.
Are available in a variety of sizes.
Kerosene Heaters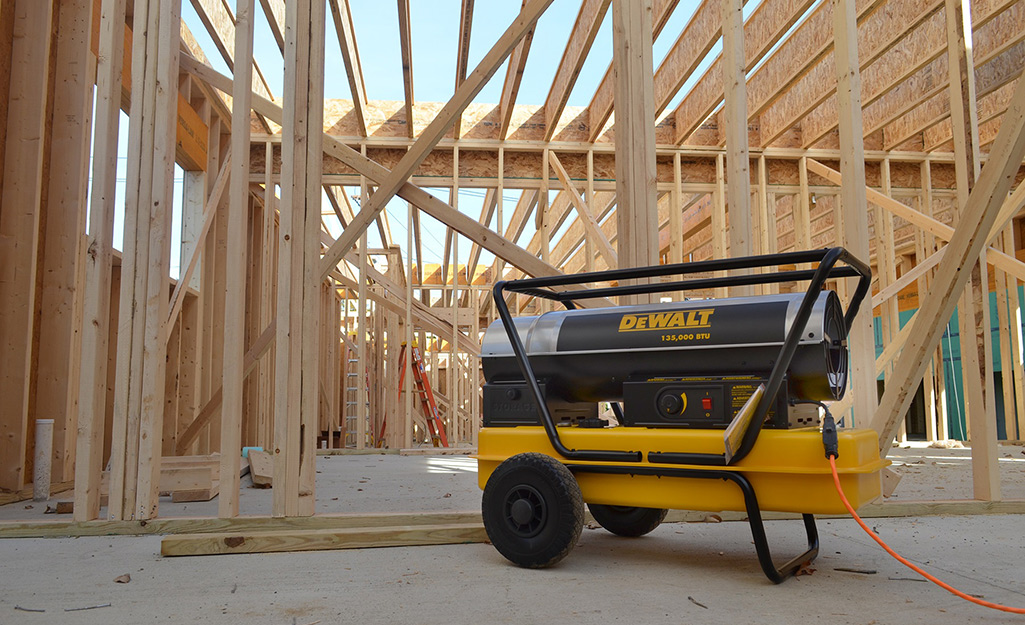 Use a wick to soak up and burn kerosene. 
Are forced-air heaters that use electricity and provide tens of thousands of BTUs of heat. 
Are for construction use or large outdoor events.
Operate for up to 12 hours on a single full tank.
Heater Styles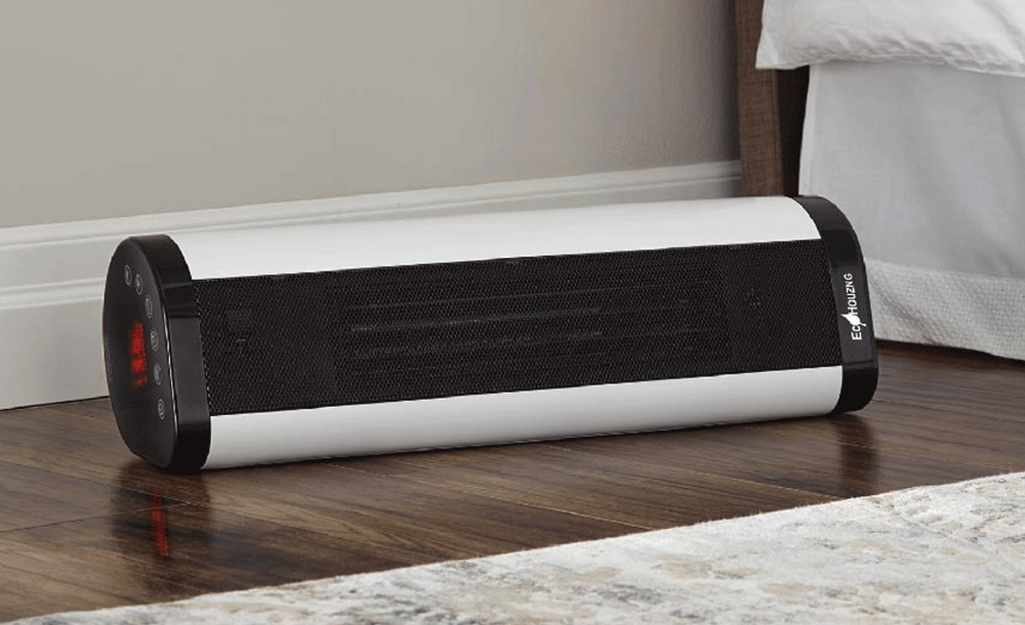 Available in a variety of styles, electric and gas heaters suit almost any indoor or outdoor environment.
Indoor:
Outdoor:   
Patio heaters can be electric or gas. Electric models are heat lamps that provide directional warmth. Gas models produce heat for a 20-foot diameter area using kerosene, propane or natural gas. 
Tabletop heaters look like table lamps. Use indoors or outside. Available as gas or electric units, they're a good choice for decks and patios.
Space Heater Safety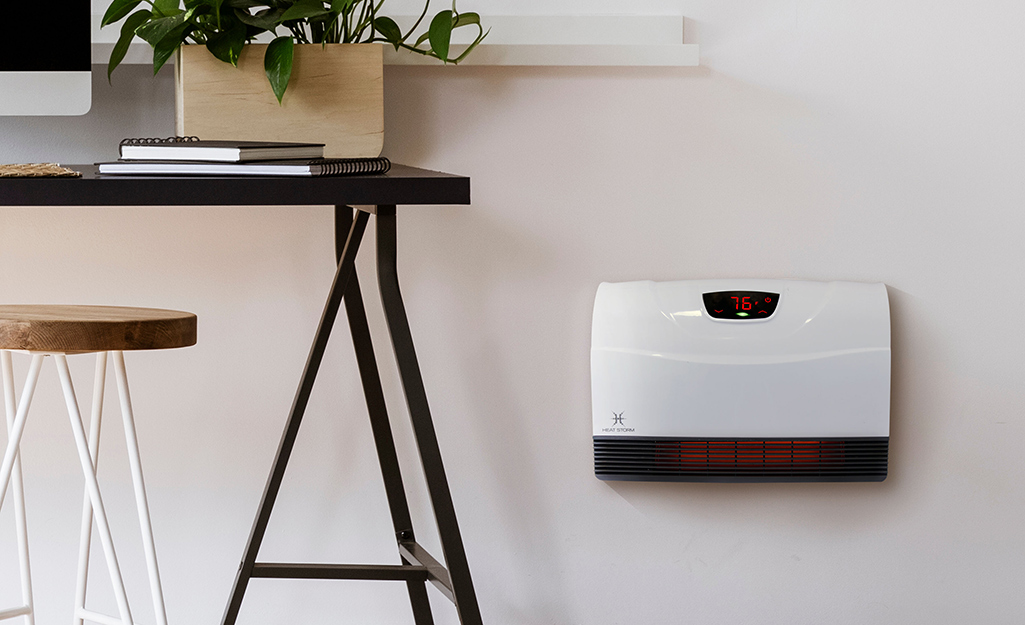 Portable heaters should be certified to meet safety standards designated by a Nationally Recognized Testing Laboratory. Home insurance companies often require this.    
Look for these safety features:  
Tip-over switches that automatically shut off the unit if it's knocked over by accident. 
Overheat protection which shuts off the heater when a sensor detects a pre-determined temperature. 
Flame-resistant cases and thermally protected motors that provide fire protection.  
Among the safety tips to consider when using a portable heater:  
Liquid-filled heaters are safer than those with exposed heating elements. 
Turn heaters off when not in use. 
Do not use in bathrooms or other moist areas unless approved. 
Keep heaters 3 feet away from combustible surfaces. 
Use gas, propane and kerosene units only in properly vented areas. 
Choose units with outer grill openings small enough to keep hands and pet paws out. 
Ensure that smoke and carbon monoxide detectors work properly before using space heaters inside.
Plug heaters directly into a 120-volt wall outlet. Never use an extension cord, power strip, surge protector, multiple outlet adapter or any type of connecting power source.
Explore More on homedepot.com