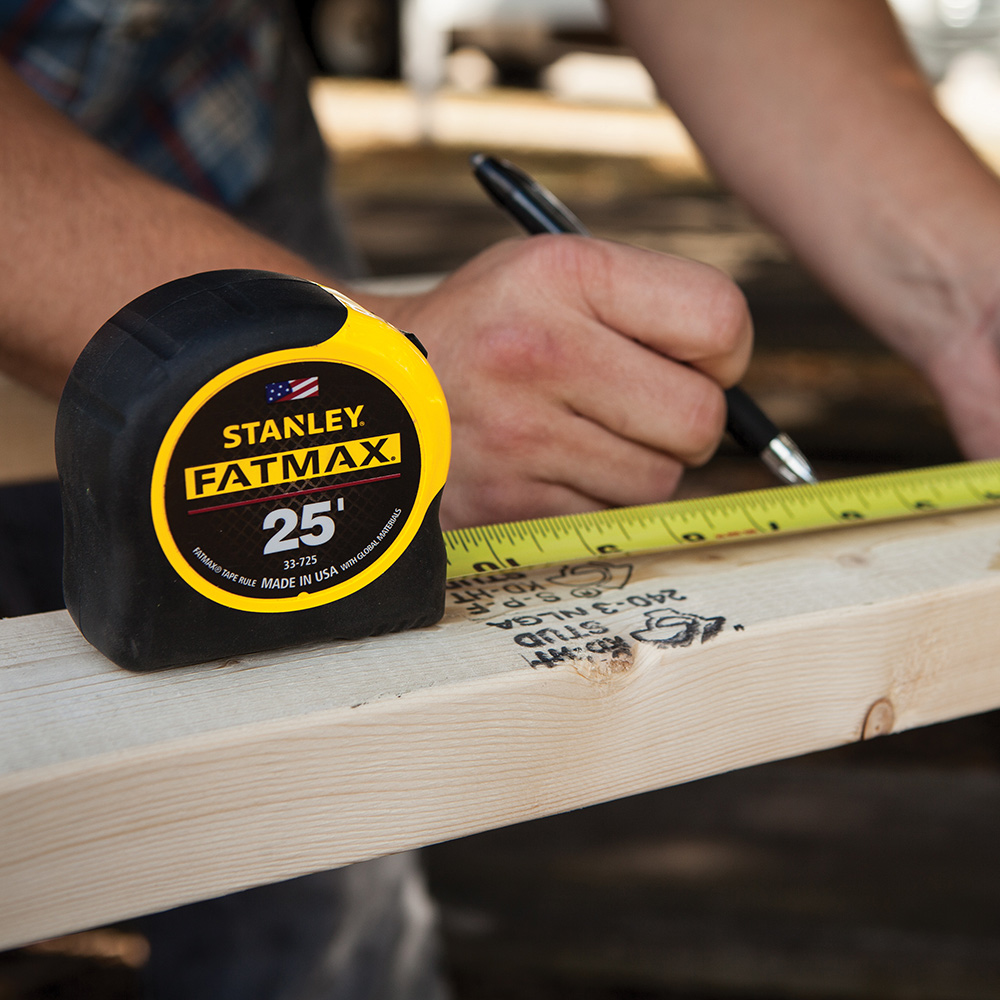 A tape measure is a common tool used by many home DIYers, contractors, woodworkers and more. There are several types of tape measures with a variety of features. This guide will help you choose the best tape measure for your toolbox. 
Types of Tape Measures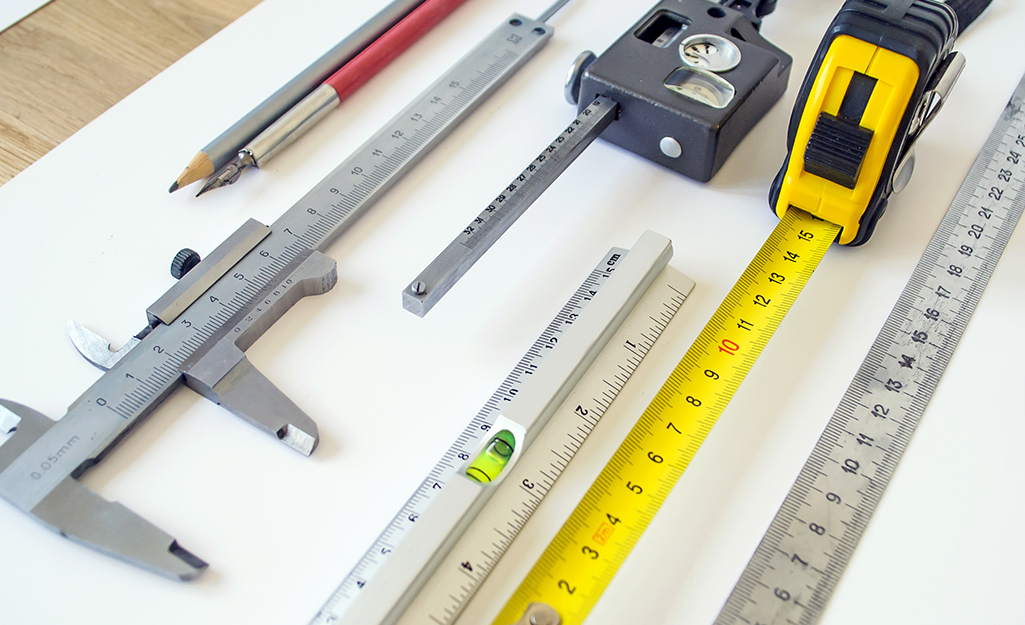 Unlike rulers, tape measures are made of flexible cloth, metal or fiberglass ribbon. They come in varying lengths and feature measurement markings. There are four basic types of tape measures: case, long or open-reel tapes, diameter tape (D-tape) and sewing tapes.
Cased Tape Measures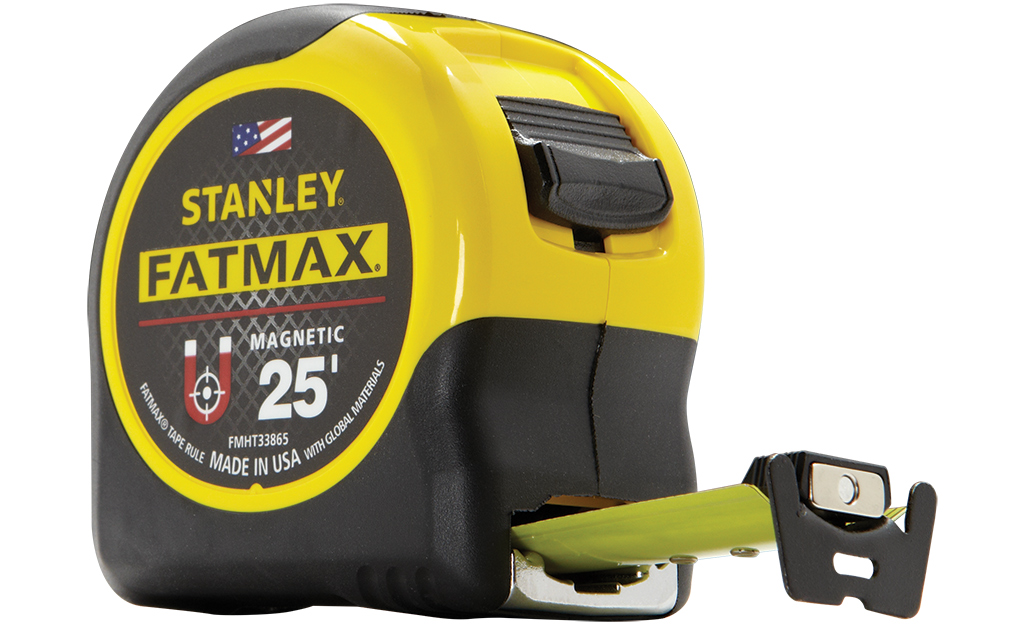 This classic 25-foot measuring tape can be used by home DIYers and contractors. They are retractable, featuring a spring mechanism to recoil the blade. Its compact and portable design makes this tape measure type a must-have tool for a variety of building and craft purposes and the best tape measure for woodworkers. 
Open Reel Tape Measure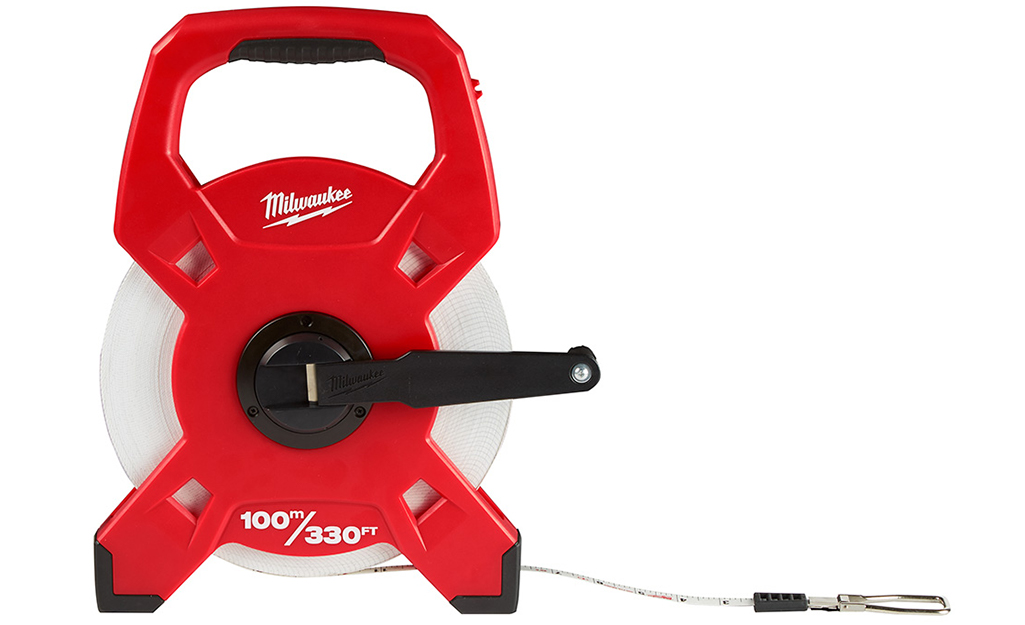 Generally used by surveyors, an open reel measuring tape has no spring mechanism to coil the blade. It uses a hand-crank method to roll up the blade. It's a long tape measure that is best for measuring far distances. For large areas or distances, most professionals will opt for a measuring wheel.
Diameter Tape Measure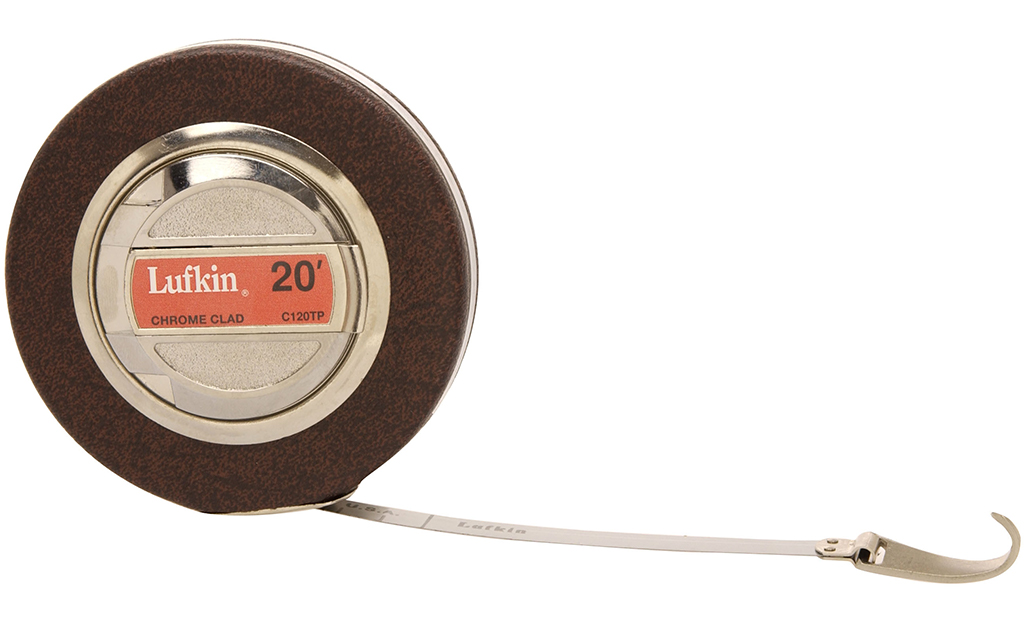 Similar to a case tape measure, a diameter tape measure (D-tapes) features an ultra-flexible blade that can easily wrap around pipes and poles. It provides an accurate measurement using pi (the ratio of a circle's circumference to its diameter) to calculate circumference and diameter of a cylindrical object.
Sewing Tape Measure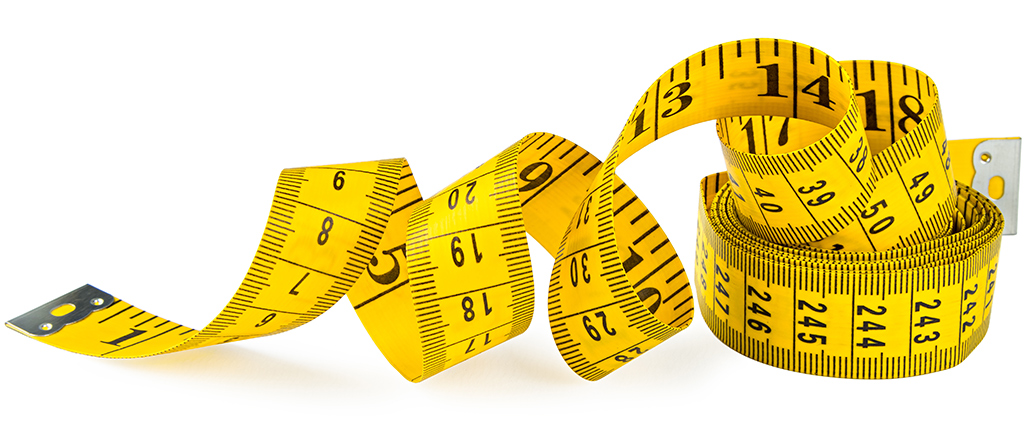 Also known as a tailor's tape, sewing tapes are ultra-flexible that mold easily to the body. They are used for accurate measurements for clothing design and alterations. They range in length from 60 to 120 inches. They also have both imperial and metric measurement markings.
Features for Best Tape Measures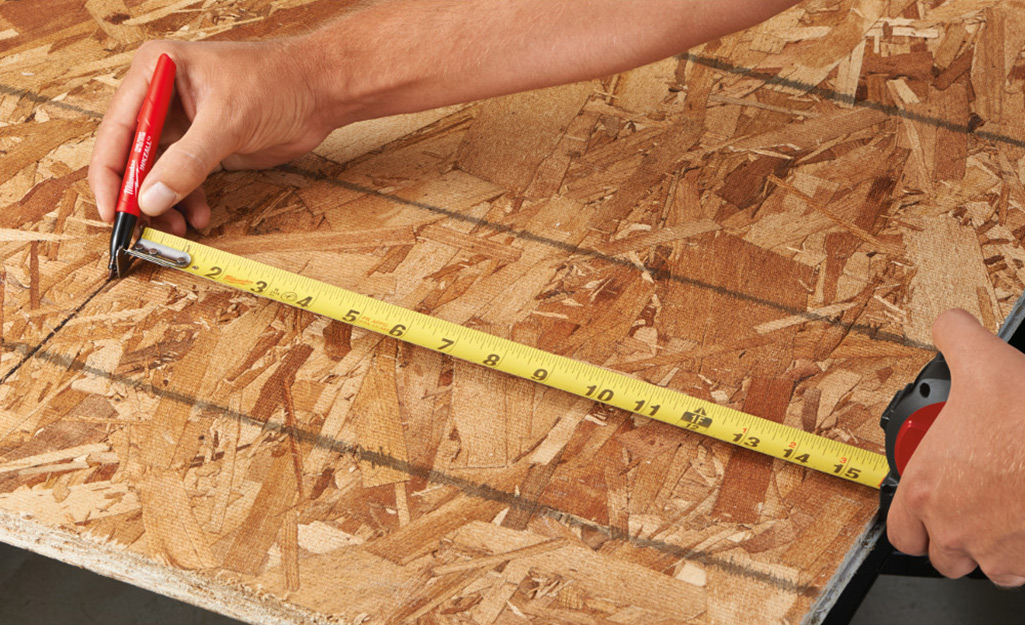 No matter what type of measuring tool you need, they all have similar attributes. Here are some features to consider when selecting a tape measure:
Length: What length you choose depends upon what you plan to use it for the most. The most common length of a tape measure is 25 feet long and will cover most of your measuring needs. For hobbyist that does small projects, a short tape would probably be ideal. Short tapes run up to 12 feet long. For measuring on a large scale, you will need a long tape. Long tapes encompass almost all tapes over the length of 33 feet or more.
Measurement Markings: These are the number increments you see along your tape's blade. Look for markings that are clear and easy to read. The tape measure will have imperial measurements (inches, feet) or a combination of imperial and metric (centimeters, millimeters). Other markings on the tape measure will have red bars, noting 16-inch intervals, which are stud markings.
Blade material: The three materials most commonly used for tape measure blades are steel, stainless steel and fiberglass. Steel blades are durable, practical and economical. Stainless steel blades will not corrode and are great for those working in wet or muddy environments, but they do cost more than regular steel blades. Fiberglass blades are typically used in long tape measures due to their high tensile strength, flexibility and resistance to heat and abrasion.  
Case material: A tape measure's case or body is also an important factor when choosing a tape. Tape cases that are constructed from high quality will be made of impact-resistant plastic, stainless steel or have a rubberized case.
Hook: A tape measure's hook is the small part at the very tip of the blade. This allows the user to hook the tape in place onto an object. The hook is essential to almost all tape measures (except for tailors' or long tapes). The majority of hooks are made from metal (steel or stainless steel) but can be made from plastic. Some hooks are occasionally coated partially in rubber for added grip. There are also magnetic hooks which are useful for measuring metallic objects. Also, look at the orientation of the hook. Tapes will have hooks facing up or down, although most have a downward orientation.
Belt clip/holder: Cased tape measures have clips so you can attach the tool to a tool belt or pocket. The clip is typically made of steel or nylon. If you are not a fan of belt clips, they are removable or you can purchase a clipless one.
Auto-lock: This feature allows the tape to lock holds the tape at a fixed point when extended. Auto-lock is helpful when working alone or in tight spaces and prevent the tape from getting bent or damaged when taking measurements. With a press of a button, the blade will shorten or fully retract to the desired length, locking the tape in place. 
Standout: This is the distance a tape measure's blade can be extended before it bends or snaps. The longer the standout the better the tape measure. A tape with a long standout helps when you are working alone or measuring long or tall objects.
Best Laser Tape Measures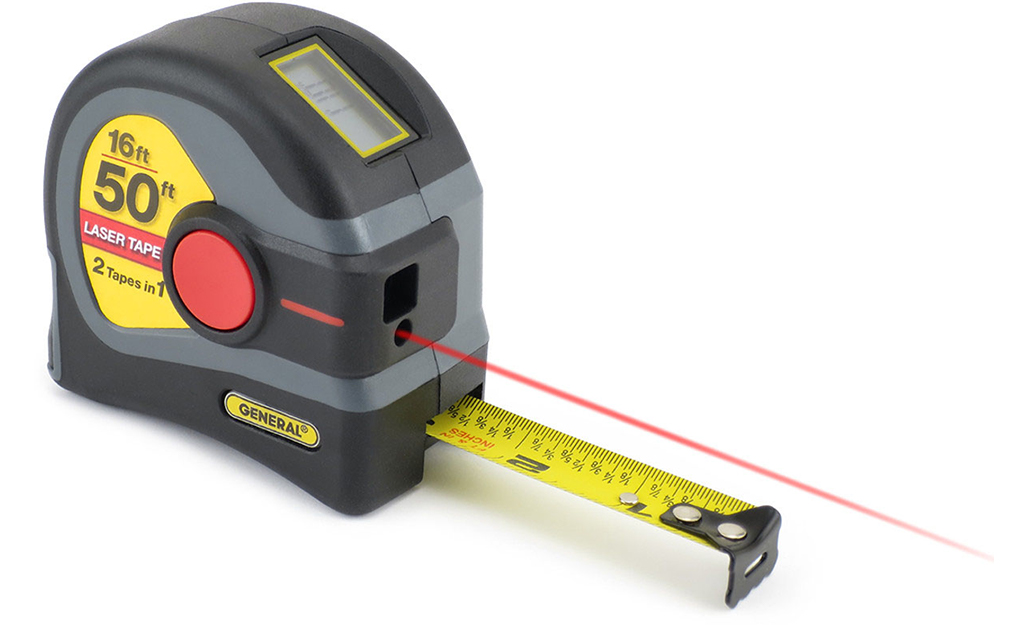 Laser tape measures are alternatives to traditional case tape measures. They have a retractable tape like a traditional tape measure, but also feature a laser guide. Laser tape measures are used to calculate distances of 50 feet or more. 
Laser tape measures are generally used by contractors, insurance professionals, flooring installers or people who do a lot of measuring on a daily basis. Laser tape measures are normally quicker to use than the traditional ones and they are generally more accurate. 
Best Digital Tape Measures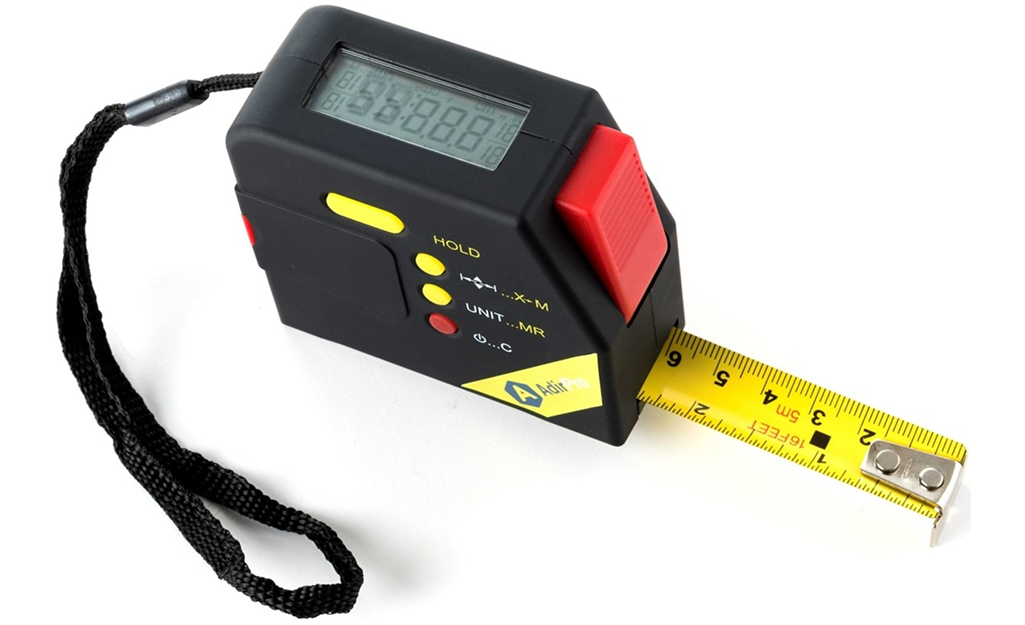 Digital tape measures come in a variety of styles, and they are great for long-distance measuring. They all feature a laser and a digital readout screen. This type of tape measure is more accurate compared to other tape measures and cost significantly more. They can calculate distance, area and determine level with ease. They also store the measurements on the device so you can retrieve it at a later time (especially helpful when you are working alone). Digital tape measures are great for hi-tech DIYers or professionals. 
Get your project done right with the best tape measure. Shop The Home Depot for latest selection in tape measures, rulers and other measuring tools.
Explore More on homedepot.com