When deciding on the best toaster oven for your kitchen you want to think about your available counter space. Toaster oven reviews share that the featured benefits of a toaster oven appliance include saving counter space, cooking convenient foods, easy cleanup and storage and some with digital controls. 
This guide will help you think outside of the traditional oven purchase and explain the types of toaster ovens available at The Home Depot for different uses. 
Small Toaster Oven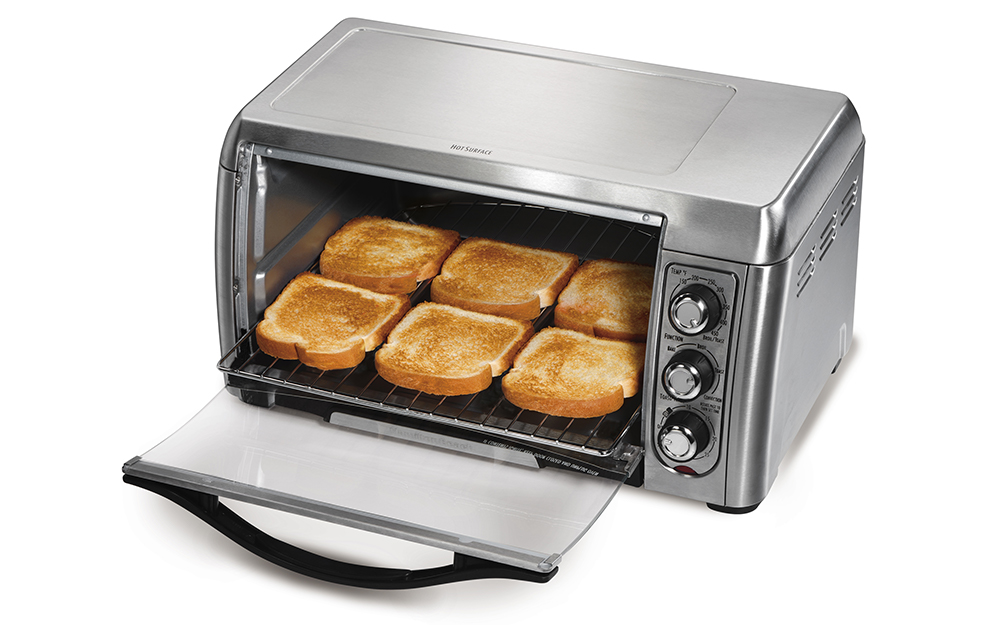 Many agree the best small toaster oven is compact and a great addition to your existing small kitchen appliances. It is designed for simple toasting or reheating dishes.
Toaster ovens for bread up to 4 slices
Small appliance with great value
Knob for time and temperature
Quick and easy cooking functions
Commonly under $30
Large Toaster Oven
A larger toaster oven is one of the best countertop oven options available because it has more functionality capacity for bigger meals or entrée dishes. 
Extra-wide interiors designed to fit frozen pizza, large meats and more bread
Longer timer and auto shutoff
Upgraded cooking technologies 
Multiple cooking functions
Digital Toaster Oven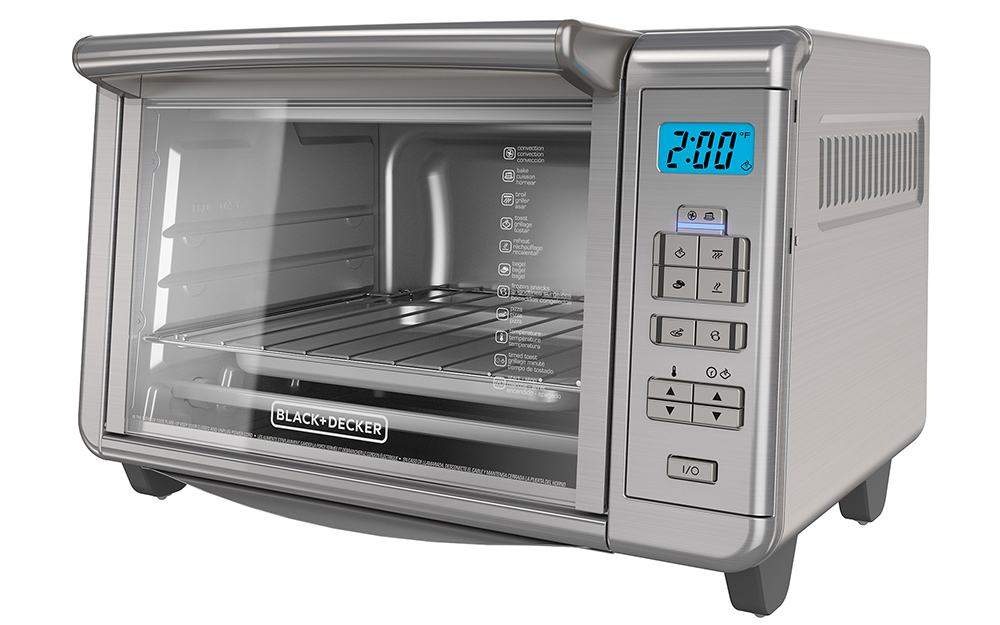 This is the one of the best countertop ovens for your home when considering the addition of smart oven to your kitchen routine. Toasters like this, with a digital heating element, will transform your cooking and free time.
LCD or touch screen 
Best for multiple cooking options
Digital models are more expensive
Toaster Oven with Baking Features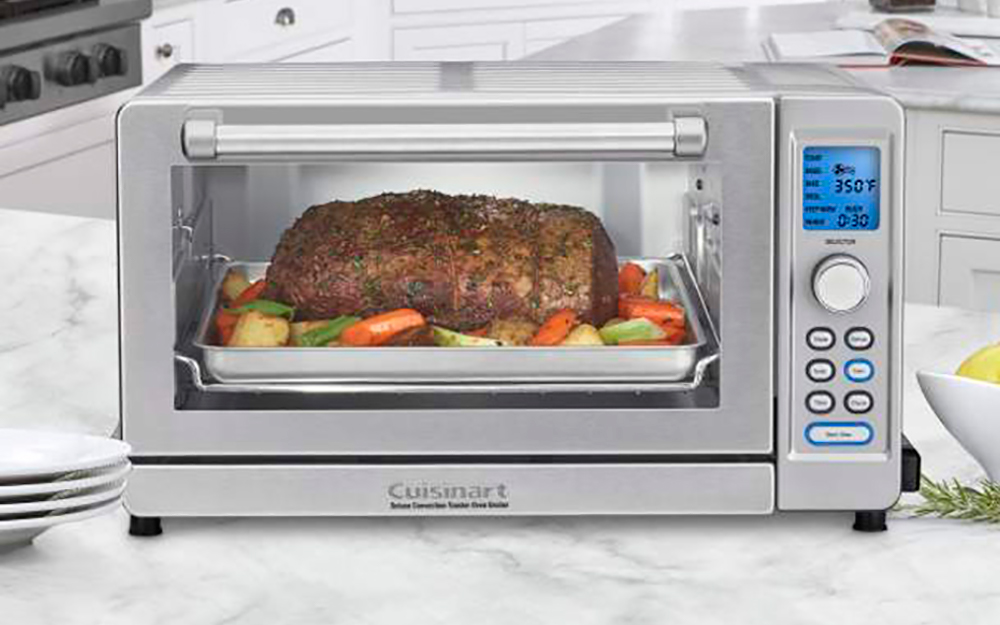 For those with an interest in baking, the best convection toaster oven is also the best countertop oven to add to your kitchen appliances. It offers help preparing a variety of foods and the ability to bake faster.
Convection technology assists with faster baking 
Larger counter ovens
Typically includes baking pans
Features and Accessories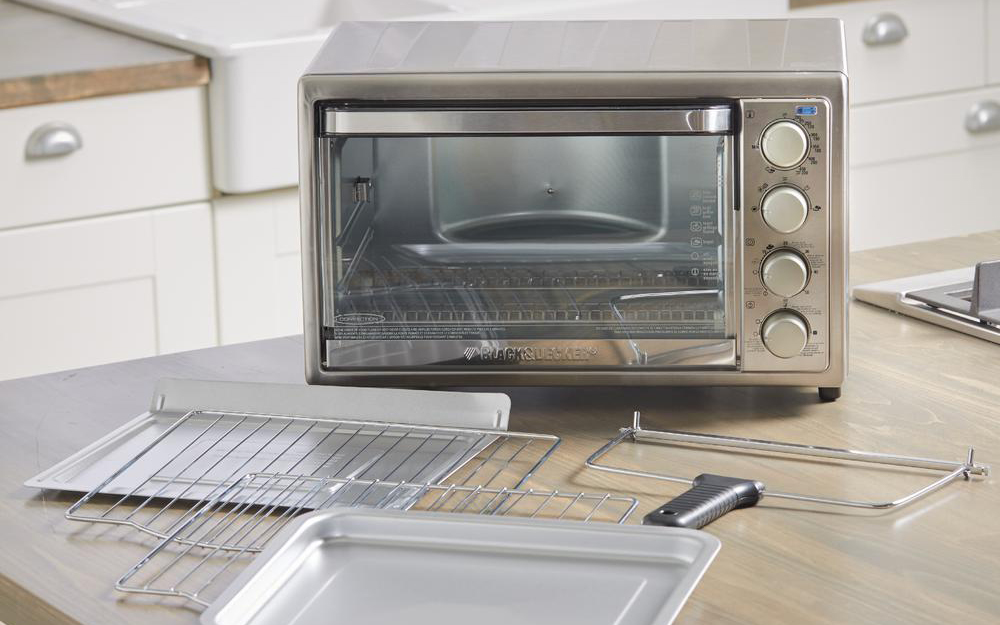 Cooking Accessories: The best toaster ovens have accessories like rotisserie tongs and rods, extra oven racks, recipe books, drip racks, mesh baskets and an easy clean crumb tray to help ease your cooking needs.
Air Fry Technology: This technology, which can be found in toasters & countertop ovens, has a dehydrate function that allows you to prepare crispy and tender chicken, fruit or vegetables.
Convection: Hot air circulates faster throughout convection toaster ovens that bake goods quicker and evenly.
Explore More on homedepot.com