Weed killers, also called herbicides, and weed preventers are important tools for every gardener. Hand-pulling helps when it's done before the weeds flower. Prevention is a more effective way to kill weeds in lawns and other areas. The best weed killer method is to stop them from growing and then kill the ones that do pop up down to their roots. Use this guide to learn about different types of weed killers and find the best weed killer for your yard.
Different Types of Weed Killers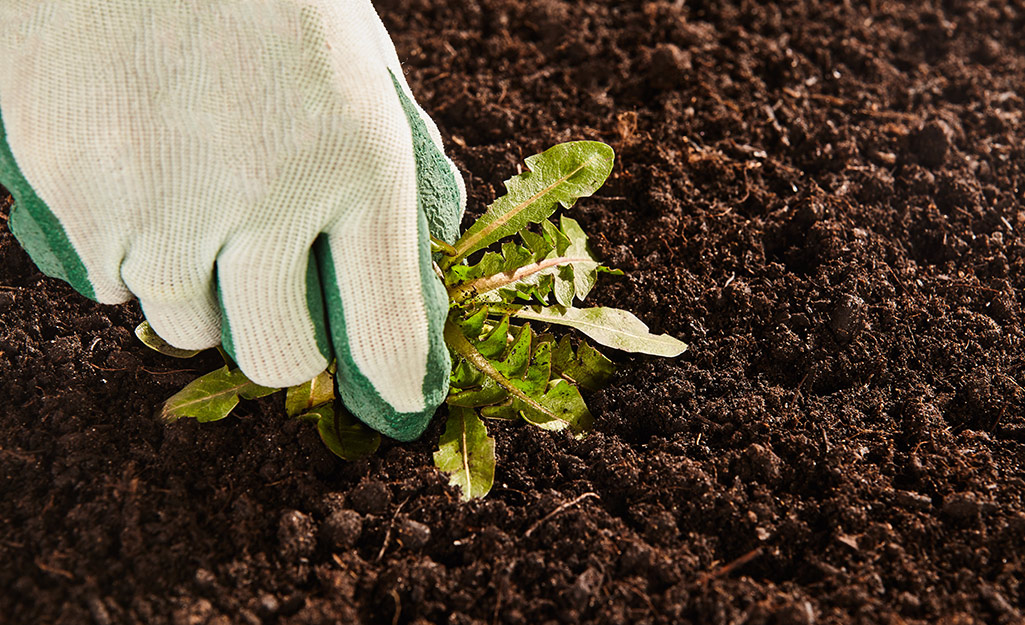 Always follow the manufacturer's directions on the weed killer you use. 
Weed killers contain chemicals that kill plants or inhibit their growth. The best weed killer for lawns or other areas of your yard will depend on the kind of weeds you have. Some herbicides kill weed seedlings while others kill weeds after they are up and growing.
There are four basic ways to talk about how herbicides work. These are emergence, selectivity, persistence and translocation. Understanding each one will help you read product labels and find the best weed killer for your yard. 
Emergence:
This refers to when weed killers actually work. Weed killers are either pre-emergents that target germinating seedlings or post-emergents that kill weeds that are already growing. Apply a pre-emergent two to three weeks before the weeds germinate and a post-emergent after the plants are up.
Selectivity:
This means the kind of plants herbicides kill. Weed killers can be selectives that kill weeds without damaging nearby plants you want to keep, or non-selectives that kill all the plants in the area. For example, you'd use a selective herbicide to kill dandelions without damaging your lawn and a non-selective for everything growing in the cracks in your driveway.
Persistence:
Persistence means how long the herbicides work. Those that last for a short time are called non-persistent. Those that kill the weeds and help keep them from coming back are called persistent.
Translocation:
Translocation means how a plant moves water and other dissolved materials through its system. Translocated herbicides work their way through a plant's system to kill it. These products are often called systemic herbicides and they kill plants on contact.
How to Kill Weeds in Lawns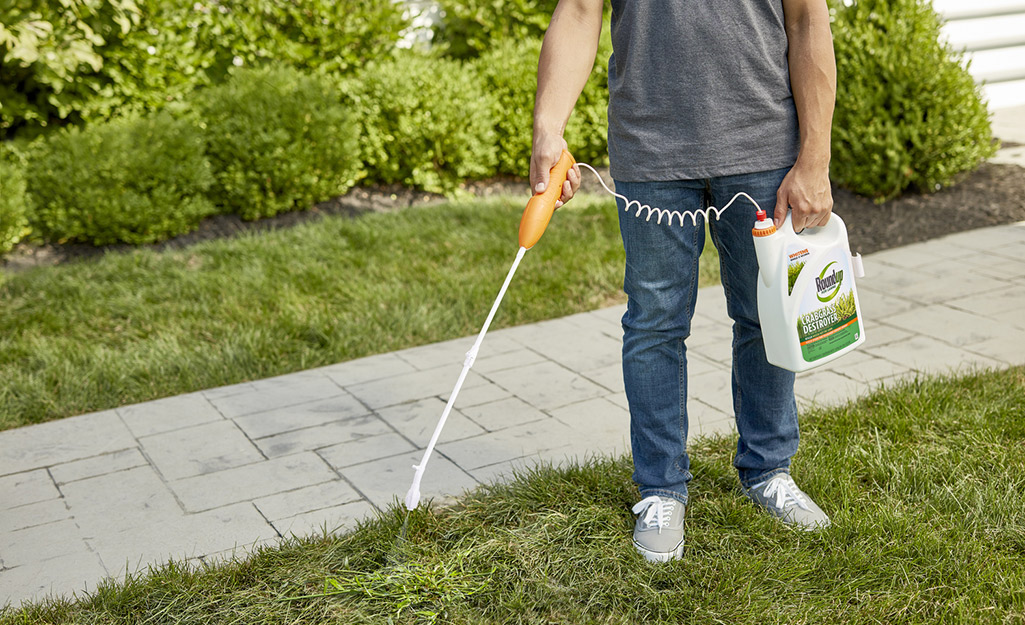 Treating weeds in your lawn is tricky, because you want to eliminate the weeds but keep the grass lush and undamaged. The best weed killer for lawns is a product specifically labeled for lawn care.
Apply weed prevention products to your lawn in early spring or late summer before weeds germinate. Many of these can be applied with a spreader to give your lawn full coverage. Weed killers that get rid of dandelion, clover, crabgrass and nutsedge should be applied when these types of weeds are actively growing in late spring or summer. 
How to Kill Weeds in Gardens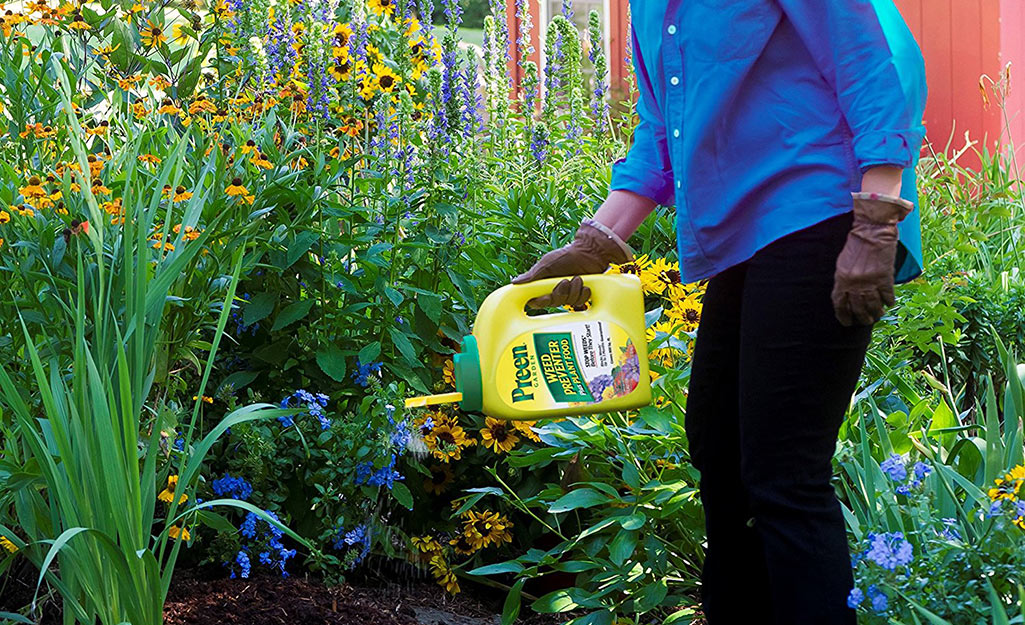 When weeds appear in your landscape beds or inside your mulched tree rings, kill them fast to keep them from spreading. The best garden weed killer will not harm surrounding plants or damage the soil so plants can't grow there in the future. 
Remember, pre-emergents stop weed seeds from sprouting. Check the label for a list of specific weeds. For best results, apply pre-emergents before the weeds germinate in early to late spring.
Post-emergents are usually non-selective and kill both grassy and broadleaf weeds quickly. When applying them, be careful to avoid any desirable plants as they will kill anything that's green and growing. 
How to Kill Weeds in Driveways and Patios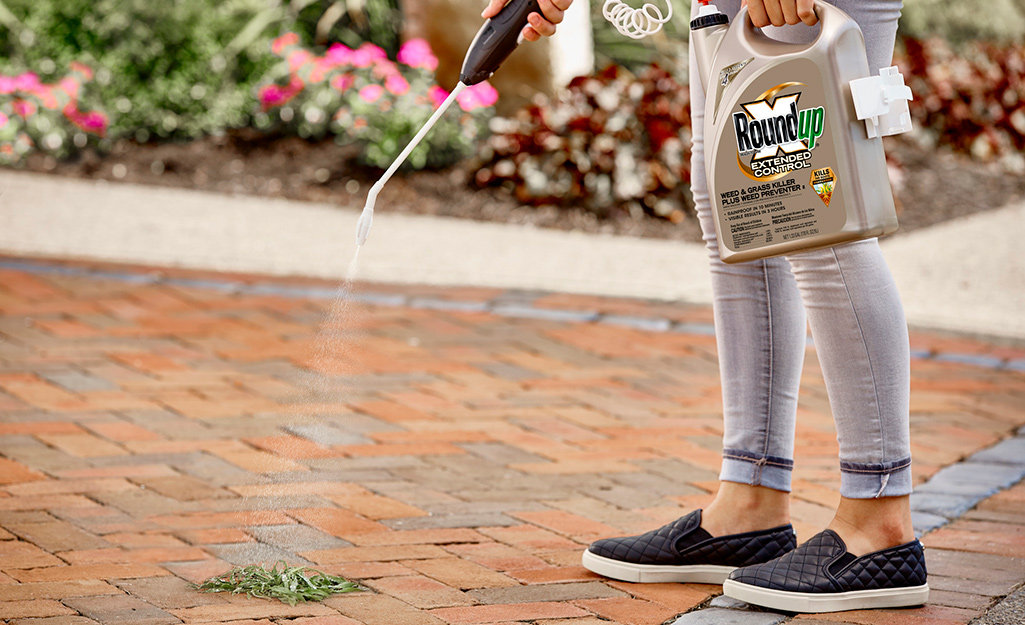 While it may be tempting to just pull weeds in driveway cracks or any other hard surface, that won't always prevent them from growing back.
Apply combination pre- and post-emergent control products to those weeds. These driveway weed and grass killers kill growing weeds fast and leave chemicals that prevent new weed growth.
How to Kill Poison Ivy and Tough Brush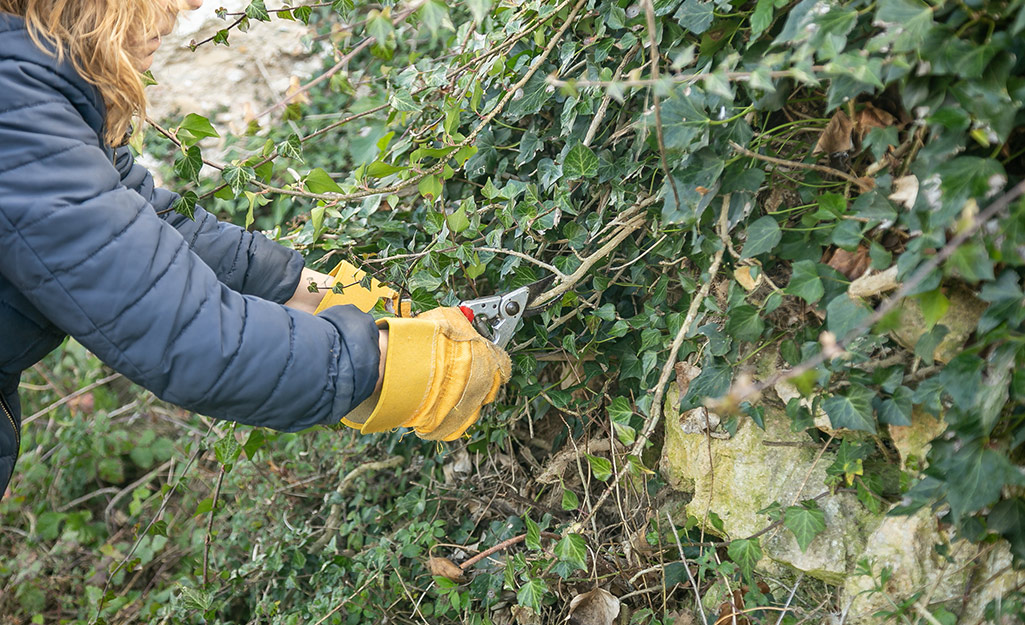 Noxious weeds like poison ivy, poison oak, kudzu and other tough brush love to invade landscapes. These tough weeds require a specialty weed control product.
To get rid of them quickly, use a post-emergent made for tough brush and poison ivy. These are usually non-selectives, so be careful to avoid any plants that you want to keep alive. Use a sprayer for a more targeted application. Take precautions when removing poison ivy. Learn more by reading our guide on how to get rid of poison ivy.
Organic Weed Killer
If you're concerned about chemicals in traditional commercial weed killers, try organic weed control. Organic methods and products can be good choices when you have indoor and outdoor pets, small children or someone in your household with skin or breathing sensitivities.
Most natural and organic weed killers use formulas made with citric acids or corn gluten. These raise the acidity of the soil around the weeds and attack their roots. 
Once the roots die, the formulas break down into the soil and dissipate. You may have to apply them more than once to get rid of the weeds. To prevent weeds from growing in the first place, keep your lawn healthy so it can crowd them out. Mow regularly to keep weeds from flowering and spreading more seeds. 
The best weed killer for your yard is the one made to kill the types of weeds you have. Pre-emergents kill germinating seeds, while post-emergents kill growing weeds. Some weed killers are selectives, which means they'll kill certain weeds without damaging other plants. Non-selectives kill all plants. There are also organic options to traditional weed killers. 
Need to find the best weed killer for your yard or searching for some other lawn care product? Use the Home Depot Mobile App to locate products and check inventory. We'll take you to the exact aisle and bay. 
Explore More on homedepot.com