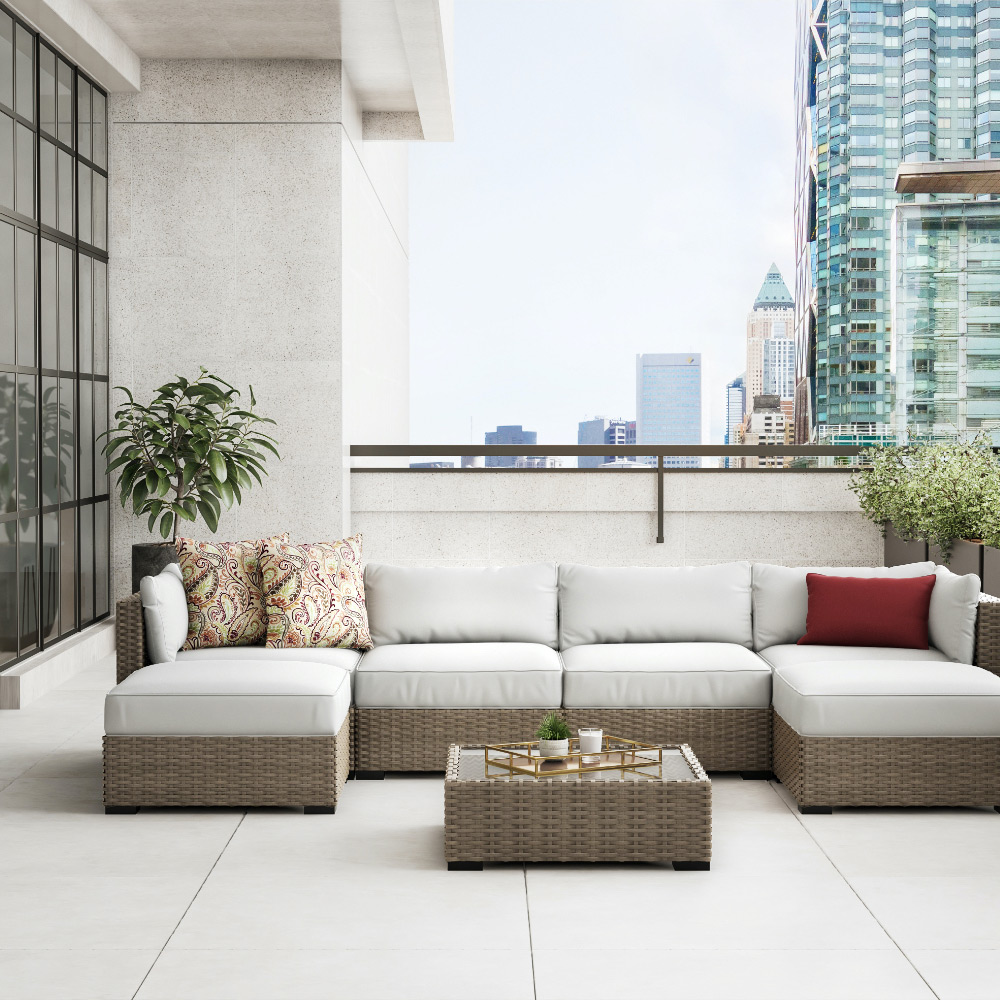 Commercial patios and other options for outdoor living can build revenue at different types of properties. Hotel patios, restaurant decks and other outdoor spaces can boost profits through improved décor and amenities. This guide reviews improvements and other ideas for patios that can maximize the potential of your business.
Commercial patios and decks can make a property more appealing and enhance its profitability. Commercial patio improvements such as an outdoor kitchen, outdoor furniture and all-season amenities can give a restaurant or rental property a competitive edge in the open air.
Use direct delivery from our 2,500+ stores to your property's commercial patio. Choose from free two-day delivery, same-day or next-day express delivery.