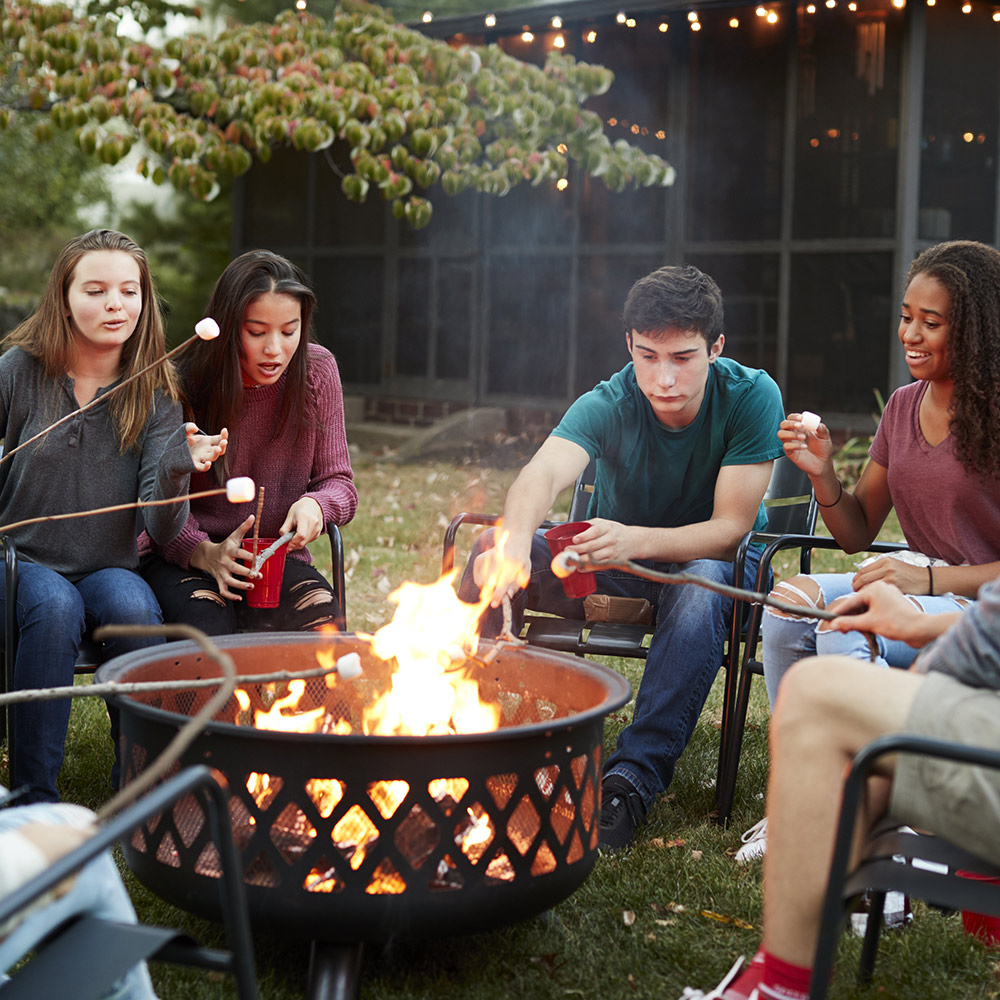 Winter weather doesn't mean you have to cool it on outdoor fun. The right patio heater can help you make you make any outdoor space more comfortable, even if it's cold outside. With a wide range of outdoor heating options available, cold weather doesn't have to result in more time indoors.

Keep reading to learn more about choosing the right electric heater, gas heater or propane heater for your porch, patio or deck. There are lots of styles that will work whether you are working with a big or small space.
Ideas for Large Spaces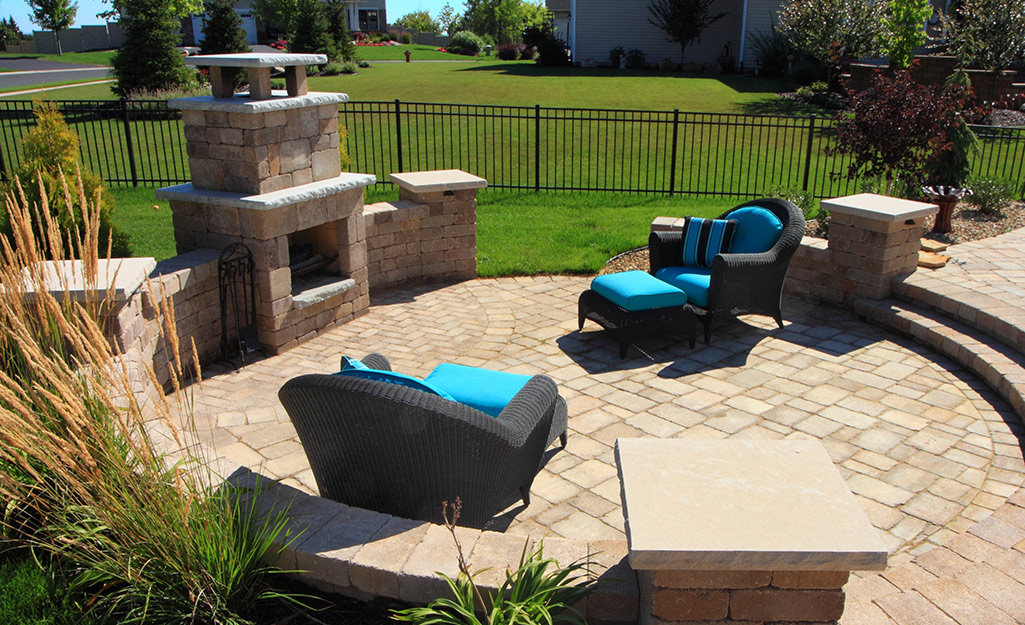 If you have a large patio space or love entertaining, our bigger permanent heating solutions such as outdoor fire pits and outdoor fireplaces are likely a great fit for your lifestyle. You've got a range of options if you're looking for a style that fits your space and needs too.
Wood Burning Fireplaces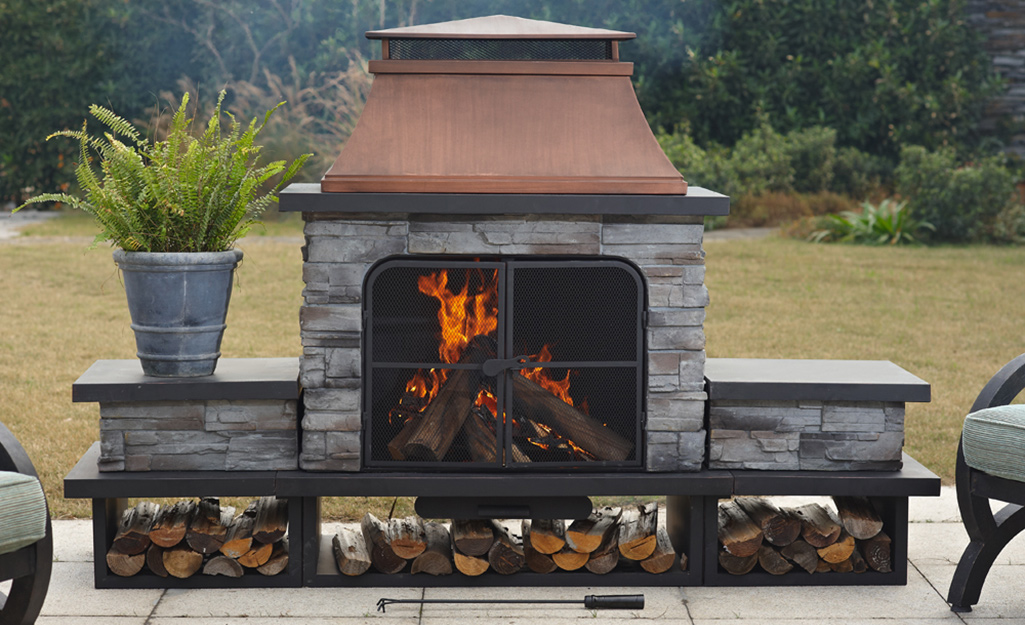 Wood burning fireplaces can be built into your patio and are available in many sizes and looks to match your decor. They can even be used if you're trying to add heat to an outdoor dining area, enclosed porch or other outdoor living space. 

Their size and beauty will make them the center of attention for all your outdoor events, rivaled only by whatever you're cooking on the grill.
Propane Patio Heaters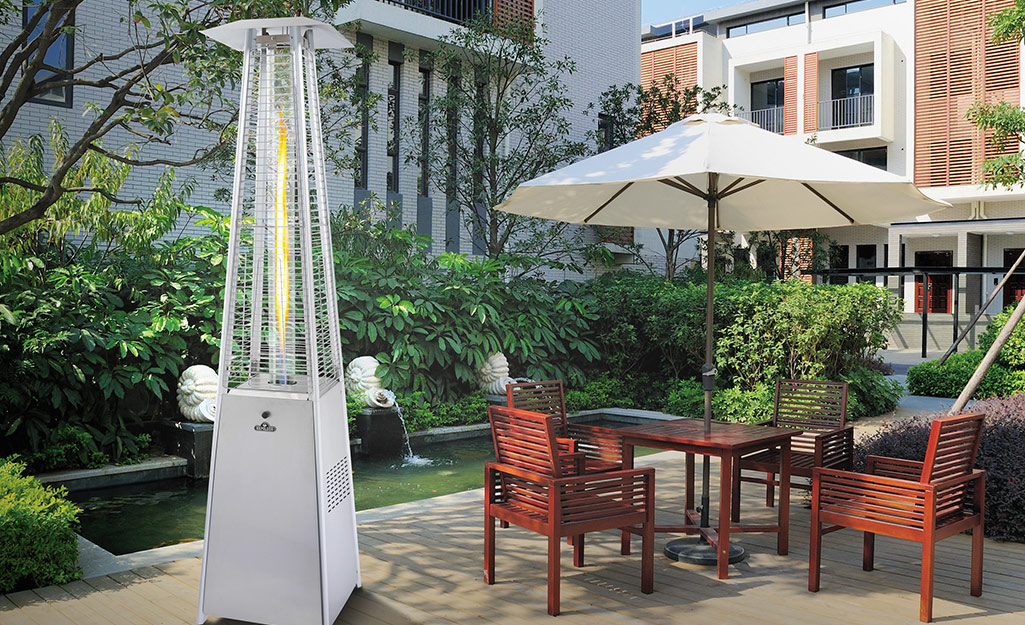 Propane patio heater designs are also a popular pick for homeowners. These designs utilize a propane tank to heat your outdoor living area. While this does mean you'll need to have your propane tank filled, many styles can provide heat for a full season on one or two large tanks.

Natural gas patio heater styles are also an excellent choice for heating your deck or patio. Natural gas styles can be hooked up to an existing connection around your home, providing you with high heat output with just the flick of a switch or turn of a knob.
Fire Pits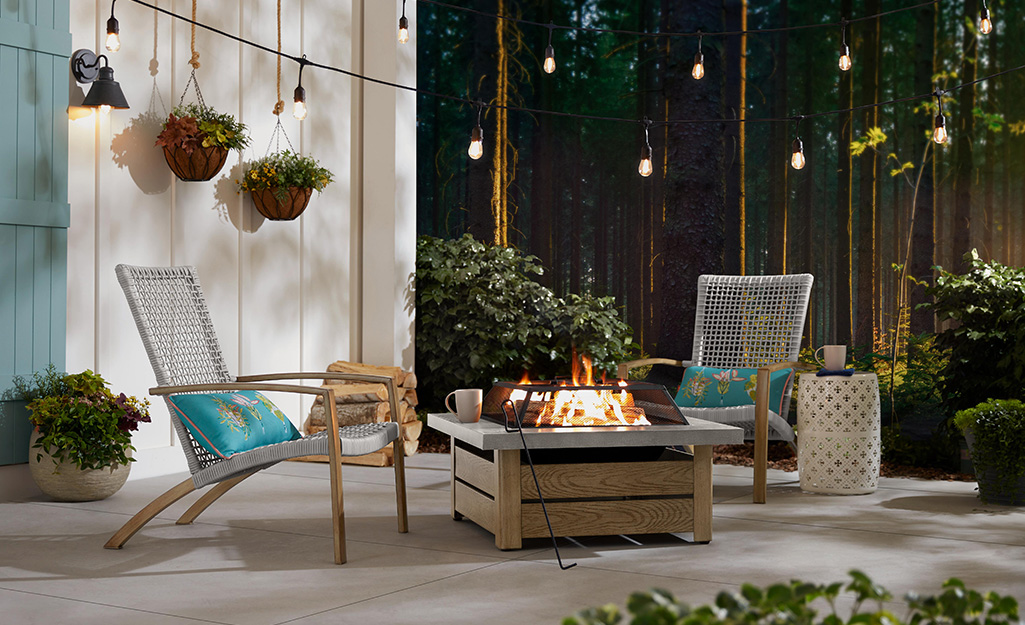 When you hear the term fire pit, your mind probably goes to an image of sandy rocks surrounding a beachside fire. A fire pit on your porch isn't too different, though a variety of different designs for at-home use do exist.

Wood burning fire pit styles typically have a wide bowl that holds the wood and contains the fire. Often, decorative stones surround the bowl, providing space between you and the flames.

For more permanent installations, a gas fire pit can be a brilliant choice. Using your natural gas connection, your gas fire pit will basically double as a table for your porch or patio. This furniture-like appearance provides a sense of grandeur to any outdoor living space.

Gas fire pits are also very easy to turn on, giving you access to heat any time you want it. We've got a range of looks to match any outdoor decor scheme as well, so all you need to do is determine what size will work for your space.
Ideas for Small Spaces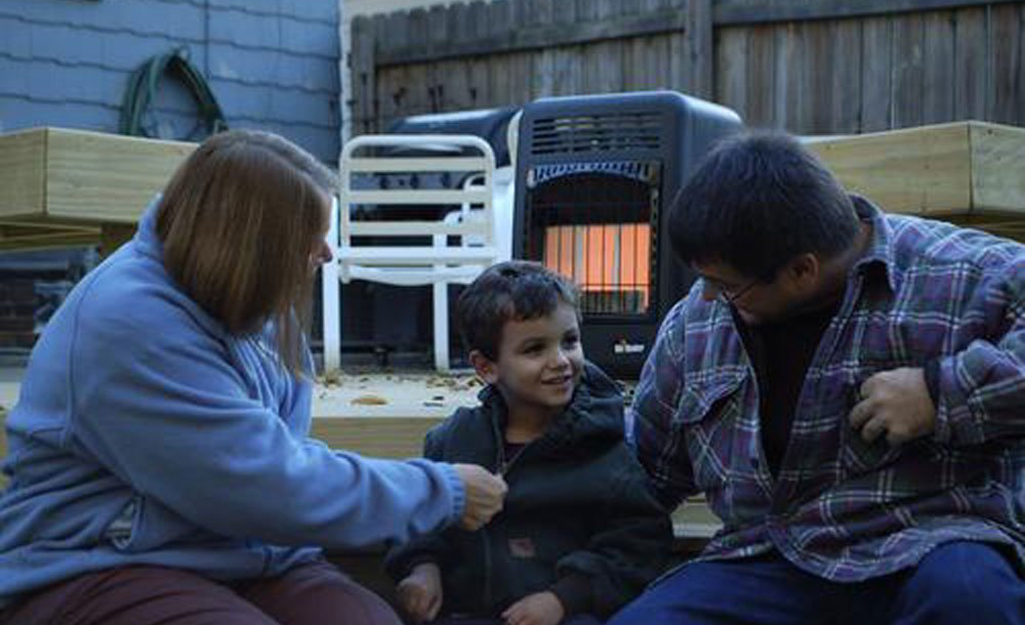 Who says you need a huge outdoor space to enjoy your time outside? A small patio can be the perfect area for lounging with friends and family. You're going to need to heat it during colder parts of the year though. 

Below are a few of our favorite options for small outdoor spaces.
Small Fire Pits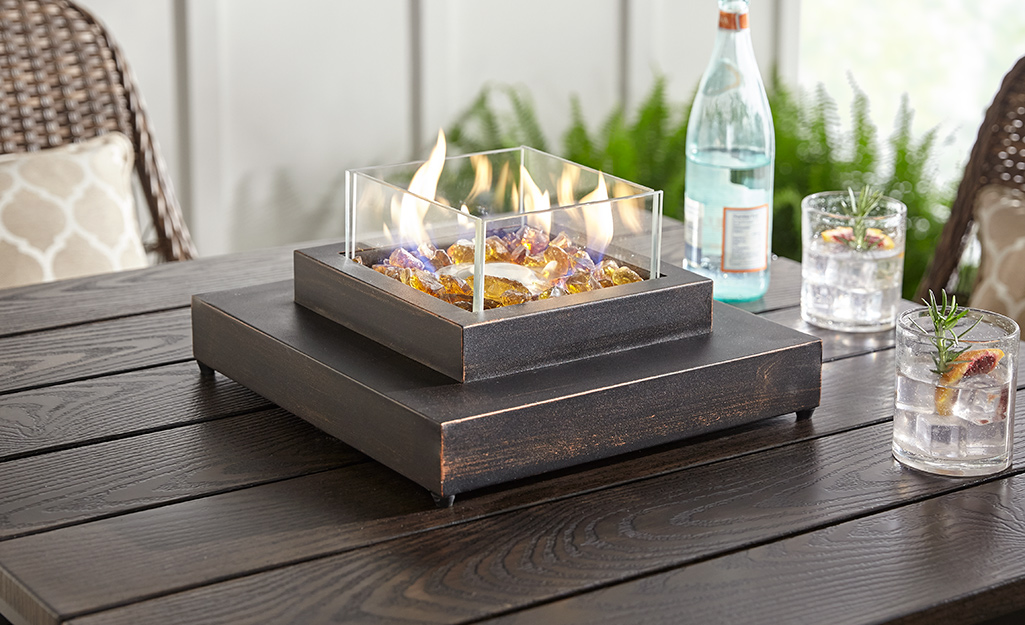 Small fire pits – either wood burning or natural gas – can work well when placed near your seating area. Some patio sets designed for small spaces even come with them.

You can also utilize smaller, easy-to-move metal fire pits. These elevate the fire to waist level in a metal housing that can be easily transported or stored elsewhere when not in use. 

Smaller propane and natural gas heaters are a smart buy for open spaces. For a bit of variety with propane-fueled heaters, try replacing the artificial logs with fire glass. The glass pieces will add a colorful, shimmering effect to the flames.
Fire Torches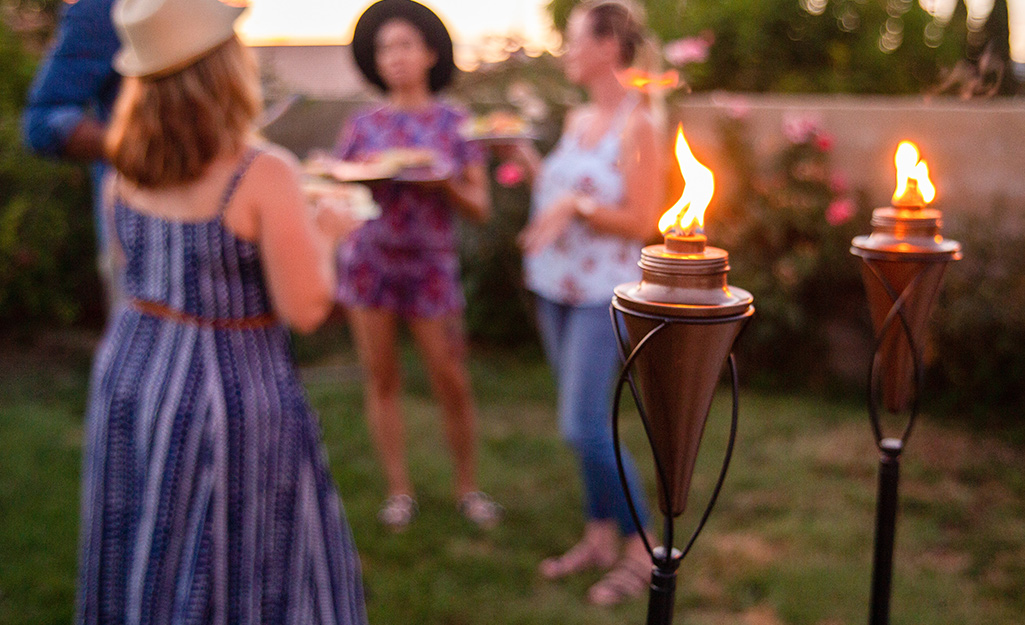 If you like the open-air style of large fire pits but can't spare the space for a permanent fixture, consider setting up some fire torches. Fire torches come in all sizes, from the familiar Tiki torch style to tabletop designs that are just about the size of an extra-large candle.
Chimeneas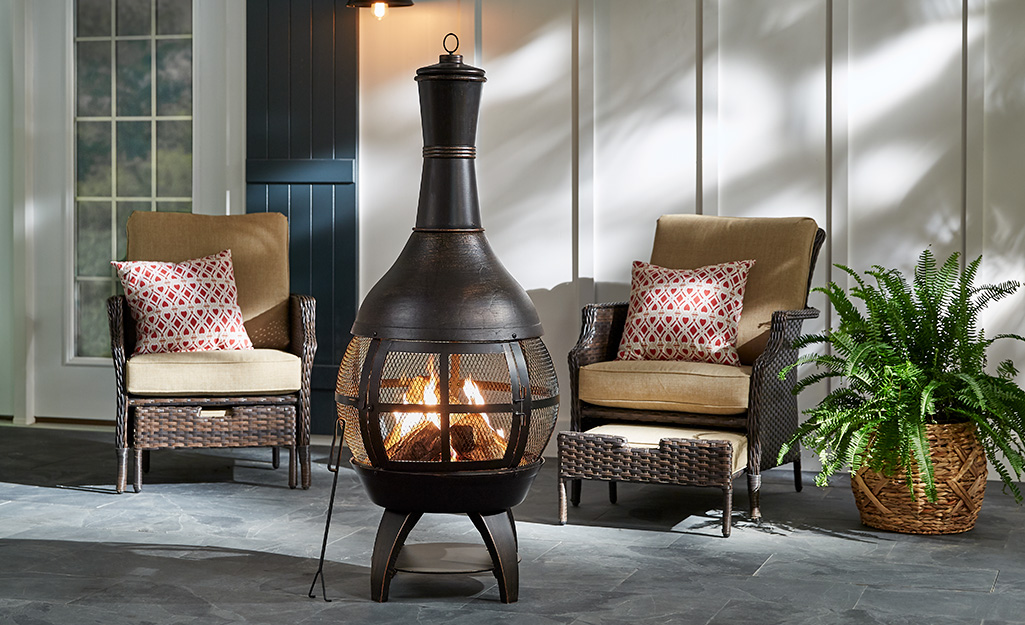 Chimeneas are essentially compact fireplaces that don't require permanent installation. To use one, you insert the wood through an opening in the front and light it. Smoke is released through a chimney on top. 

Their design allows lots of oxygen to be drawn into the flames, giving off an intense heat. Popular styles are made from cast aluminum, steel or traditional terra cotta.
Other Outdoor Patio Heater Options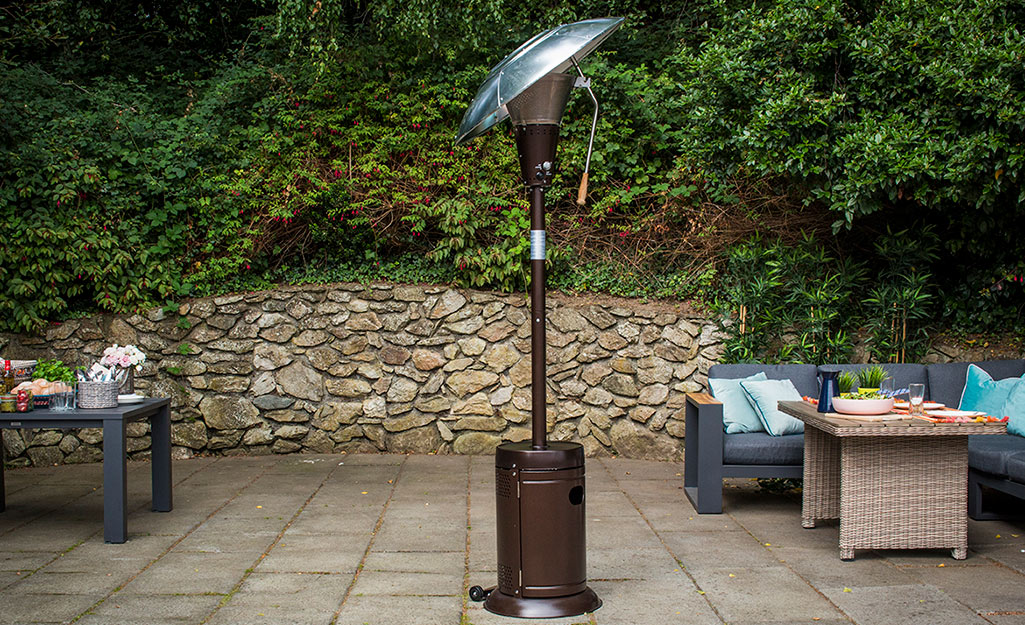 For more personal heating needs that require warming a smaller area – or if you'd prefer to not deal with open flames – portable heater styles that utilize electricity are a sound pick. A range of different sizes are available, and many larger options can heat an enclosed porch or patio relatively quickly.

You can also set up one or two large heating lamps on your patio to heat the entire space. Decorating your outdoor space with a few small tabletop electric heaters designed to look like indoor table lamps is also an attractive option.

If you have curious children or small animals that you'd prefer to keep away from all heat sources, install an overhead electric heater far away from busy hands and paws.
Ensure that your favorite outdoor space is comfortable all winter long with an outdoor patio heater from The Home Depot. Whether you're looking for a built-in wood-burning model, an efficient propane design, a modern infrared heater or an efficient electric patio heater, we can help you find the right way to warm up your patio.

Looking for more outdoor decor ideas for your patio? Find products fast with image search in The Home Depot Mobile App. Snap a picture of an item you like, and we'll show you similar products.
Explore More on homedepot.com