Buying Guide
Best Home Safes for Security
A quality safe is essential to keep your valuables protected from unexpected peril such as fire and floods, and secure from prying eyes. This guide will help you learn about the different types of peril protection, capacity options, lock types, and everything else you need to understand in order to choose the best safe for your family.
Safes are designed to protect your valuables from unexpected dangers, including fire, water and theft. Check manufacturing labels to see which of these features are covered.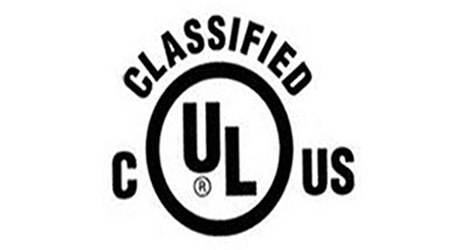 Underwriters Laboratory (UL) conducts independent tests on many safes. In order to earn a UL classification, the items stored inside must remain undamaged after being subjected to ½ hour of fire exposure at 1550°F (843°C), 1 hour at 1700°F (927°C) or 2 hours at 1850°F (1010°C). Look for products with the UL symbol to ensure this level of fire protection.
Selected UL Classified products are tested for explosion hazards, which means they are subjected to a flash fire of 2000°F (1093°C) for 20 minutes. Additionally, select 1- and 2-hour fire rated safes carry the UL Classification for fire impact testing. The products are heated to specified temperatures and then dropped 15 feet or 30 feet onto rubble, cooled, inverted and reheated. In order to pass the test, the product must remain closed and the contents must be intact and usable.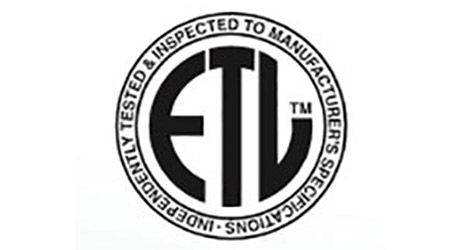 Many of our safes also undergo ETL Semko testing. ETL Semko is an independent testing firm which verifies products are in compliance with the manufacturer's specifications for fire endurance. Look for the ETL logo on your safe's packaging.
Safes can offer different levels of waterproof and water-resistant technology to ensure your valuables are unscathed by sudden flooding in your home.
ETL certified waterproof safes have been tested by being completely submersed for an hour in water that goes up to two inches above the uppermost surface of the safe. The product passes the test only if there no more than .5 grams (8 drops) of water entered the safe.
Many larger business and home office safes are classified as water-resistant. This means products withstood 15 minutes of 1,000 gallons of water spray as well as one hour of standing in 6 inches of water with no damage to products inside the safe.
Depending upon the brand, most safes are subjected to rigorous attempts by professional locksmiths to break into the safe using tools such as chisels, pry bars and variable speed drills for 5 minutes. Check the packaging for your specific safe to see what security tests it has undergone.
Home safes are available in an array of sizes, tailored to fit your valuables. The most common safe sizes range from under 0.6 to over 2 cubic feet.
Small: 0.6 or less (16.9 L or less)
Passports
Paper documents
Cash
Spare keys
Jewelry
Small collectibles
Medium: 0.8 (22.6 L)
Hanging file folders
Paper documents
Binders
Larger collectibles
Large: 1.2 – 2.0 (33.9 – 56.6 L)
Multiple binders
Cash drawers
Hanging file folders
Any size collectibles
Available with extra organizational features.
Extra Large: 2.0 or over (56.6 L)
Everything listed above
Large guns
Available with extra organizational features.
There are many different lock types designed for different levels of security and convenience, including keyed, combination or biometric locks.
Key:
Most standard and basic option
Typically sold with spare key for convenience
Simple – no need to memorize combination
Dial:
3-number, programmable combination
No batteries required
Quick and convenient – no need to find keys
Mechanical Dial:
3- or 4-number factory set combination
Trustworthy and reliable
Looks similar to combination lock on school lockers
Dual Mechanical Dial:
3- or 4-number factory set combination plus a key
Key can act as increased security or serve as another option for opening your safe with the ability to override the numeric combination.
Batteries required
Programmable Keypad:
Digital locking system
Usually 1- to 8-digit passcode
Multiple user options on select models
Batteries required
Programmable Keypad with Key:
3- or 4-number factory set combination plus a key
Key can act as increased security or serve as another option for opening your safe with the ability to override the numeric combination.
Batteries required
Biometric:
Allows access with fingerprint technology
Quick access
Whether it's letter size documents laying flat, hanging standard files, small electronics, jewelry, or digital media items, safes offer a variety of interior storage configurations and features to help you organize your irreplaceable documents and valuables.
In-Lid Organizer: Offers convenient storage for frequently accessed items.
Paper Stabilizer: Keeps papers laying flat and undamaged.
Money Tray: Helps arrange and manage money.
Locking Drawer: Assists in organization while keeping out even those who are allowed access to the rest of the safe.
Key Rack: Keep keys organized and untangled inside the safe.
Adjustable Interior Shelving: Many gun safes offer adjustable interiors to help you conveniently store your firearms.