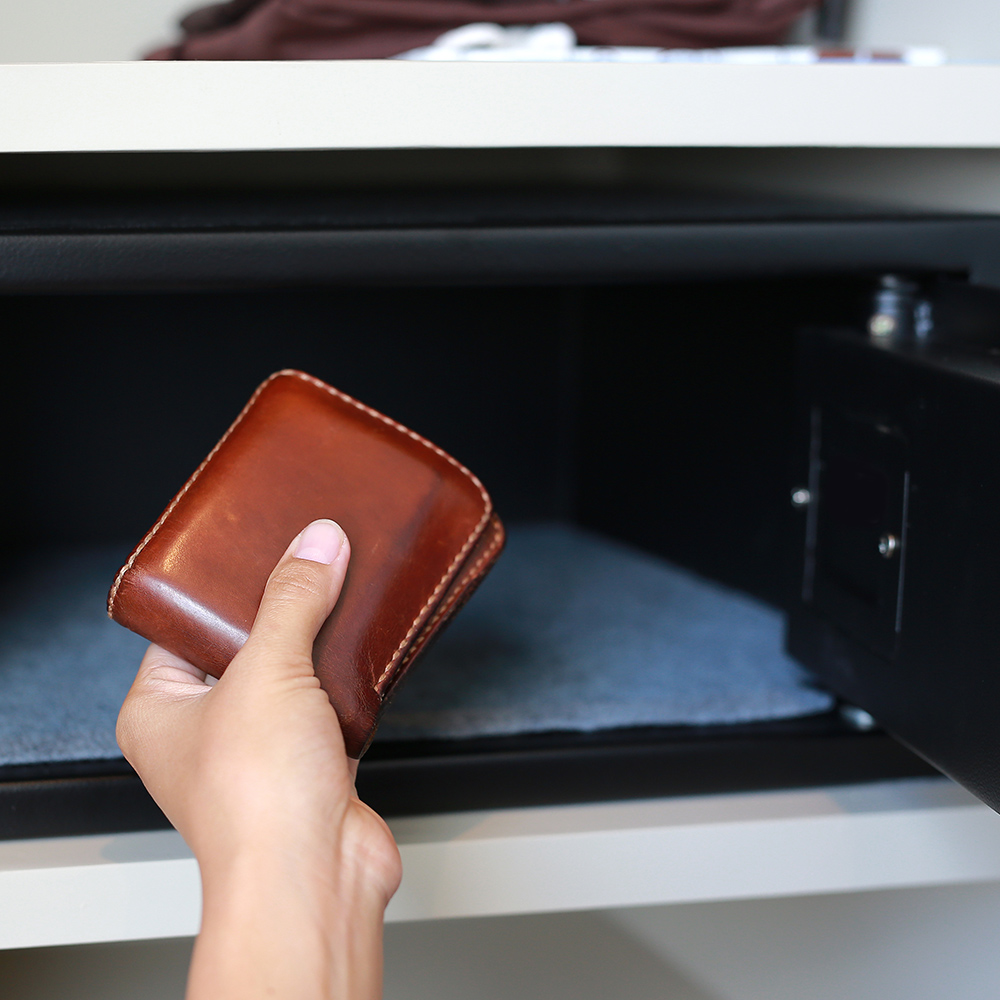 A quality safe is essential to keep your valuables protected from unexpected peril such as fire and floods, and secure from prying eyes. No one ever plans to become the victim of a break-in, flood or fire, but taking steps to protect your valuable property with a home safe gives you peace of mind that your most important items will survive intact. This guide will help you learn about the different types of peril protection, capacity options, lock types and everything in between that you'll need to know in order to choose the best safe for your family.
Start with What You Want to Store
Before you start shopping, make a list of everything that you want to store in a safe. An accurate and complete inventory will help you make various decisions as you shop. An inventory can also serve as a checklist later, so you can fill your new safe quickly and easily.
Many people purchase home safes to protect important documents. Some essential paperwork you may wish to store includes:
Birth and death certificates
Wills, living wills, powers of attorney and other estate-planning documents
Active life insurance policies
Savings bonds
Stock certificates
Tax returns for the last seven years
Medical insurance information and immunization records
Passports
Social security cards
Photocopies of the fronts and backs of your credit cards
Property deeds and car titles
You may also want to store:
CDs or flash drives containing photographs of important occasions
Firearms
Jewelry and other valuables
Cash and coins
A video or photographic inventory of the items in your home that can be used to file an insurance claim in the future
UL-Rated Fire Protection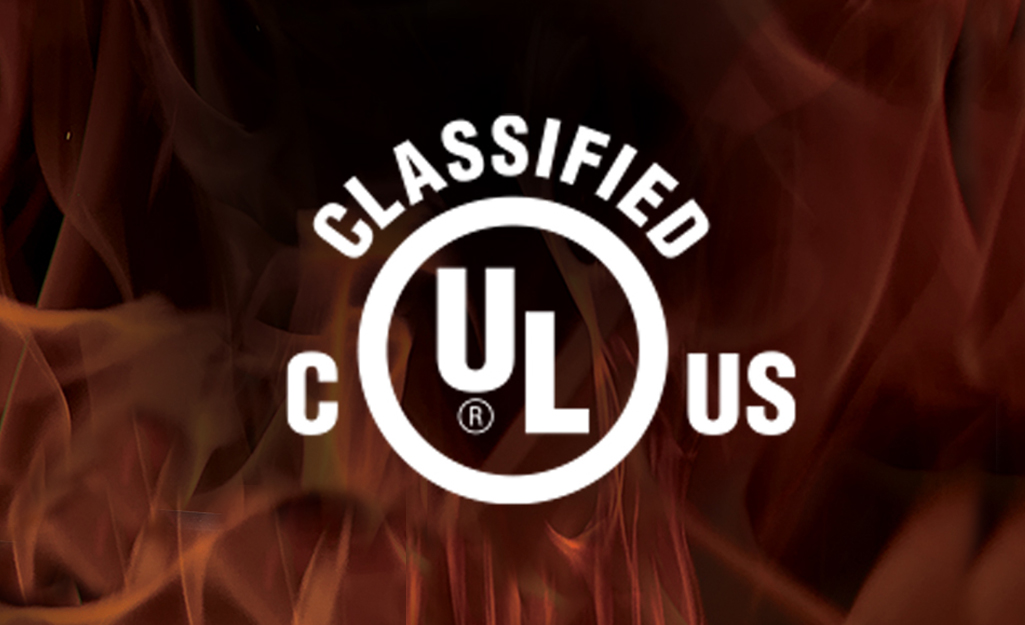 Many safes carry a fireproof rating issued by a third-party certifying body, such as Underwriters Laboratory (UL), one of the most trusted. Underwriters Laboratory (UL) conducts independent tests on many safes. In order to earn a UL classification, the items stored inside must remain undamaged after being subjected to a half hour of fire exposure at 1550 degrees Fahrenheit (843 degrees Celsius), 1 hour at 1700 degrees Fahrenheit (927 degrees Celsius) or 2 hours at 1850 degrees Fahrenheit (1010 degrees Celsius). Look for products with the UL symbol to ensure this level of fire protection. 
Selected UL Classified products are tested for explosion hazards, which means they are subjected to a flash fire of 2000 degrees Fahrenheit (1093 degrees Celsius) for 20 minutes. Additionally, select 1- and 2-hour fire rated safes carry the UL Classification for fire impact testing. The products are heated to specified temperatures and then dropped 15 feet or 30 feet onto rubble, cooled, inverted and reheated. In order to pass the test, the product must remain closed and the contents must be intact and usable.
ETL-Rated Fire Protection
Many safes also undergo ETL Semko testing. ETL Semko is an independent testing firm which verifies products are in compliance with the manufacturer's specifications for fire endurance.
Tip: Safes that carry UL or ETL fire protection carry the symbol of the certifying organization. Look for the symbols as you shop.
Water Protection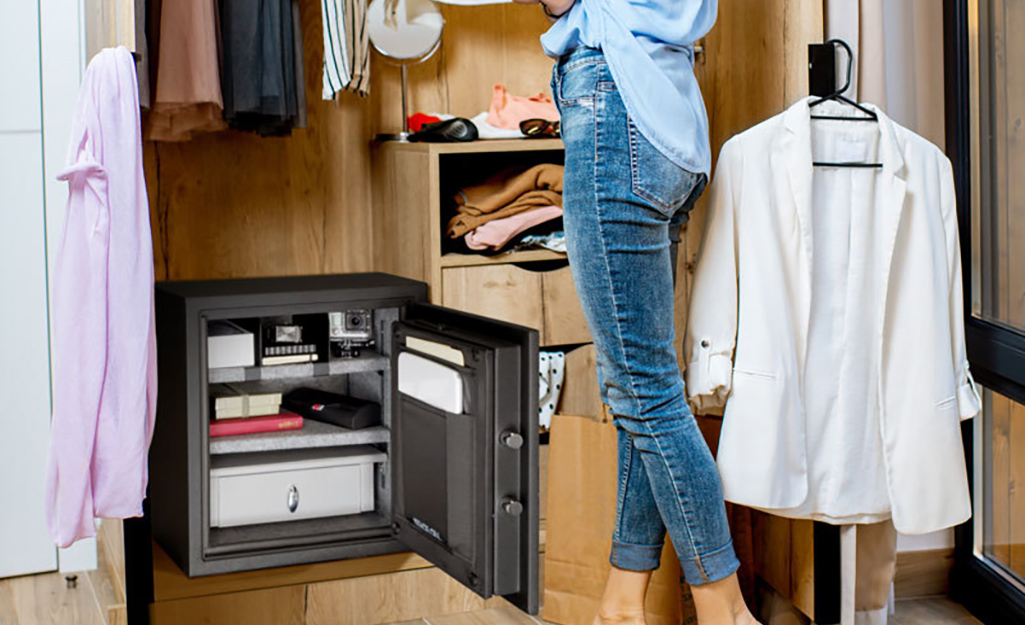 Safes can offer different levels of waterproof and water-resistant technology to ensure your valuables are unscathed by sudden flooding caused by nature or a plumbing problem in your home.
ETL certified waterproof safes have been tested by being completely submersed for an hour in water that goes up to 2 inches above the uppermost surface of the safe. The product passes the test only if there is no more than 1/2 grams (8 drops) of water that has entered the safe. It's also a good idea to make sure your safe is certified by Underwriter's Laboratories (UL) to ensure that it meets safety standards and performs.
Many larger business and home office safes are classified as water-resistant. This means products withstood 15 minutes of 1,000 gallons of water spray as well as one hour of standing in 6 inches of water with no damage to products inside the safe.
Tamper Protection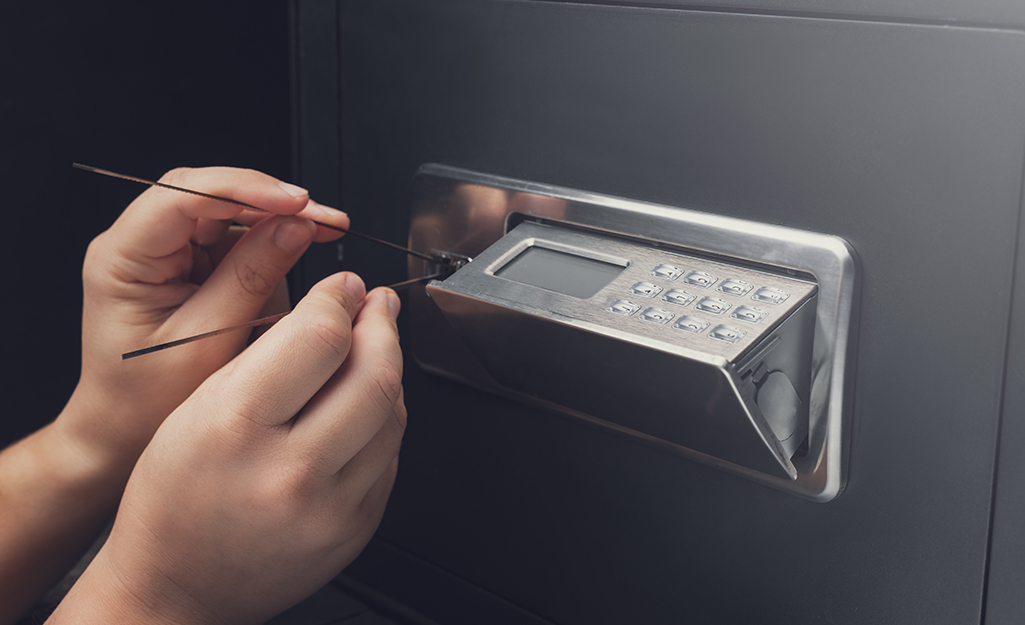 Many safes undergo testing to assess how well they prevent unauthorized entry. Testing methods for impact and tamper protection vary. Often, testing involves professional locksmiths who try to enter a safe using chisels, pry bars and variable speed drills for a short time period. 
A safe's burglar rating is a good measure of a safe's tamper-resistance. This rating was developed with the expertise of insurance company underwriters whose job it is to set the maximum insurable limits of different types of safes. These ratings are only guidelines, but they can help you decide which safe is best for what you want to protect:
B-rated: Recommended for storing $5,000 or less in valuables.
B/C-rated: For up to $10,000 in content value.
RSC: For up to $15,000 in content value.
C-rated: For up to $30,000 in content value.
TL-15: Recommended for storing up to $100,000 in valuables. A TL-15-rated safe will withstand a 15-minute attack with common tools and devices.
Tip: Product packaging will usually disclose what type of anti-theft testing a safe has undergone. Read it carefully as you compare options.
Safe Capacity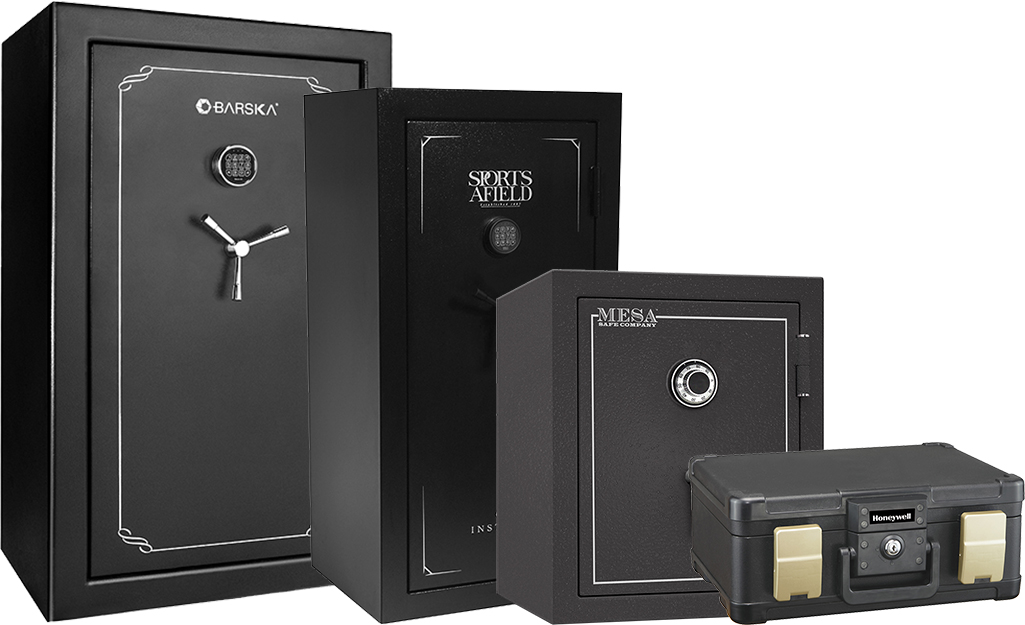 Home safes are available in an array of sizes, tailored to fit your valuables. The most common safe sizes range from under 0.6 to over 2 cubic feet.                         
Small safes have a capacity of 0.6 cu. ft. (16.9 L) or less and are best for small documents, like passports, and valuables like jewelry or coins.
Passports
Paper documents
Cash
Spare keys
Jewelry
Small collectibles
Medium safes have a capacity of 0.6 to 0.8 cu. ft. (16.9 to 22.6 L) and give you room for file folders or a binder.
Hanging file folders
Paper documents
Binders
Larger collectibles
Large safes have a capacity of 1.2 to 2.0 cu. ft. (33.9 to 56.6 L) and can accommodate multiple binders, cash drawers and other bulky items. These safes often have built-in organizational features.
Multiple binders
Cash drawers
Hanging file folders
Any size collectibles
Available with extra organizational features
Extra-large safes have a capacity of 2.0 cu. ft. (56.6 L) or more, making them big enough to hold firearms and oversize items. These safes usually offer built-in organizational systems.
Everything listed above
Large guns
Available with extra organizational features
Lock Types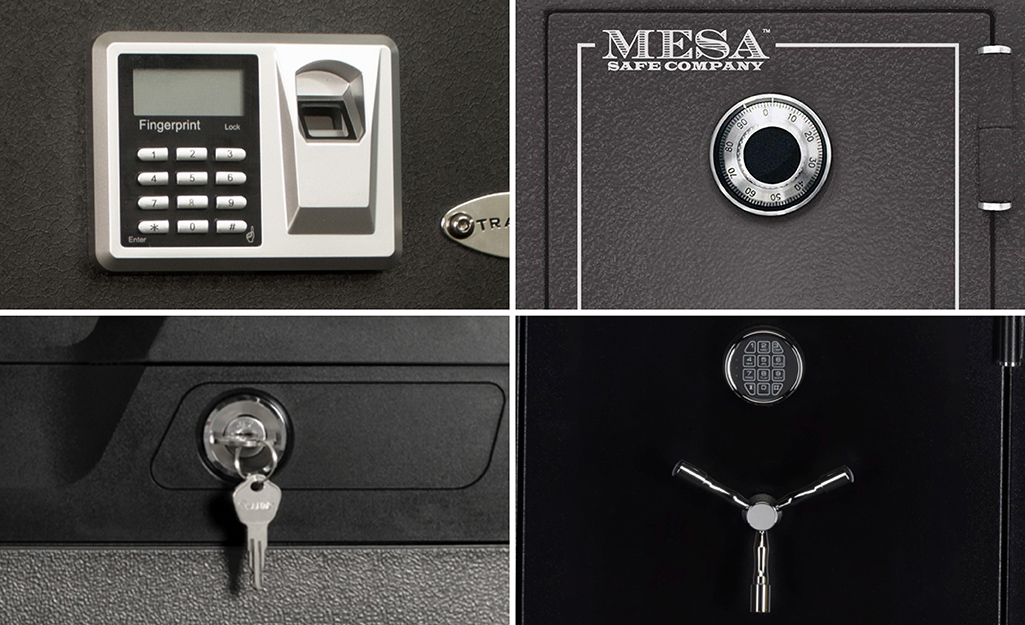 There are many different lock types designed for different levels of security and convenience, including keyed, combination or biometric locks. A safe's lock type determines how easily you can access your stored items and how safe your property is from theft. 
Key:
Most standard and basic option
Typically sold with spare key for convenience
Simple – no need to memorize combination
Least expensive
Dial:
3-number, programmable combination
No batteries required
Quick and convenient – no need to find keys
Mechanical Dial:
3- or 4-number factory set combination
Trustworthy and reliable
Looks similar to combination lock on school lockers
Dual Mechanical Dial:
3- or 4-number factory set combination plus a key
Key can act as increased security or serve as another option for opening your safe with the ability to override the numeric combination.
Batteries required
Programmable Keypad:
Digital locking system
Usually 1- to 8-digit passcode
Multiple user options on select models
Batteries required
Programmable Keypad with Key:
3- or 4-number factory set combination plus a key
Key can act as increased security or serve as another option for opening your safe with the ability to override the numeric combination.
Batteries required
Allows access with fingerprint technology
Quick access
Tip: Most battery-powered locks require a fresh set of batteries every six months to a year. Set a reminder on your calendar to replace them regularly, and keep a spare set of batteries stored close to your safe in the event of an emergency.
Organization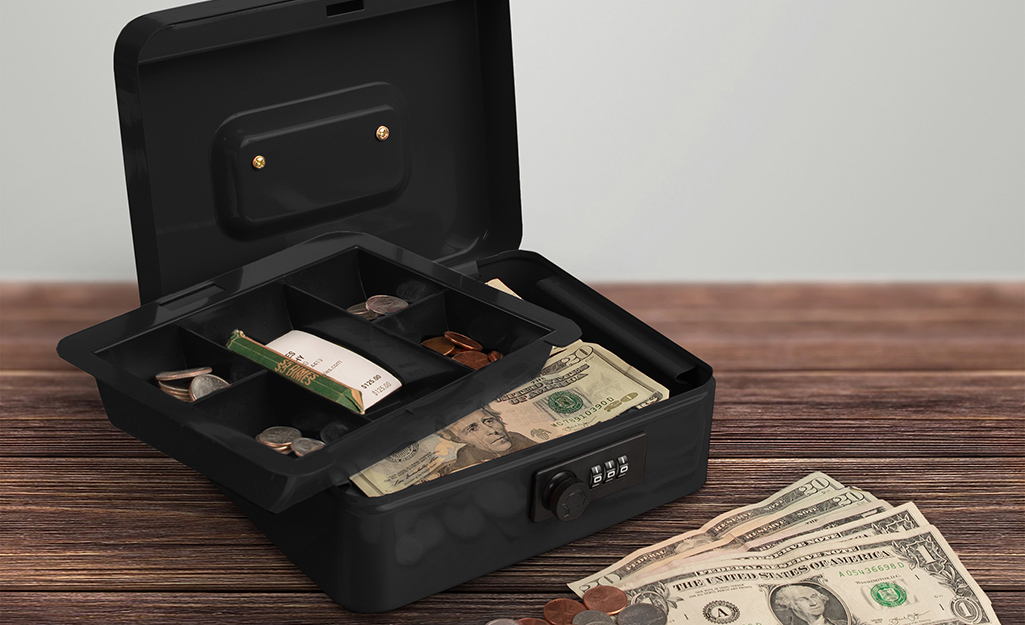 Whether it's letter size documents laying flat, hanging standard files, small electronics, jewelry or digital media items, safes offer a variety of interior storage configurations and features to help you organize your irreplaceable documents and valuables.
In-Lid Organizer: Offers convenient storage for frequently accessed items.
Paper Stabilizer: Keeps papers laying flat and undamaged.
Money Tray: Helps arrange and manage money.
Locking Drawer: Assists in organization while keeping out even those who are allowed access to the rest of the safe.
Key Rack: Keep keys organized and untangled inside the safe.
Adjustable Interior Shelving: Many gun safes offer adjustable interiors to help you conveniently store your firearms.
Freestanding vs. Built-In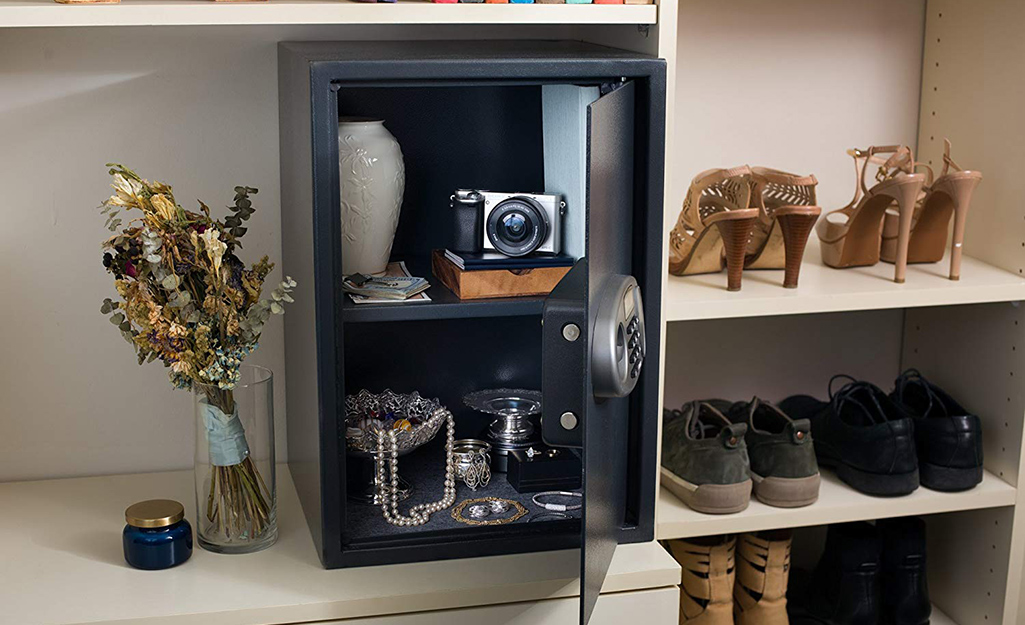 Two general types of safes are available:
Freestanding safes can go anywhere in your home. Smaller ones are usually lightweight and transportable. The downside to freestanding safes is that a thief could potentially steal it during a burglary.
Built-in safes are securely mounted on the floor or wall. You may need to make modifications to your home to install one.
Purpose-Specific Protection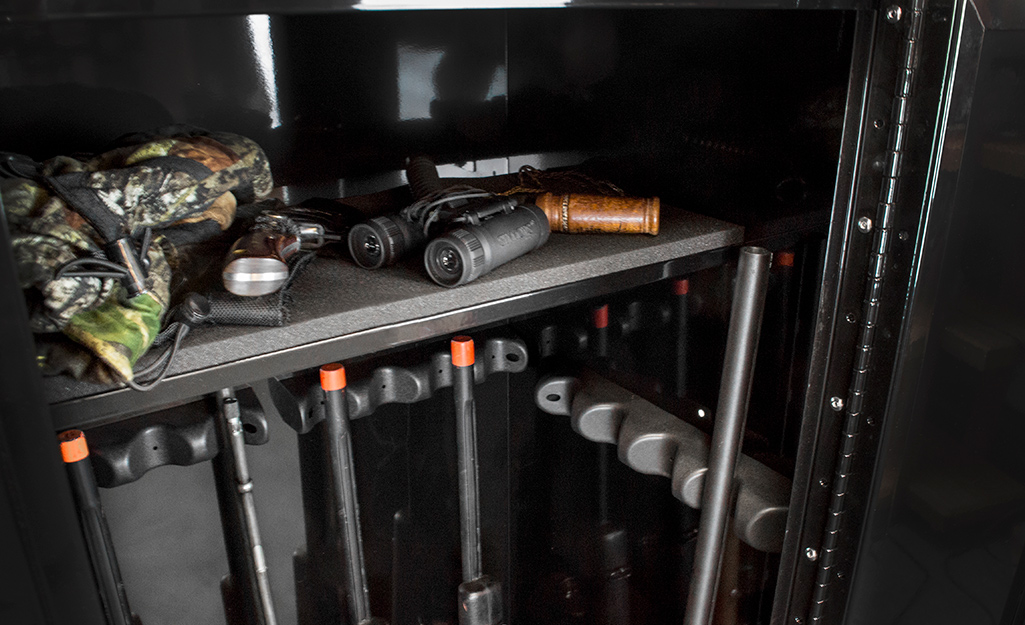 Depending on the purpose of your safe, you may benefit from specialty designs, such as:
Drop safes: These make it possible for someone without a key or combination to add items, but only those with a key or combination can remove them. Although these safes are typically for commercial use, they can allow you to quickly put back items like a passport or social security card.
Gun safes: These specially designed safes allow you to store firearms securely and to retrieve them quickly in the event of an emergency.
Diversion safes: These resemble everyday items like a book or decorative accent, so you can keep items hidden in plain sight
Cash boxes: These safes have interior dividers for separating denominations of coins and bills. You may want one for a home garage sale or to secure proceeds from a home-based business.
Whether you need to secure a firearm or prevent the loss of difficult-to-replace documents, a home safe can help. A variety of types and sizes are available, so the right one to fully protect your property is just a few clicks away. Shop the best safes for home security online, or use The Home Depot Mobile App to locate products and check inventory. We'll take you to the exact aisle and bay.
Explore More on homedepot.com