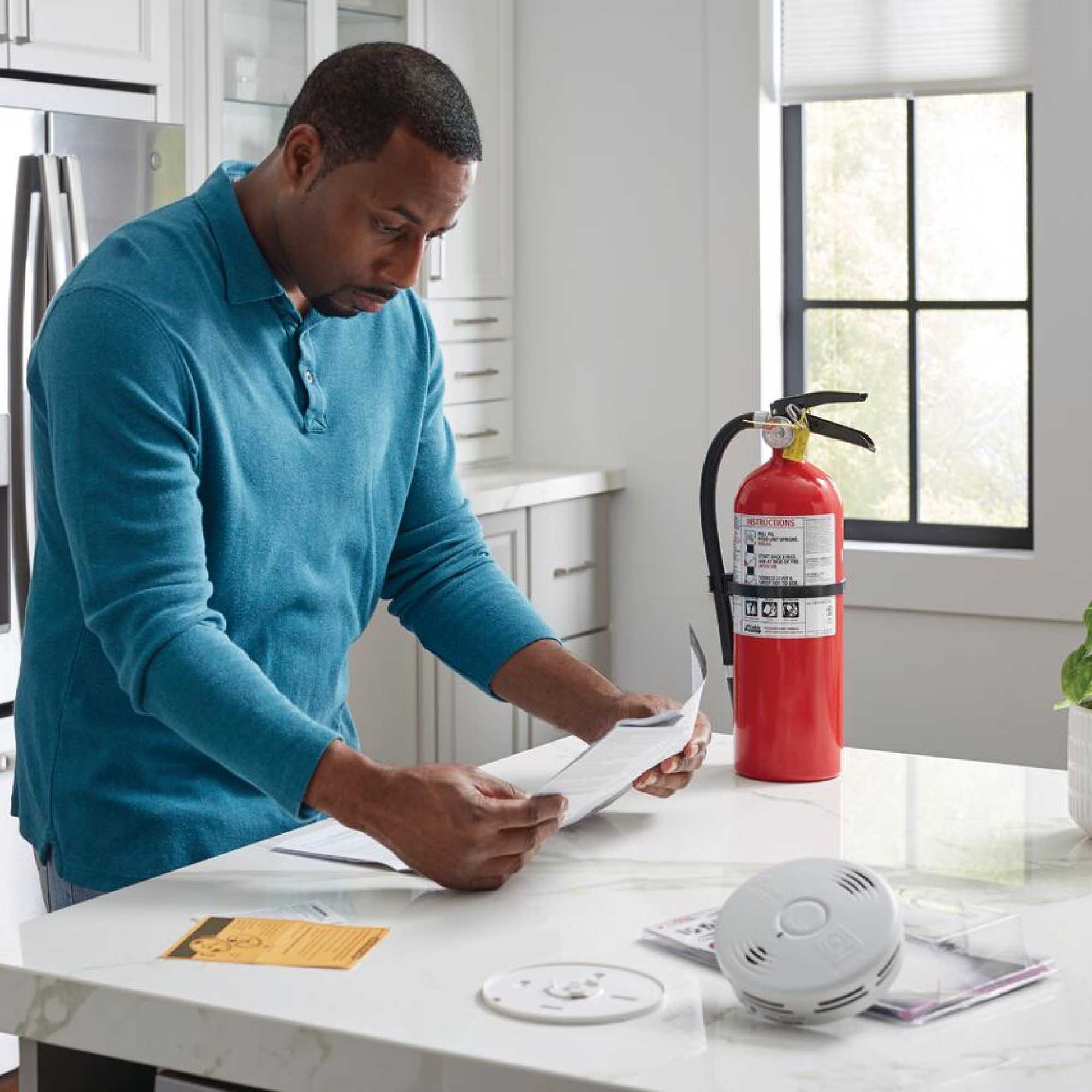 Fire extinguishers are required in most commercial, industrial and residential buildings. The only buildings where fire extinguishers are not mandated are family homes. Condos, care facilities, dorms and apartment complexes are required to follow the National Fire Protection Association (NFPA) and local fire department standards.
Check your state and local codes, as well as the NFPA guidelines when you create a fire safety plan for your property.  This guide reviews the safety tips and guidelines from the NFPA.
Tips for Making a Fire Safety Plan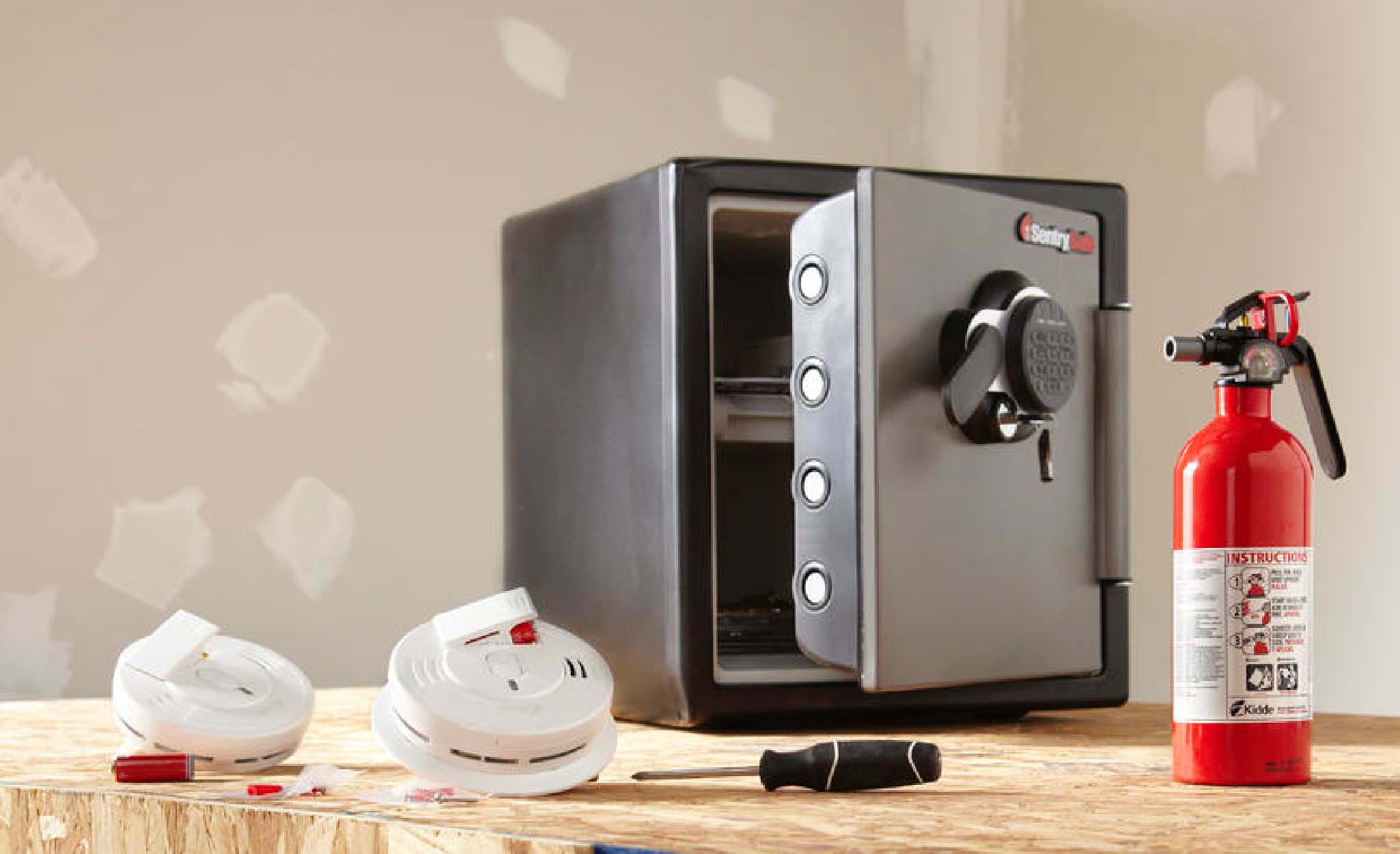 Protect your customers and residents. Use the safety tips and equipment recommended by the NFPA. 
Install smoke detectors on every level of a home or building. Residential buildings should have a smoke alarm on every floor and in every unit. Smoke alarms can be key to saving lives and property from a fire.
Provide a multipurpose fire extinguisher in every unit. Class A, B and C fires are the three common classes of residential fires. All buildings require Class A extinguishers, but a multipurpose extinguisher can protect from all three classes of fire. 
Conduct annual inspections. Fire extinguishers should be inspected annually by a certified professional to ensure everything is in working order. 
In the event of a fire, every resident should evacuate.
Pro Tip: The Occupational Safety and Health Administration (OSHA) recommends using a portable extinguisher only if the fire is confined to a small area.
Portable Fire Extinguisher Codes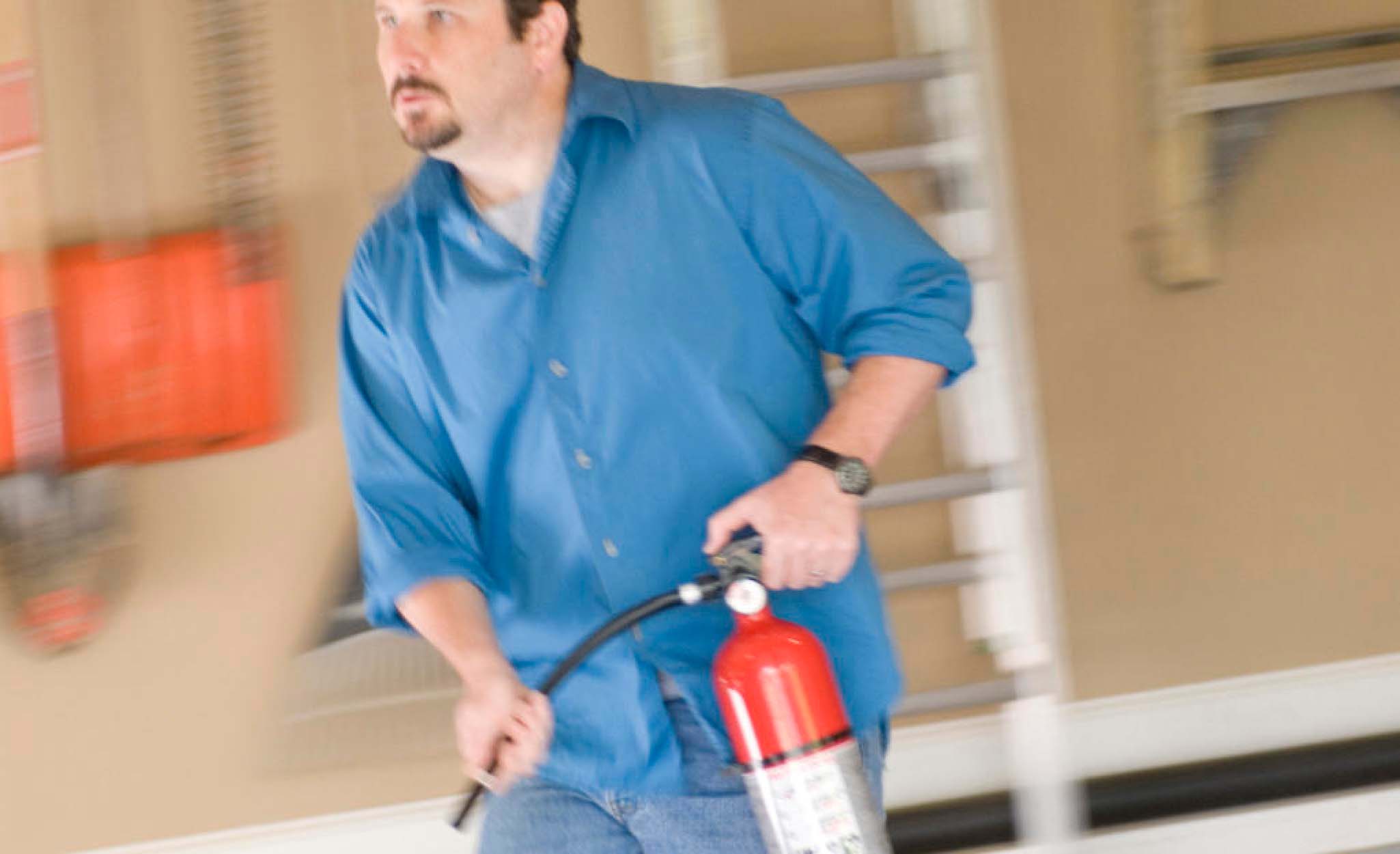 Portable extinguishers should be a part of every fire safety plan. The NFPA offers these recommendations:
Use portable fire extinguishers that are no more than two years old, unless certified by an expert. Replace older, uncertified extinguishers.
Check fire extinguishers for instructions and meter readings.
Ensure the nozzle does not have any external damage. 
Install a smoke detector and a carbon monoxide (CO) detector in every unit. Test safety detectors periodically to verify the battery level, charge and maintenance date.
Fire extinguishers must be charged, operational and in their designated place when not in use. Safety managers of businesses and commercial buildings must do monthly visual inspections. Documentation is only required for annual inspections of portable fire extinguishers on a property. Extinguishers that satisfy annual maintenance inspections receive a date tag marking them valid for one year. 
Pro Tip: Minimize disruption to your residents by alerting them to inspections in advance. Ask that they leave their fire extinguishers outside their unit for inspection. Make alternate fire protection equipment available during inspections. 
Placement of Fire Extinguishers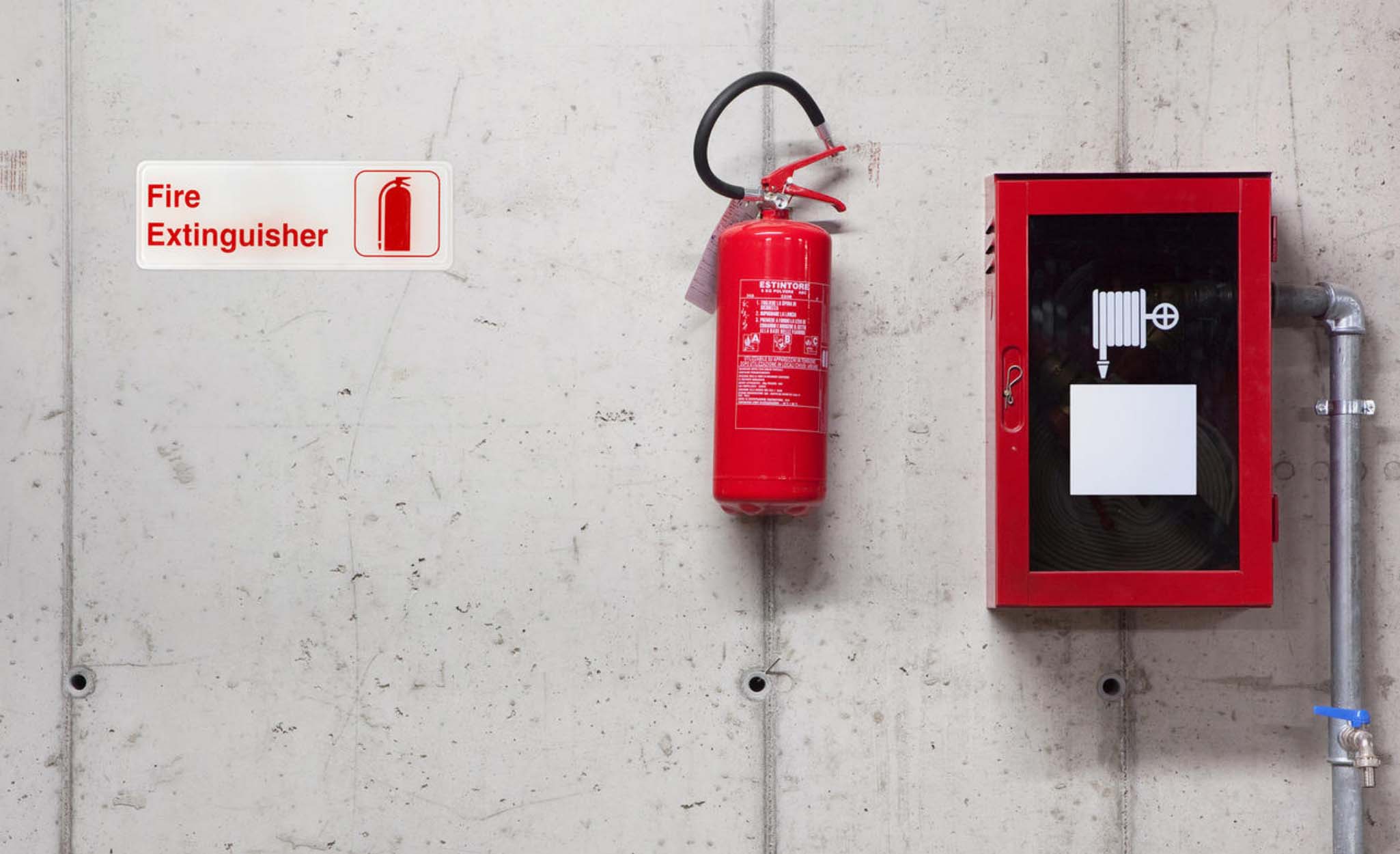 Where should fire extinguishers be located? Place a fire extinguisher on every level of a building. To minimize response times, extinguishers should be accessible and visible where fires are most likely to start, such as kitchens and bedrooms.  
To the NFPA, "accessible" means easily located in the occurrence of a fire, usually in the normal path of travel. "Visible" means that the fire extinguisher must be unobstructed, or marked by signs, lights or arrows when visible obstructions are unavoidable.
Portable fire extinguishers are required to be accessible and visible in: 
Healthcare facilities
Hotels
Apartments 
Dormitories
Day care centers
Businesses
Educational facilities
Storage facilities
Detention & correction centers
Residential board & care facilities
Industrial & manufacturing properties
Hazards and Classes of Fire Extinguishers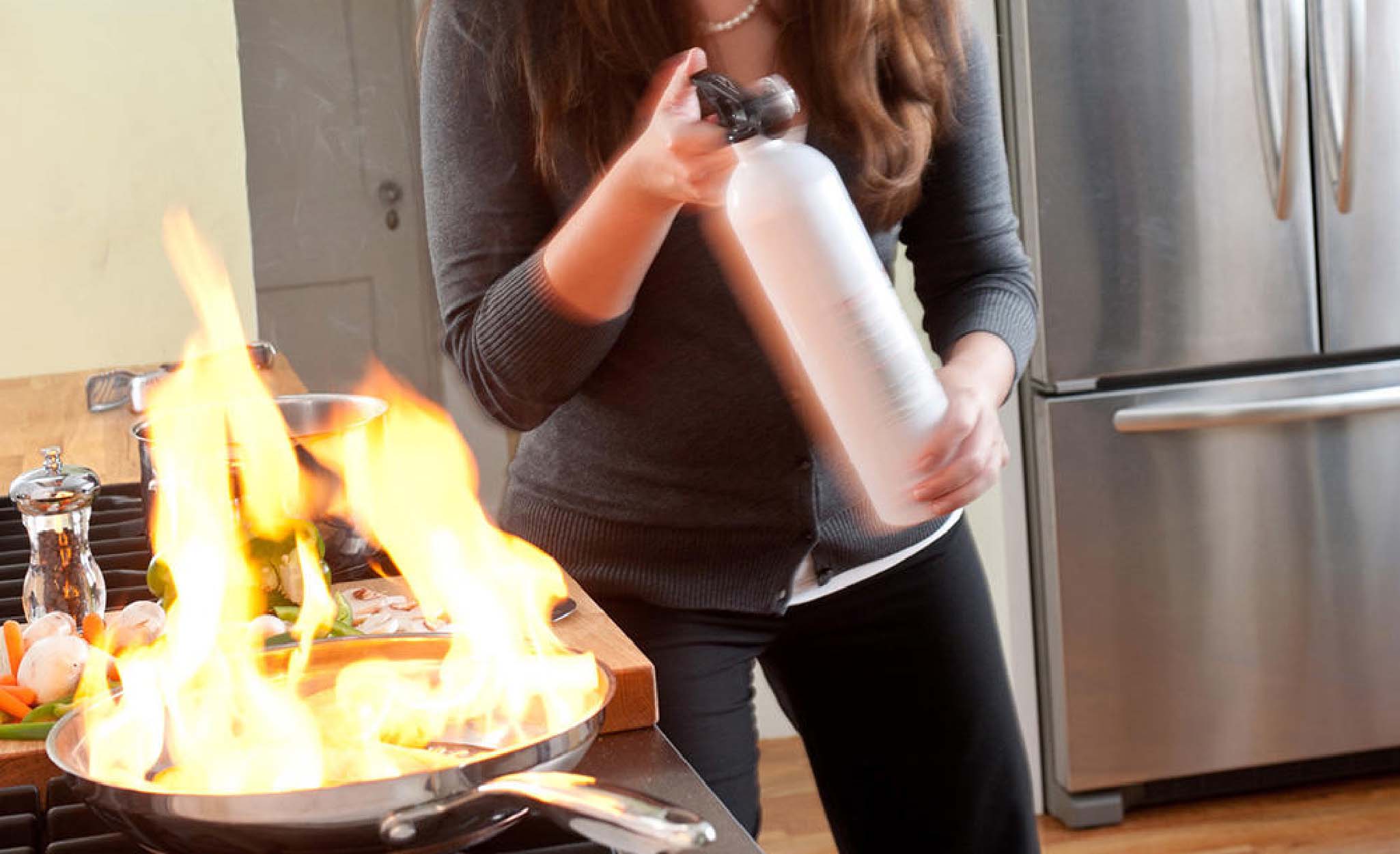 Determine your property's potential fire hazards to determine the class of fire extinguisher you need and where to place them. Each unit should have an extinguisher, but there may be other places on the property where one is necessary such as an administrative office, common laundry area or near electrical equipment.
Travel distance is the distance an employee must walk to reach the fire extinguisher. It is measured down the center of the natural walking path, including curves around corners, walls and doors. Follow these rules for the different hazards and classes of fire extinguisher.
Class A—Ordinary combustibles: Travel distance to extinguisher must be 75 feet or less. Check your hazard level in Table 6.2.1.1 in NFPA 10.
Class B—Flammable liquids: Travel distance to extinguisher must be 50 feet or less. Check your hazard level in Table 6.3.1.1 in NFPA 10.
Class C—Electrical equipment: Rating put on Class A or B fire extinguishers that do not conduct electricity. Use the appropriate travel distance.
Class D—Combustible metal: Travel distance to extinguisher must be 75 feet or less. 
Class K—Combustible cooking oils & fats: Travel distance to extinguisher must be 50 feet or less.
Where Should I Mount a Portable Fire Extinguisher?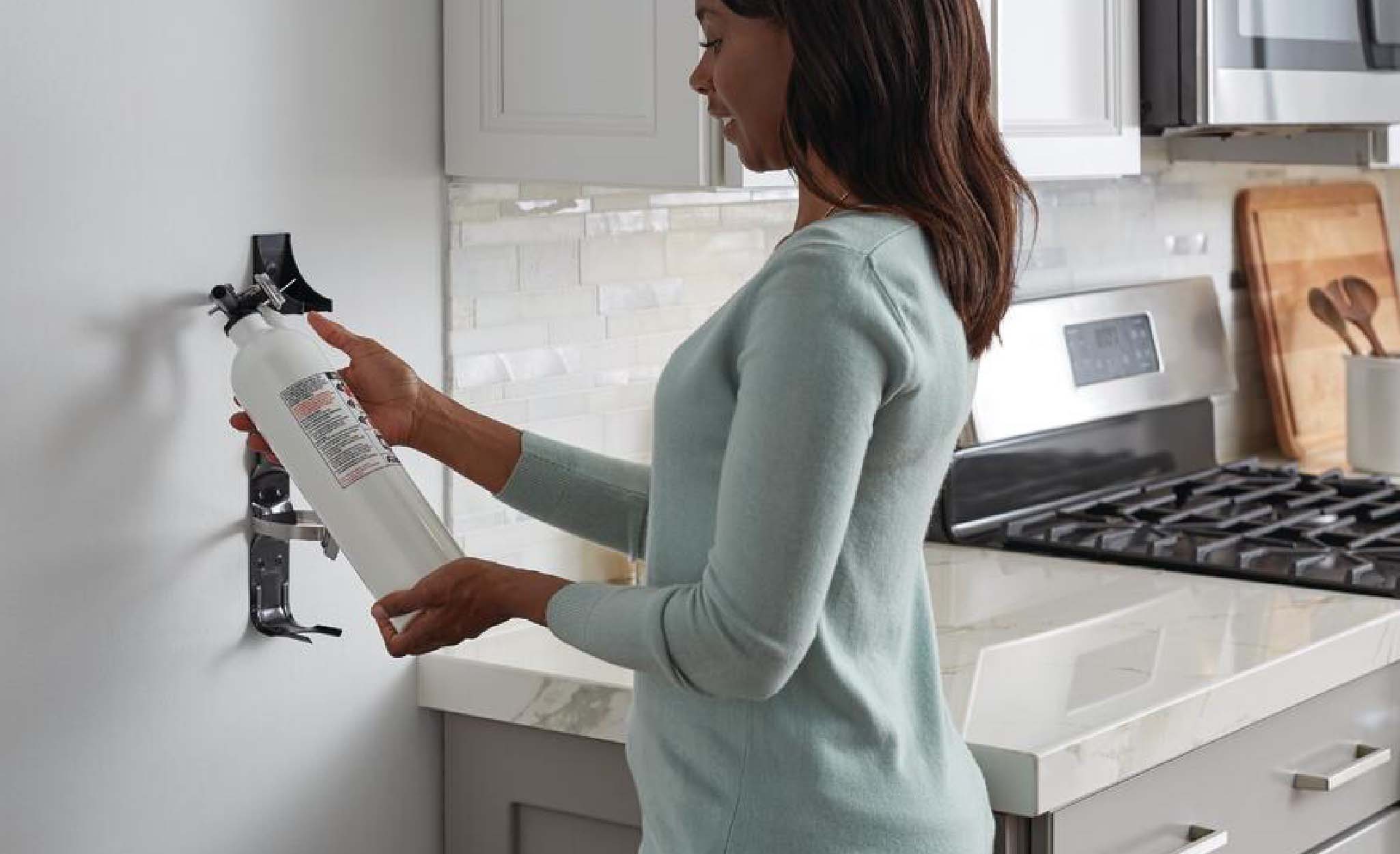 Fire extinguisher mounting requirements include extinguishers in cabinets but not wheeled models. Portable fire extinguishers have different mounting requirements based on whether they weigh more or less than 40 lbs.
For all mounted fire extinguishers, the bottom of the extinguisher must be at least 4 inches off the ground.
If the extinguisher weighs more than 40 lbs., the top of the extinguisher must be no more than 3.5 feet off the ground
If the extinguisher weighs less than 40 lbs., the top of the extinguisher must be no more than 5 feet off the ground
More Tools. More Products. More Perks.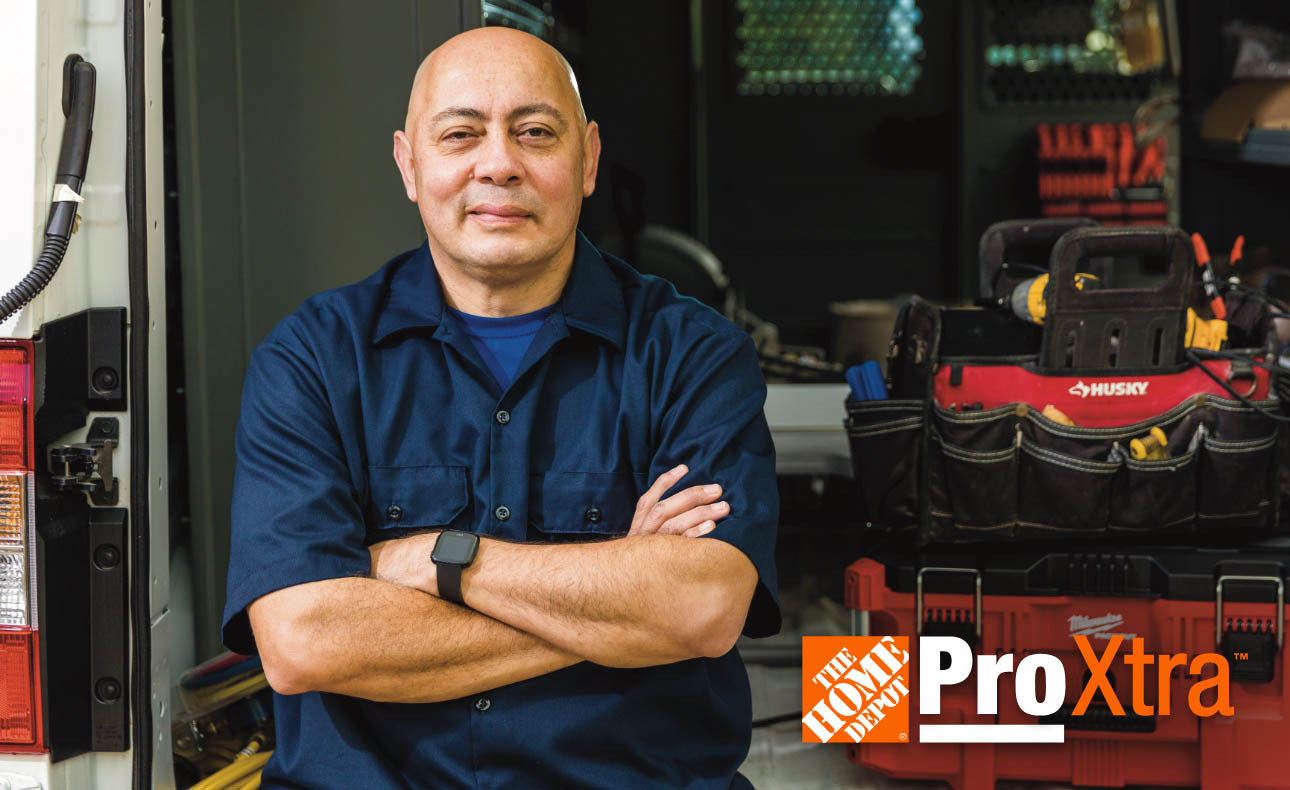 Be more competitive and boost your bottom line with Pro Xtra, The Home Depot's loyalty program built for Pros. Sign up today to access the enhanced Pro Online Experience, built with the online business tools and time-saving features Pros need. 
Following NFPA Fire Extinguisher codes can ensure you have the correct class and placement of fire extinguishers to help keep residents and employees safe during a fire emergency. In addition, other fire protection systems include automatic sprinklers, standpipes, hydrants and alarms. Ensure these systems are tested every month.
Create a quote before purchasing fire safety equipment using a free Pro Xtra account. Use quotes to review your purchasing needs and lock in pricing. 
The information provided in this guide does not, and is not intended to, constitute legal advice; instead, all content is for informational purposes only. This guide does not create an attorney-client relationship between the reader and The Home Depot. You should consult your attorney to obtain advice with respect to any legal issue or problem.
Explore More on homedepot.com