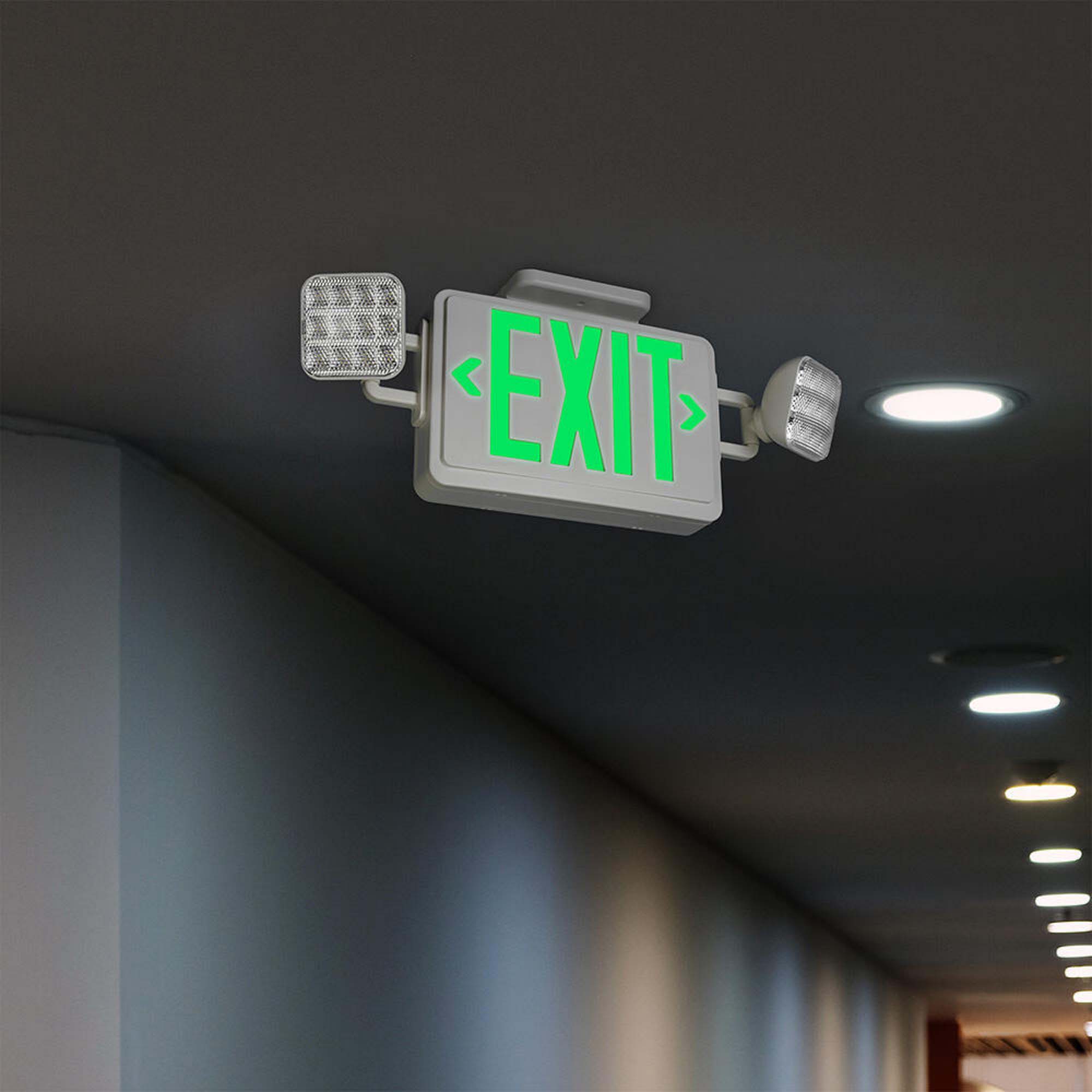 Emergency lighting requirements can protect a building's personnel, residents or guests during a power outage or fire. Commercial buildings must conform to exit sign and lighting standards from OSHA, the International Building Code (IBC) and the National Fire Protection Association. Learn exit sign requirements for placement, power sources and inspection scheduling as well as the penalties for non-compliance.
Pro Tip: The NFPA Life Safety Code for commercial buildings is updated every three years, so make sure your building stays compliant.
Where Is Emergency Lighting Required?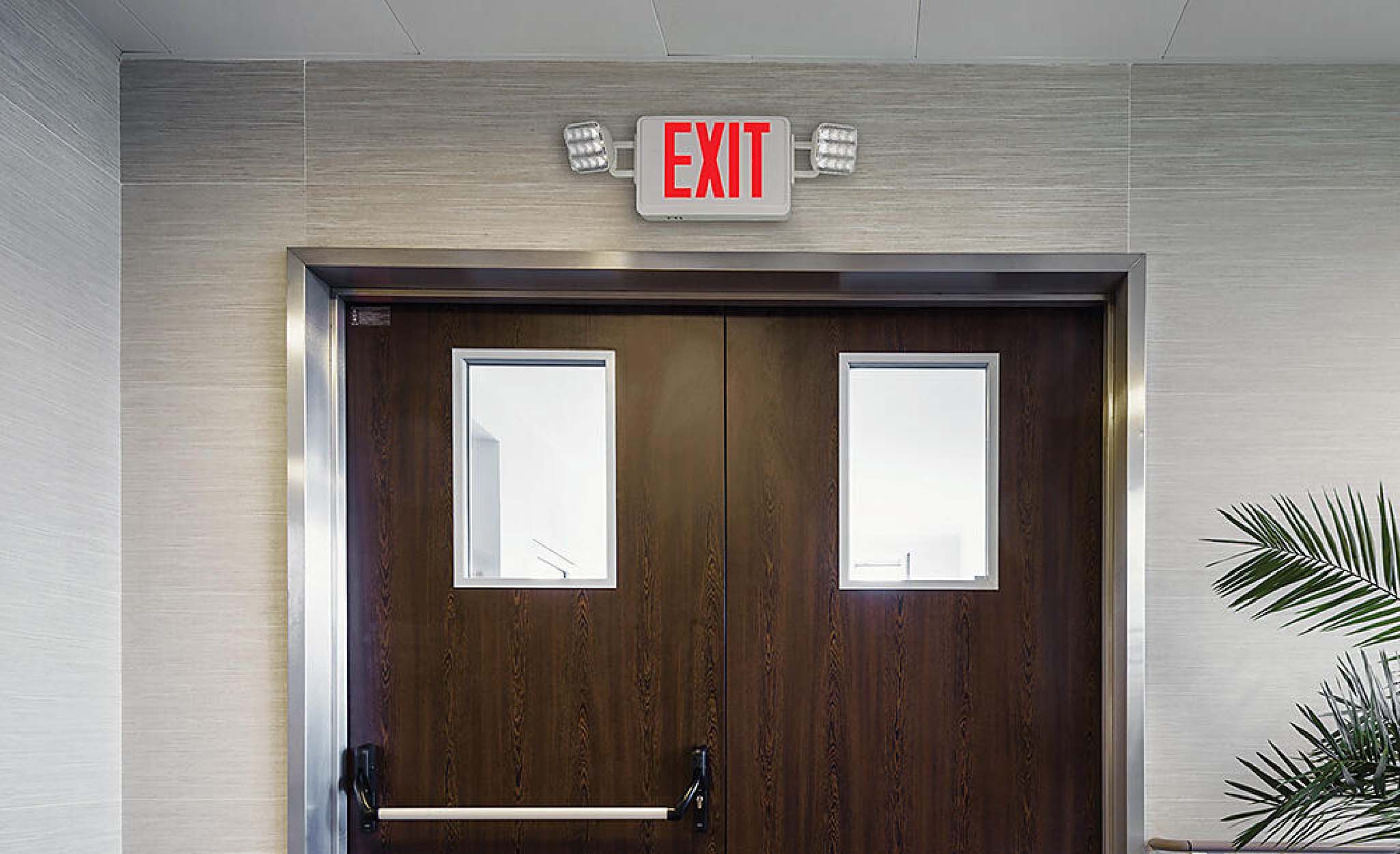 Emergency and exit light requirements mandate active lights on exit routes and in essential equipment storage rooms. They must be illuminated to at least 54 lux and exit lights are often required to be red. In the case of a power outage or other emergency, lights must be hardwired and have a backup power system. Consult your community fire marshal for local emergency lighting standards. 
Structures require emergency exit lighting at any location necessary to guide people to safety as quickly and safely as possible. 
According to the IBC, non-residential buildings must have active lighting for exit routes, also known as egress lighting, whenever the building is occupied. A building's exit routes consist of the following:
Exit accesses, such as the corridors, escalators or ramps that people take to a fire-resistance rated stairway
Protected travel to the exit discharge, such as a stairway leading out of the building
Exit discharges that lead directly outside or to a refuge area with outdoor access, such as the door at the bottom of the stairway
In addition, the IBC requires emergency lighting in some rooms not used for egress, such as spaces that contain generators, fire pumps and electrical systems.
According to the NFPA, some structures can be exempt from the emergency lighting requirements, including:
Structures not routinely occupied by people
Towers designed for use by fewer than three people at once that include an escape ladder
Buildings only occupied in daylight hours that have adequate natural light to illuminate safe exit pathways
What Are the Legal Requirements for Emergency Lighting?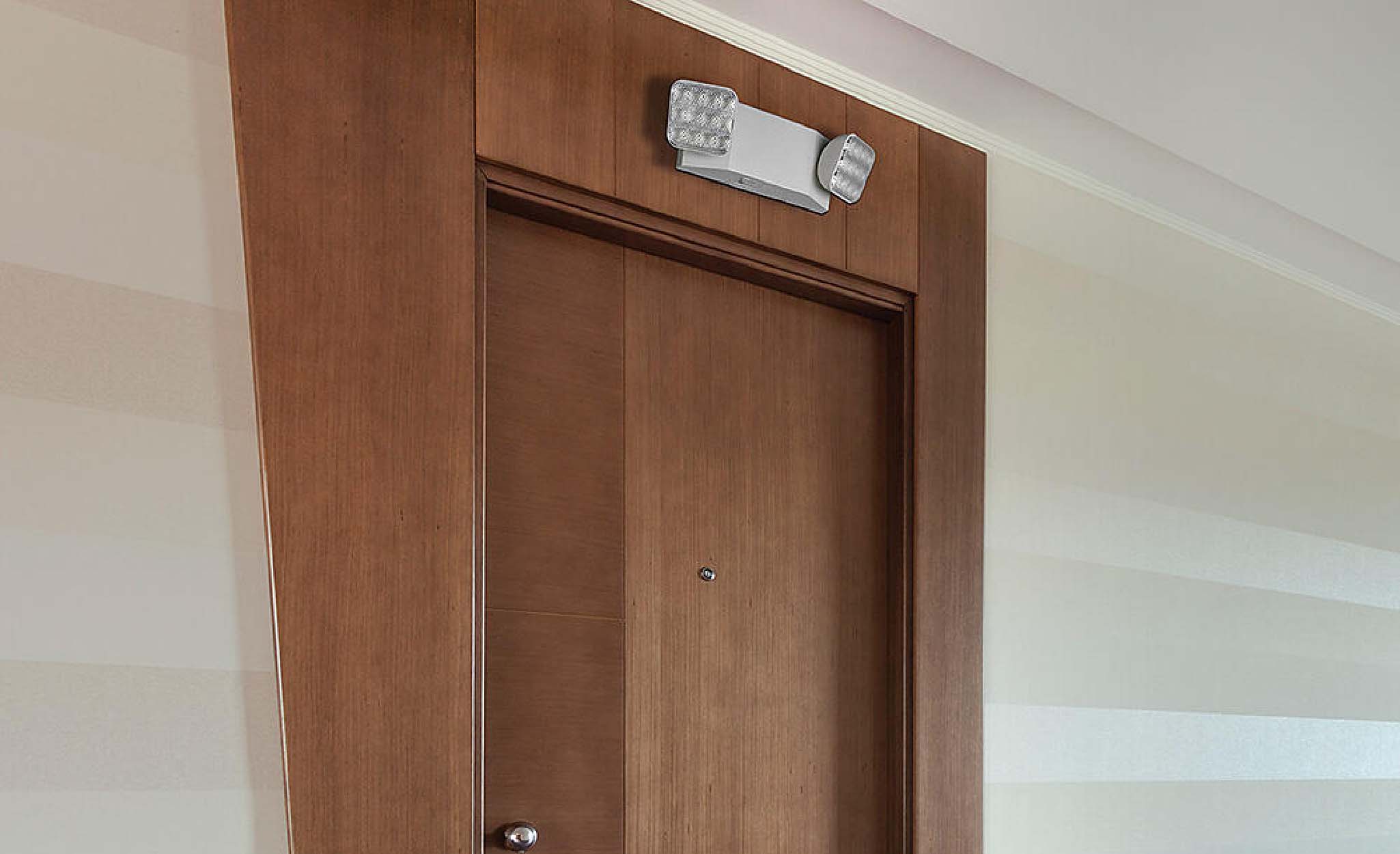 OSHA requires adequate and reliable illumination for all exit routes of buildings or structures. OSHA exit sign requirements include:
Escape routes must have the word "Exit" in plainly legible letters at least six inches high and 3/4 inches wide.
Exit signs must be illuminated to at least 54 lux (5.01 foot-candles) and be distinctive in color. Some local building codes require the lettering to be red.
Exit route doors must be free of decorations or signs that obscure visibility.
Doorways or passages along an escape route that could be mistaken for an exit must be marked "Not an Exit" or have signage, such as "Closet."
OSHA requires that emergency lighting allows an employee with normal vision to be able to see along the exit route. Emergency lighting must emit at least 1.07 lux (0.1 foot-candles) of light along the emergency exit path at floor level.
Commercial buildings with OSHA violations or failures to adhere to NFPA standards can be subject to financial penalties. A willful code violation that results in the death of a worker can incur penalties up to $250,000. Other code violations can incur smaller penalties.
Does Emergency Lighting Need to be Hardwired?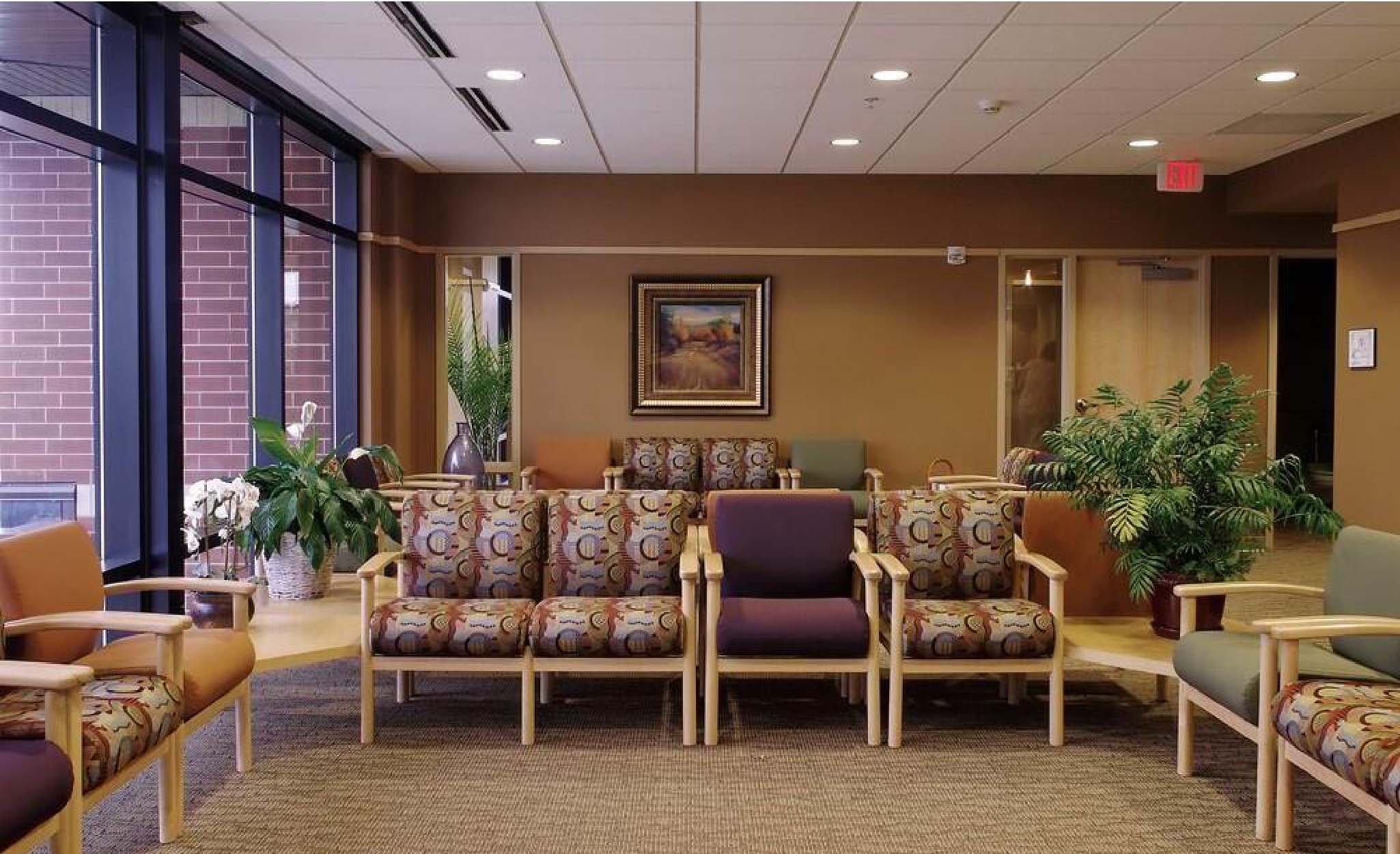 Emergency lighting and signage must be bright enough to be visible in case of power outage or smoke. If the electricity goes out, emergency lights must operate for a minimum of 90 minutes, according to the NFPA. In addition, the electrical supply must provide power within 10 seconds of the loss of normal power.
Egress lighting must be "hardwired," or served by the building's primary electrical supply. In addition, there must be a backup. Options for the emergency system include:
On-site generators
Battery-operated systems
Internal battery backups for individual lights and signs
Internally illuminated exit signs, such as ones using photoluminescence, can be alternates to signs that rely on batteries.
Emergency lighting systems must be designed so that the failure of any individual lighting element, such as a burned-out bulb, will not leave any space requiring emergency illumination in total darkness.
When Should Emergency Lighting Be Inspected?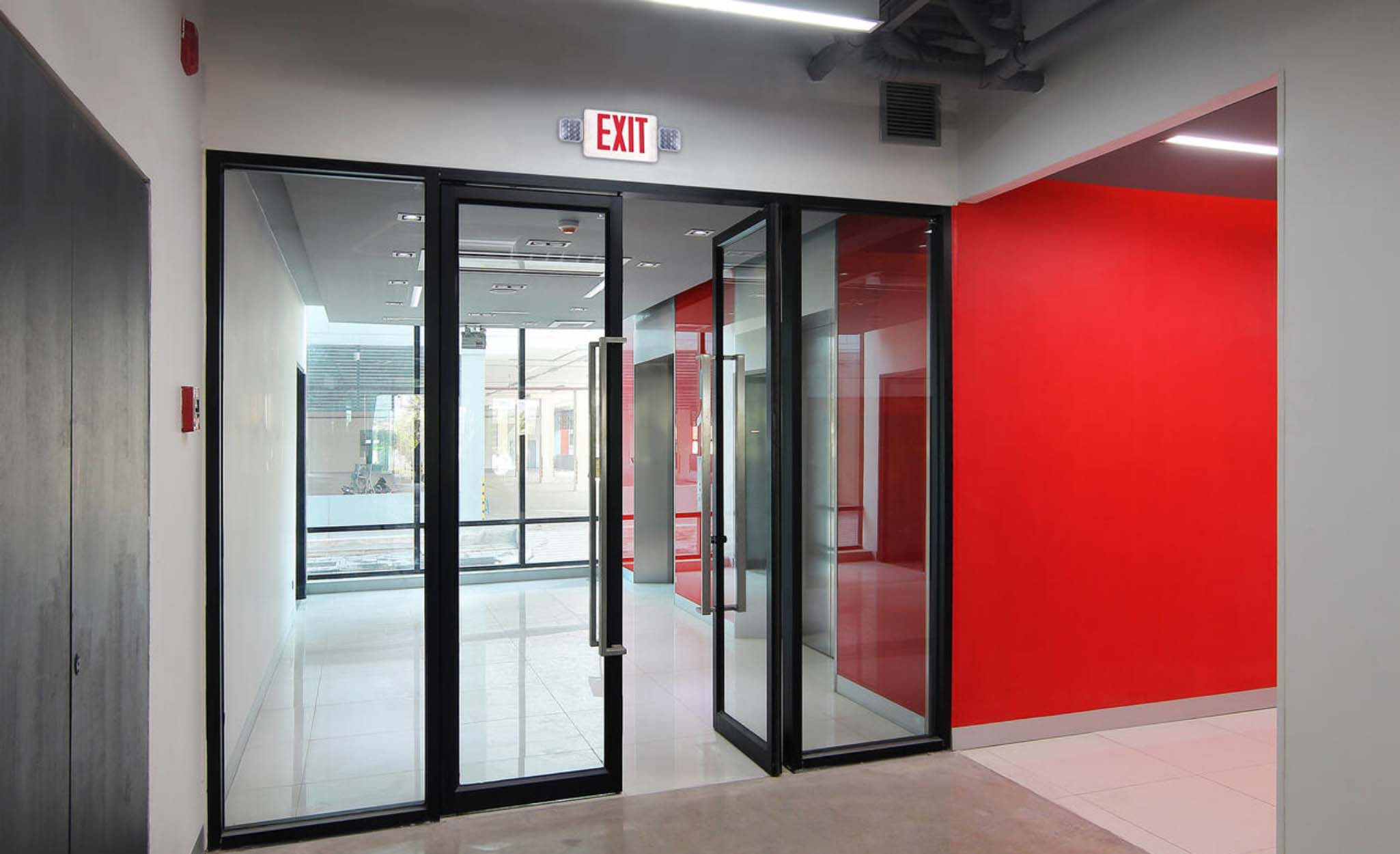 Emergency lighting should have frequent and thorough inspections to ensure the lights and signage will not fail when needed. According to NFPA, the emergency listing system should have a combination of monthly and annual tests. 
The three types of testing options are:
Manual testing with written records
Automatic testing with computer-based self-testing lighting system
Automatic testing with self-diagnostic battery-operated lighting equipment
The monthly inspections should include the following:
Ensure lighting is installed according to code
Inspect equipment for physical damage
Conduct 30-second push test
Check illuminated lamps and ensure they are aimed in correct direction
Maintain monthly inspection log
The yearly inspections should include the following: 
Complete examination of unit
Complete 90-minute test of battery and lighting system
Check battery condition, voltage and manufacturer date
Check AC/DC lamps or bulbs for damage and proper operation
Ensure charging circuit is functioning properly
Apply emergency lighting test label to each light after test completion
Pro Tip: Some defective batteries will have enough charge to light a bulb for several seconds but quickly lose power. A 30-second test provides a more accurate assessment.
More Tools. More Products. More Perks.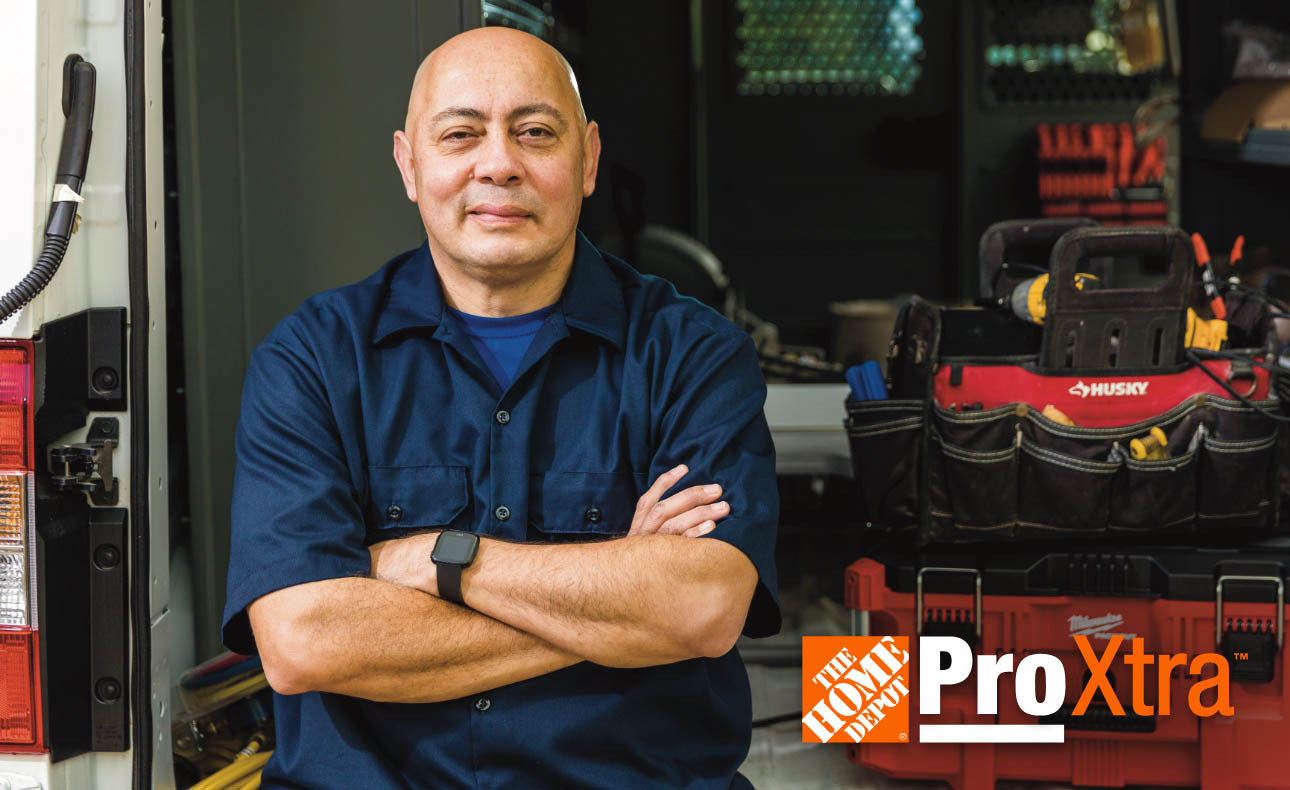 Be more competitive and boost your bottom line with Pro Xtra, The Home Depot's loyalty program built for Pros. Sign up today to access the enhanced Pro Online Experience, built with the online business tools and time-saving features Pros need. 
Learning the requirements for emergency exit signs and lighting can create a safer place to live and work. Ensure compliance with the OSHA, IIBC and NFPA standards so workers or residents can find escape routes during a fire, power outage or other emergency.
Create a quote before purchasing emergency lights or signage using a free Pro Xtra account. Use quotes to review your purchasing needs and lock in pricing. 
International Building Code, "1008 - Means of egress illumination".
National Fire Prevention Association, "101 - Life Safety Code".
Occupational Safety and Health Administration, "1910.36 – Design and construction requirements for Exit Routes".
Occupational Safety and Health Administration, "1910.37 – ~~"~~Maintenance, safeguards, and operational features for exit routes".
Explore More on homedepot.com