In addition to keeping your yard looking lush and green, lawn fertilizer can strengthen your lawn so it is more resistant to weeds and diseases. Feeding your lawn every six to eight weeks will keep it well-supplied with nutrients. This guide discusses the three main types of fertilizer so that you can confidently choose the best lawn fertilizer for your yard.
When to Feed Your Lawn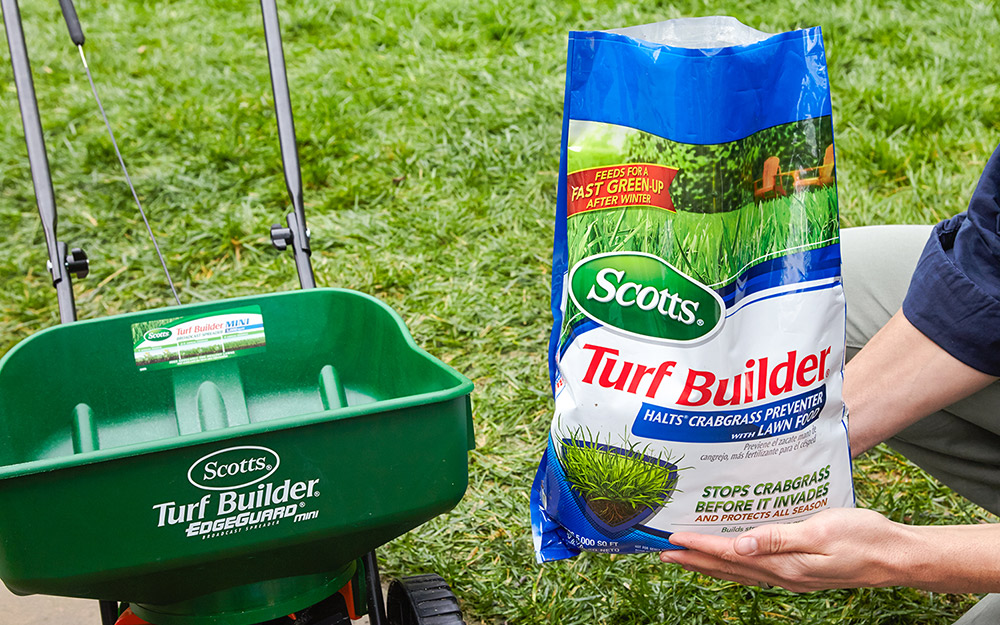 With cool nights, ample rainfall and morning dew, fall is the ideal time to feed your lawn. An early fall feeding gives the lawn the nutrients it needs to grow and recover from the damage of the hot summer months. A late fall feeding prepares the grass for the winter months, strengthens roots and enables the grass to store more nitrogen to use in the spring.
If you need to re-seed your lawn in patchy areas, read our project guide on overseeding your lawn.
Choose a Lawn Spreader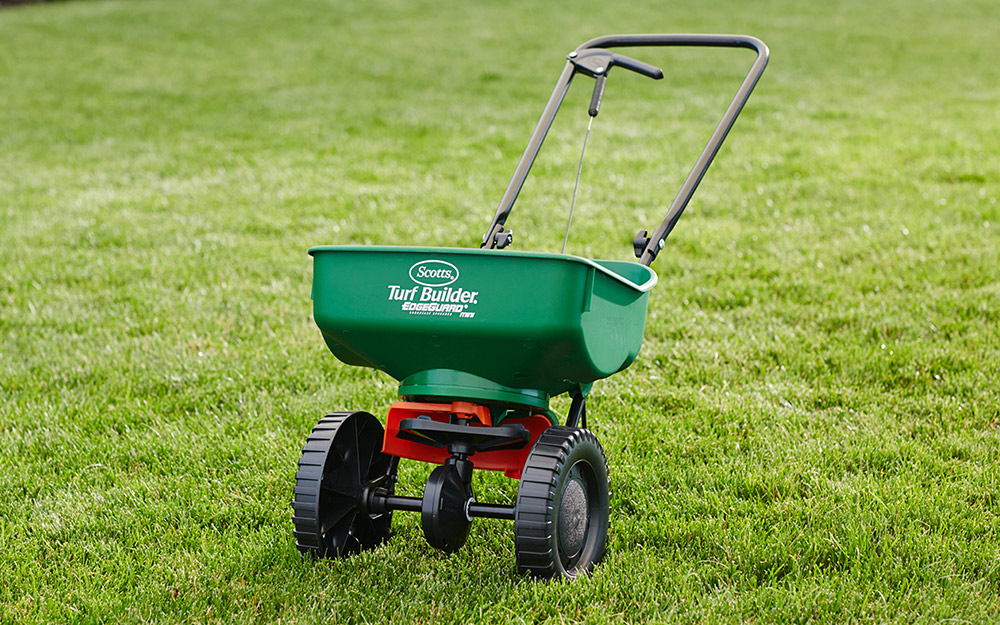 A lawn spreader helps you evenly distribute fertilizer and other lawn care products around your yard. There are two basic types of lawn spreaders:
Drop spreaders are useful for small yard spaces. A drop spreader drops the lawn food between its wheels, so you can control where the fertilizer is placed. Overlap your strips to be sure you don't miss a spot.
Handheld spreaders are also useful for small yards and can be used to treat spots. Crank the handle while walking through your yard to release the fertilizer.
Broadcast or rotary spreadersare used for larger yard spaces. These spreaders uniformly disperse lawn food to the front and sides of the spreader and cover more ground than drop or handheld spreaders.
How to Read Fertilizer Labels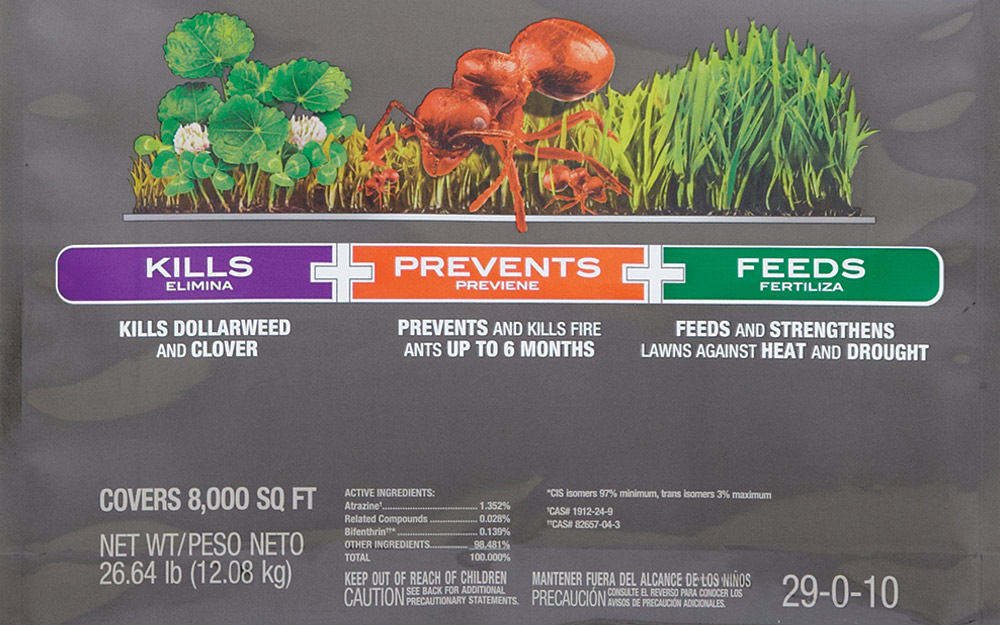 When shopping for fertilizer, look for three numbers on the label. These numbers indicate the percentages of main nutrients responsible for the development and overall health of your lawn. The first number represents nitrogen. The second is phosphorus and the third is potassium. So, if a bag of fertilizer is labeled 20-27-5, that means it contains 20 percent nitrogen, 27 percent phosphorus and 5 percent potassium. The remaining ingredients contain other nutrients and fillers.
Nitrogen helps the grass grow and produce a lush green color. Phosphorus strengthens its roots, and potassium builds strong cells within the plant tissue. It also helps the grass withstand stress, drought and disease.
Multi-Benefit Fertilizers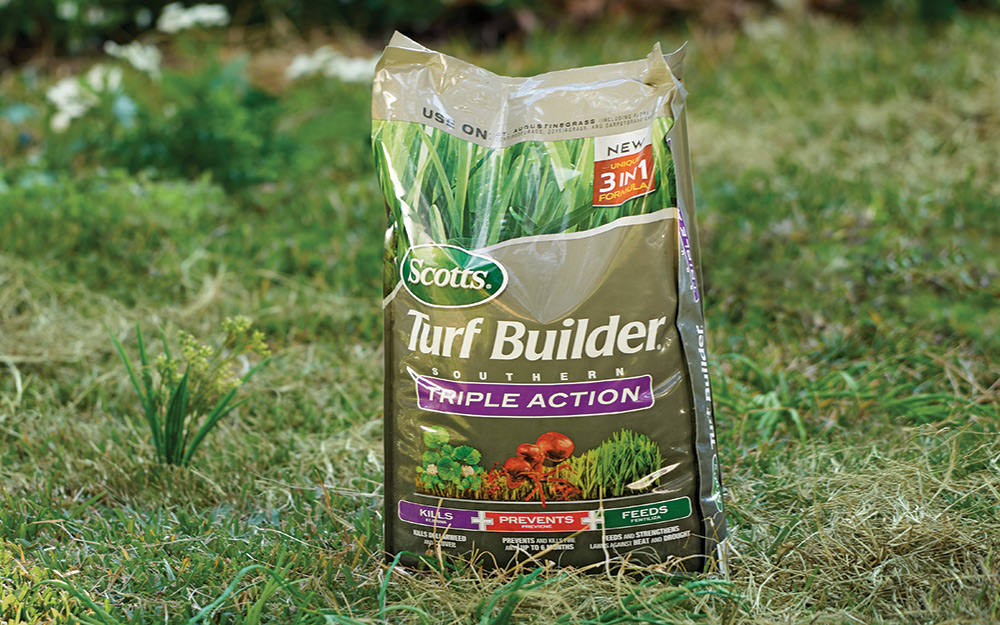 Multi-benefit lawn fertilizers combine nutrients that feed grass in critical growing seasons with additional ingredients that address other common lawn problems, from crabgrass prevention – often needed most in the North – to insect killers that eradicate harmful pests without harming the grass itself. There are even weed and feed products that work as post-emergents, killing off crabgrass that has already invaded the lawn while strengthening the grass so that it grows thicker and keeps the weeds from returning.
Weed and Feed Fertilizers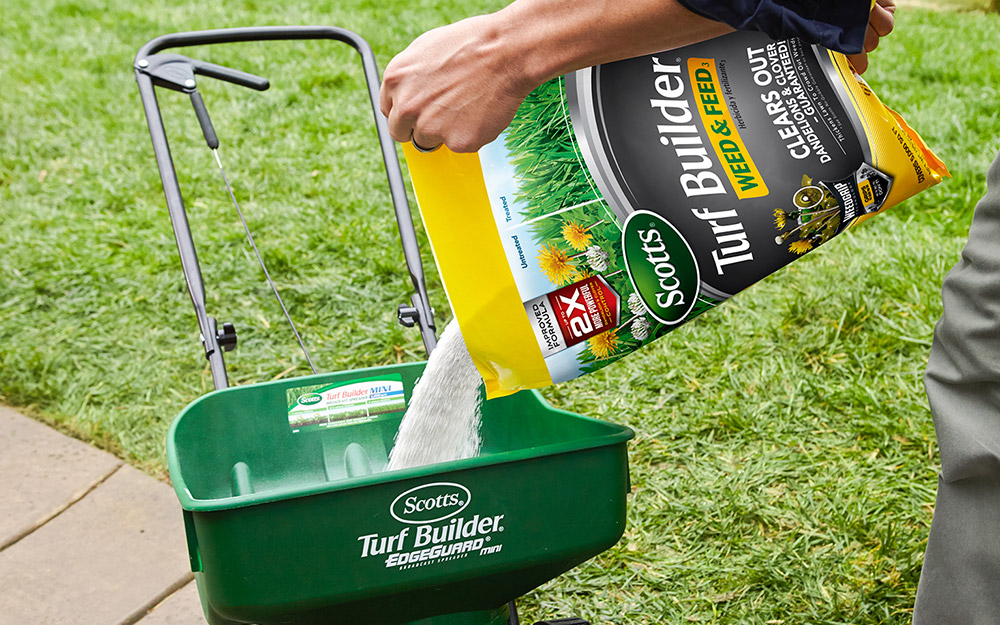 Weed and feed fertilizers have two benefits, explained in the name: They feed your lawn while also killing existing weeds. Some of these fertilizers kill weeds by sticking to the weed leaves, so it's important to apply when the grass is wet from morning dew or after a quick sprinkling.
Tip: Don't water your lawn for 24 hours after applying a weed and feed product, as the water can wash away the weed control particles before they can get to work.
Feed Only Fertilizers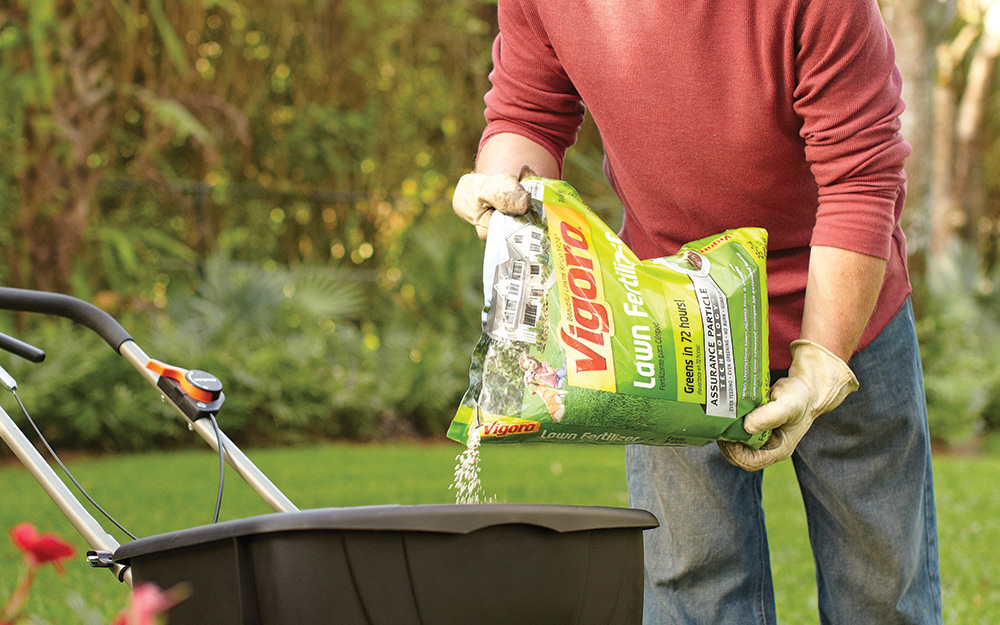 Feed only fertilizers are great if your lawn is weed-free and you just want to feed it to thicken your grass, crowd out new weeds and strengthen your lawn to help protect it against future problems. These fertilizers can be used on any grass type during any season. Check the manufacturer's instructions for specific application details.
Fertilizing Tips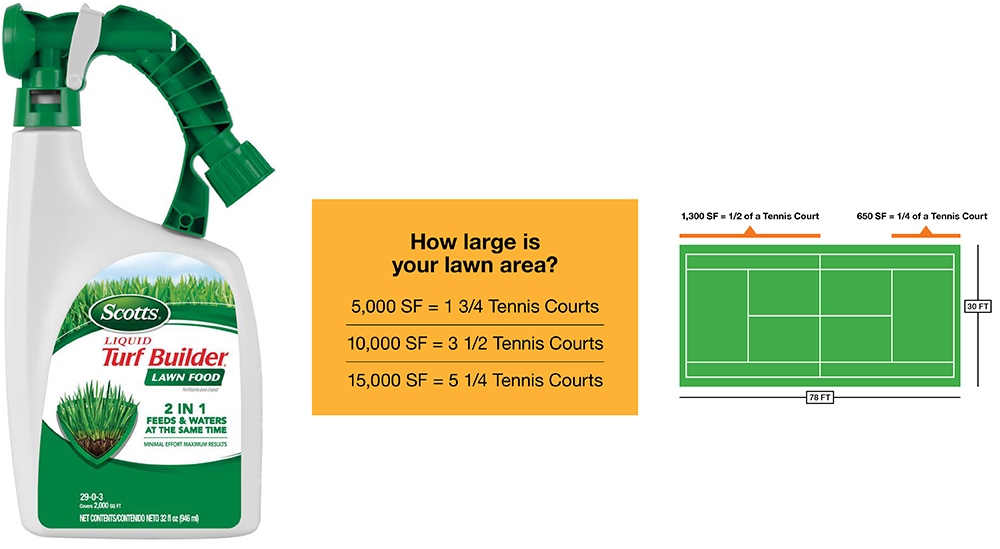 Types of Fertilizers
The type of grass you have determines the type fertilizer you should use and how often you should use it. There are a variety of fertilizers to choose from to suit your lawn's needs, including:
Liquid fertilizer: works and absorbs quickly, so you may need to reapply every few weeks or as directed on the label.
Granular fertilizer: absorbs into the ground more slowly and may require less frequent application than liquid fertilizer. Granular fertilizer is easier to control than liquid.
Organic fertilizer: encourages natural, beneficial organisms to grow in the soil. The nutrients in organic fertilizers, which come from plant and animal sources, break down slowly and seep into the ground. They help improve the soil by increasing its ability to hold nutrients and water.
Soil pH
Before you fertilize your lawn, do a soil test to determine the pH level of your soil. The pH, or acidity level, of your soil has a lot to do with how well plants and grasses grow. If the pH is too high or too low, your lawn can't properly utilize the fertilizer you give it. 
One way to test your soil is by using a pH test kit. The pH is rated on a scale of 0 (most acidic) to 14 (most alkaline). Seven is considered neutral. In general, turf grasses need a pH between 6 and 7.2. 
Your local extension service agent may also be able to test your soil for you. Be sure to tell the agent what kind of grass you are growing. 
A Garden Center Associate at The Home Depot can help you find any amendments you need to raise or lower your pH, as well as the best lawn fertilizer for your needs.
Explore More on homedepot.com