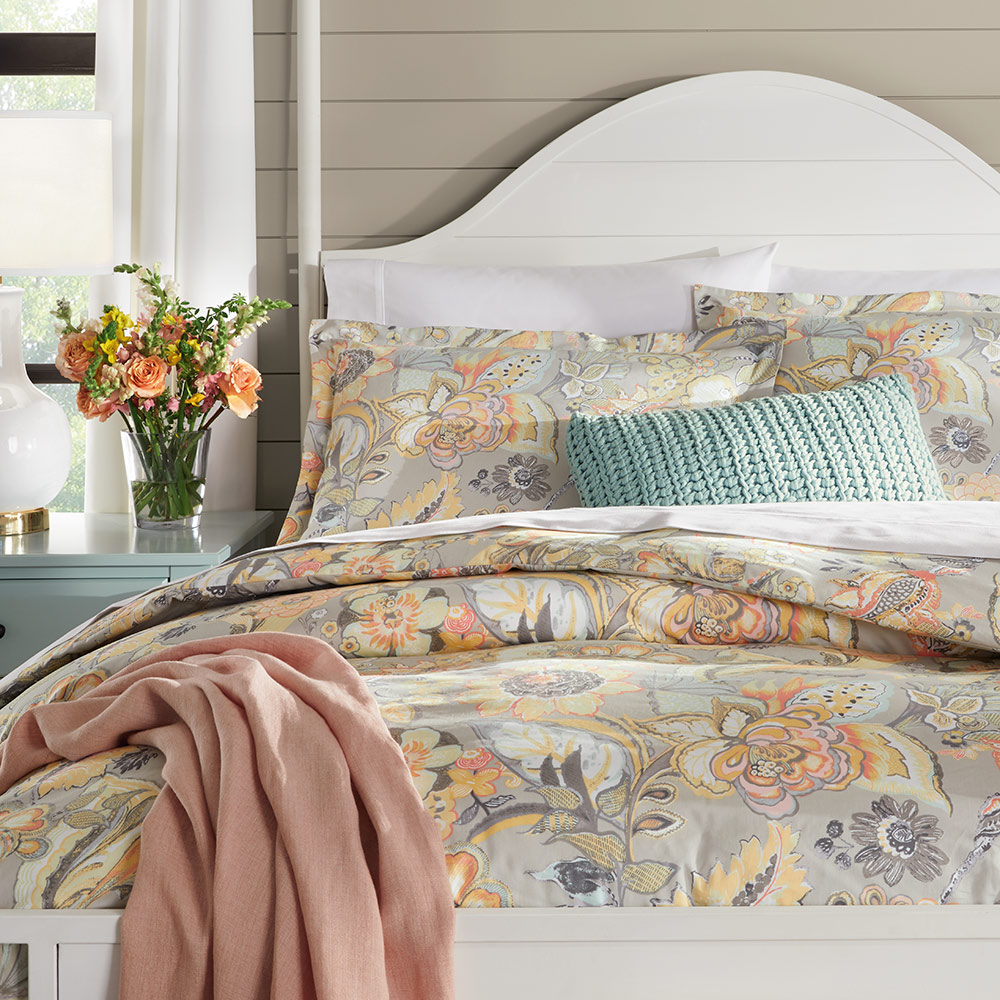 Whether it's your first time hosting guests in your new space or you frequently entertain at your home, here are seven ways to ensure your guests have the best experience possible during their stay.
This guide will show how when guest bedroom ideas are done right, they can transform visits from friends and family into a fun and rewarding experience. 
Go for Functional Furniture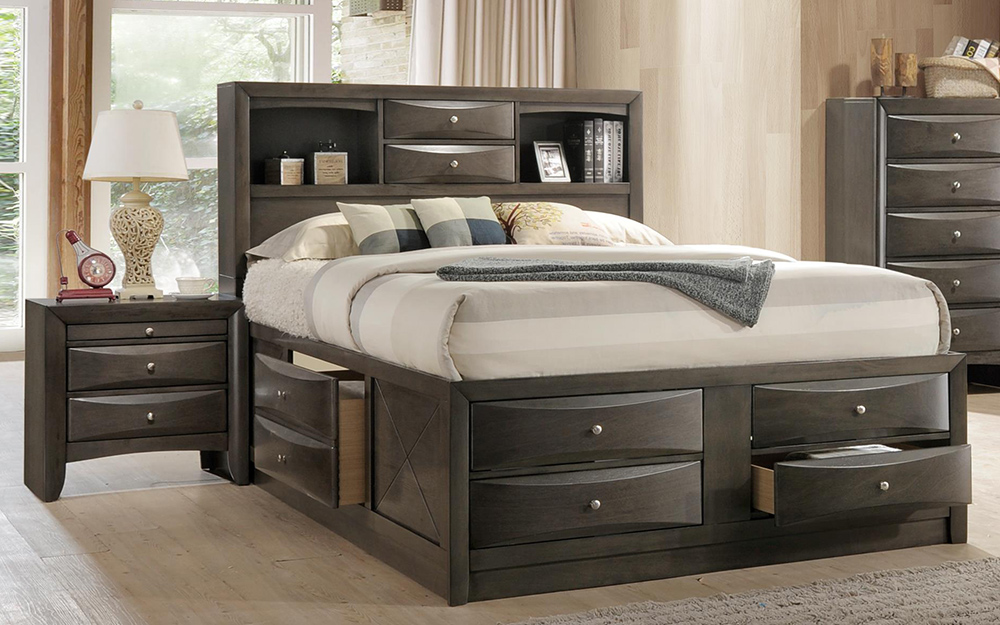 Guest bedroom furniture should be a delicate balance between comfort and functionality. Nightstands and dressers provide ample surface space for glasses, books and cellphones along with drawers for additional storage.
An accent chair with a matching ottoman or small coffee table offers a relaxing spot to unwind, and more versatile ottomans that double as storage units can also provide more room for bedding items.
Bet on Comfy Bedding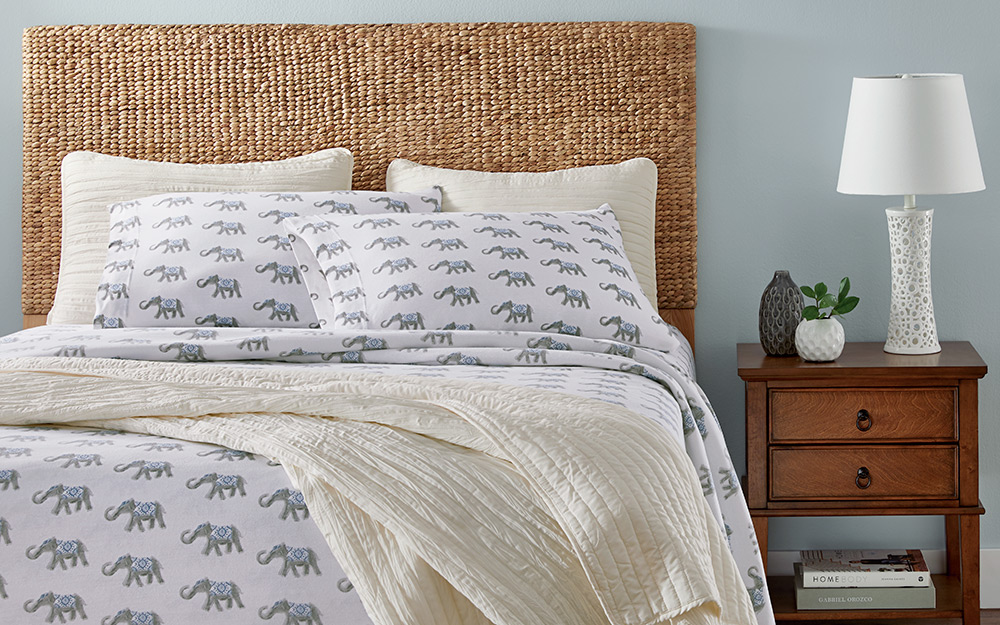 How you dress your guests' bed is another way to showcase your eye for decor, but most importantly, you want your guests to have a good night's rest. Ultra soft cotton bedding, plush pillows and a soft linen duvet in simple, crisp colors are easy and inexpensive choices. 
Keep extra bed sheets, linens and blankets handy in a nearby storage basket or closet. The closet can also house extra hangers and pillows.
Update Your Decor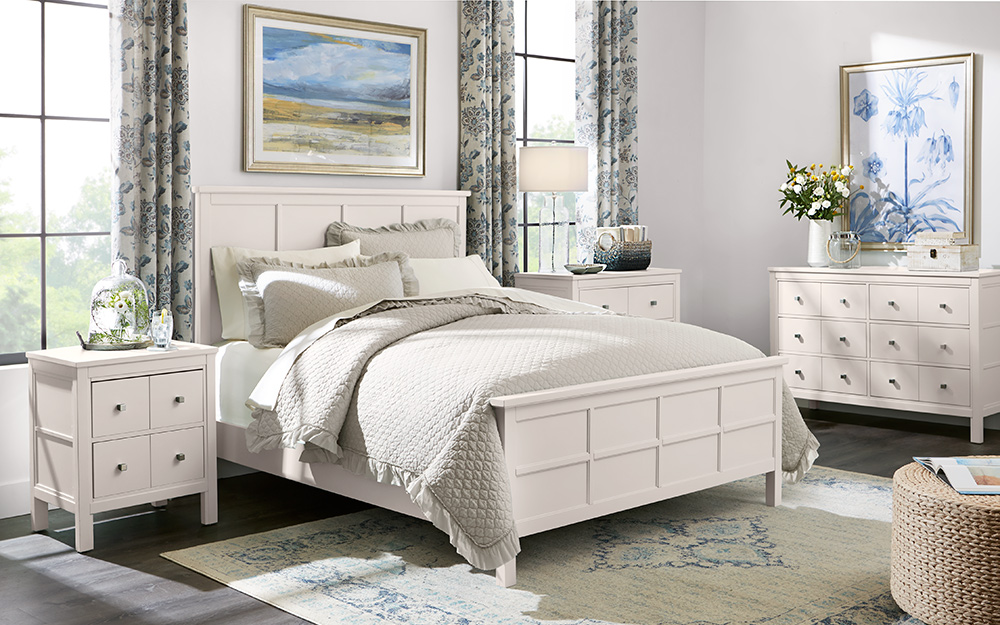 Whether you're going for a plush, resort-style feel or a relaxing bungalow getaway, a unique theme can make a big difference in your guests' experience.
These simple tips can help you create an effortless retreat and take your guest room decor to the next level.
Keep Them Entertained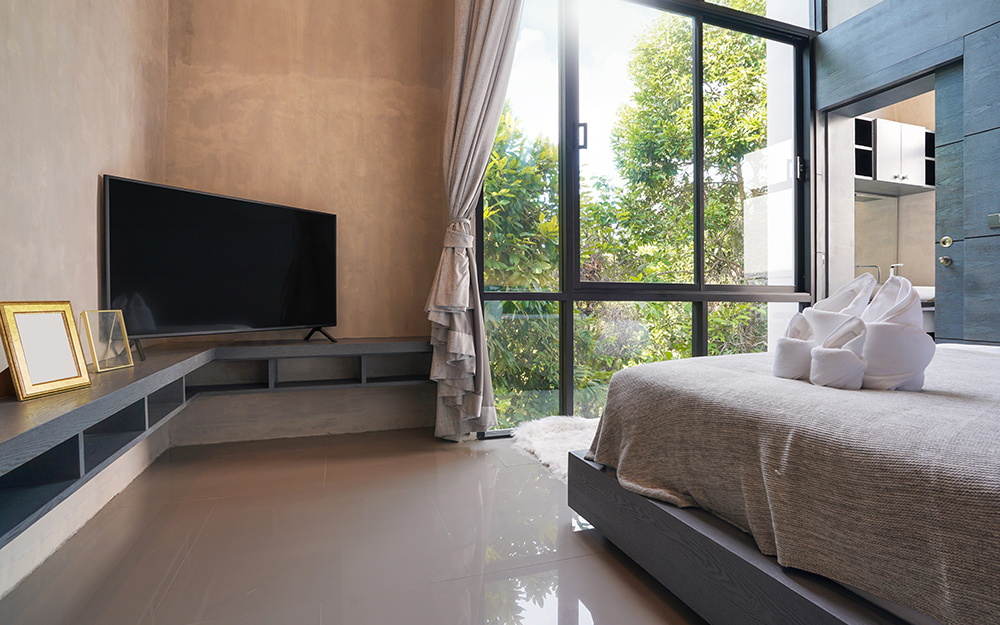 Keep your guests entertained with a book by their favorite author or a popular magazine that highlights their interests. Consider adding a smart TV that allows your guests to watch their favorite shows and movies on demand or even stream content from their own personal devices. Mounting the television to the wall is also a great way to save space. If your budget doesn't allow for an extra television in the guest room, offer up your home's common areas to watch television in your welcome note.
If you work during the day, provide your guests with info on local parks, museums and attractions to check out while you're gone, or suggest restaurant options or night spots to review and visit together when you return. 
Work is Optional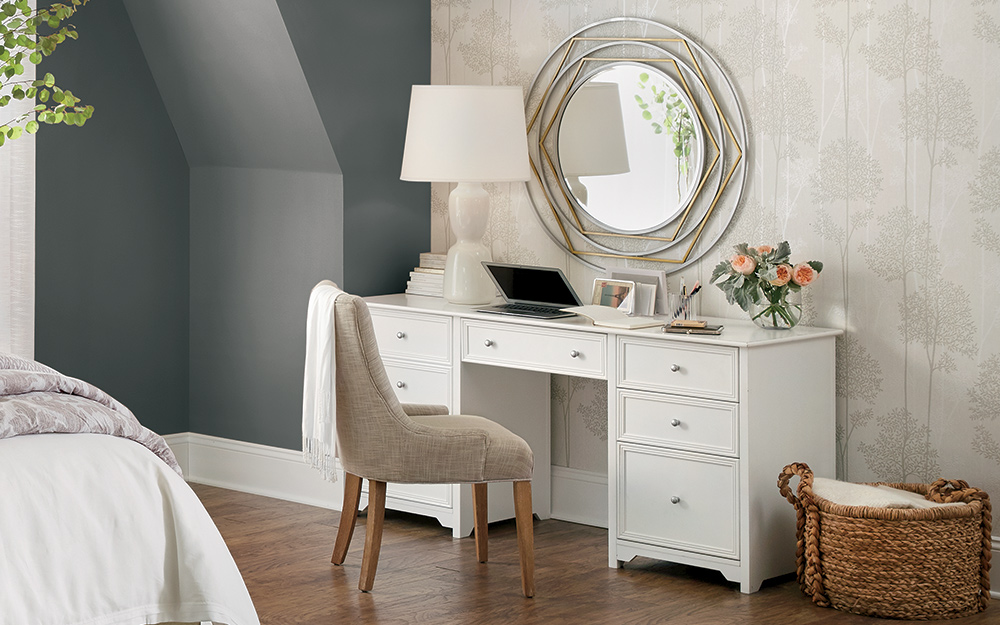 Knowing your guests' needs can extend far beyond decor and comfort. If you know your guests may prefer to catch up on some work during their stay, consider adding a desk to your guest bedroom, too.
Be sure to place the desk in a spot that allows convenient access to power outlets for laptops, tablets or other personal devices.
Use a small notecard to share your Wi-Fi connection information. 
Provide a selection of writing utensils and notepads.
Include a desk lamp and an alarm clock for an additional, yet thoughtful touch.
Guest Bathroom Essentials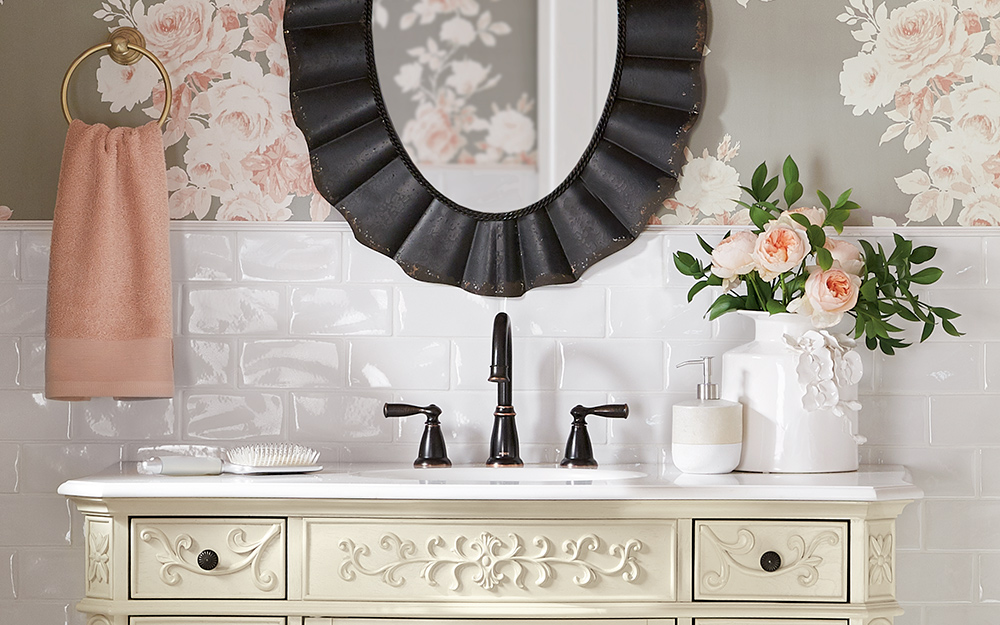 If your guest bedroom has a separate bath, you'll want to get it guest ready as well. Welcome baskets are amazing guest bedroom ideas, along with a stocked shower caddy stocked with essentials. Simply place a basket on the bathroom counter and present it in a way that ties into the overall decor theme. 
Remember, comfort is key, so provide plenty of clean towels and maybe even a soft memory foam bath mat. Add a toothbrush holder and other accessories to make the bath feel like home.
Don't Forget the Little Things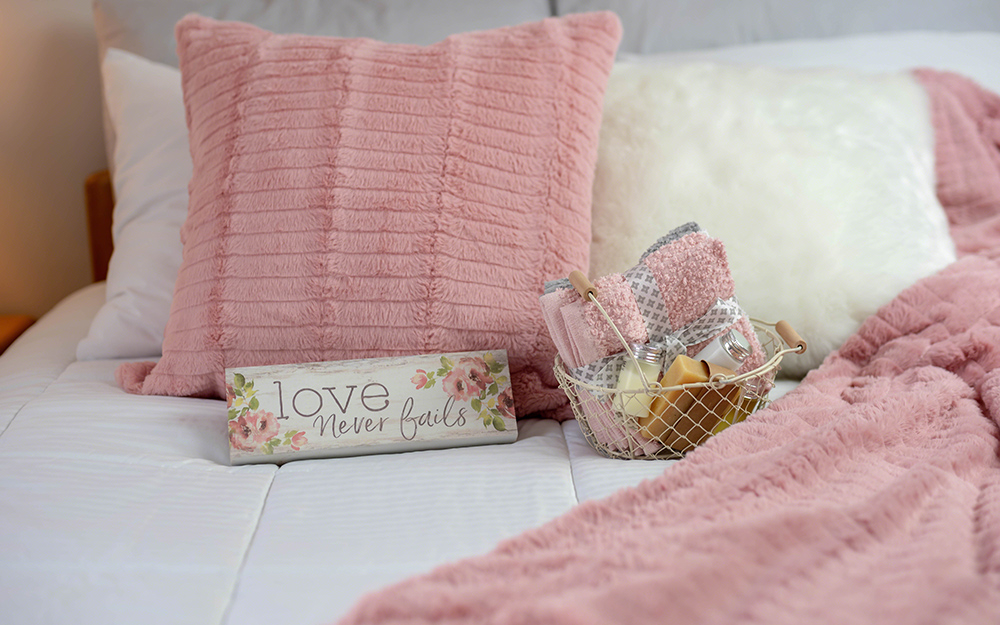 Traveling can be hectic and your guests are almost sure to leave something at home, especially when they're in a hurry. 
Provide a few of these miniature or travel-sized items to help put your guests' minds at ease upon their arrival:
Snacks 
Bottled water 
Shampoo/Conditioner 
Deodorant 
Spare toothbrush 
Mouthwash 
Lotion
Consider displaying these items in a decorative way, like a nice welcome message on a tray on a nightstand or dresser that's easily visible. Attach a welcome message to the basket for an added personal touch that encourages your guests to help themselves to the items.
Finding the perfect decor, bedding and accessories for your guest bedroom will depend on your room's size and your needs. Looking for a product to complete your project? We have options to deliver online orders when and where you need them.
Explore More on homedepot.com