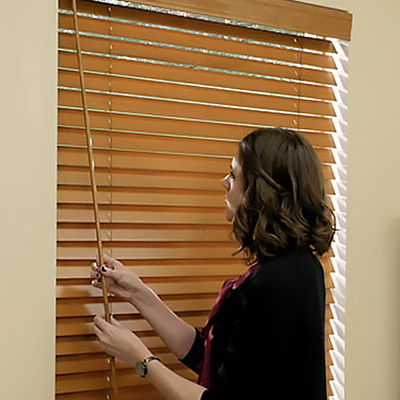 When you want to maintain privacy in your home and still let in some light, slat blinds with tilt are the best option. They give you a partial exterior view and help filter sunlight to reduce glare.  
The wider the slat of your blinds, the more complete your view will be.  
You can control blind tilt in three ways: with a standard tilt cord, tilt wand or motorized option.  
In this guide, you will find information to help you fully understand each of these controls.
Standard Tilt Cord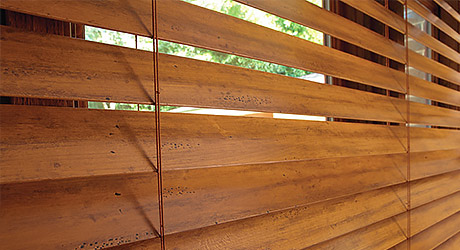 The most inexpensive and durable tilt option is the standard tilt cord. It is simple and easy to use. With a simple pull of the tilt cord, your blinds open or close based on the amount of cord length pulled.
Considerations
Typically the standard tilt cord is found on the left of the blind and the pull cord is on the right or both cords on the same side. 
To avoid confusion, it is best to place cords on opposite sides, pair your standard pull cord with a tilt wand or use other control options.
Tilt Wand
The tilt wand is usually placed on the left side of the blind and the lift cord is placed on the right, however, customized blinds give you the option to change control placement to better fit your needs. 
The wand is typically two-thirds the length of the blind height.
Motorized Tilt
Motorized tilt is available for slat blinds like wood, faux wood or aluminum. This is a popular option for high windows, hard to reach windows or multiple windows in the same room.
Explore More on homedepot.com