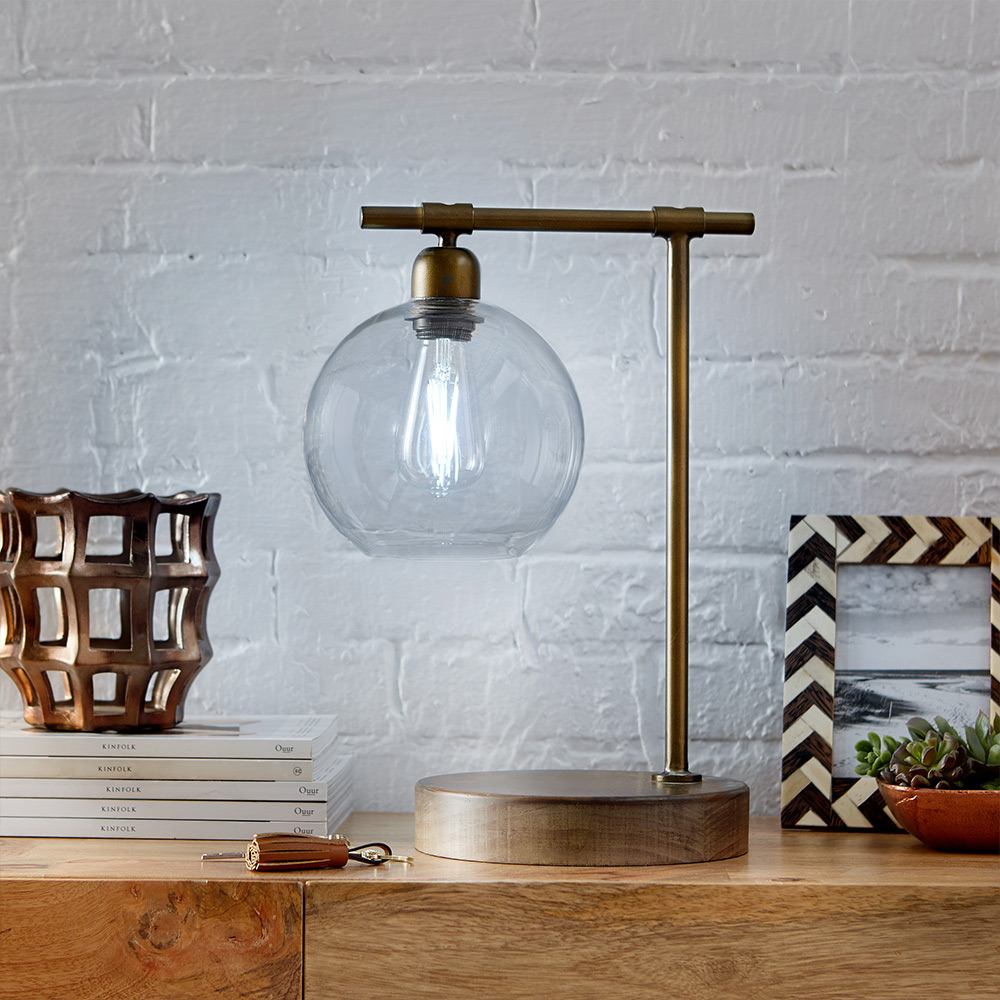 There are many different types of light bulbs sold today. Light bulbs last longer and they're more efficient than the bulbs available 20 years ago. LED bulbs and fluorescent light tubes are the popular lighting choices for homes and businesses. This guide will teach you the difference between LED light bulbs and fluorescent bulbs and highlight specific types of each to help you decide which bulbs are best for your spaces. 
Fluorescent Light Bulbs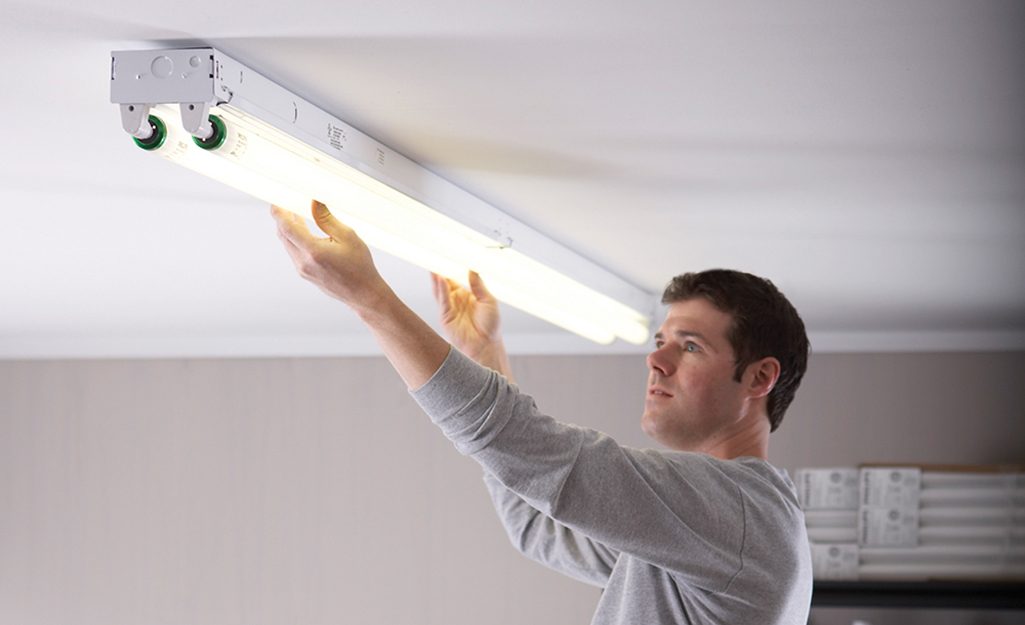 Fluorescent light tubes are filled with mercury vapor, which produces light by converting UV rays with fluorescent coating. Fluorescent lights are available in two designs: tube lights and compact fluorescent lights, or CFLs.  
Fluorescent light tubes vary in length and will not work without a ballast, which stabilizes the light. Fluorescent tubes may require a little time to heat up, and the lights will flicker or shake if they're not balanced. Tube lights are generally used in commercial buildings, warehouses and schools.  
CFL, or compact fluorescent lights, are smaller and more efficient than tube lights. They're easy to recognize by their spiral design. CFL light bulbs can last up to 10,000 hours, but their lifespan may be shorter if they're frequently switched on and off. CFL light bulbs last up to 10 times longer and use up to 75 percent less energy than traditional incandescent light bulbs. Some other characteristics of CFL bulbs include: 
A softer glow: CFLs contain small amounts of mercury and can take a while to warm up to full brightness. As a result, they use minimal amounts of electricity and have a softer luminescence than fluorescent tubes.
A variety of base sizes: CFL bulbs come in several base sizes, including candelabra, intermediate, medium, GU24 and G23.
Low operating cost: Although compact fluorescent bulbs are less expensive than LED options, they have a shorter lifespan and must be carefully recycled due to their mercury content.
LED Light Bulbs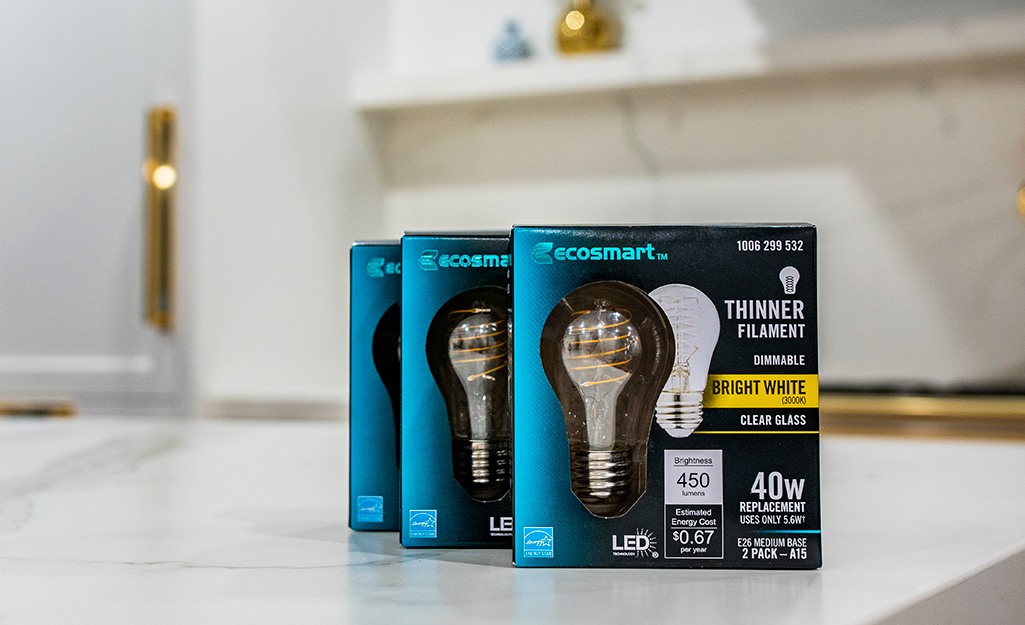 LED light bulbs use a light-emitting diode (LED). This is a solid-state semiconductor that emits light when a current passes through it. LED tube lights are a great alternative to fluorescent tube lights in commercial spaces since they don't require a ballast and are just as energy efficient as other types of LED lighting. LED light bulbs are available in a variety of shapes, sizes and on-trend styles.  
Other benefits of LED lights include: 
A long life: LED bulbs can last up to 25,000 hours, making them great for hard-to-reach areas, since they don't need to be changed very often.
Low heat output: LED bulbs burn cool, so they won't heat up your home.
Directional capabilities: LED bulbs are directional, making them a great choice for headlights, flashlights and task lighting.
No warm-up time: LED bulbs don't need time to warm up like CFL bulbs do.
Long-term savings: Because of their high efficiency, LED light bulbs require a larger up-front investment, but they use far less energy and last much longer than other types of light bulbs, saving you money in the long run.
Tip: Add some color to your living area with color-changing LED light bulbs. 
Light Output and Power Consumption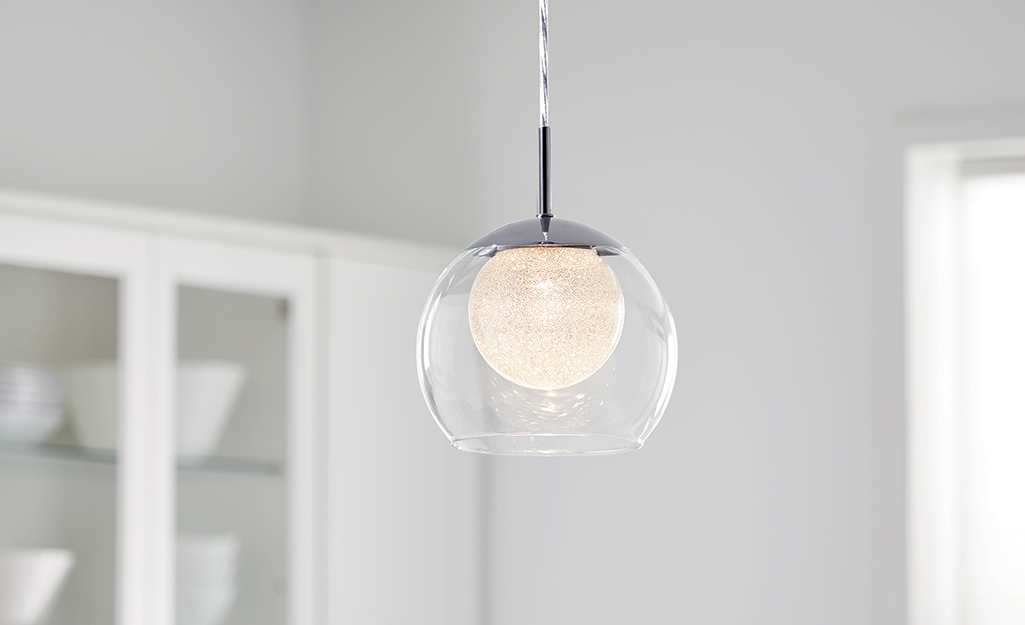 When selecting a bulb, consider its wattage and lumens. The measure of lumens per watt—or the ratio of light output to power usage—will tell you how efficient a bulb is. A higher lumen-per watt (LPW) rating indicates greater energy efficiency and increased savings.  
Some other light bulb-related terms that are helpful to understand when you're choosing between fluorescent, CFL and LED bulbs include:  
Watts: Wattage is a measure of power consumption. LEDs have a lower wattage than CFLs, even if they're brighter.
Lumens: The standard unit of light output for bulbs is the lumen. A higher lumen number indicates a brighter bulb. A CFL and LED with the same lumen rating will produce the same brightness, but the CFL will use more wattage.
Equivalent wattage: To make it easier to compare different types of light bulbs, manufacturers provide an equivalent wattage rating for CFLs along with the lumens rating.
Bulb life: Bulb manufacturers usually provide an estimated bulb life for CFLs, listed in total hours. Quality CFLs have a bulb life rating of 10,000 hours or more. The exact bulb life for a CFL will vary, depending on usage. Quality LEDs have a typical lifespan of 25,000 hours.
Tip: Savings estimates are for the lifetime of the bulb, based on three hours of usage per day. 
Color Temperatures of LED and Fluorescent Bulbs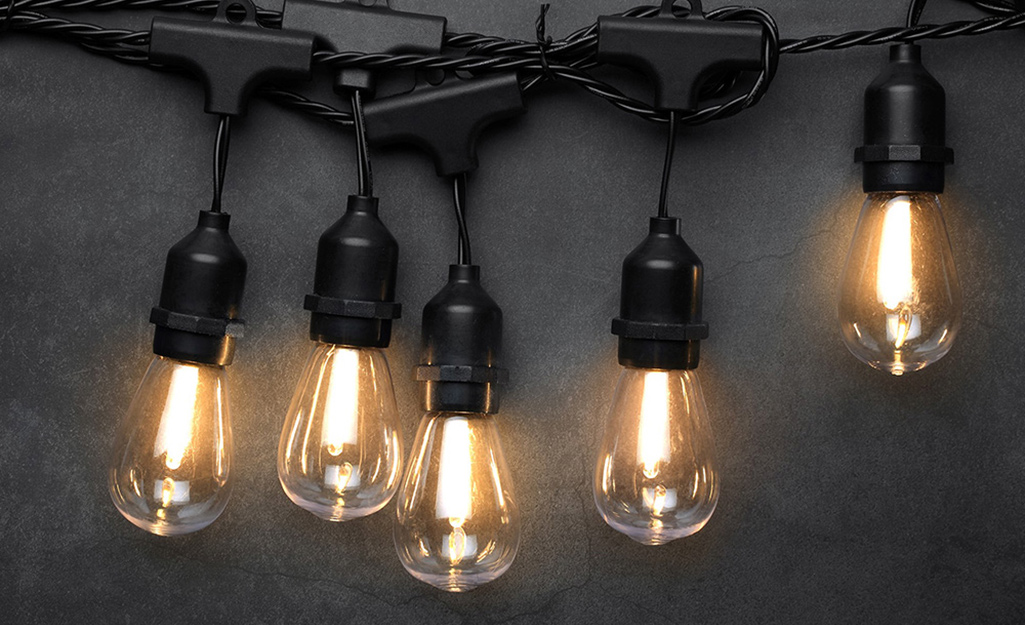 Light bulbs come in a range of temperatures, which are rated in Kelvins. Bulbs with lower Kelvin temperatures emit a warmer, yellower light than those with higher Kelvin temperatures, which appear brighter and bluer. 
Tip: To maintain consistent light quality, use bulbs with the same color temperature in a room.  
Disposing of Light Bulbs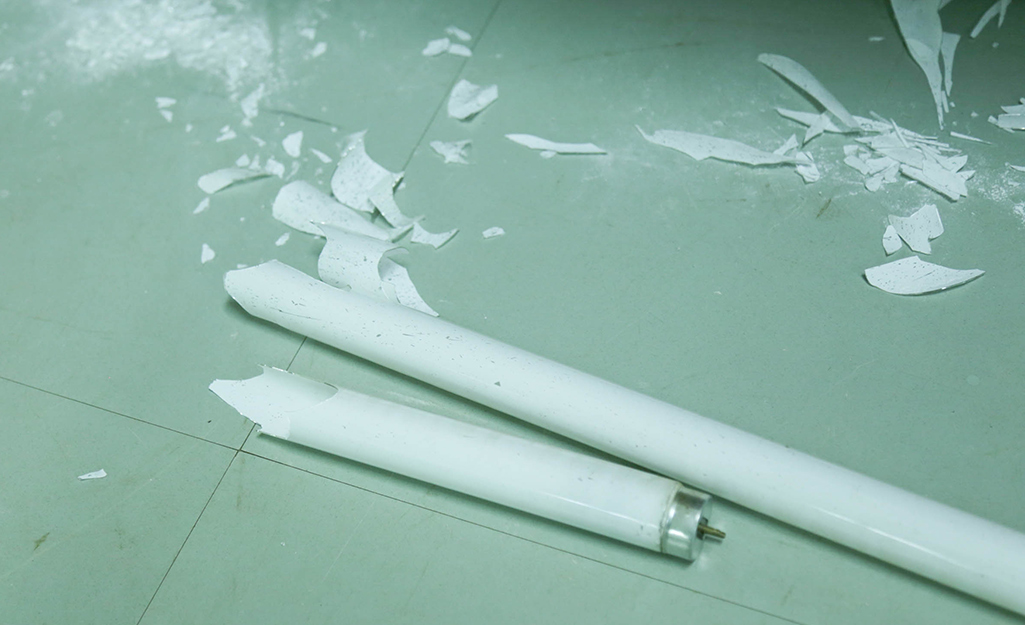 It is important to clean up and dispose of any broken light bulbs promptly. There is an important difference between disposing of broken LED bulbs and broken fluorescent light tubes. 
LED light bulbs don't contain mercury and therefore don't have any special disposal requirements.  
CFLs contain around 4 milligrams of mercury, which — even in these small amounts — is toxic to the central and peripheral nervous systems. When a CFL bulb breaks, the mercury is released into the environment as vapor, and it's important to act fast. If the light bulb is intact, the mercury inside is safely contained, and you can take the old bulb to a qualified recycler. (The Home Depot recycles your old CFLs for free, in partnership with EcoActions.) Never dispose of CFLs in the trash or curbside recycling bin. 
Follow these important instructions to safely clean up and properly dispose of a fluorescent bulb.  
First, prepare for cleanup: 
Clear the room of people and pets.
Shut off your central heating or air conditioning system.
Open a window or exterior door and let the room air out for at least 15 minutes.
Gather your supplies while the room airs out — pieces of stiff cardboard or paper, length of tape, damp paper towels or disposable wipes, and a glass jar with a metal lid.
Then, clean up the pieces of the broken bulb:
Scoop up the large pieces of glass and debris with the stiff paper or
cardboard and carefully slide the paper and debris into the glass jar. 
Use the sticky side of the tape to pick up the remaining fragments and powder. Dispose of the fragments in the glass jar. Repeat until all remaining debris is cleared from the floor.
Wipe the surface with the damp paper towels or wipes, and place those in the jar. Seal the jar tightly.
Do not vacuum broken CFL fragments from the floor since this may spread mercury vapor — or powder containing mercury — through your air.
If circumstances require you to vacuum CFL fragments from a carpet, keep the window or door open while you do it. Remove the floor attachment and use the bare hose to remove the debris. When you're done, immediately remove the vacuum bag and seal it in a plastic zipper bag, or empty the contents of the canister into the zipper bag. The next several times you vacuum this area, shut off the central heating or air conditioning, close all doors to other rooms and open the windows, and dispose of the vacuum bag immediately after cleaning the area.
When cleanup is complete: 
Immediately take the sealed jar and sealed plastic bag outside and place them in a protected area until you can dispose of them.
Wash your hands thoroughly with soap and water.
Keep the central heat or air off and the window or door open for a few hours and keep people and pets out of the room until that time has passed.
Throw away any clothing or fabrics that come into contact with the broken glass and mercury powder as laundering could spread the mercury.
Properly dispose of the sealed debris by taking the jar and plastic bag to a qualified recycling center.
Tip: Use a plastic trash bag to store the broken CFL glass and other debris. However, this will not prevent the mercury from escaping so the trash bag should be brought outside as soon as possible.  
Your choice of LED or fluorescent bulbs is affected by the lighting and power consumption requirements of the home or business. When you're ready to brighten up your home with LED or fluorescent bulbs, download The Home Depot Mobile App. Check out the item you want to buy for delivery where and when you need it. Or, pick it up from one of our convenient and secure In-Store Lockers. 
Explore More on homedepot.com