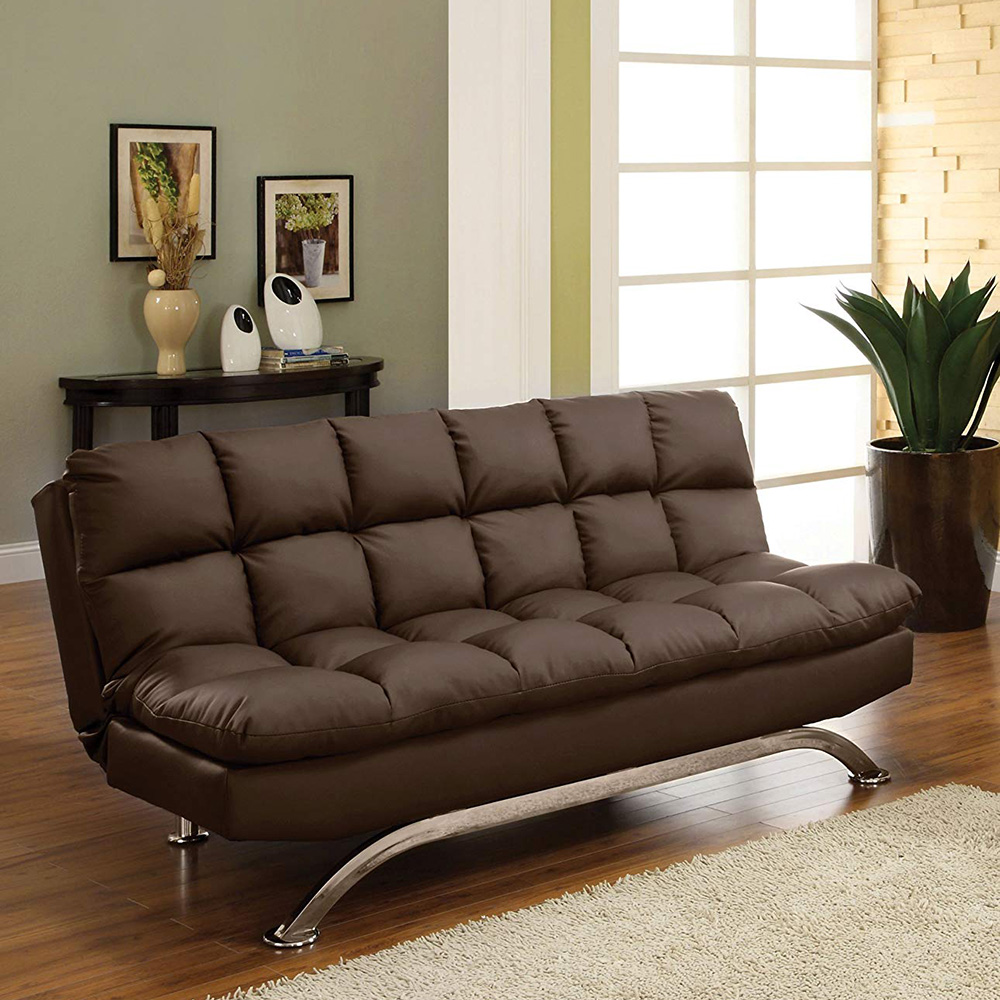 Futons are affordable, multifunctional furniture pieces commonly used in first apartments, college dorms or in small homes. Futons today are stylish, comfortable and just as versatile as traditional living room furniture. Follow this guide to discover the different types of futons and the best futons to fit your space. 
What is a Futon?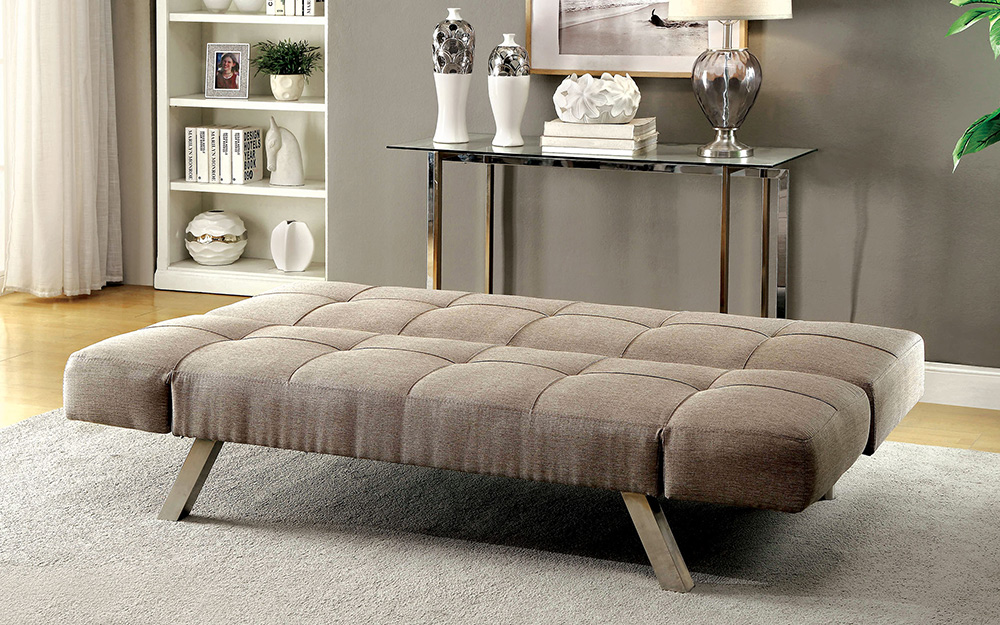 The futon traces its roots to Japan. The traditional Japanese futon is a slim, rectangular, foldable cushion that is filled with cotton batting with no frame. Western style futons consist of a mattress and a frame with hinges that allow the futon to change from a sofa to a bed. Futons are compact and versatile–they are great for areas where a regular bed or sofa cannot fit. Unlike a sleeper sofa, it's much easier to convert it to a bed. 
Best Futon Frames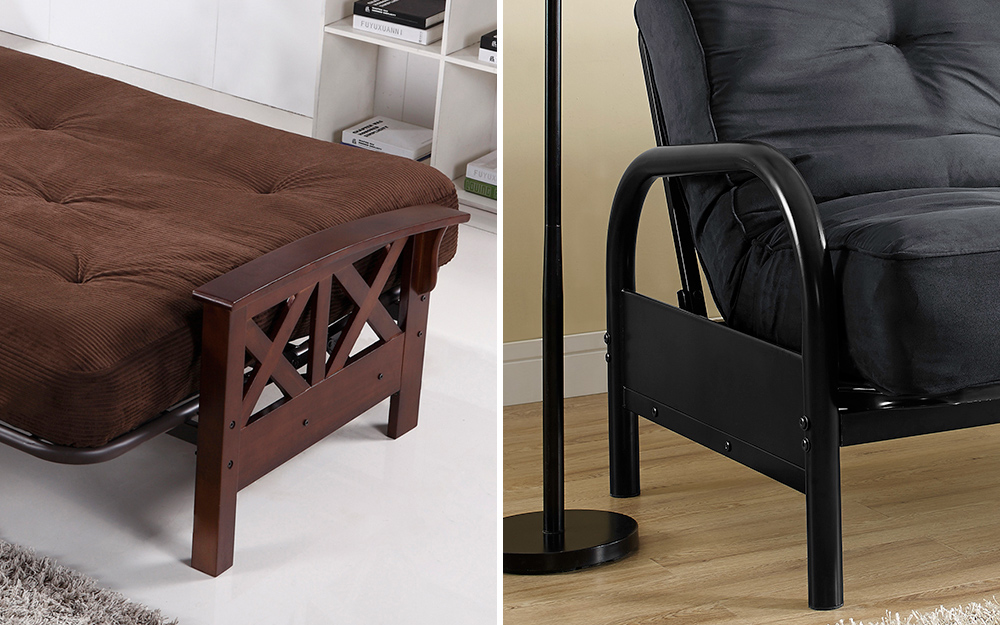 The frame is the foundation of the futon. The best futon frame will allow you to easily convert it from a couch to a bed. The frame should be sturdy and durable. Futon frames typically are made from wood or metal. 
Lighter weight 
Less expensive 
More modern style 
Available in a wide variety of finishes and styles 
More traditional style 
Heavier 
More expensive 
Types of Futons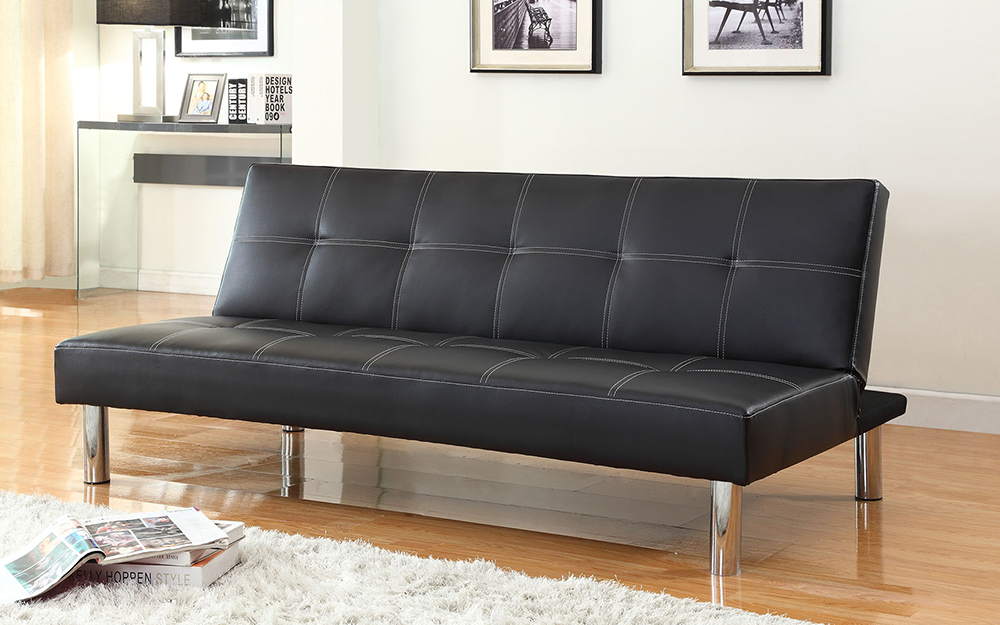 Modern futons are available in different types of styles and mattress options. Futons fall into three different categories: bifold, loveseat and trifold. Futons are often referred to as a futon sofa bed.
Other types of futons: 
• Bunk bed futons: Features a standard futon underneath and a frame supporting a bed above. 
• Armless futons: Basically a bifold futon without arms. 
• Lounger futons: Similar to a chaise, lounger futons support your body into a reclining position while allowing your feet to be raised in perfect alignment with your waist.
Bifold Futons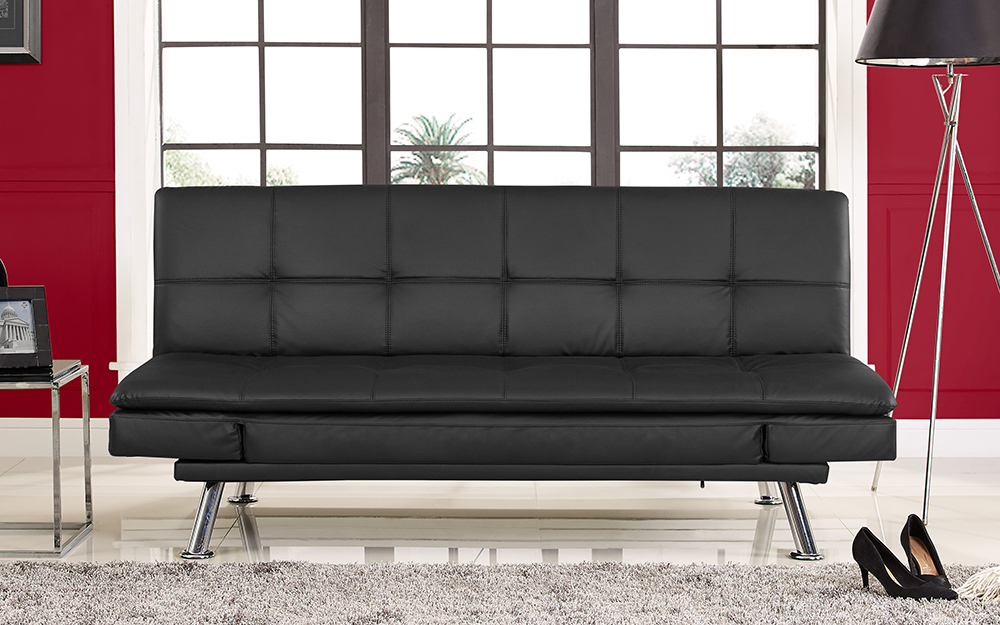 This is the most common futon frame. It has two body parts: the seat area and the backrest. The futon mattress is folded in half the long way. This type of futon is perfect to use as a sofa bed versus a futon sofa. It has no headboards or arm rests on either side. Bifold futon frames typically come in full-size futon, queen size futon and smaller chair futon sizes. This type is the best futon sofa bed for its versatility and comfort. 
Trifold Futons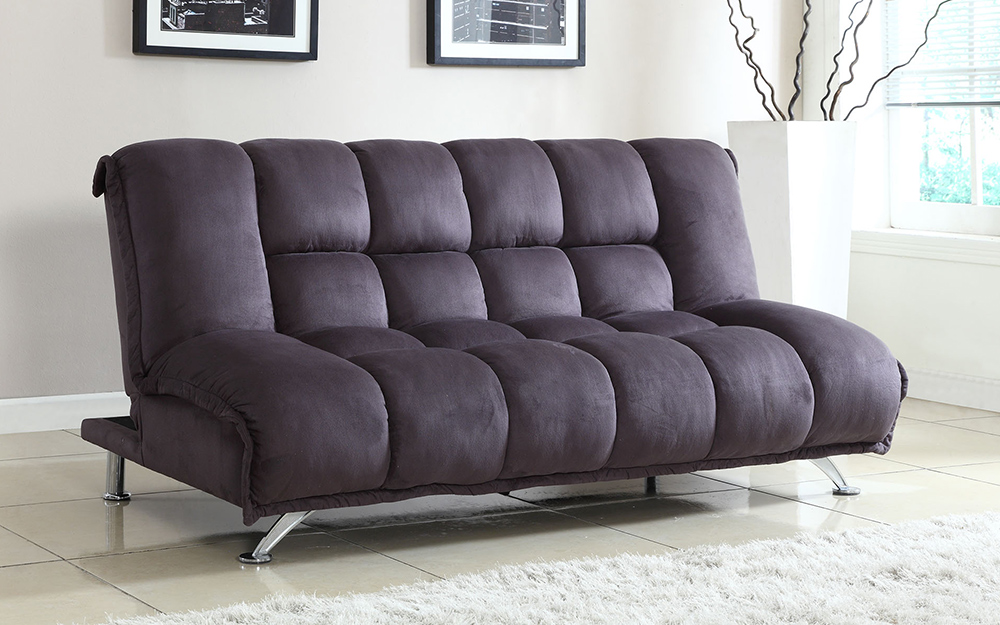 Similar to bifold frames, trifold futons fold three ways instead of two. They typically feature a two-piece mattress set, but they are also available as a single mattress. Mattresses for trifold futons are thinner due to their need to be folded in thirds. They are also a bit more difficult to convert from couch to bed than bifold or loveseat futon frames. 
Loveseat Futons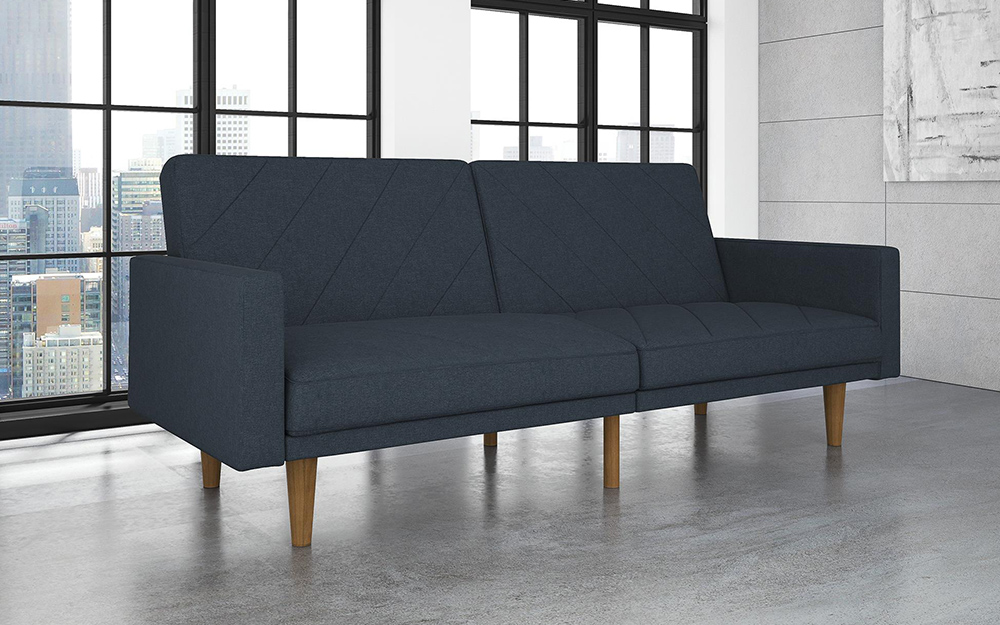 Loveseat futons are the opposite of a bifold futon. They are designed to look like a sofa and are a little smaller than a normal futon. They are the perfect size for children and make the best futon couch for small spaces. 
Best Futon Bed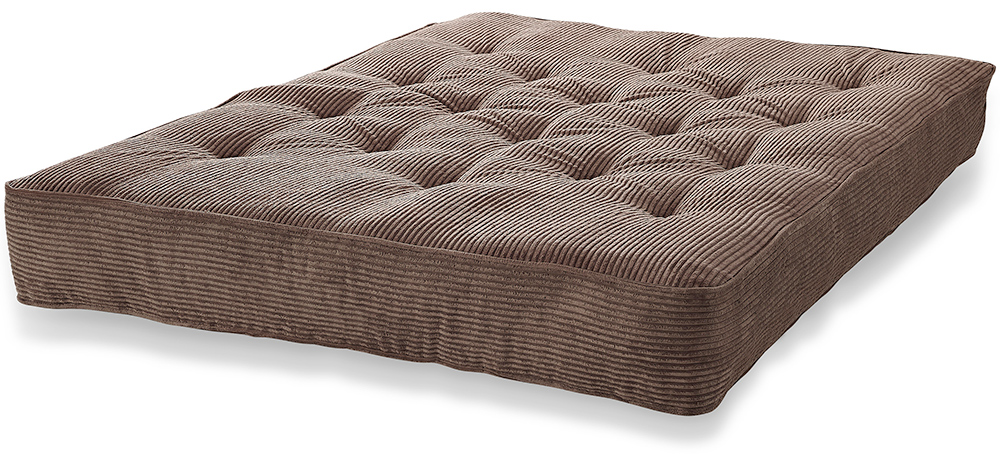 A futon mattress is used for both sitting and sleeping. They come in a variety of options: traditional coil springs, cotton- or polyester-filled or a foam mattress. The best futon bed will be comfortable and offer years of sitting and sleeping pleasure. The type of mattress you choose for your futon will determine its durability as a sleeping surface. 
Foam futon mattress: Memory foam mattresses are good for offering support to your body, whether you sleep on your stomach, side or back. They are durable and are typically more expensive that cotton or polyester mattresses. 
Cotton futon mattress: Cotton mattresses are economical. They are easy to fold up because they are lightweight. They are not as soft as foam or spring futon mattresses. This type of mattress is firm and resembles the traditional Japanese floor futon.
Innerspring coil mattress: Innerspring coil mattresses offer additional cushioning and support. They are heavier and not as easy to fold. Innerspring coil mattresses are good for bifold futons or loveseat futons that are meant for sleeping. This type of mattress is good for those with back issues or if you plan to use the futon as your primary bed.
Hybrid mattress: There are several types of hybrid mattresses made with a combination of foam, cotton or coils. They range in price and feature the benefits of each type of mattress rolled into one. 
Futon Cover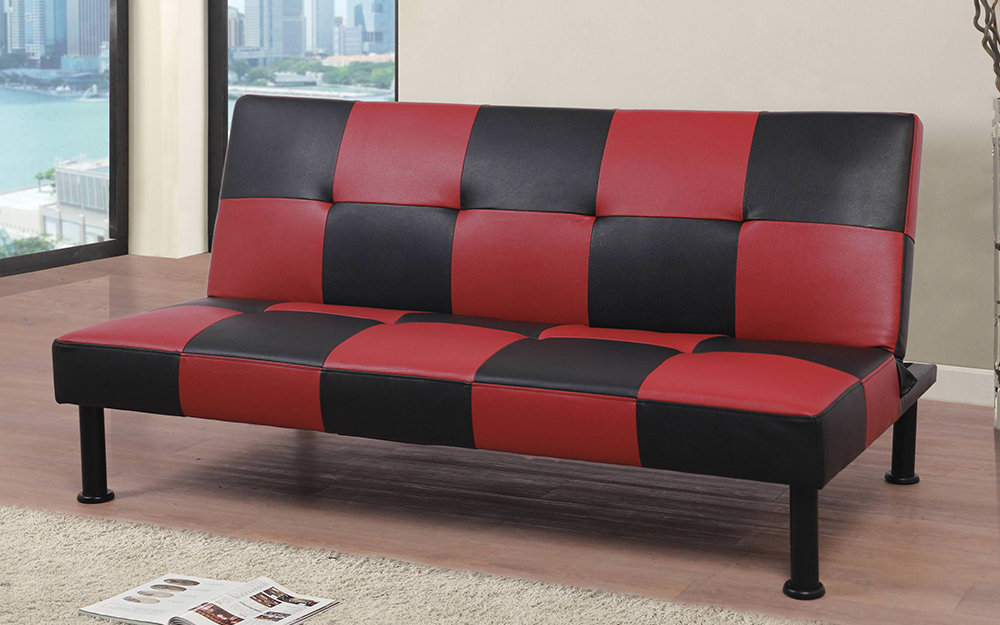 Futon covers add protection for the futon mattress from dirt and spills, and they come is a variety of colors and patterns to match your home's decor. Some futon covers are removable and can be machine washed, however, if the futon cover is not removable, it can spot cleaned. 
The Home Depot carries a variety of futon sets online to fit your budget and needs. Shop online at HomeDepot.com to find the best futon couch or bed for your space. 
Explore More on homedepot.com