Baseboards are an essential part of any room design. They are installed at the joint between the wall surface and the floor and provide an attractive aesthetic element. Baseboard moulding is made from a variety of materials that can complement the flooring and wall color. This guide will show you the different types of baseboards that serve cosmetic and functional purposes in any room. 
What Are Baseboards?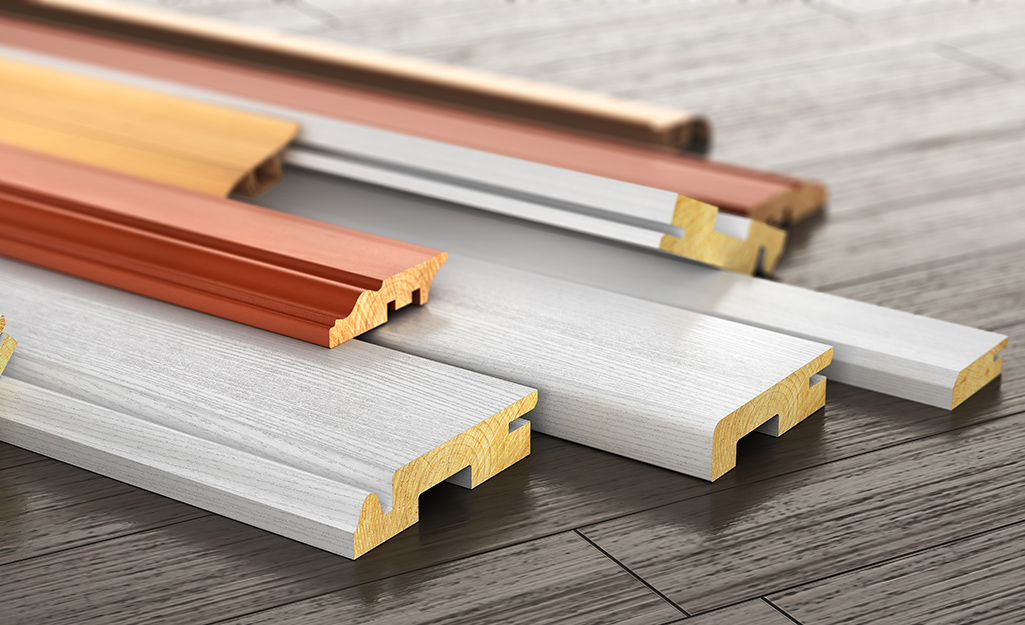 Baseboards are planks that cover the length of the lowest part of the interior wall up to a door's lower joint. The types of baseboards installed in rooms can be a few inches high or reach halfway up the walls. They take a beating over the years from vacuum cleaners, pets and the occasional kick to remove mud or dirt from shoes. The baseboard materials commonly used are solid hardwoods or engineered wood materials that are sturdy and can withstand repeated impact. 
Medium Density Fiberboard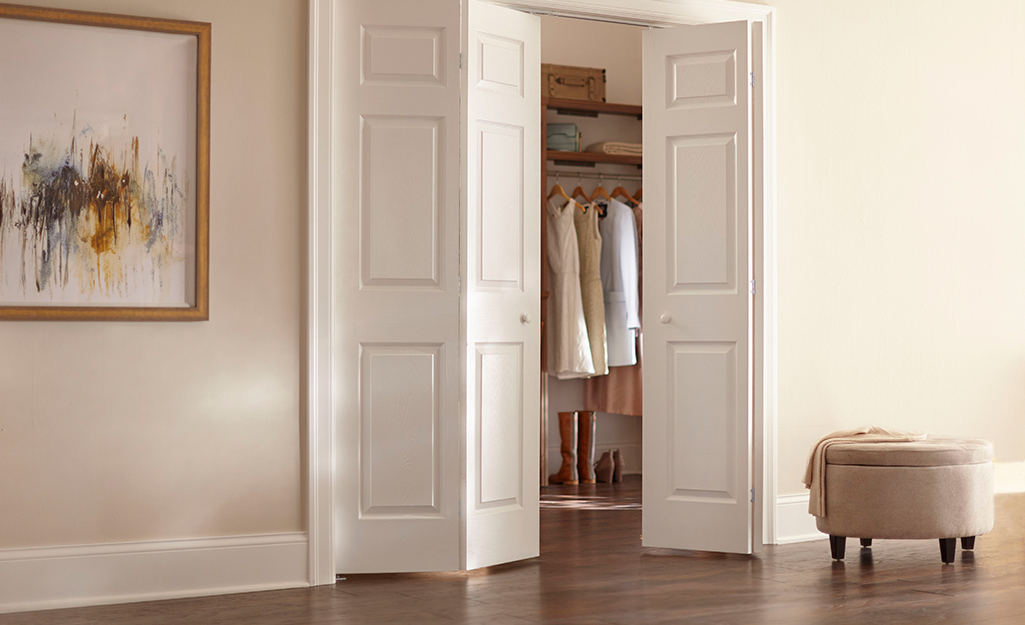 Medium density fiberboard (MDF) is economical, easy to use and a popular option for moulding, trim and baseboards. MDF is an engineered wood product made by combining wood fibers together with pressure treatment. It has no natural wood grain, so these baseboard materials do not stain well. However, MDF accepts paint applications very well. MDF is moisture resistant but still prone to swelling and warping if in direct contact with water. 
Jointed Pine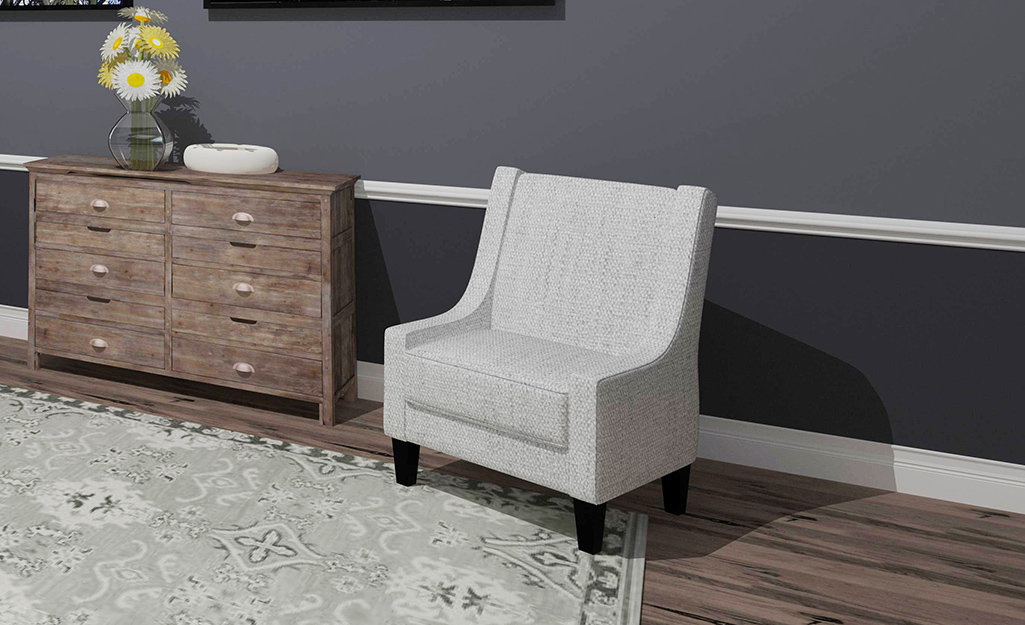 Pine is the least expensive of the natural woods. Unlike regular pine wood, knots and warping are not an issue since jointed pine comes pre-primed and treated. It is also sold unprimed. This makes jointed pine baseboard easy to nail and quick to install. Due to the visual finger joints on the pine, it also does not stain well. 
Hardwoods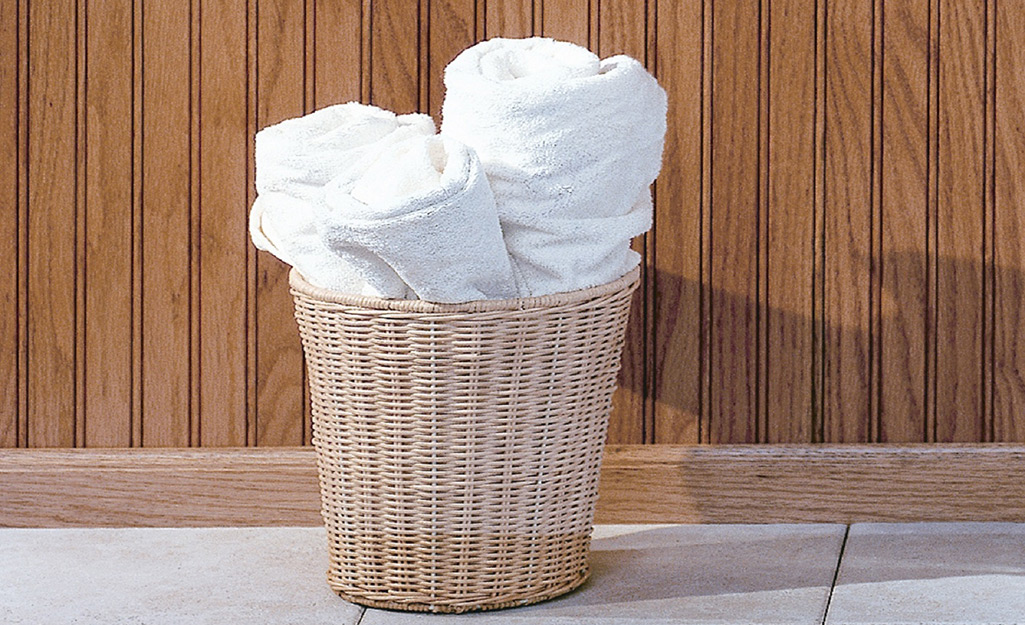 Hardwoods like oak and maple are an excellent choice of baseboard materials if seeking wood baseboards that can be stained. Hardwoods take stain and varnish well but are significantly more expensive than jointed pine and MDF. Hardwoods are popular as baseboards because of their durability.
Vinyl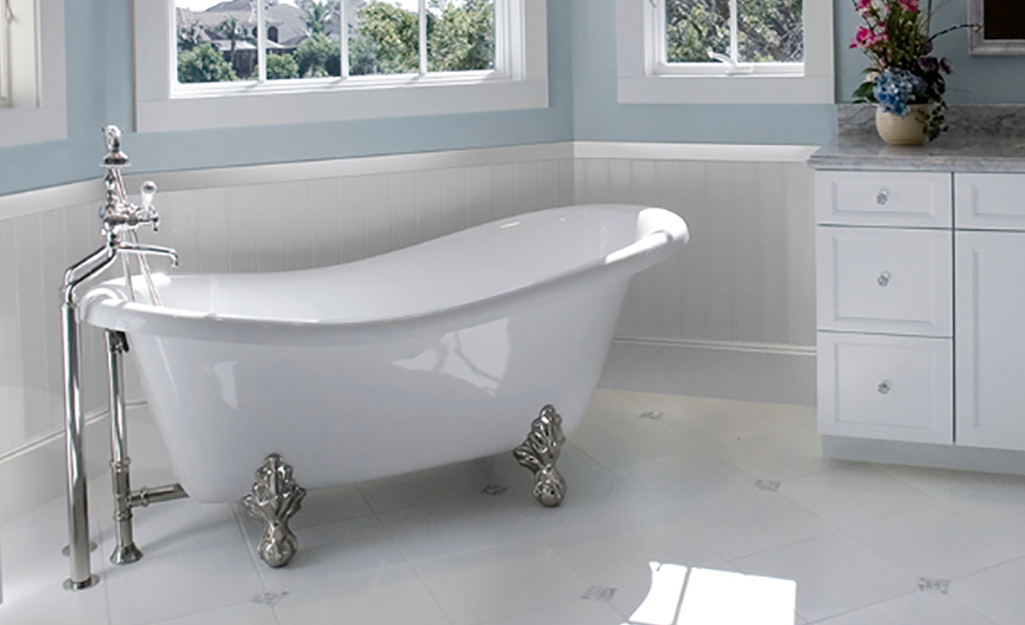 The synthetic material used in these types of baseboards is water resistant, termite resistant and perfect for use in utility rooms, basements, exteriors and any space where moisture is an issue. Vinyl wall base trim comes in rolls and is held in place with industrial strength glue. The durability of vinyl baseboards means they are suitable in areas of heavy traffic and a lot of activity.  
Baseboard Profiles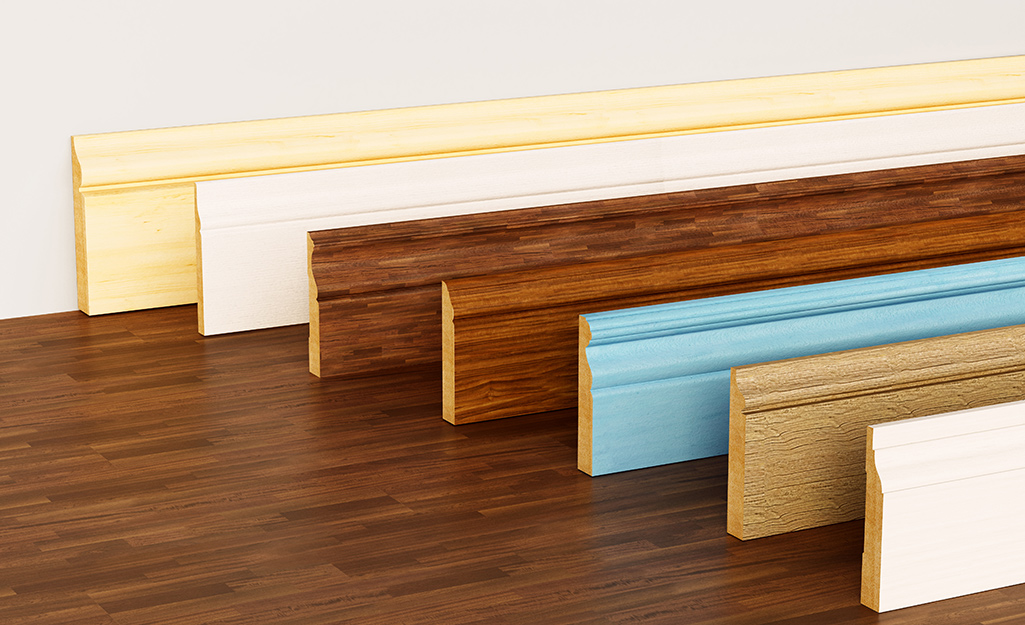 Baseboards come in a wide array of shapes. However, they fall into just four trim profiles. Most baseboards do not have set names, though they may be listed as "Colonial" or "Traditional" and more. They are typically labeled by their dimensions. 
Rounded or Stepped Baseboard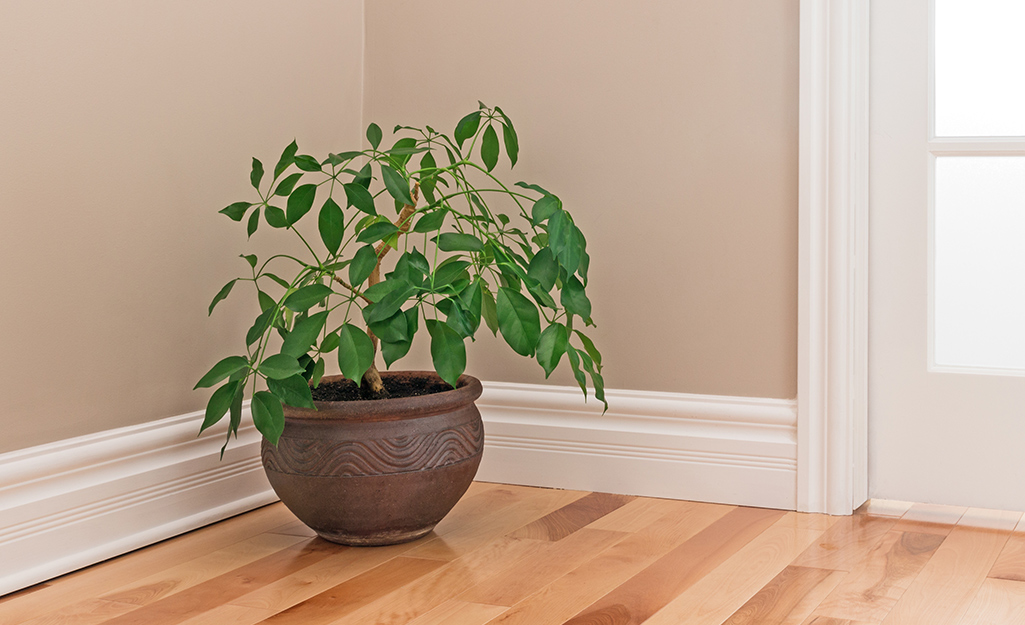 This is the most popular baseboard profile used in homes. The top of the trim has a rounded shape that tapers into the wall. The trim of these types of baseboards looks best in modern homes because of its relatively short profile and simple design. These baseboards are typically 5/8 inch to 7/8 inch wide and 3 to 3-1/2 inches high. 
Flat Baseboard Moulding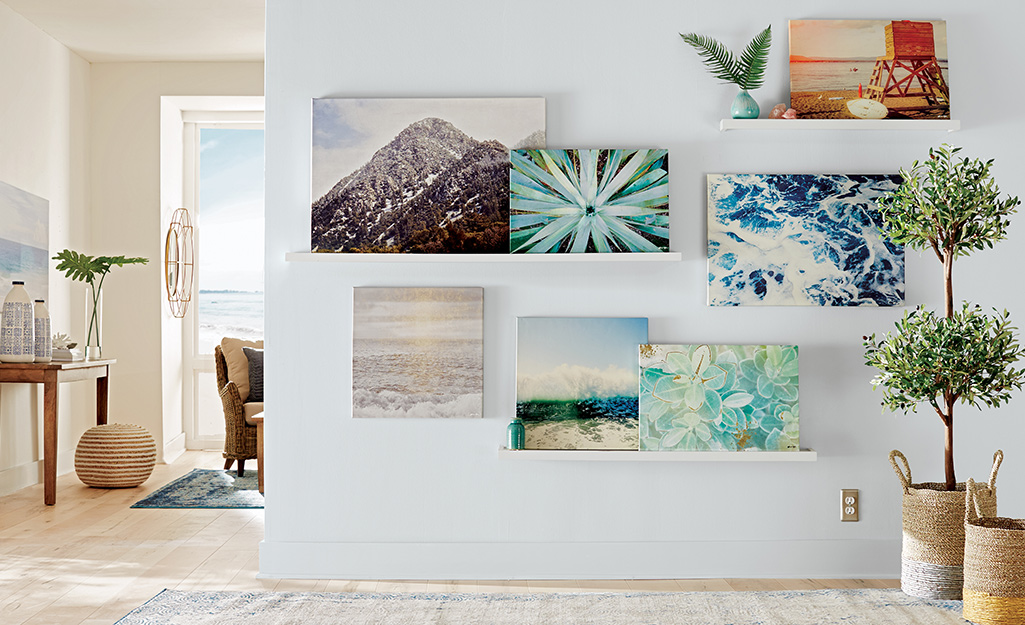 This baseboard is completely flat on the front. Flat baseboard comes in different heights, usually ranging from 3 1/2 inches to 4 1/2 inches. The back of the trim is grooved to permit bending and makes it easier to install. Flat baseboard is versatile — it can be used in nearly any style of home. 
Sculpted Mid-Height Baseboard Trim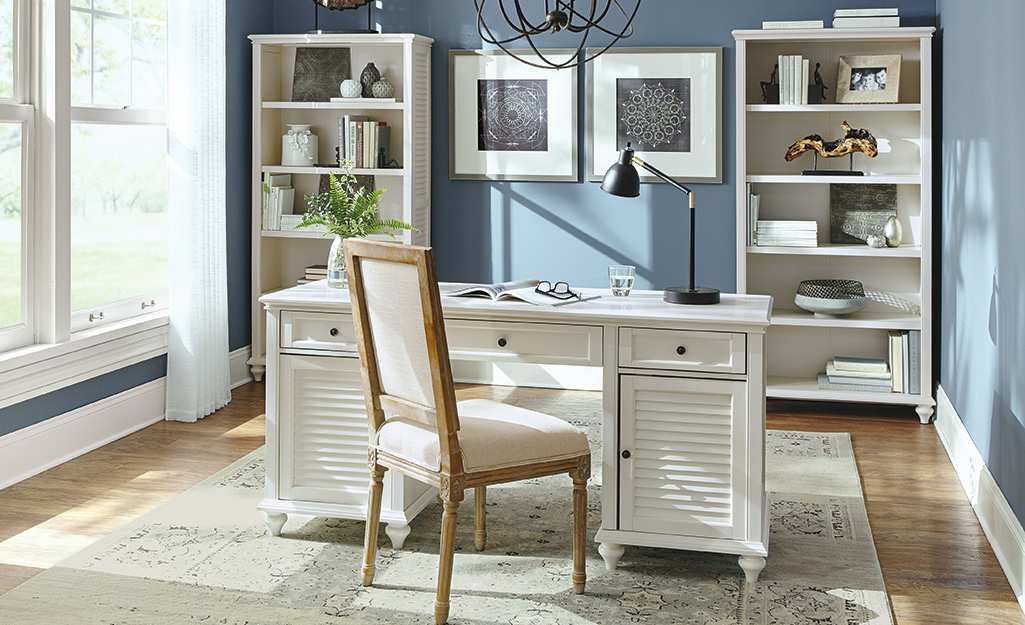 This trim profile ranges from about 4 to 5-1/2 inches in height and about 5/8 inch thick. The top portion of the trim is decoratively shaped with scallops or steps that taper toward the wall. This type of baseboard trim works best in houses that have a more formal style. 
Sculpted Taller Baseboard Moulding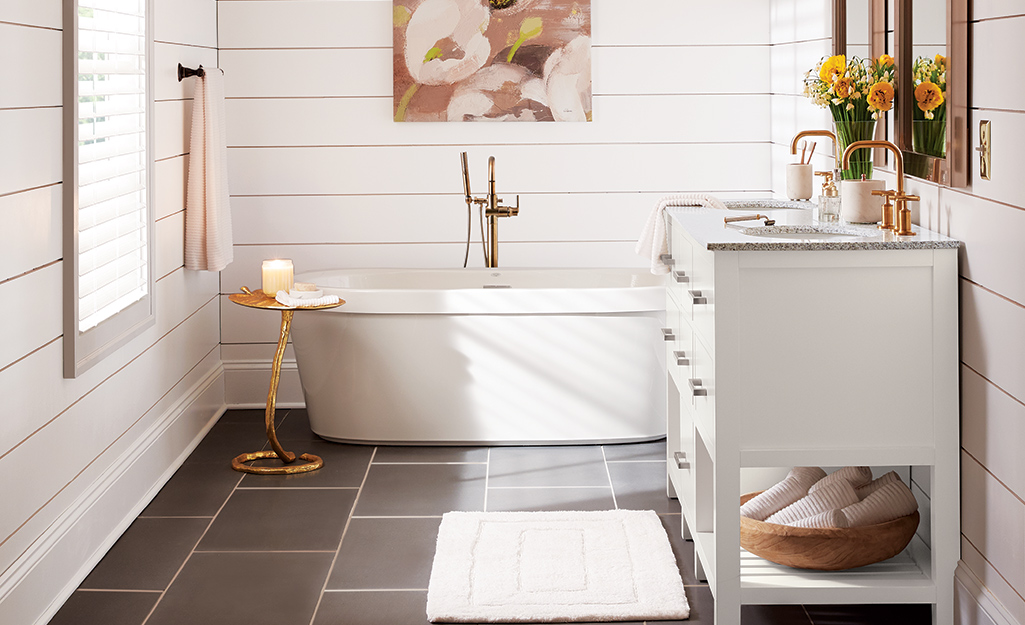 This baseboard profile adds visual impact to any room. Moulding can range in size from about 5 1/2 to 7 inches or higher and 5/8 to 1-inch wide. The top edge of the trim is sculpted with decorative scalloped or stepped details that taper into the wall. This baseboard design works best in homes that are large in scale. 
Shoe Moulding and Quarter Round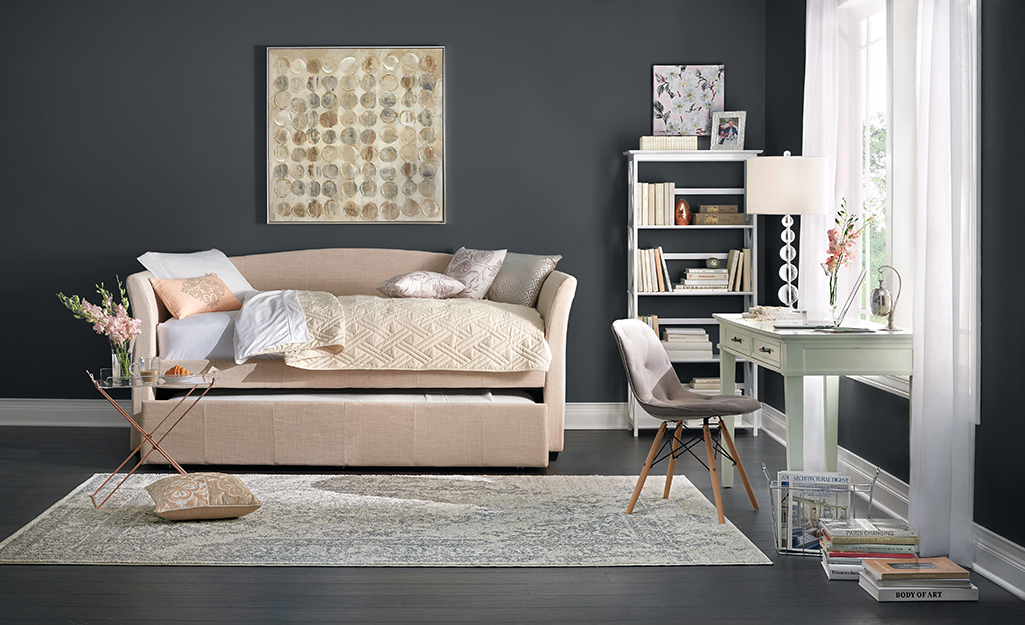 Shoe moulding and quarter round trim are often used interchangeably, but they are two different types of trim used in conjunction with baseboards. Quarter round is one-quarter of a round dowel with a 90-degree angle on the back. It works great to fill corners or soften any 90-degree joint between trim and mouldings.
Shoe moulding is similar to quarter round with the same 90-degree angle on the back. Instead of being a perfect quarter radius, it has a squatter profile. The main use of shoe moulding is to run along the intersection of the baseboard and floor. 
Choosing the right baseboard adds an attractive visual statement to your home. Download The Home Depot Mobile App and search for baseboards, crown moulding and other trims to give your wall the right finishing touch. 
Explore More on homedepot.com