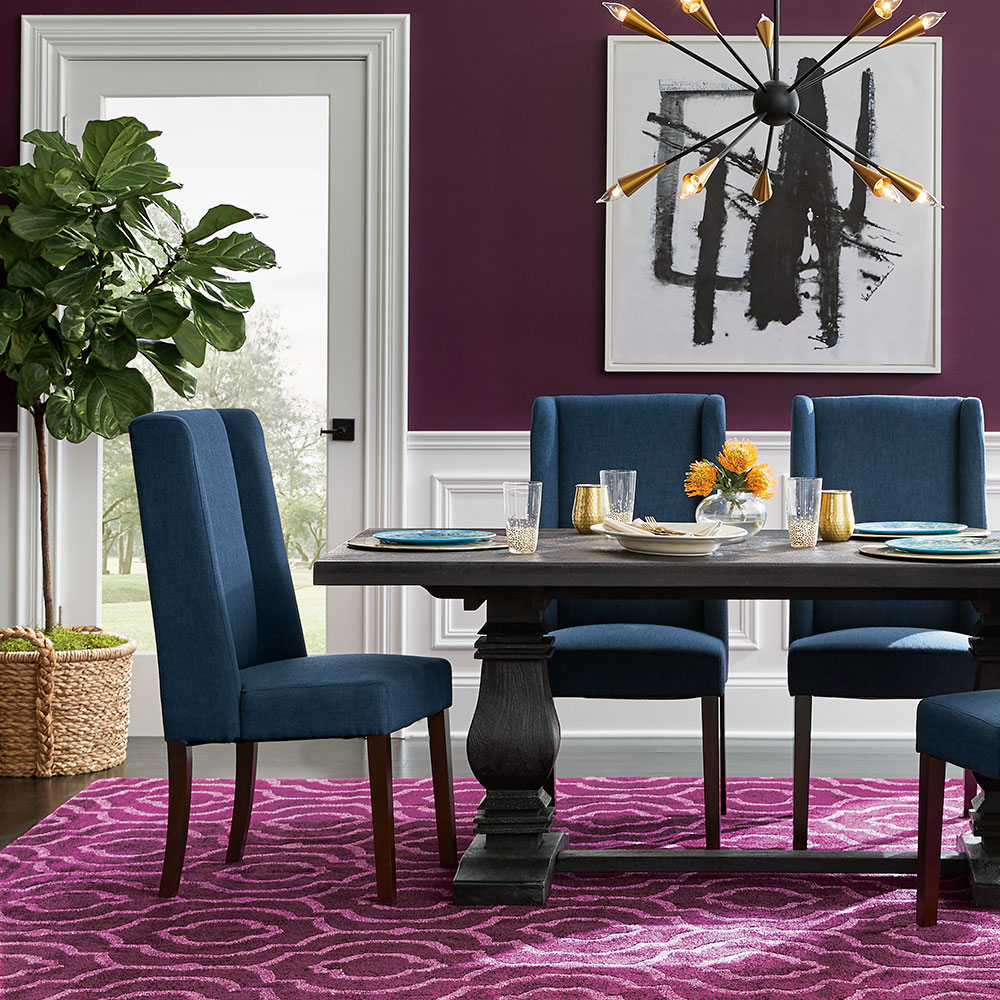 Moulding is an inexpensive way to add value and beauty to your home. There are many styles and materials to choose from, from elegant traditional moulding to sophisticated crown moulding styles. You can use moulding to enhance any room or space. It can add warmth and character to a living room or family room. Create a conversation piece for your kitchen or bring out the simple charm of a cozy bedroom. Learn about the different types of moulding available. Read on to find out about the materials and accessories you'll need to finish your moulding project.
Moulding Types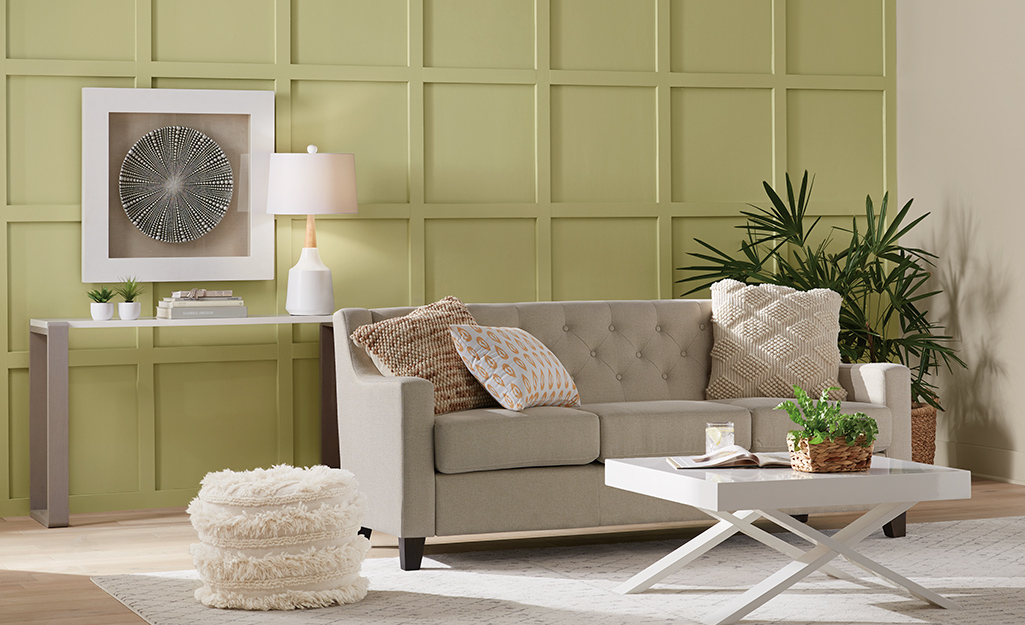 When deciding on types of moulding for your home, it's important to understand their purposes and differences, and how each type of moulding has a specific use. Below are the most common moulding and trim types:
Ceiling moulding, or crown moulding, softens the transition from wall to ceiling to create a visually stunning effect. The rule of thumb is the larger and taller the room, the wider the crown moulding. Crown moulding types can be simple or intricately detailed.  
Casing or architraves moulding is standard in most homes and made to conceal the gap between drywall and a door or window frame. The look will depend on your home style.  
Chair rail is meant to protect walls from furniture damage. Chair rails are often installed for decorative purposes. They add a warmth and charm while protecting the walls from scuffs and dents.  
Handrails are necessary for navigating stairways. Handrails will differ depending on the style of your home.   
Baseboard moulding is standard in most homes. Baseboards join the wall trim and the floor. They can be simple or ornate when coupled with quarter round or other styles of trim. Baseboards are usually thinner than casings. Use both to create a harmonious, cohesive look. 
Picture rails provide a decorative moulding option. Picture rails are a type of moulding that is installed horizontally. It's often used to display art or decorative plates. Picture rails can help prevent damage to your walls while adding style. 
Wainscoting is a decorative moulding that can be installed between a baseboard and a chair or picture rail.  
Panel moulding is used to frame wall paneling and add a decorative touch to traditional wainscoting. 
Board and batten refers to a wall trim piece used to cover the joints between two pieces of paneling.  
Where to Use Moulding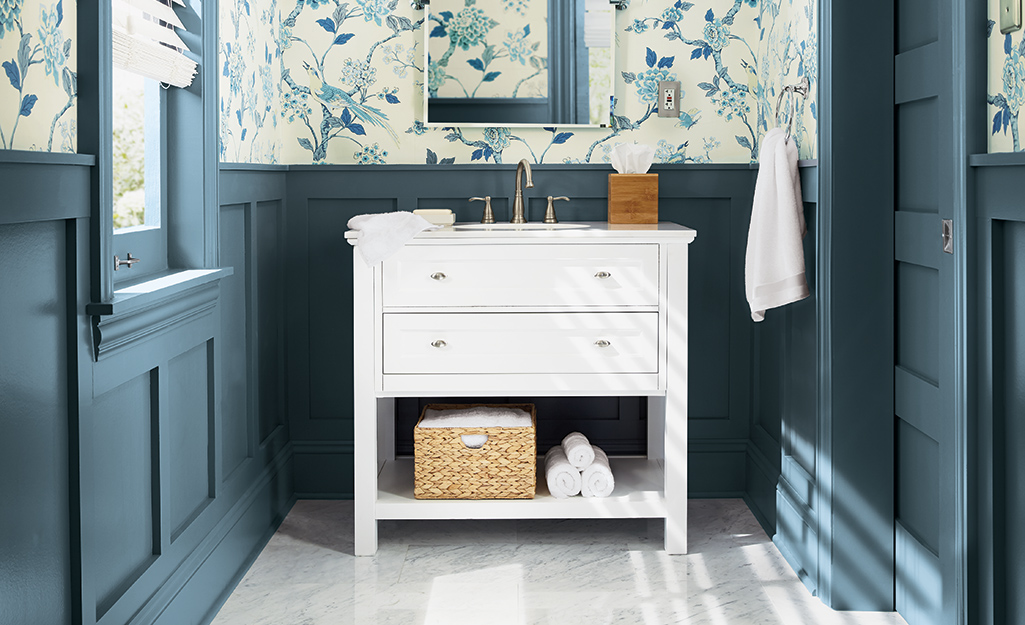 While you can install trim in any room of your home, how and where it's applied will differ. The applications of moulding are determined by position in the room during installation. Certain mouldings and trim, such as baseboards and crown moulding, will flow throughout the house. Decorative moulding like picture rails would be used only in specific areas like dining rooms.  
Here's a quick look at where to apply specific types of moulding in your home:
Wall and ceiling: Chair rail, panel moulding, wainscoting, picture rail and crown moulding.  
Floor: Baseboard moulding. 
Doors and windows: Casing or architraves. 
All moulding will be installed using nails and a hammer. Other tools you will need may include: a miter saw, finishing nailer, finishing nails and coping saw. Make sure you have a tape measure, level and pencil. Safety gear such as goggles and gloves are also a good idea.  
Moulding Materials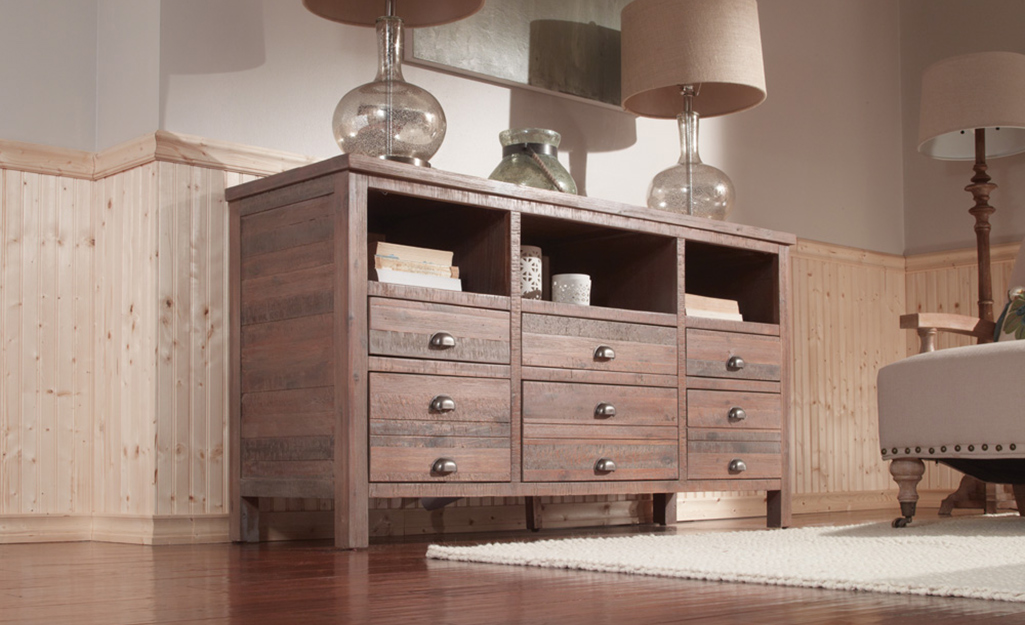 Moulding and trim can be made from many materials, including foam, polyurethane and rubber. Wood is the most popular moulding material.  
The material you choose will depend on your home style and budget.
Primed medium density fiberboard (MDF) is a high-grade composite material that typically comes pre-primed. This gives it a consistent, evenly painted finish with superior workability. 
Primed pine is natural wood-based, paint-grade moulding that is also pre-primed.  
Pine is a versatile softwood moulding that can be clear-coated, stained or painted. It offers a warm, rustic look. 
Oak is a classic and traditional hardwood moulding with a distinctive grain pattern. It can be clear-coated, varnished or stained and offers a durable, rich look. 
Polyeurathane is a high-density, lightweight material. It has the look of wood but will not warp, split or rot. It's pre-primed for an easy installation. 
PVC is a strong material that mimics the look of wood, while ensuring protection from moisture. It also won't crack or chip.   
Moulding Accessories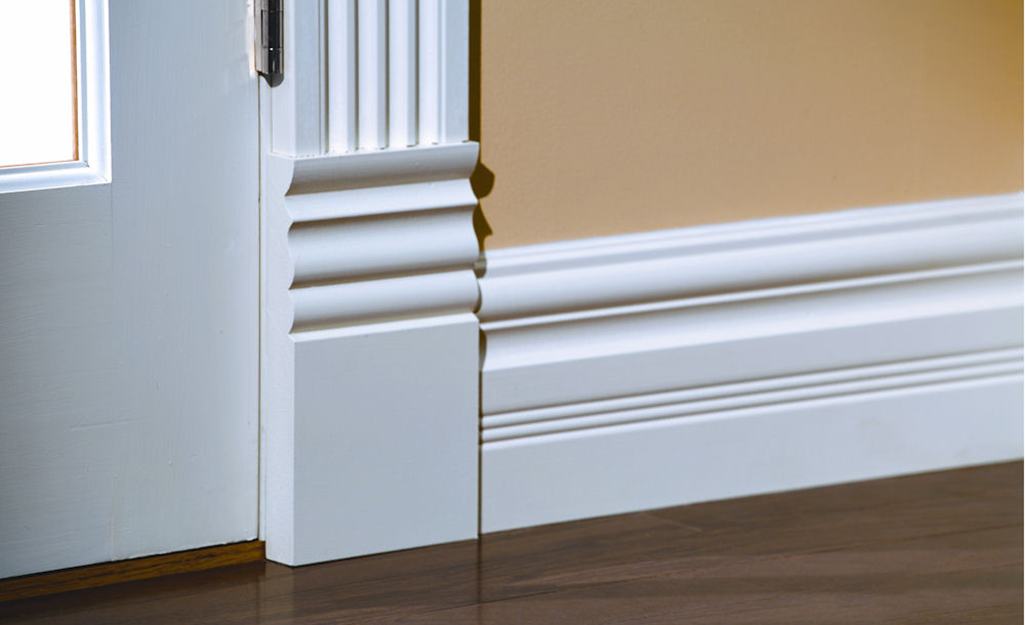 Corner blocks are functional and stylish accessories that will complement most moulding. Here are the most popular choices:
Rosettes are corner blocks that are used for changing directions of mouldings that are the same size, such as at the top of a door or window. 
Plinth blocks are baseboards that are used to join profiles of different widths, such as when a wide baseboard joins a narrower door casing. 
Crown corners can be cut using a miter saw or purchased preassembled. The preassembled inside and outside corner pieces simplify the installation process. You'll only have to cut butt joints to mate crown moulding to the corner pieces. 
Divider blocks are decorative blocks used during installation so the moulding can be cut straight instead of scarfed or cut at a 45 degree angle. 
Intermediate blocks are also decorative blocks used during installation on straight runs of moulding so the moulding can be cut straight instead of making a scarf joint. 
Moulding Tips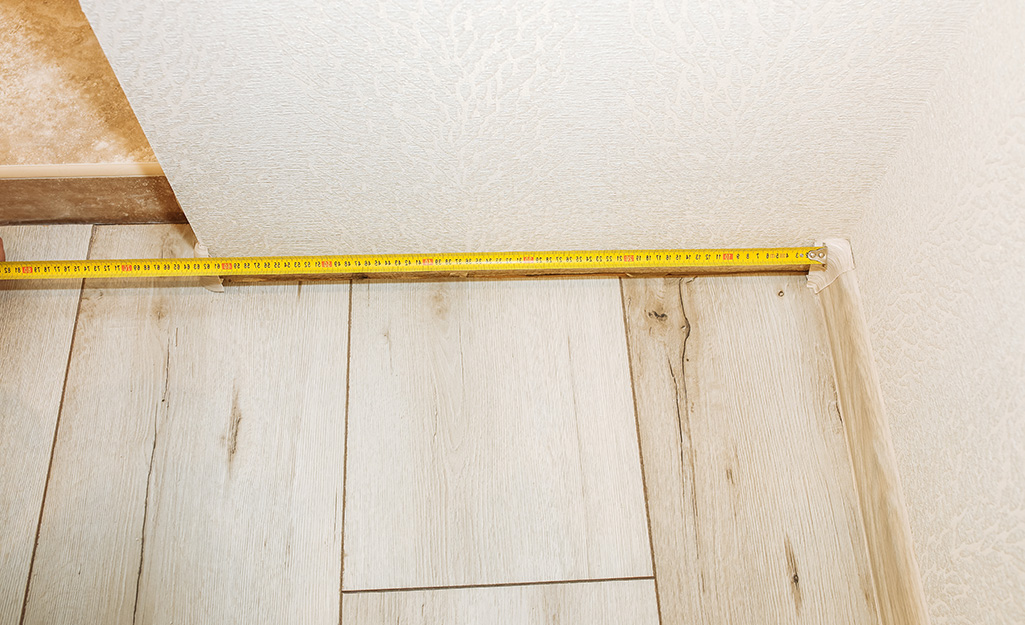 There are a few general things to keep in mind when choosing your type of moulding:
Always measure the room for moulding before making a purchase. You'll want to measure the length of each wall, making sure to calculate in any window or door openings. Then add an extra 10 percent to the sum for mitering.  
Buy about 15 to 20 percent more material than you need, just in case you miscalculate or cut the wrong length.  
Crown moulding and baseboards are sold in 8-foot and 12-foot lengths. An average room with a 16-foot wall will typically use two pieces of moulding. Save any extra cuts to finish off any rough edges.  
Moulding and trim styles are available in classic, farmhouse, modern looks and more. Choose a look that reflects your style. A classic or traditional look works in most spaces.
Adding moulding is a simple upgrade you can do yourself. The right type of moulding can make any room feel more elegant and polished. Lift your ceilings with crown moulding or wrap a dining room with chair rails and wainscoting. The many types of moulding ensure that you can find a style that suits your home. 
Need help identifying moulding or crown moulding types? Find products fast with image search in The Home Depot Mobile App. Snap a picture of an item you like and we'll show you similar products. 
Explore More on homedepot.com