Countertop edges are the finishing touch to your kitchen countertop installation. Your choice of countertop edge style is included with any new countertop purchase. There are many different types to choose from, depending on the size of your kitchen and your preferred decor style. This guide explains the different types of countertop edges available so you can pick the best one for your kitchen.  
Things to Consider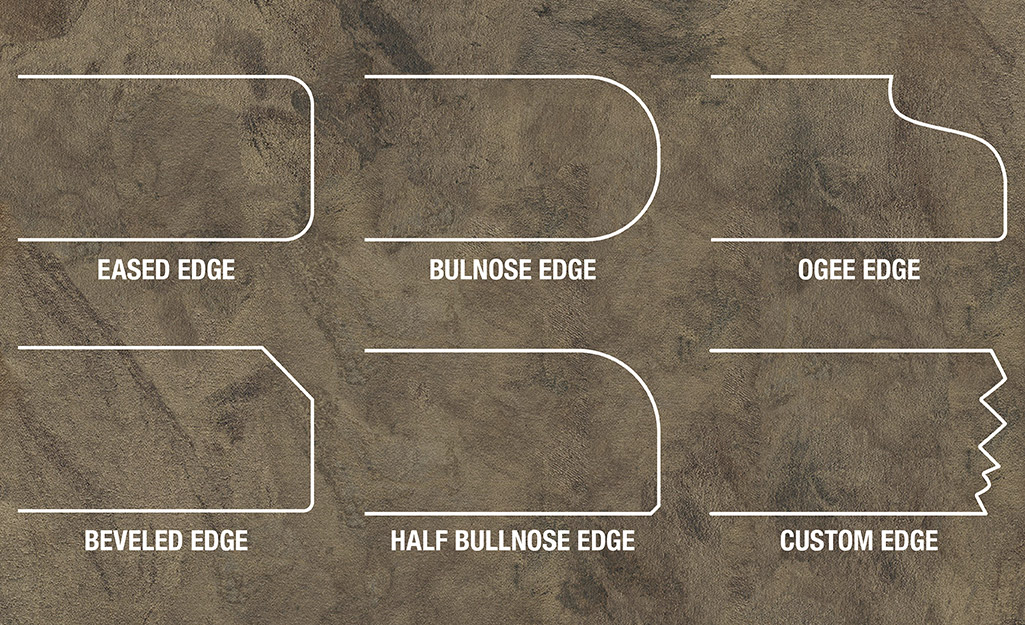 When choosing between countertop edge styles, you'll want to consider the material of your countertops, the size and style of your kitchen and your price range.
Certain countertop materials may not be able to accommodate all edge styles. Quartz countertop edge profiles are usually the most diverse, since quartz is durable and can handle even the most intricate edge designs. Laminate countertop edge options tend to be more limited. Ask your countertop manufacturer which types of countertop edges are possible for your counter material. 
If you have a large, spacious kitchen, most countertop edges will look at home. However, if you have a smaller kitchen, or a kitchen with tight corners, you may want to choose a subtle edge profile. You should be able to move around counter corners without bumping into them. 
Ornate countertop edges such as ogee edges fit in with traditional style kitchens, while simpler edges like square or beveled edges better suit contemporary kitchens. While there are no hard and fast rules about which edge is best for which style, it's important to consider the overall look of your kitchen. 
Naturally, a very detailed countertop edge usually costs more than a simple edge. As with any purchase, keep your budget in mind. 
Countertop edges for laminate counters are a separate piece attached with adhesive. You may not have to replace all your countertops to drastically change your kitchen's appearance. You can instead add a new edge to your current laminate counters. 
Tip: Whenever possible, ask your countertop manufacturer about their countertop edge options at the start of your counter selection process. That way you can have a clear image of what your kitchen will look like. 
Eased Edges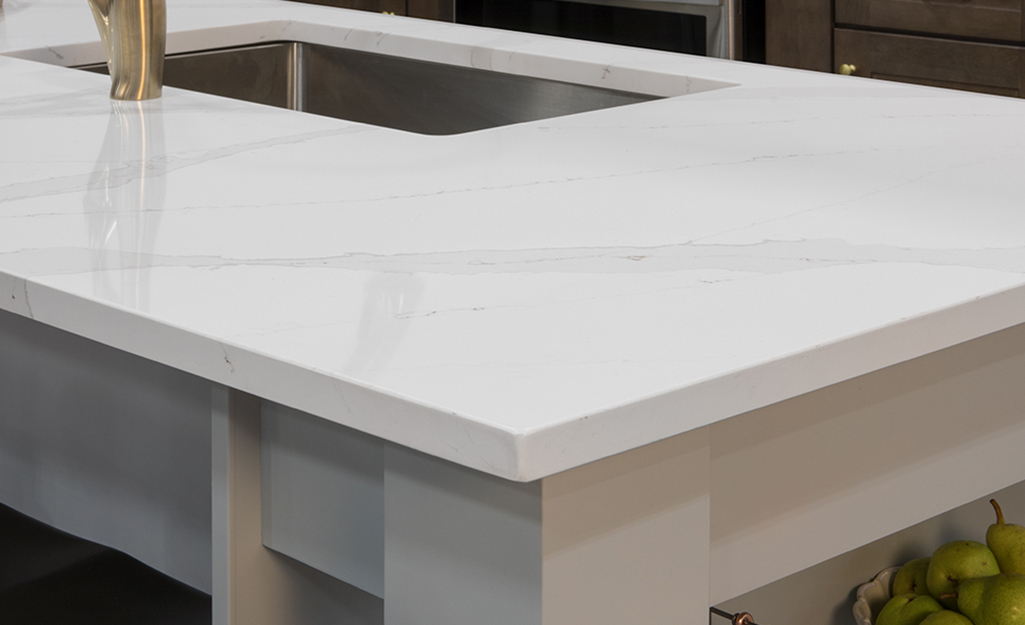 Eased edges are great for small kitchens, tight corners and narrow walkways. They have slightly rounded corners for safety and comfort, while still having flat, unobtrusive sides. Eased edges are a popular and inexpensive choice for modern or traditional kitchens. They work with any counter material, and their rounded edges help prevent chipping. 

If you like the subtlety of eased edges but want an even more modern and streamlined look, consider square edges. Although often grouped together with eased edges, this simple style has a straight, 90-degree edge that's less rounded than true eased edges. While most striking in a contemporary kitchen, square edges can fit any kitchen decor. Square edges are compatible with any counter material and are cost-effective. Note that square edges can be more prone to chipping than eased edges.
Beveled Edges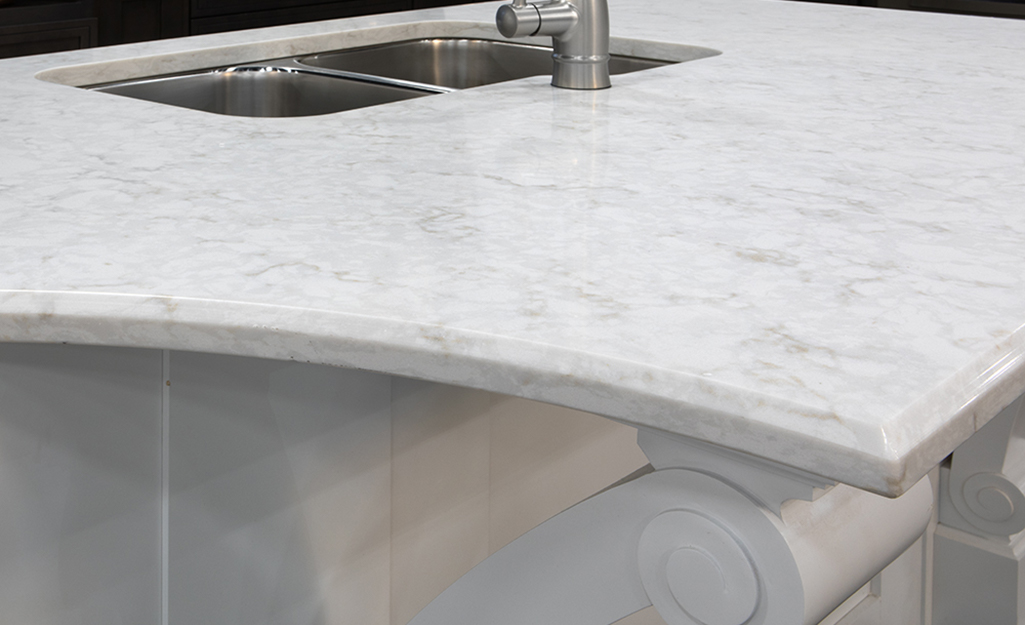 Beveled edges are marked by their sharp 45-degree angle. This cut makes for a well-defined border that frames the countertop while maintaining an elegant finish. There are many variations of beveled edges. You can opt for a 1/4 bevel or a more defined 1/2 bevel. You can also have just the top edge beveled or have both the top and bottom edges beveled. This edge isn't much more expensive than the above styles, making it a popular option for many types of counters. 
Ogee Edges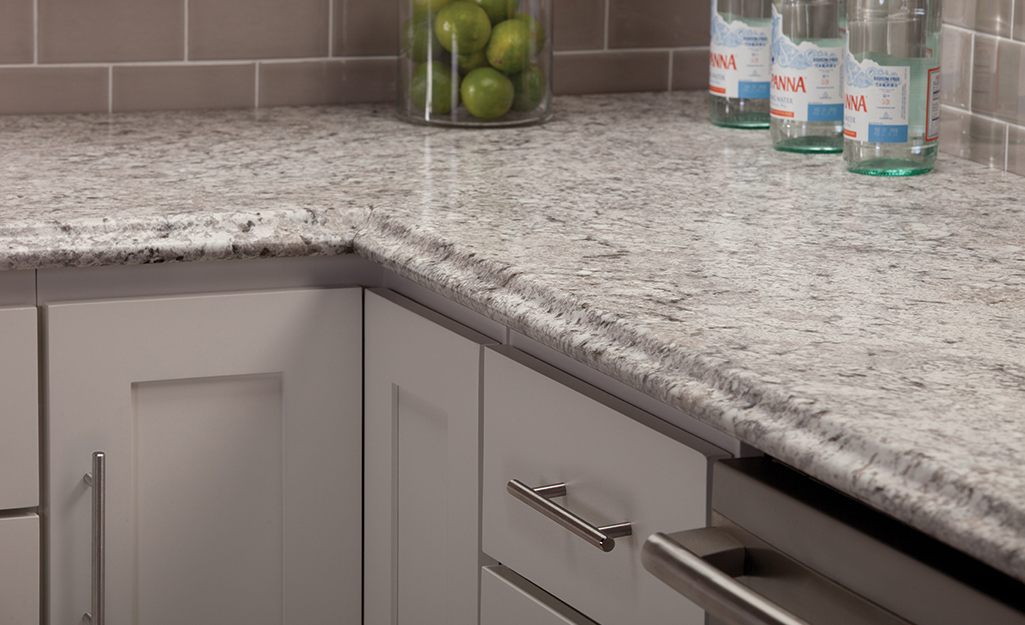 Ogee edges feature an elegant "S" shape whose curves can vary from subtle to dramatic. These edges are popular for natural stone countertops, but they can also be achieved with high-quality laminate surfaces as well. Since this edge adds extra depth to your countertop, it's best for larger kitchens.  
A double ogee edge has the same shape but with an extra curve. The ogee edge is more difficult to create, so it is one of the more expensive edge styles. Dramatic curves or a double ogee edge can make this style more costly.  
Bullnose Edges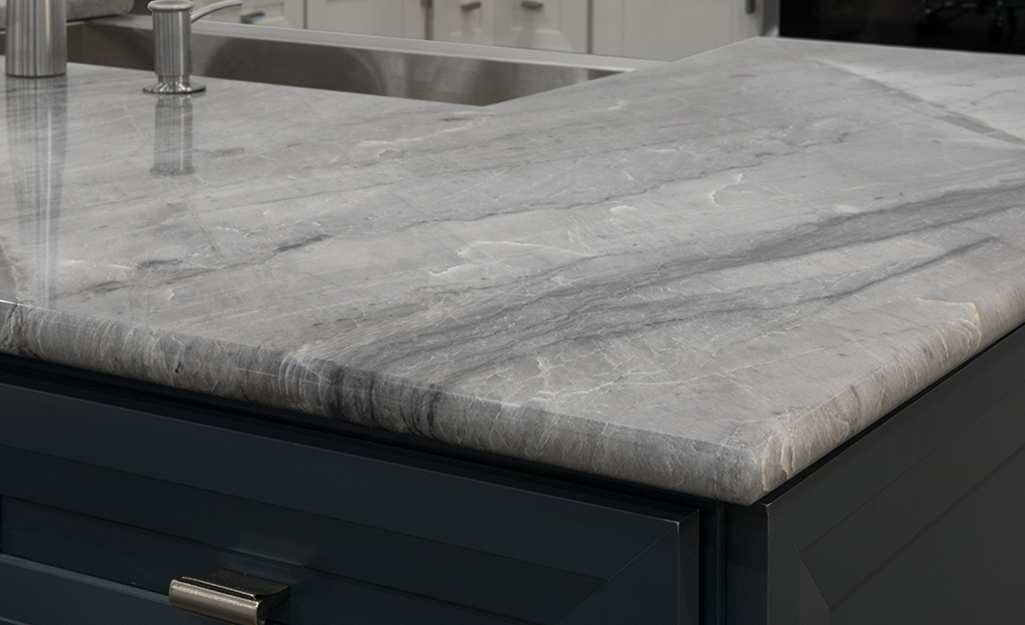 Bullnose edges are curved along the top and bottom for an even finish. They are universally flattering for virtually any kitchen and are one of the most popular granite countertop edges, although they work well with any counter material. Bullnose edges are also great countertop edges for laminate, since they can make the laminate seem solid and more luxurious. The soft finish of this style offers a sophisticated touch that is both safe for kids and easy to clean. 
If a bullnose edge isn't possible for your laminate countertops, consider a crescent edge. A crescent edge is a laminate countertop edge that mimics the look of bullnose edges with a slightly less dramatic curve. 
Tip: The full curve of bullnose edges can allow spills to travel to the underside of the edge and onto cabinetry. Be sure to wipe up spills quickly. 
Half Bullnose Edges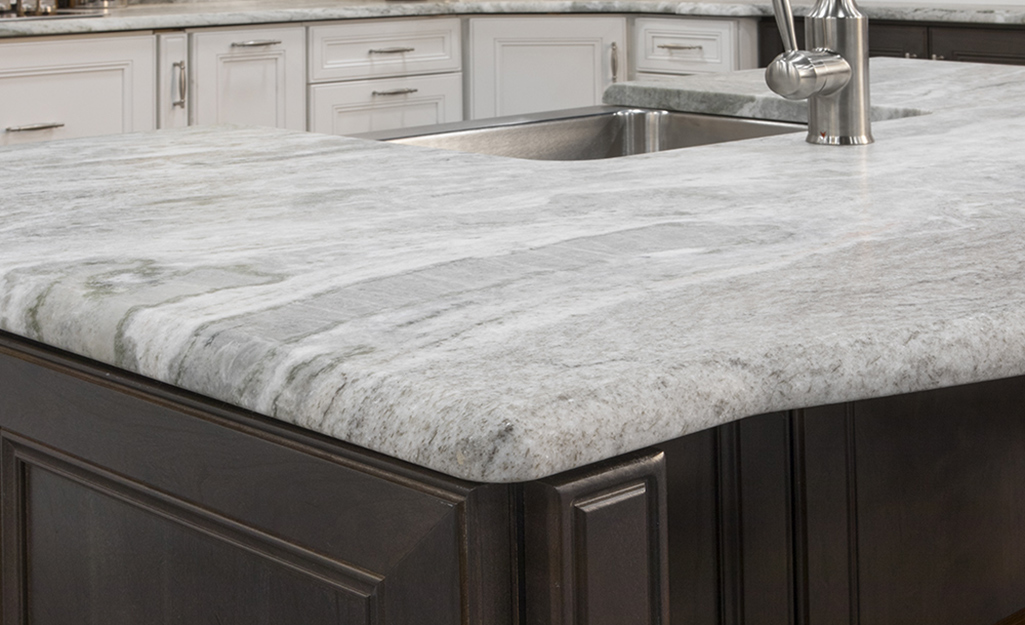 Half bullnose edges, or demi-bullnose edges, have the delicate curve of a bullnose edge and a flat bottom. The soft, rounded top makes this edge a good choice for kitchens of any size. These edges look best in traditional kitchens and when paired with stone countertops. While full bullnose edges will make a countertop look thinner, half bullnose edges will make it look thicker. 
Custom Countertop Edges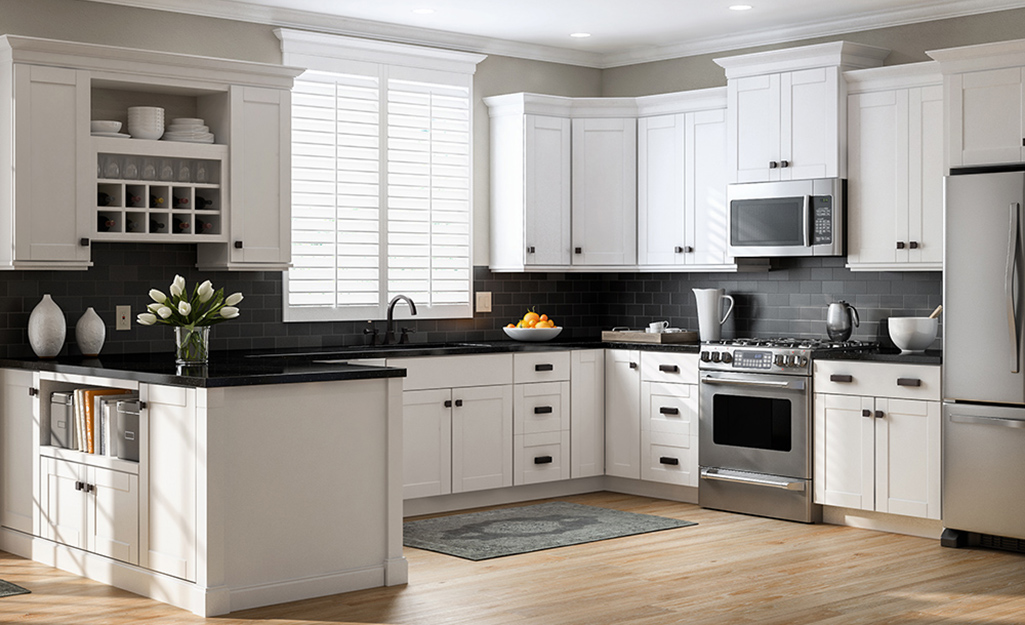 Custom countertop edges can be designed and fabricated to your unique style.  
Our kitchen design experts can work with you to create custom countertops that complement your space while also making a statement.  
Custom edges are recommended as a finishing touch for luxury and upscale kitchen renovations. 
When choosing granite countertops, consider a custom rock face or chiseled edge that exposes the raw stone to give your kitchen a rustic and natural feel. 
With so many types of countertop edges to choose from, you're sure to find the right style for your kitchen. Let the kitchen specialists from our countertop installation services help you find a standard style or create a custom edge that works for you.  
Need help identifying a tool or material? Find products fast with image search in The Home Depot Mobile App. Snap a picture of an item you like and we'll show you similar products. 
Explore More on homedepot.com