Bolts are a type of fastener. Fasteners are used to secure or fasten materials together. There are many types of bolts and hardware nuts. Most, if not all, bolt types have machine threads. A threaded bolt screws into nuts to hold or fasten materials together. Bolt types include eye bolts, wheel bolts and machine bolts, while types of nuts include cap nuts, expansion nuts and u-nuts. The type of material and finish also factors into how fastener types look and perform. This guide will tell you the about the types of nuts and bolts and the different types of bolt heads.
Types of Bolts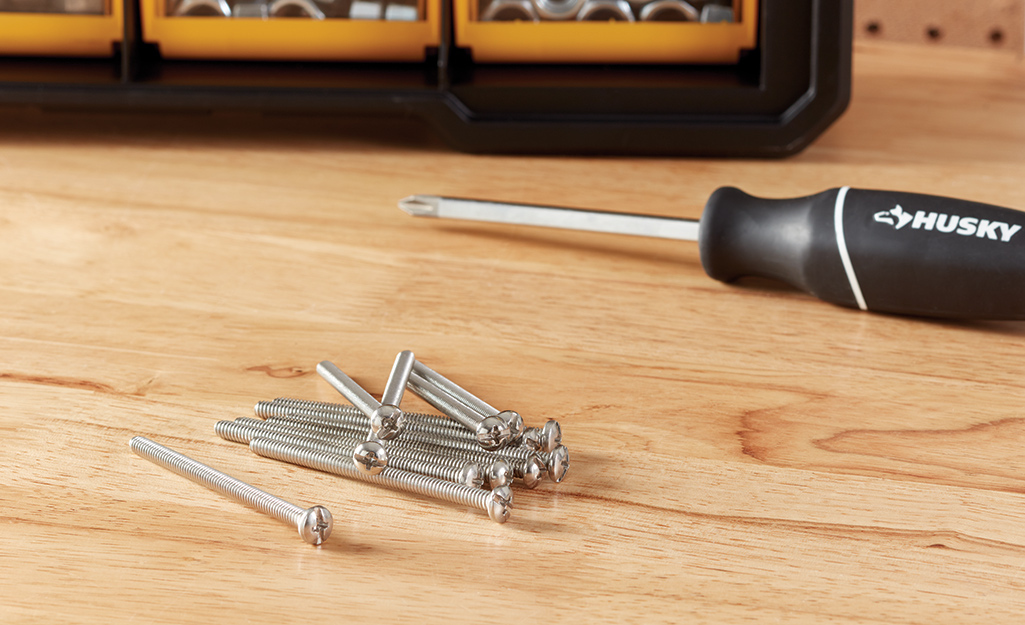 This fastener is often used with nuts and washers. Bolts are made in assorted sizes and the diameter of the bolt increases with length. Bolts have heads and threaded parts called shanks. The size of a bolt is associated with the diameter of the shank and the length. Bolt types include:
Carriage Bolts:
Domed, enlarged head shape
Designed to keep bolt from pulling through
Hex Bolts:
Also called hex cap screws, have six-sided heads and machine threads
Works with a tapped hole or a nut
U-Bolts:
Shaped like the letter "U" with screw heads on either end
Supports rope, chain, auto components and pipework
Lag Bolts:
Also known as lag screws, not used with a nut
Extremely sturdy, good for bearing heavy loads
Specialty Bolts:
Various sizes, from less than a millimeter to over 20 inches long
Used for various materials, including plastics and composites
Eye Bolts: 
Used in rigging, anchoring, pulling, pushing or hoisting applications
Two types are forged or bent into one piece
Types of Hardware Nuts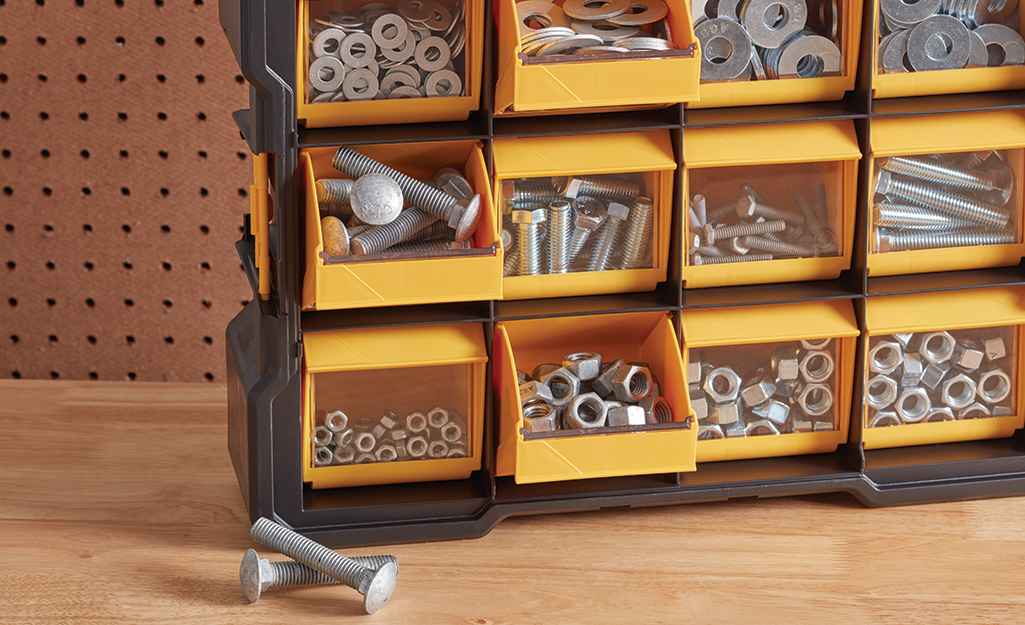 Nuts are fasteners with threaded holes that secure to bolts, screws or studs and hold parts together. Once securely fastened, a nut prevents axial movement in connected materials. Types of nuts include:
Axle Hat Nuts:
Also called an acorn nut or cap nut, has a domed top
Caps the exposed ends of shafts, axles and rods
Hex Nuts:
Six-sided, used with hex bolts, attached with a wrench
Finished hex, semi-finished hex, hex flange and slotted hex
Jam Nuts:
Half as long as standard hex nuts
Locks in place without clamping to another object
Lock Nuts:
Also known as prevailing torque nuts
Used with other nuts to prevent them from loosening
Push Nuts:
Can be capped or uncapped, installed with a special nut driver
Removal will destroy fastener
Coupling Nuts:
Hollow threaded fastener, also called extension nuts
Joins two male nut threads, driven with a wrench
Speed Nuts:
Also called a sheet metal nut
Has two metal pieces that function as one
Square Nuts:
Threaded nut with four sides
With various internal platings
T-Nuts:
Has a flange at the end of a long threaded body
Often with 3 or 4 prongs to sink into material for better retention
U-Nuts:
Made from one piece of rolled metal
Used to fasten two or more items together
Wing Nuts:
Threaded nuts with wings on both sides
Applies and removes with easy manual turning
Common Bolt Materials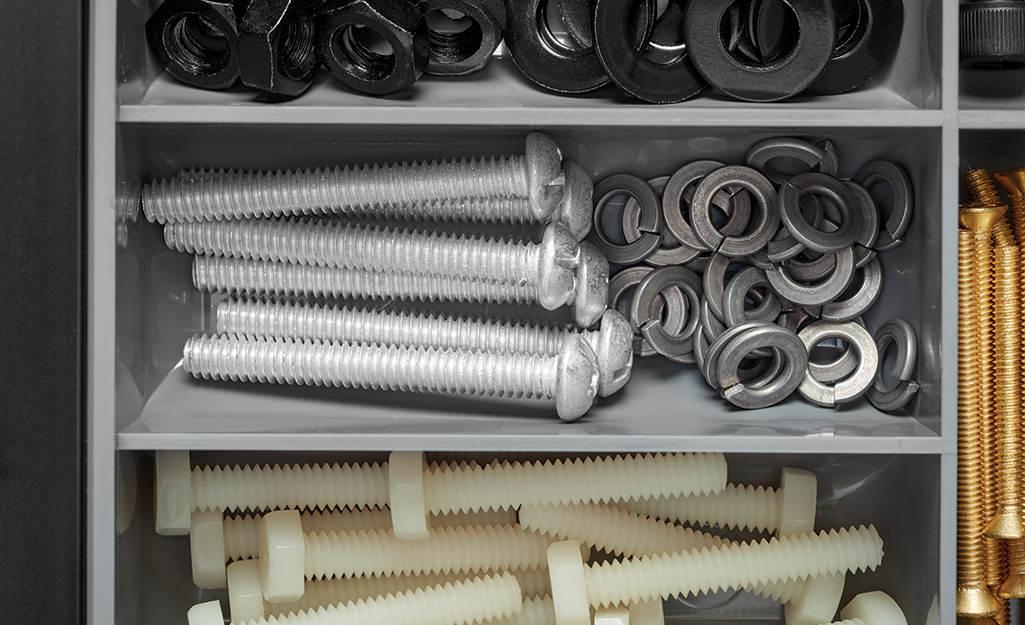 Bolts and nuts are fabricated from a variety of materials. These options include metals and polymers. Stainless steel offers strength and corrosion resistance, while the polymer options have less strength than stainless, they are a good choice for resisting chemicals. The most common materials are:
Stainless steel
Alloy steel
Low carbon steel
Medium carbon steel
Titanium
Polymers such as nylon
Finish Options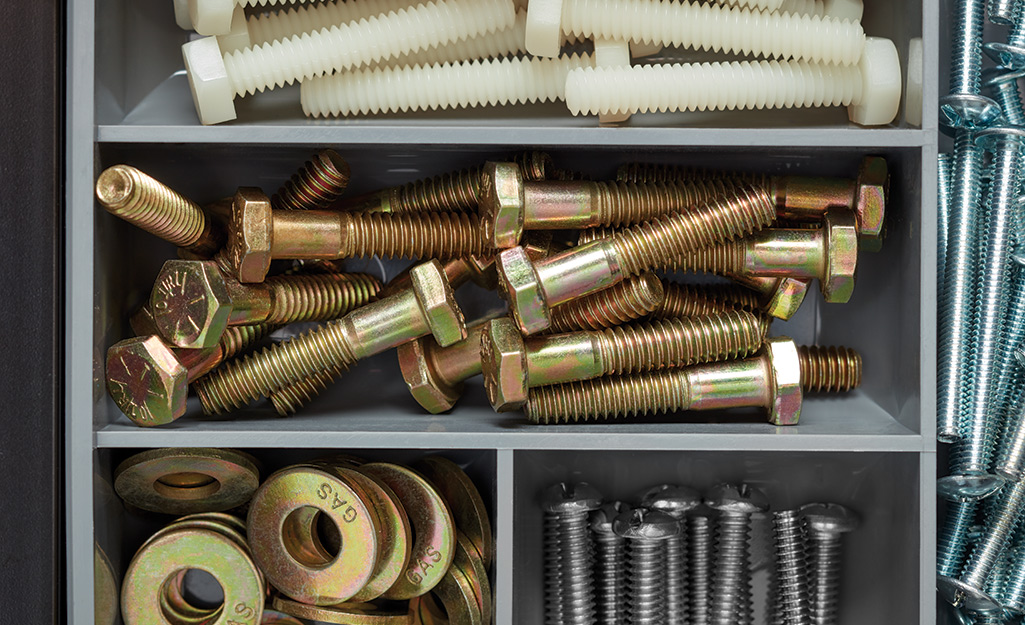 The use of heat treatments and application of various finishes, also known as "plating," affect the look and performance of nuts and bolts. Finishes provide material stability and protects the fasteners from corrosion and rust. Below are some common heat treatment and finish benefits:
Zinc coating - Most common, low cost, resists corrosion and rust
Nickel -  Very hard finish, higher investment, good corrosion resistance
Chromium – Bright finish, good rust and corrosion resistance
Chromate – Adds color, shine, superior rust resistance
Anodized Aluminum - Hard oxide surface, excellent corrosion resistance, dyed in a variety of colors
Nuts and bolts work together to form strong working bonds. Understanding the various types of nuts and bolts can help you choose the best types for your project. Need help identifying a fastener? Find products quickly with image search in The Home Depot Mobile App. Snap a picture of an item you like, and we'll show you similar products.
Explore More on homedepot.com