The type of pipes you choose for your project depends on its purpose. Will it be for water supply, drain-waste-vent or a gas line? There is no shortage of choices when it comes to plumbing pipes and it only begins with plastic vs. metal. PEX pipes vs. copper? How about CPVC vs. PEX?
One thing in common with all types of pipes is they need to be replaced as quickly as possible when they develop a leak or break. This guide will teach you about the types of pipes for plumbing. You'll learn more about some common types of pipes for water supply, natural gas and drainage use and how to measure pipes properly.
Tip: Before replacing or installing new pipes for water or gas, always consult local building codes and regulations. Some areas of the country require installation by a professional, while others dictate the types of pipes required for certain applications. Permits are not usually necessary for repair or replacement work, but they are required if you are running pipe in a new location. Always use extreme caution when working with gas lines.
PVC Pipe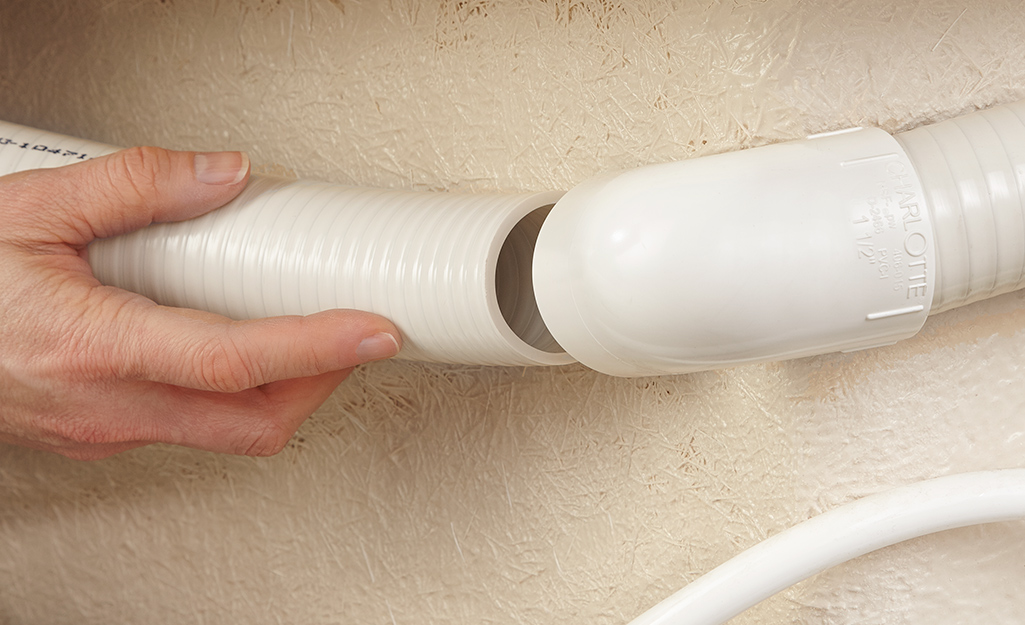 PVC pipes are used for cold water applications only. They can warp when used with hot water. Keep that in mind when considering PEX vs. PVC. 
May be main gas line or pipes for water supply to the home and used for drain-waste-vent (DWV). 
Commonly used for irrigation systems. 
Can be connected for long stretches. 
Available in rigid 10-foot and 20-foot lengths with diameters from ½ inch to 6 inches. 
Joins with primer and solvent cement or push-to-connect fittings. 
Vulnerable to sunlight, which can make PVC brittle. 
CPVC Pipe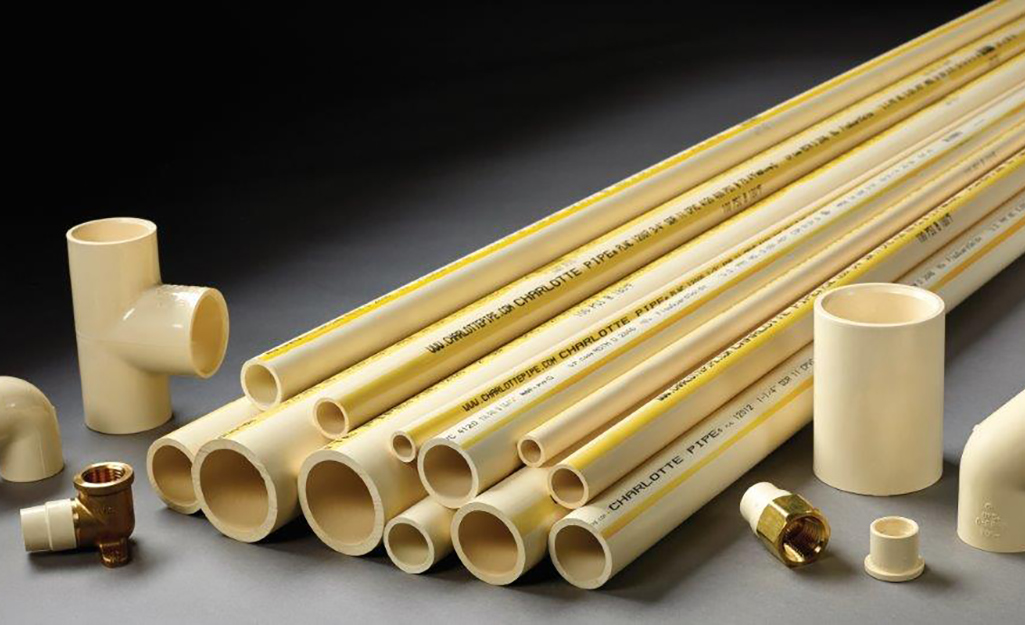 This rigid water pipe is suitable for hot and cold water applications. CPVC pipes can be used for copper pipe replacement in residential plumbing. 
Available in 2-foot and 10-foot lengths with diameters of ½ inch to 1 inch. 
Pipe and fittings join with primer and solvent cement or push-to-connect fittings.
PEX Pipe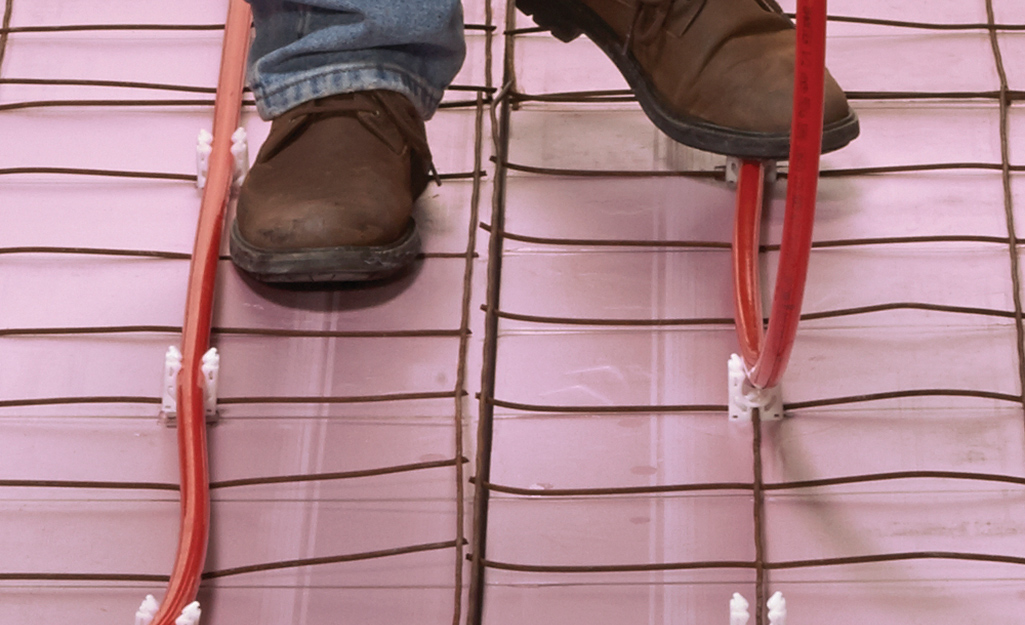 PEX, a cross-linked polyethylene pipe, is considered by some to be the greatest innovation for DIY plumbers.
PEX pipes often replace copper for hot and cold water in residential retrofits. They are easy to cut, install and connect and less costly than copper. 
These lightweight flexible pipes for water easily maneuver around obstructions without elbow fittings. 
Available in 10-foot lengths or coils of 100 feet up to 500 feet with diameters of ¼ inch to 1 inch. 
Joins with metal crimp or push-to-connect fittings, which can be connected by hand without tools. 
Can become brittle after exposure to sunlight. 
Should not be used for exterior plumbing. 
Copper Pipe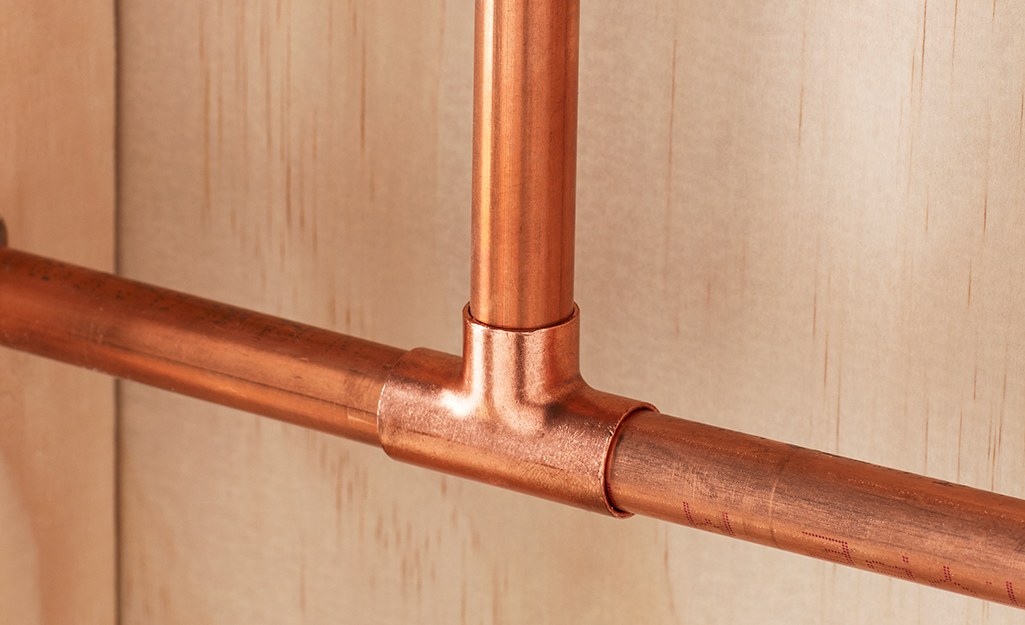 Copper pipes are considered by many to be the standard for residential hot or cold water applications.
These lightweight and durable metal pipes are available in rigid 2- and 10-foot lengths with diameters of ½ inch to 1 inch. 
Types of copper pipe fall into categories based on thickness of pipe wall. The thinnest, type M, is suitable for indoor water and gas applications. 
Thicker type L and thickest type K are used for gas service lines. Not recommended for use with natural gas in some areas as sulfur content can cause interior flaking. 
Joins by soldering, brazing, a compression coupler or push-to-connect fittings for water applications. 
Copper requires a greater investment than other types of plumbing pipes.
Black Pipe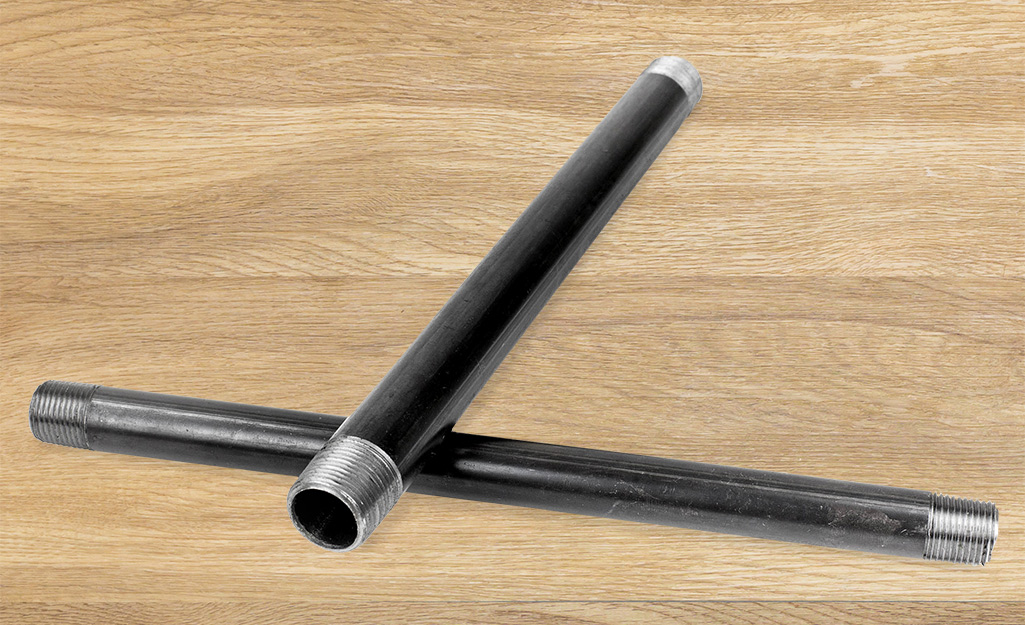 Black pipes are strong and durable. They are also known as black steel pipes, black iron pipes or black malleable pipes. 
Used to transport natural and propane gas from the street or a tank to the home. 
Good for fire sprinkler systems because of heat resistance. 
Hub-and-spigot cast iron pipes should be installed by professionals. 
Comes in a variety of lengths from 2 inches to 10 feet and diameters of ¼ inch to 2 inches.
Galvanized Pipe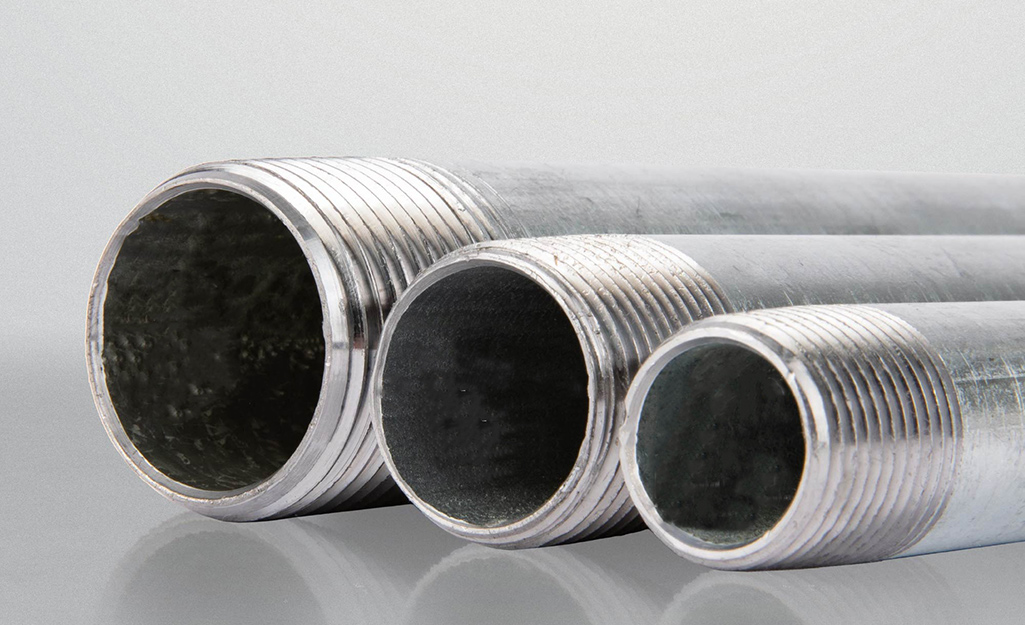 Galvanized pipes are used for water supply lines, well pump and some irrigation applications. They are dipped in zinc during manufacturing process to prevent corrosion. 
Galvanized pipes are rarely used in new home construction today, but were common until the 1960s. 
Various lengths from 18 inches to 10 feet with diameters of ½ inch to 2 inches.
CSST Pipe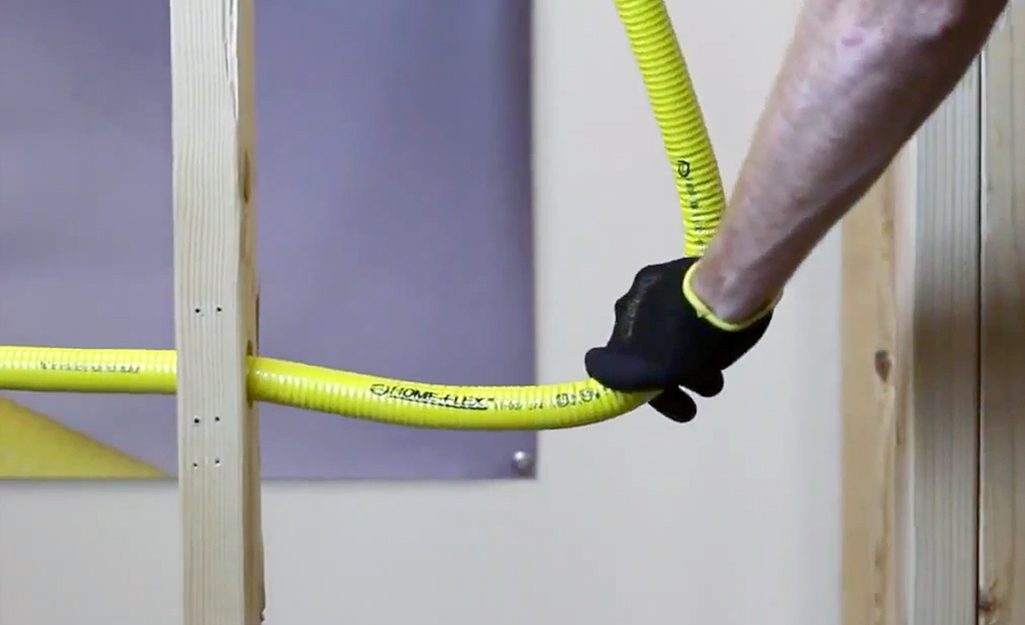 CSST tubing, or corrugated stainless steel tubing, is good for installing gas appliances. 
These corrugated pipes can bend around corners reducing the number of joints and fittings. 
Easier to work with than steel pipe and weighs a lot less. 
Certification through manufacturer is recommended before installing CSST pipes.
Polyethylene Pipe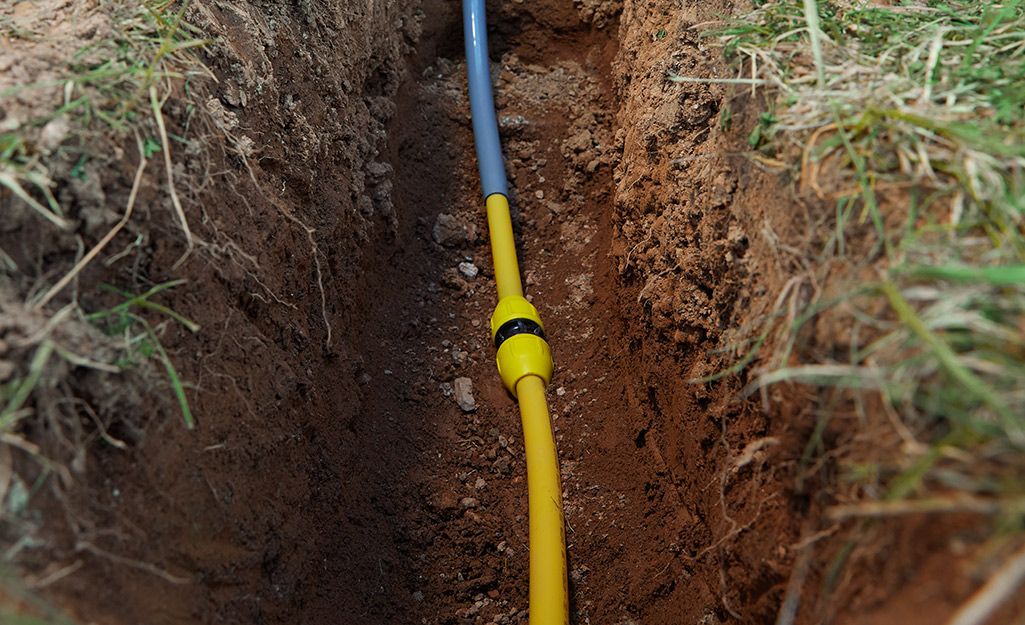 Polyethylene pipes are used in a wide range of pipes for drainage, irrigation, water service and even some varieties for underground gas transport. 
It is durable and provides long-term resistance to environmental conditions in outdoor and underground uses. 
Pipe and fittings join with primer and solvent.
ABS Pipe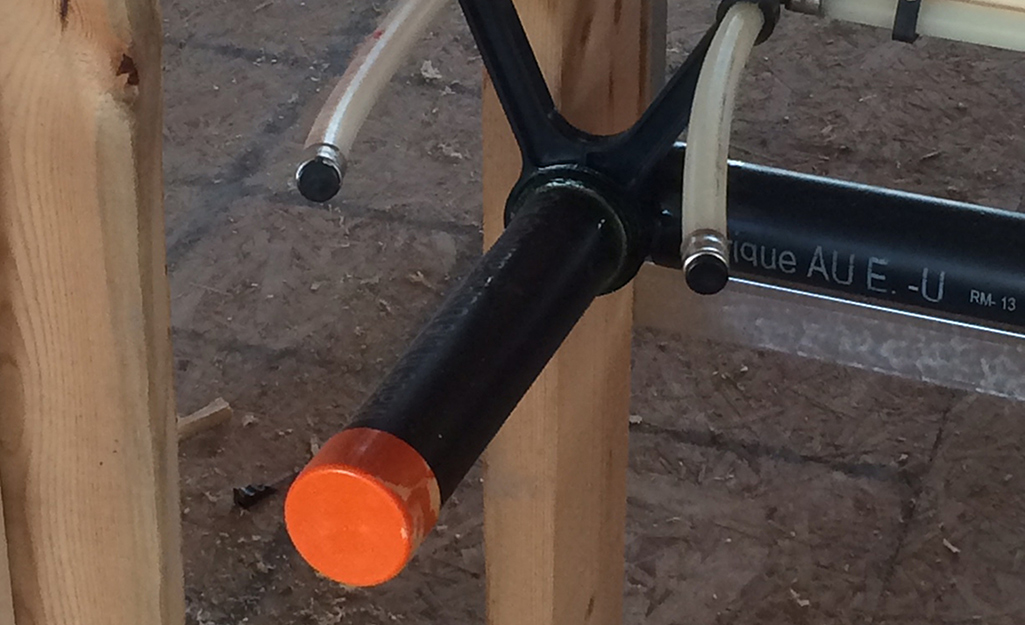 ABS (acrylonitrile butadiene styrene) pipes are used for drain-waste-vent applications. 
These pipes can withstand higher temperature drain water than PVC pipe. 
Pipe and fittings join with primer and solvent.
Measuring Pipe Sizes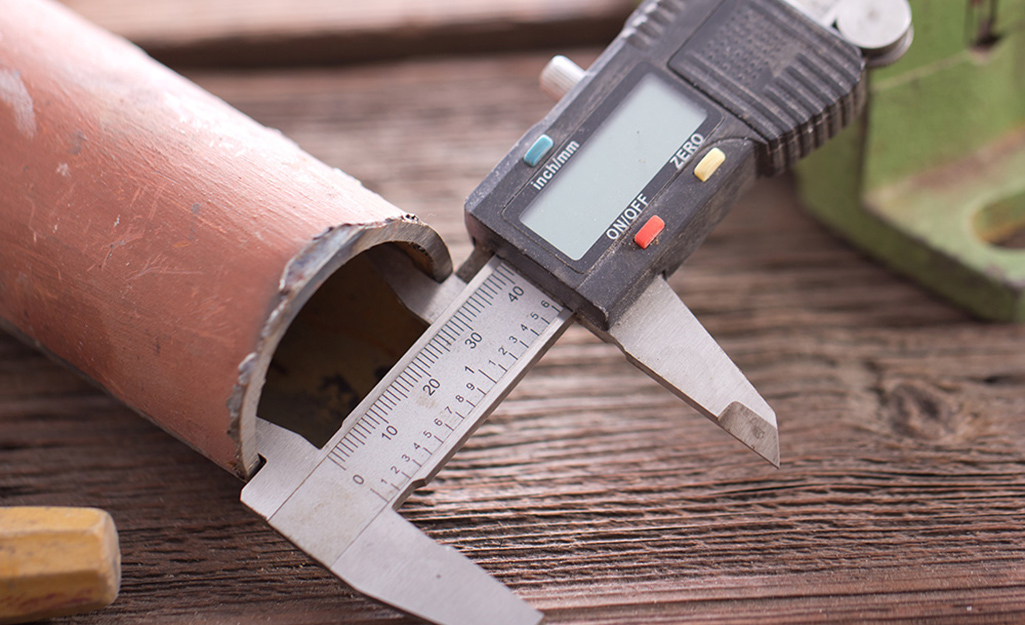 There are several dimensional standards for all types of pipes. It's important that you know the exact pipe size you need before installation.
For replacement jobs, where you need a new pipe to exactly match the damaged one, use calipers or a tape measure. 
Place the calipers on the outside edges of the pipe or lay the tape measure over the opening at the end of the pipe, straight across the middle of the hole where it's the widest. 
Measure from outside edge to outside edge to give you the width of the pipe, including the pipe material itself. That is your outside diameter or OD.
Next, measure across the center of the pipe again, but this time from inner edge of the material to inner edge to measure the actual opening of the pipe. That is your inside diameter, or ID.
When you know these two measurements and the type of pipes you need, you can correctly select replacement pipes.
Tip: Always check local code requirements to confirm that the materials you select meet required standards. If you're not sure of the correct size or grade when replacing pipe, bring it to your local Home Depot store so that it can be matched.
It can be helpful to find out which plumbing pipe types your house has before there's a leak or break. When you have a plumbing problem, you can get it fixed more quickly when you know which pipes and what size you need. 
Whether you need different types of plumbing pipes or the tools to work on them, find what you're looking for with The Home Depot mobile app. You can use it to see exactly where products are located in the store. 
If you need help with a plumbing issue, The Home Depot offers plumbing services that include repairs and installation.  
Explore More on homedepot.com