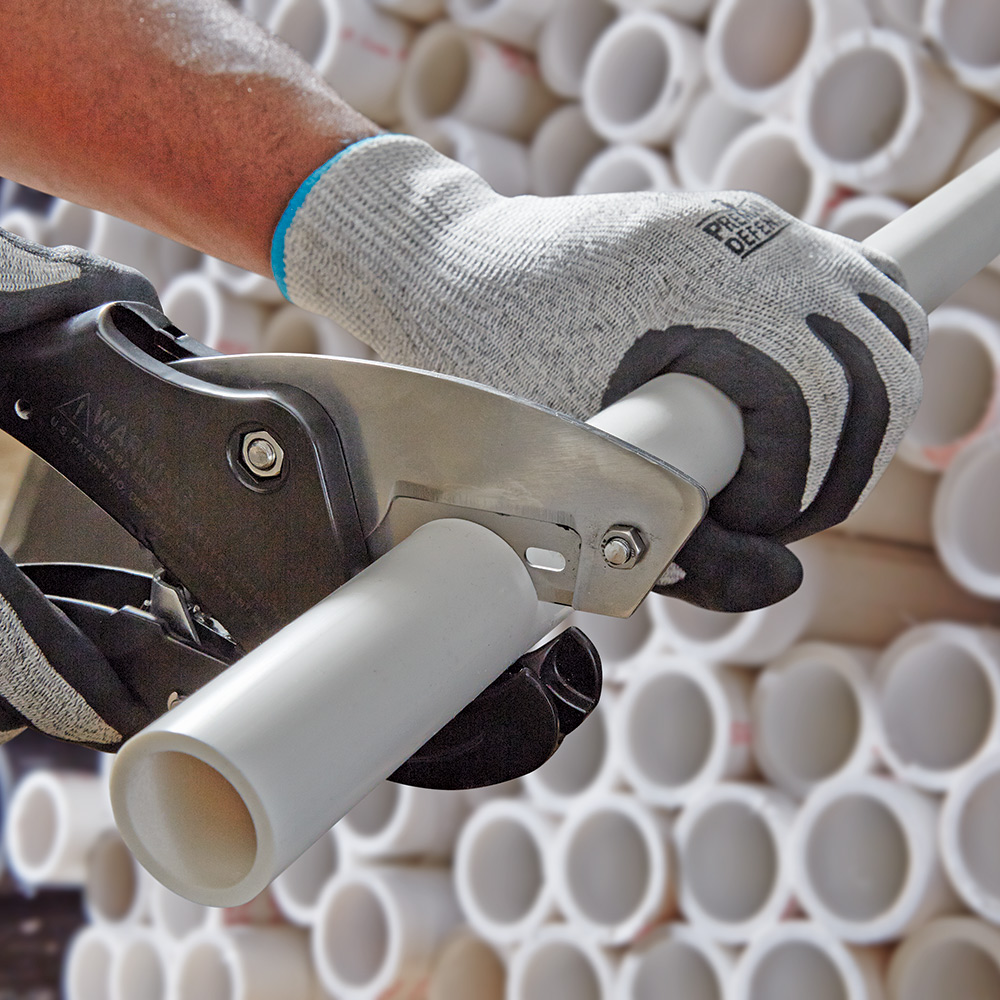 In plumbing systems, tubes and pipes can be formed of materials of different flexibility and density, such as PVC, PEX, cooper, galvanized steel and cast iron. When making plumbing repairs and improvements, use different pipe and tube cutters based on the type of material, although the methods tends to be very similar. Follow this guide to know which cutting tool and method is suitable for which type of pipe. 
Tip: Check the local plumbing codes to find the required pipe type and size for homes in your area.
Learning how to use pipe and tubing cutter can mean simply matching the right tool to the right material and following the correct procedure.
Explore More on homedepot.com