If your roof is over 20 years old, it's time to consider a roof replacement. A new roof protects your home from the elements. It is a smart way to maintain and invest in your home. Materials for roofing include asphalt, wood shingles, corrugated steel and terra cotta tiles. Choosing the right roofing for you will depend on your budget and home style. Learn more about the different types of roofing materials, and discover the features and benefits of different types of roofing. Plus, get the pros and cons of each.
Choosing the Best Roofing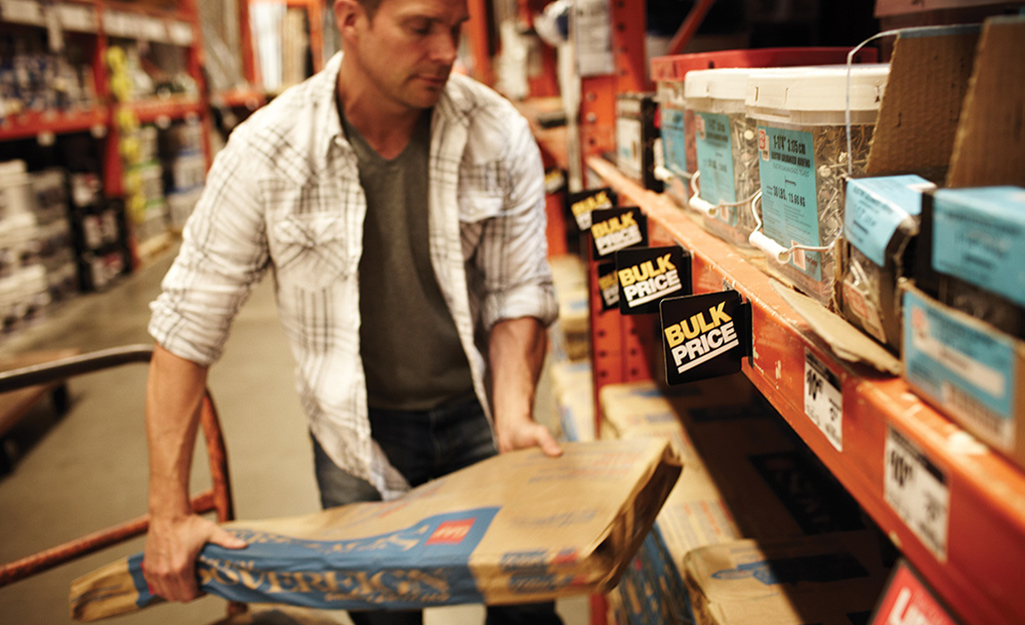 There are a lot of choices to make when it comes to roof tile types and roof shingles. Selecting the best roofing choice for your home will depend on the look you want, and your budget. Ask yourself the following questions:
Type: Will standard asphalt roof shingles get the job done, or do you prefer architectural shingles?
Cost: Although there are budget-friendly options, a new roof can require a sizable investment. Determining the cost of your roof will depend on the type of roof you have and the materials you need. Always factor in the life span of your roof before making your final decision.
Color: Is the type of roofing materials available in a variety of colors that match your home's style? Depending on the types of roofing you prefer, your color options may be limited.
Weight: Roof material types vary in weight. Some choices require more support or special framing. For example, 3-tab shingles weigh less than architectural shingles, while tile roofs and metal roofing put more weight on your home's structure.
Climate: The types of shingles available vary when it comes to the types of weather conditions they can withstand. Consider where you live when shopping for your new roof.
Safety Tip: Always make sure you purchase proper roofing supplies and have assistance. For difficult roofing tasks, consider hiring a professional. 
Asphalt & Fiberglass Shingles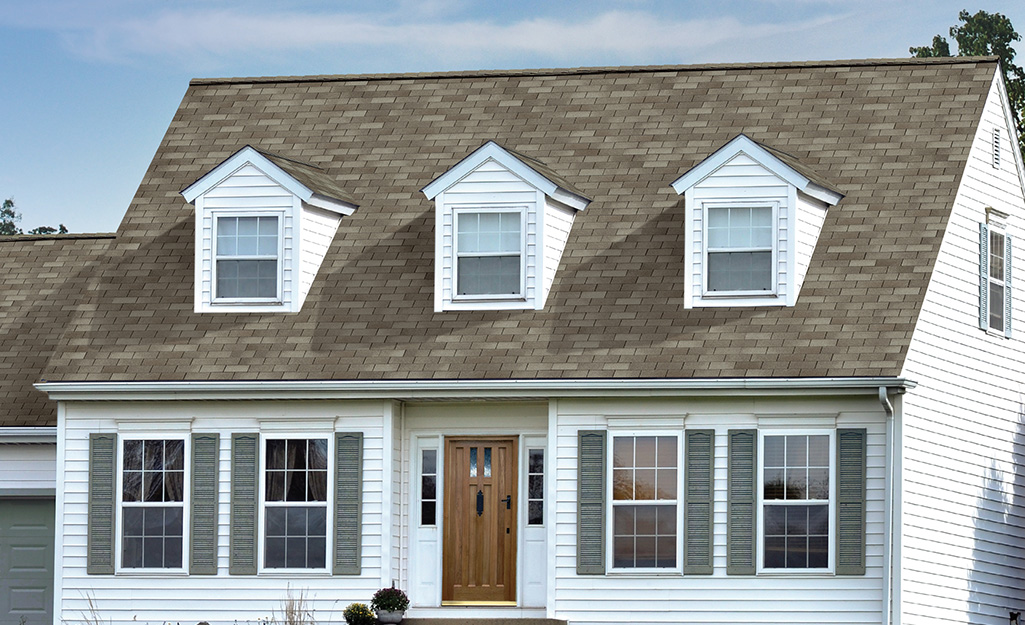 One of the most commonly used roofing materials, asphalt roof shingles are budget-friendly. They are durable and can provide protection in nearly all climates. They come in a variety of colors, but can fade over time. Asphalt shingles may need to be updated every 20 years or so depending on sunlight and temperature conditions. When shopping for asphalt shingles, you may need to decide between 3-tab shingles and architectural shingles. Here are the differences:
3-tab shingles: These are made with cutouts that make it appear as though three shingles are installed. They are thinner, more budget friendly, and durable enough to last about 30 years.
Architectural shingles: These do not have cutouts and may contain extra asphalt. Waterproof but not recommended for flat roofs.
Fiberglass shingles resemble asphalt shingles, but that's where the similarities ends. 
These shingles are created from a mat of woven fiberglass and coated with asphalt granules.
They are more water resistant and are less susceptible to rot and water damage than organic wood shingles.
Fiberglass shingles can be found on homes in areas with a lot of humidity and rainfall.
Clay and Concrete Tile Roofing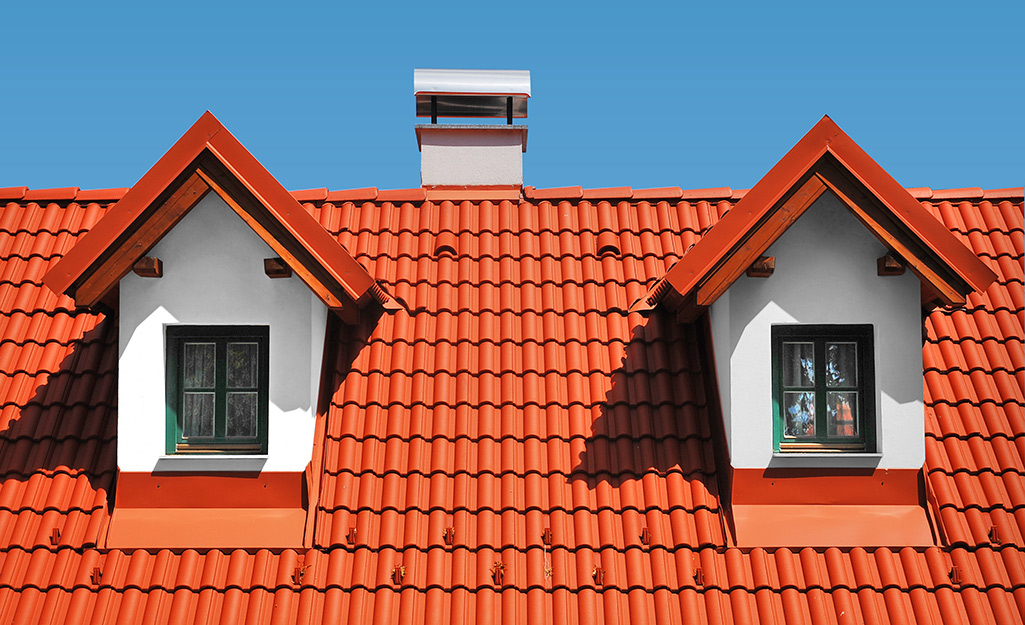 Clay and concrete tile roofs are often chosen for their look and durability. They can withstand extreme weather conditions, are suitable for homes in dry climates and can last up to 50 years. 
Clay and concrete tiling add texture and curb appeal to any home. This roofing  works best with Mediterranean and Spanish-style buildings.
Concrete and clay tile roofing materials are heavier and may require more framing support. It is recommended that these type of tiles are installed by a professional.
Slate Roofing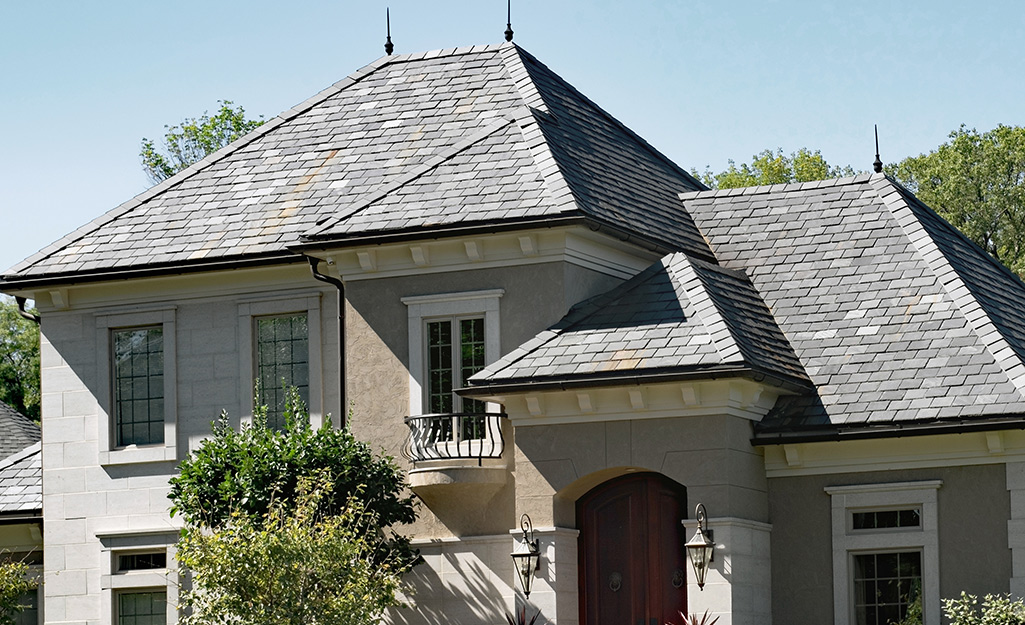 Slate or ceramic shingle styles are available in a variety of colors. They offer a sophisticated look that works well with French and Colonial-style homes. 
Durable and fire-resistant.
Requires the most upfront investment of the roofing styles.
Requires extra framing and professional installation.
Can be easily broken if stood on.
Can't withstand all climates and are prone to erosion.
Metal Roofing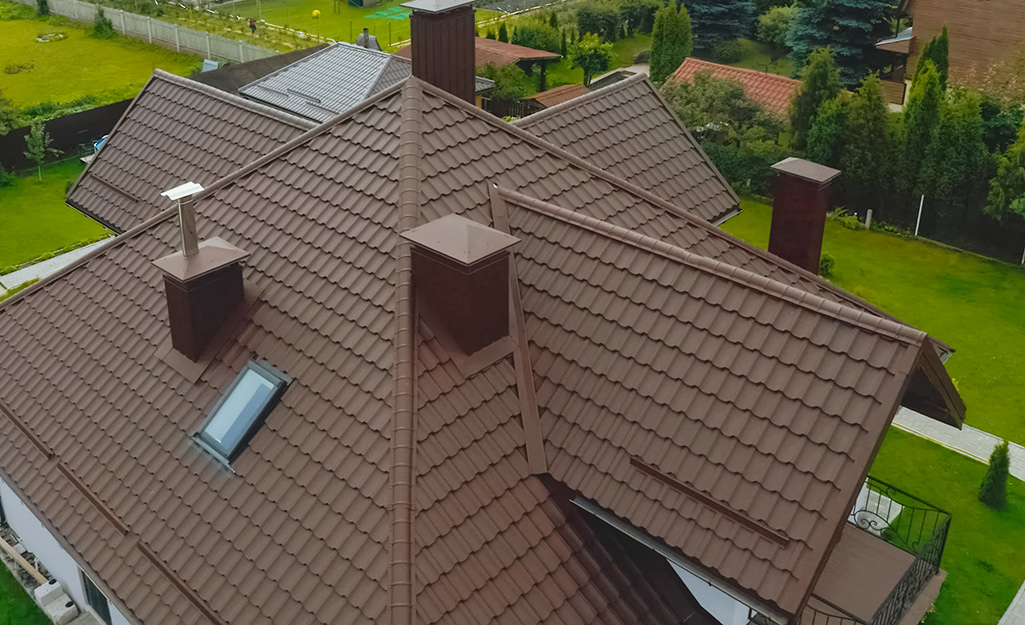 Metal roofing is low-maintenance, environmentally friendly and lightweight. It can be manufactured to look like wood, slate or asphalt shingles or roof panels. 
Suitable for cabins, bungalows and cottage-style homes.
Choices include zinc, aluminum, copper and steel.
Durable, can last up to 50 years.
May require professional installation.
Wood Roofing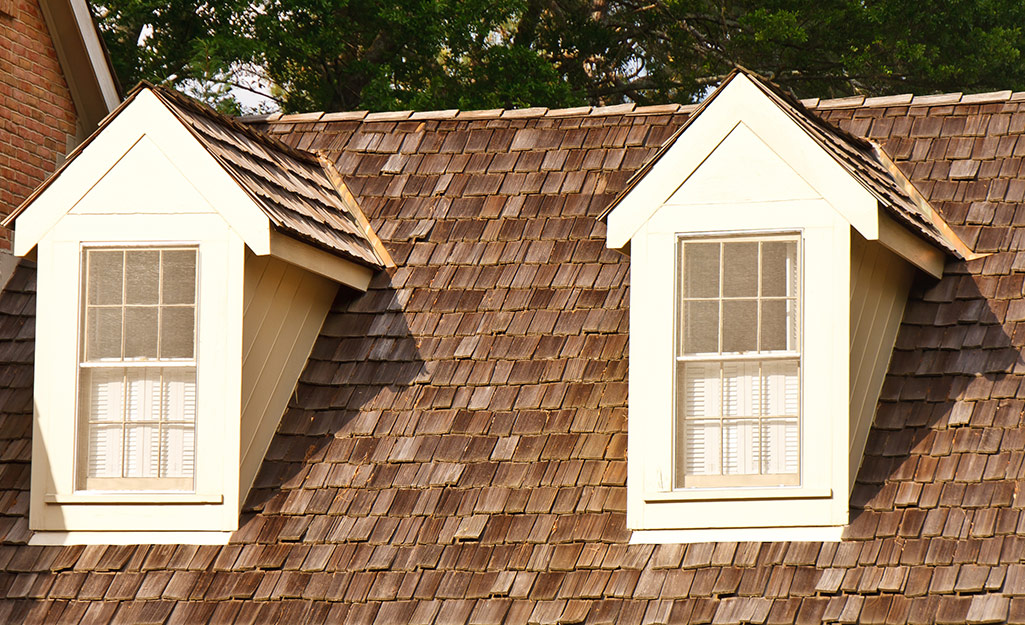 One of the most expensive types of roofing, wood works best in dry climates that don't see fires or much moisture. Wood roofing displays great curb appeal and works well on cottage, Craftsman and Tudor-style homes.
Typically made from redwood, southern pine and cedar.
Choose from wood shingles (thin, precisely cut slabs of wood) and shakes (thicker, with rougher edges).
May last up to 50 years in drier climates; 20 years in wet climates.
Standing Seam Metal Roofing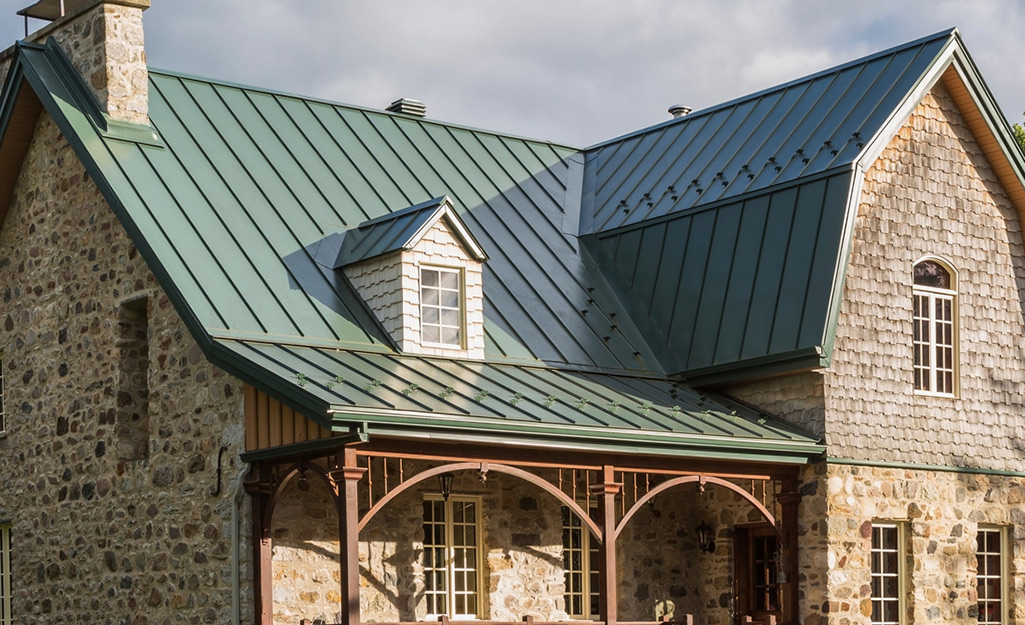 This form of metal roofing uses flat panels with vertical ribs on each end. The panels are fastened together and to the roofs under the vertical ribs.
No exposed fasteners on the roof reduces leaks.
Visually appealing, these types of shingles are offered in customizable color options.
Secure enough to attach solar panels or other renewable energy sources.
Can last 75 years or longer with regular maintenance.
Corrugated Steel Roofing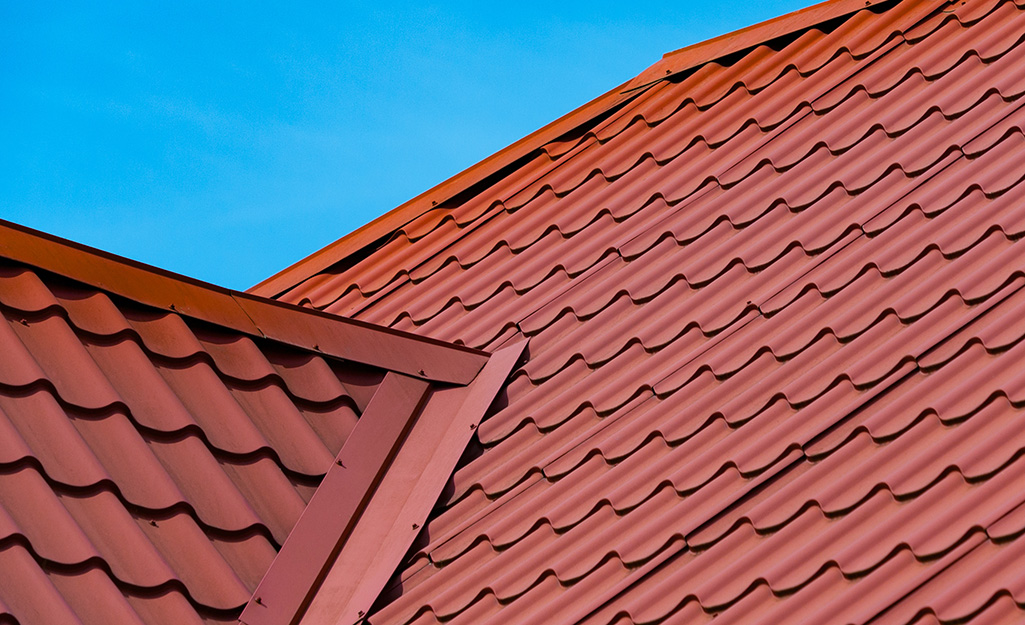 Corrugated steel roofing has a distinctive round and wavy shape accomplished by roll forming. The metal panels are attached to the roof with screws. You can find corrugated types of roofing in residential and commercial buildings.
A cost-effective alternative to asphalt shingles and clay tile roofs.
More resistant to breaking under tension than wood.
Aluminum Shingles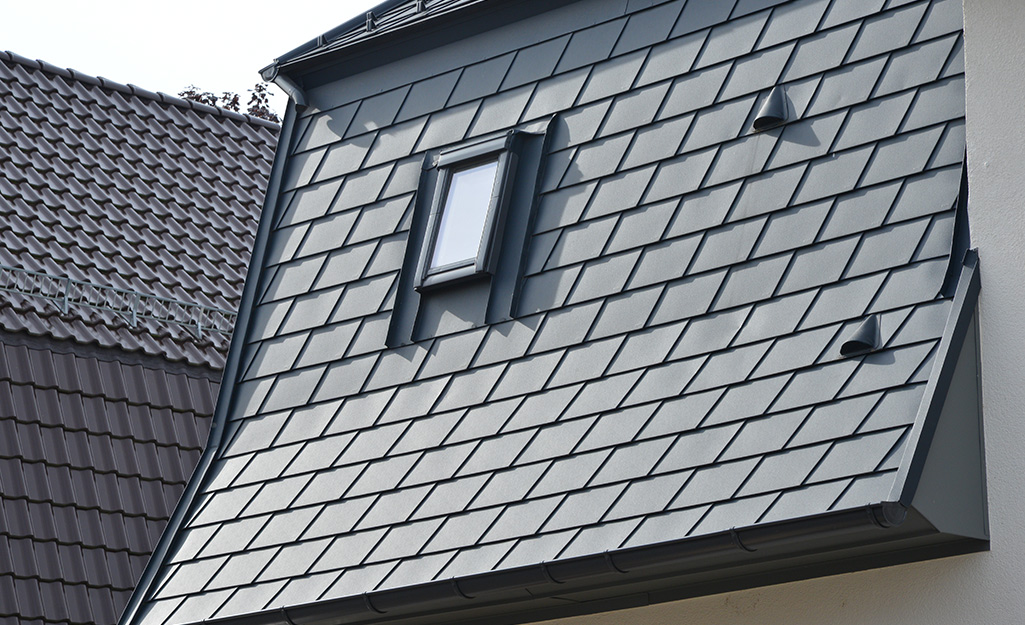 A popular metal roofing choice for homeowners after standing seam roofs, this is an interlocking roofing system that is fire, wind and impact resistant.
Lightweight compared to other types of roofing materials.
Energy efficient and money saving. Aluminum reflects the sun's rays rather than absorbs them. This helps homeowners to maintain a consistent indoor temperature that leads to lower energy costs.
Stone-Coated Steel Shingles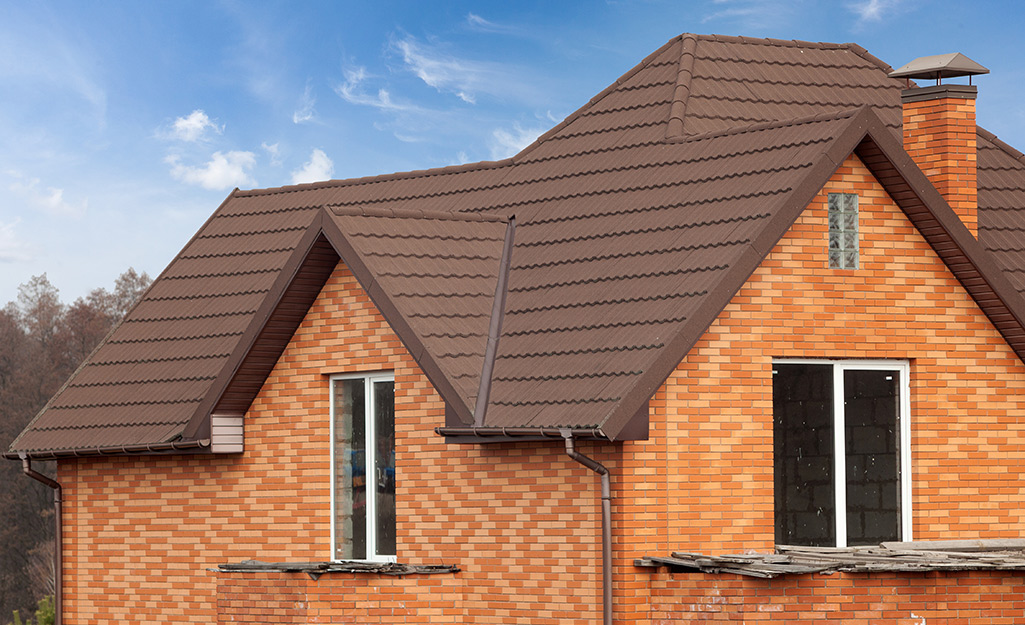 This roof material is made from 24- or 26-gauge rust-resistant steel that is coated with a layer of stone.
Stone-coated steel shingles are very durable, can withstand high winds and heavy rainstorms, and will not curl, crack or bend.
Homeowners have a choice of colors, textures and styles to choose from.
Little maintenance required for this roof, which can last up to 70 years.
Green Roofing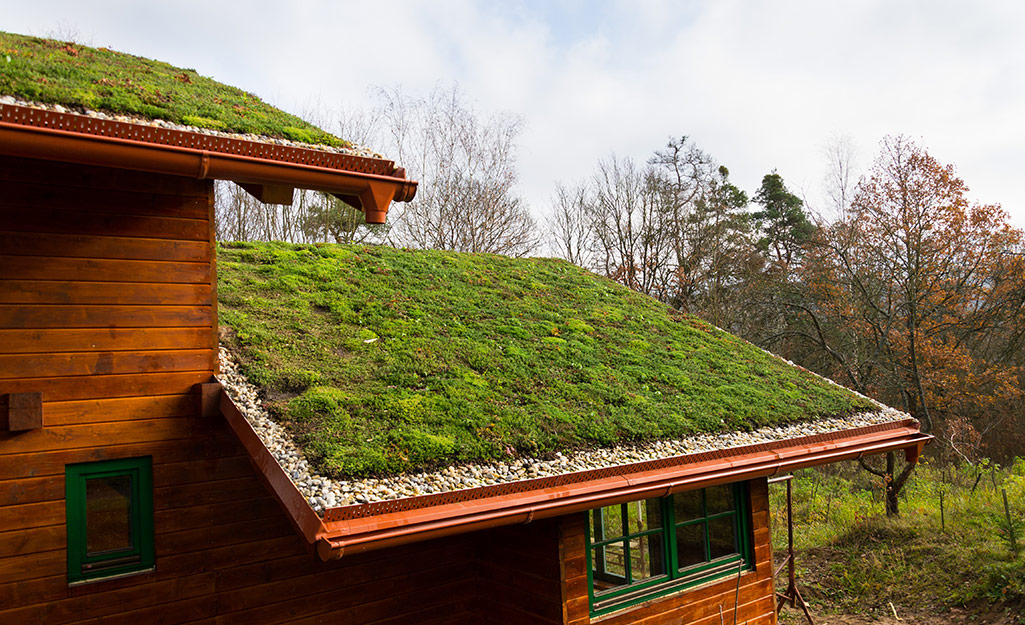 Green roofs are fairly common in Germany, but are becoming popular with homeowners in the United States. These types of roofing systems are built to be intensive, supporting 150 lbs. of plants, flowers and vegetation per square foot; or extensive, supporting up to 25 lbs. per square foot. 
Green roofs can reduce heat by covering many of the surfaces that would generate the most warmth.
Good for storm water retention.
Downside is risk of roots growing into the shingles and weight of the soil and vegetation causing the roof to sag over time.
Cedar Shingles and Shakes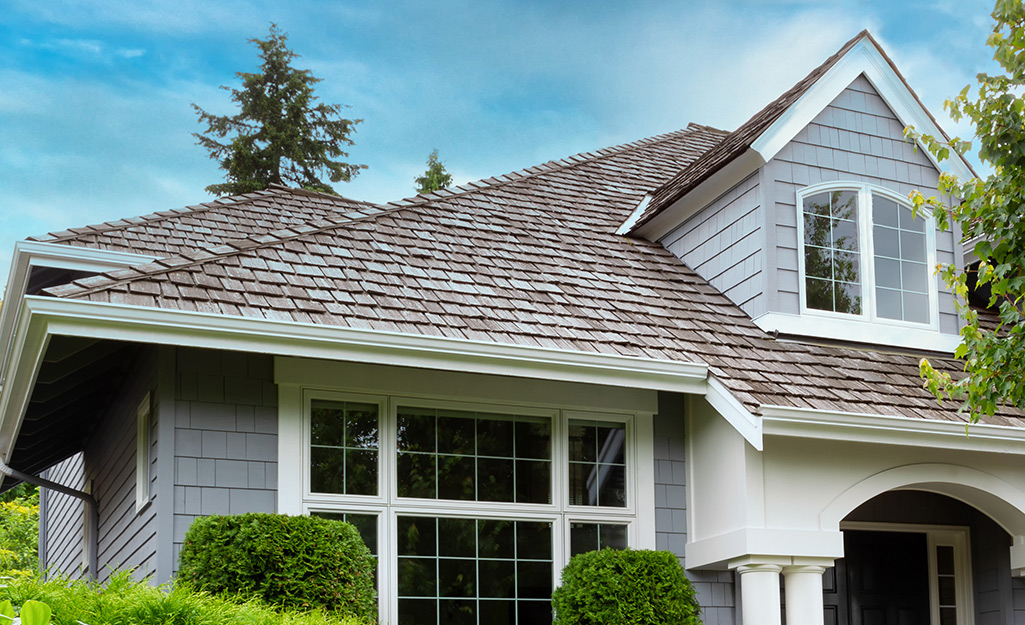 Cedar is popular as a roofing material because of its natural appearance, durability and long life. It can last for 30 years if properly installed and maintained. While cedar can fade and lose its color, it can be stained or painted for a refreshed look. 
Cedar shingles have a smooth and tapered appearance. When installed, they lie completely flat and cover the roof's entire surface. Cedar shingles are sold in different grades. Grade 1 is premium grade and most suitable for roofing materials.
Cedar shakes are thicker and made from top grade wood, so they are more durable and last longer than cedar shingles. Cedar shakes are split off and project a more rustic appearance.
Rolled Roofing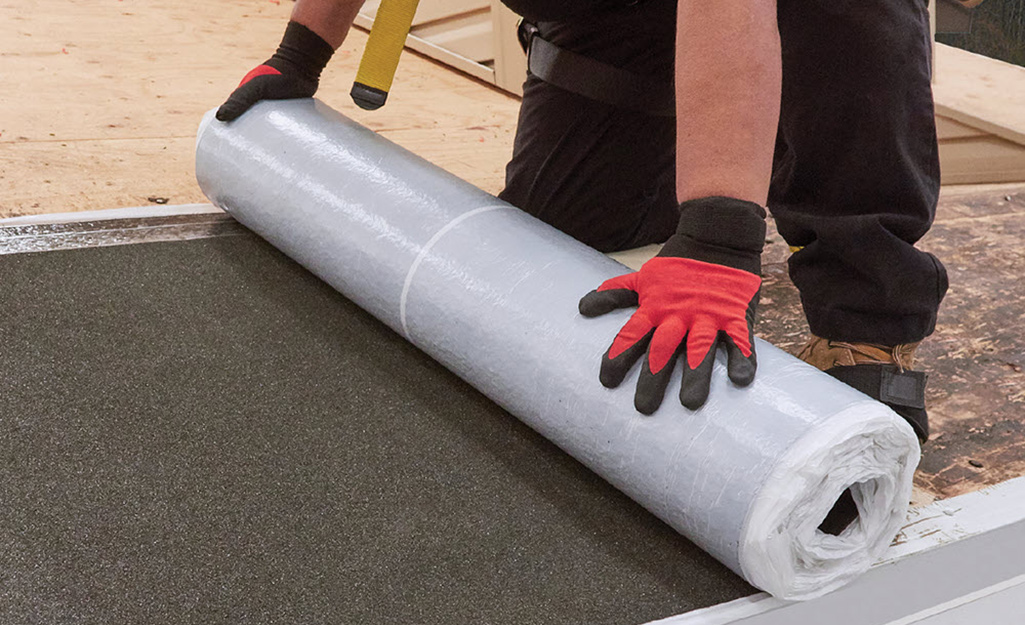 Rolled roofing is an oil-based asphalt roofing material that comes in rolls of 100 square feet. This mineral-surfaced roofing material, or MSR, is inexpensive and easy to install.
This roofing material is suitable for low-sloped roofs.
Rolled roofing works best with outbuildings like work sheds, barns and garages.
Solar Tiles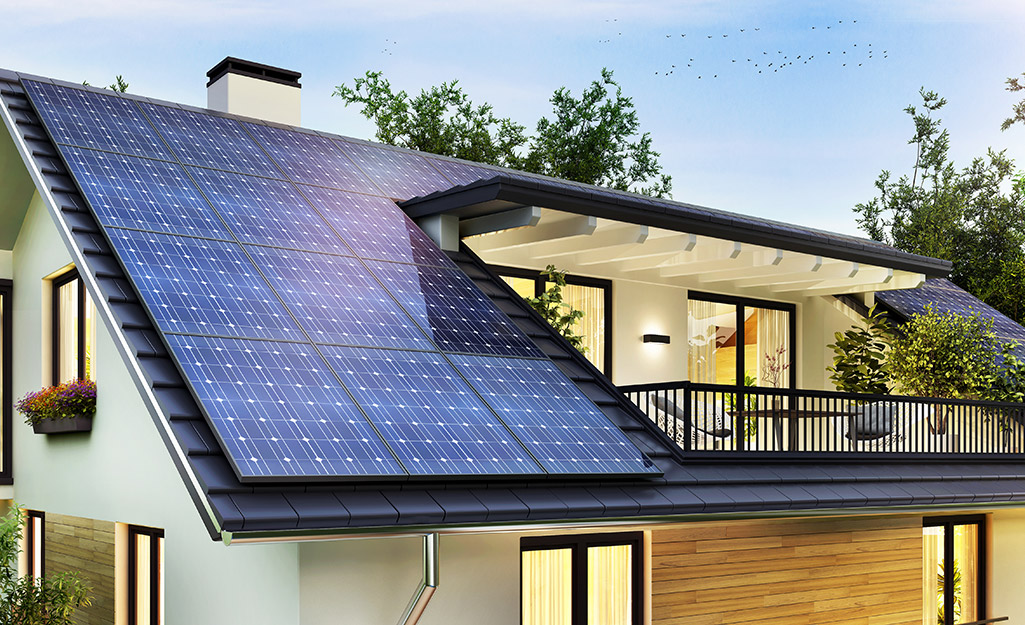 Solar tiles are as durable as regular shingles, but these types of roofing shingles are designed to harness the sun's energy to generate power for the house. 
Solar tiles can generate between 13 and 63 watts of energy.
They are lightweight and can withstand rain, wind and hail.
Membrane Roofing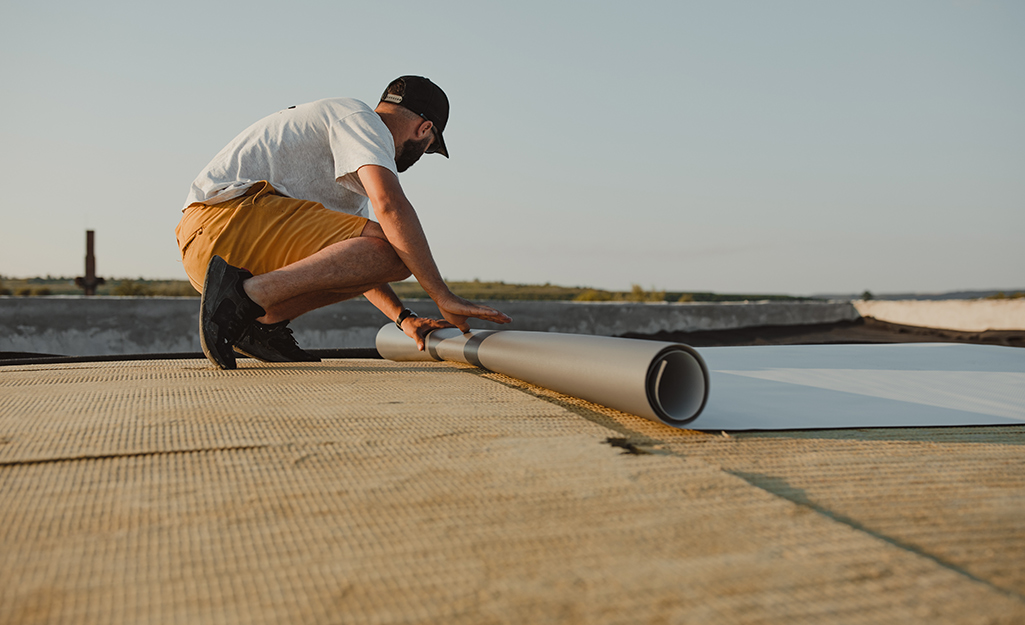 Membrane roofing can be found in condos and most commercial buildings. The roof membrane creates a watertight seal to protect the interior of the building. 
PVC and EPDM are commonly used membrane types of roofing materials.
Membrane roofing is used primarily on low pitched roofs where shingles, slate or tiled roofing would not be effective.
Property owners choose PVC for its strength and stability. It is also easy to install and repair and can last up to 30 years with maintenance.
A new roof can greatly enhance the appearance of your home. Many roofing materials can last for a decade. There are several types of roofing available. Whether it is organic wood shingles or Mediterranean-inspired clay tiles, let your home reflect your style. Download The Home Depot Mobile App to view a wide selection of roofing materials to present to your contractor.  
Explore More on homedepot.com