A well-stocked toolbox is an asset to homeowners and renters alike. Whether you're assembling a collection or adding to your existing setup, ratchet and socket sets are essential components for many projects and repair tasks. Use this guide to learn more about ratchet sizes, socket sizes and more.
Ratchets: What You Need to Know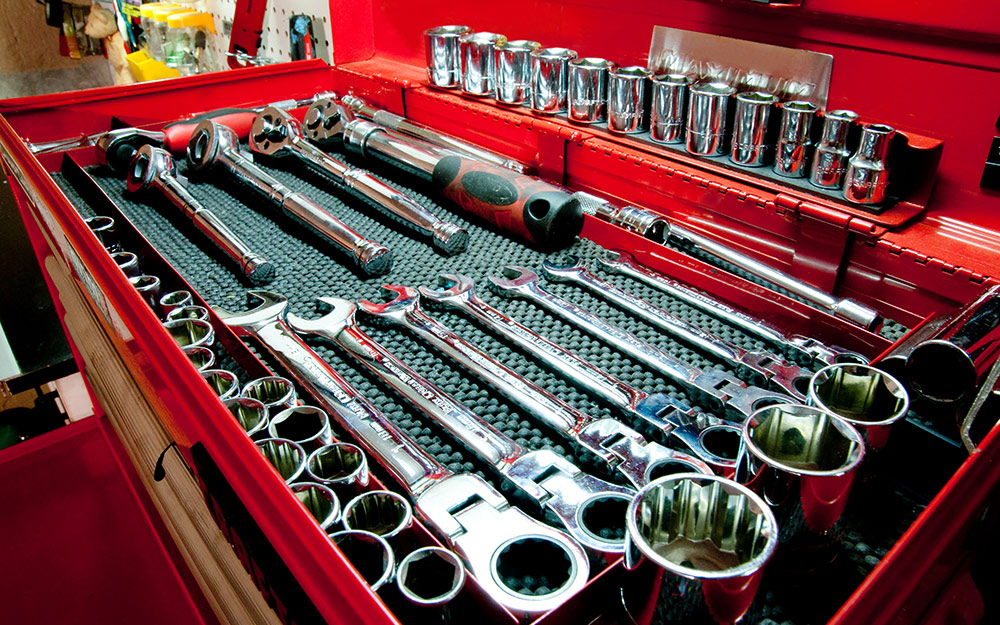 Whether you're working on a car, a piece of machinery or taking on a building project, a ratchet is an essential tool. Commonly used for fastening nuts and bolts, there are different types of ratchets available. Here are some important things to note:
Ratchet sizes differ according to usage. Common ratchet sizes include 1/4-in. drive, 3/8-in. drive, 1/2-in. drive and 3/4-in. drive. Having different socket wrench sizes will allow you to operate different socket sizes based on your particular needs.
Most ratchets use a geared drive. Gearless options use a rolling bearing, which can help you make greater changes with less effort. Jointed and flex-head ratchets are helpful for working in small, hard-to-reach areas.
Tooth count of ratchets can vary. The teeth — the number of notches in the gear inside the ratchet head — are a factor when it comes to usage. A higher tooth count, from about 72 to 160 teeth, requires less handle movement to turn a fastener. This allows the user to work in small confined spaces. A lower tooth count requires greater handle movement for a turn.
Types of Sockets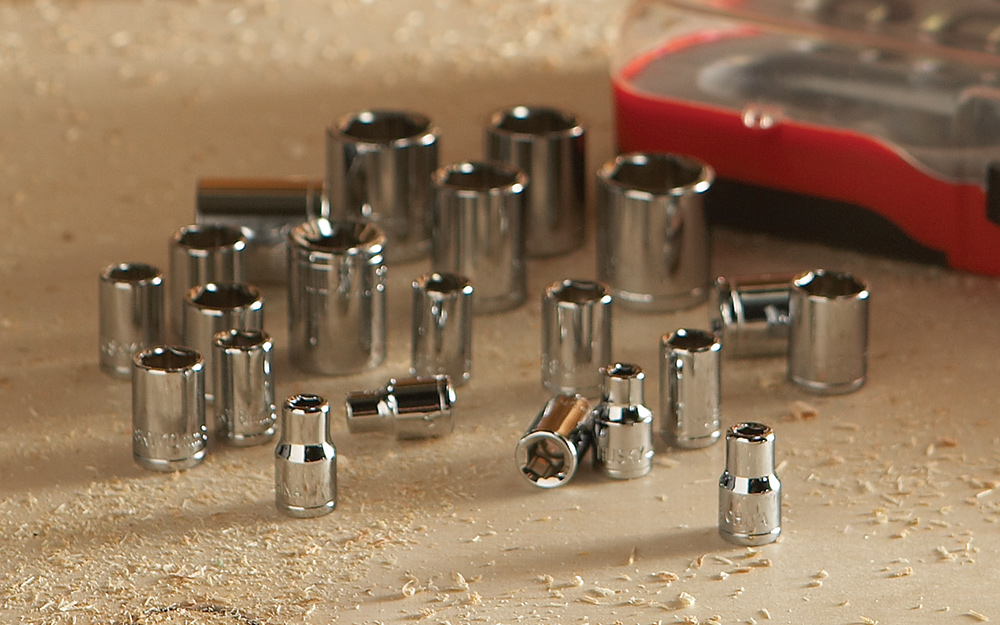 Sockets connect to the ratchet to help you make adjustments quickly and easily. Depending on the job at hand, you'll need a certain type of socket. Here's a breakdown of the most common socket types you'll find and when you'll likely use them:
Socket Length and Special Features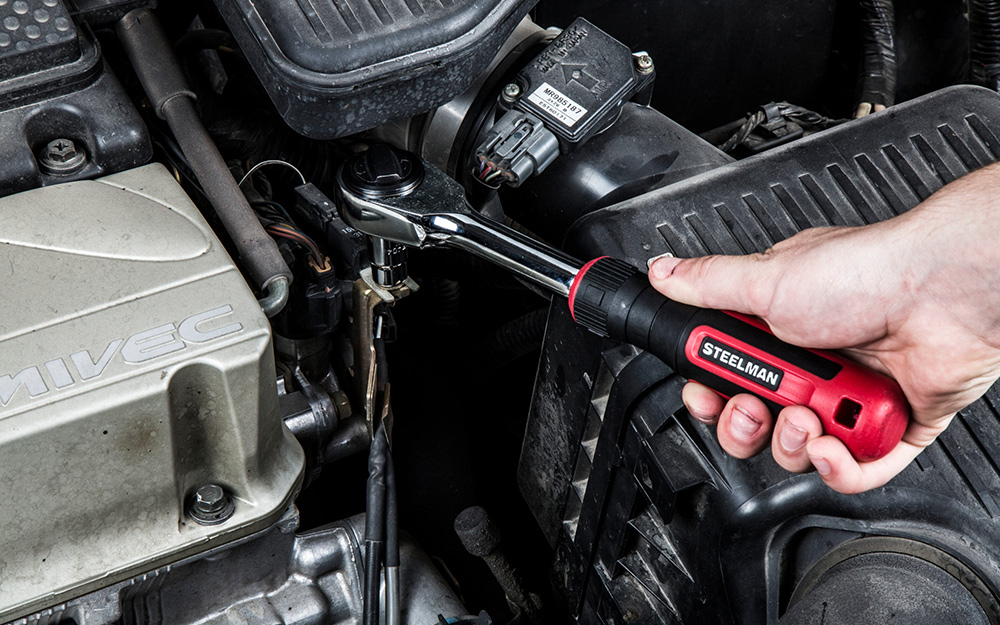 Not every socket works for every job, even if it's the right size. If you're working in a tight space or on a difficult project, you may need a special socket length or type to get the job done efficiently. Some special features also make working with ratchets and sockets easier. 
Socket Lengths
Special Features and Additional Tools
Socket extensions: An extension goes between the socket and ratchet to make it easier to reach embedded parts. Locking extensions help keep your socket from falling off.
Socket adapters: Socket adapters let you use a particular socket with a ratchet of a different size.
Breaker bars: A breaker bar is designed to help break a stuck or difficult seal on a nut or bolt. Once released, you can use a standard wrench and socket to finish the job.
Ratchet and socket sets, along with specialty tools like breaker bars, are crucial for all sorts of vehicle repairs, construction tasks and electronic and machinery maintenance. A standard SAE and metric set is ideal for most tasks. Some larger ratchet and socket sets even include both.
For ease of use, keep your socket sizes in order when you store your tools. That way, you'll always be ready for any repair or upgrade you take on.
Ratchets and sockets come in many sizes, types and uses for varying tasks. When you buy specialty ratchet and socket sets, they may include items like socket extensions and breaker bars. However, you can add these items to your existing sets, as they're typically sold individually. In case you lose or damage a part of your existing set, you can buy replacement sockets and more. 
Ready to buy ratchets and sockets? Download The Home Depot Mobile App and search for the sizes and types you need. The Home Depot delivers online orders when and where you need them.
Explore More on homedepot.com