The best vacuum cleaners make cleaning feel like less of a chore. With all the types of vacuum cleaners available, you can find the right one for any task, whether that's tidying hardwood floors or cleaning upholstery. This guide will explain what to consider when choosing a vacuum and what types of vacuums work for different applications. 
Things to Consider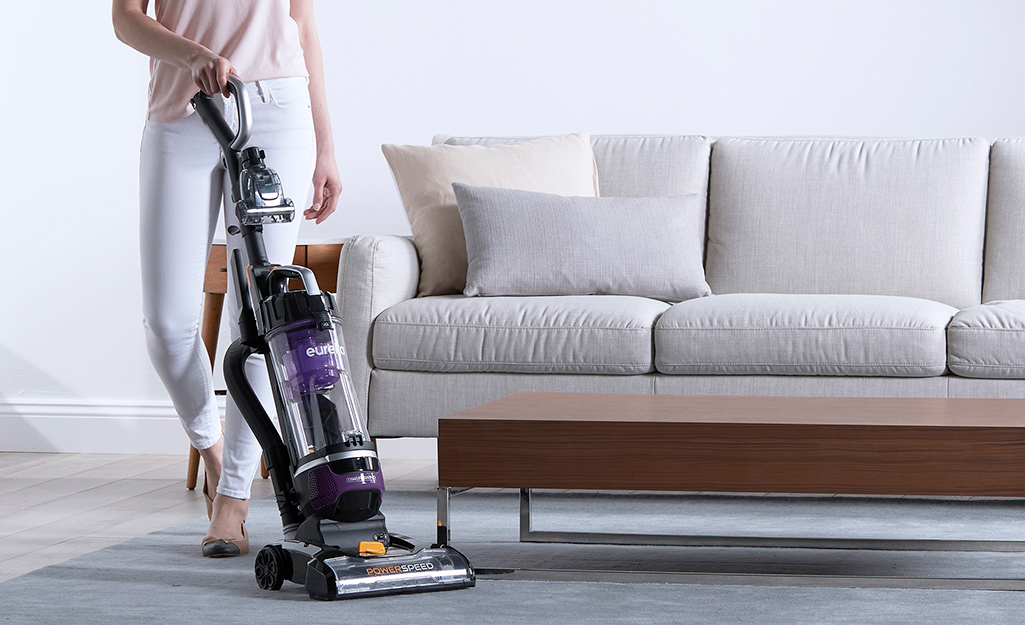 Not all types of vacuum cleaners are a one-size-fits-all. Depending on your needs, you may want more than one vacuum so you can tackle many different chores. If you only want one vacuum for your home, though, choose one based on the features that are most important to you.  
Here's what to consider before buying:
Types of flooring: While most vacuums have multiple attachments designed for different floor surfaces, some vacuums have better performance on one type of flooring over another. For example, not all robot vacuums can move over high-pile carpet. Even so, a robot vacuum can still be one of the best vacuums for hardwood floors. Choose a vacuum based on the surfaces you'll be cleaning. 
Ease-of-use: Even the best vacuum cleaners won't make cleaning easier if you find them difficult to use. Make sure your vacuum is lightweight enough for you to move easily and that it can maneuver around corners and furniture. Also consider how easy the vacuum will be to clean and empty.  
Versatility: Consider all the chores you want to accomplish with your vacuum. If you only need to clean floors, then a simple vacuum with few attachments can be a good choice. If you also need to clean drapes, different floor surfaces, furniture and your car, choose a vacuum with attachments that can tackle all these jobs.  
Corded vs. cordless vacuum: Cordless vacuums offer more freedom during use and are generally more lightweight than corded vacuums. They also typically have smaller dirt cups and need to be emptied more often. These rely on battery power that usually only lasts for anywhere from 20-minutes to an hour. Cordless vacuums have an infinite run time and larger dirt cups or bags. They are usually heavier and are limited by outlet locations and the length of their cord. 
Pets: If you have pets, consider a vacuum that is designed specifically for collecting pet hair. Static electricity makes pet hair cling to carpets and upholstery. Not every vacuum has the suction power needed to remove the hair. The best vacuums for pet hair will have features such as tangle-free brush rolls, rubber trims on floor nozzles and attachments to disrupt static cling and an easy-to-empty dust cup. 
Household members with allergies or asthma: Sufferers of allergies or asthma should look for vacuums with features such as HEPA filtration and an airtight construction.  
Warranty: Vacuum cleaners have an average 8-year lifespan, but malfunctions can happen. Just in case there's a manufacturing defect with a vacuum you purchase, make sure you know what type and length of warranty it has. Vacuum warranties typically last 2- to 5-years from purchase and cover the motor and non-motor parts. The motor warranty may last longer than the parts warranty. Note that a "lifetime warranty" applies to the expected lifetime of the vacuum. This can differ between models and manufacturers.  
Upright Vacuums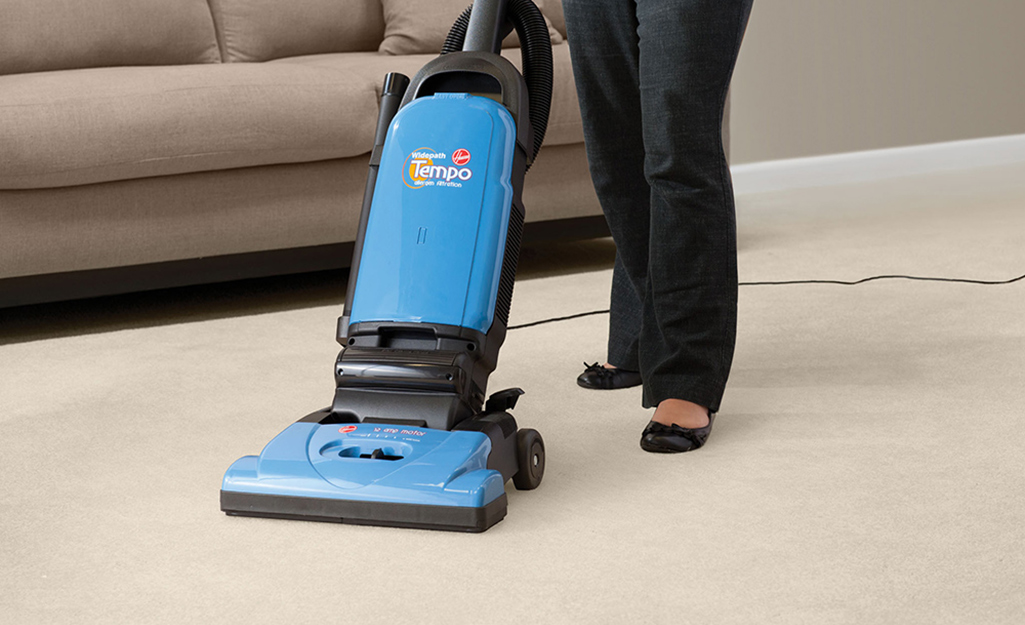 Upright vacuums are self-contained units with the hose, power brush, vacuum bag or dirt cup and motor housed together in one body.
Well-suited for carpet cleaning. 
Most models can be adjusted to accommodate the height of the carpet. 
Built-in hoses allow for cleaning of upholstery, stairs and other surfaces. 
Look for brush on/off switch for cleaning bare floors without causing damage. 
Motorized brush attachments effectively remove pet hair and dander. This makes upright vacuums one of the best vacuums for pet hair. 
Some upright vacuum cleaner brands feature lightweight models that improve maneuverability and are easier to transport. 
Wide range of prices to meet every budget. 
Canister Vacuums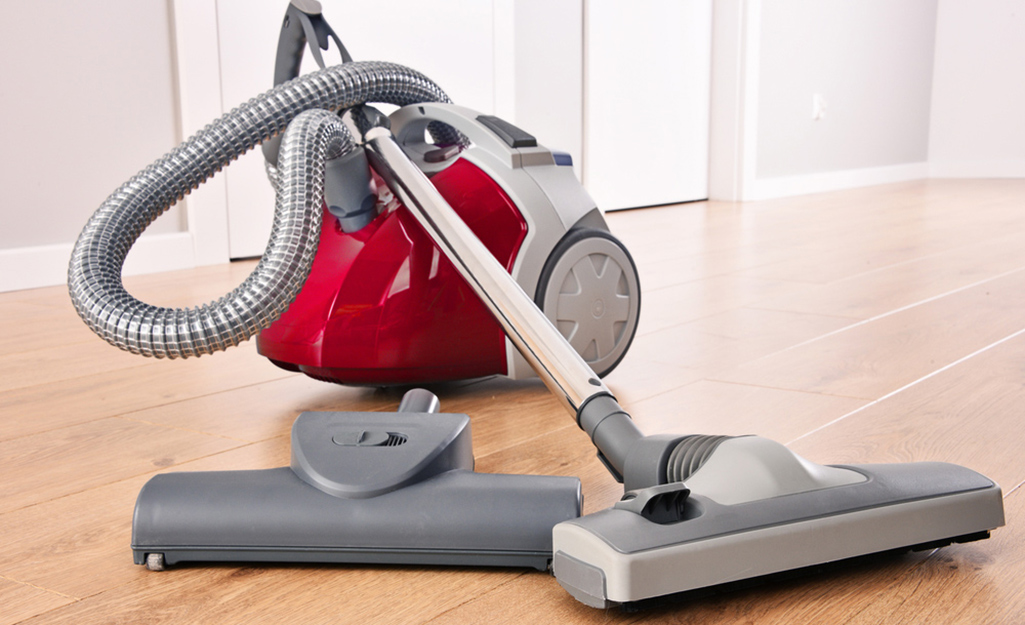 Canister vacuums offer flexible cleaning power with a main unit that houses the motor and vacuum bag or dirt cup. A hose connects the main unit to the power brush or appropriate attachment.
Often include a variety of separate attachments used for a wide range of tasks. 
Power brushes are often slim enough to get under low-lying furniture. 
Suction control lets you reduce the airflow for use on drapes and curtains. 
Onboard tool storage allows easier access to accessories. 
Require more storage room than upright vacuums. 
Quiet while still having a lot of suction power. 
Wide range of prices to meet every budget. 
Cordless and Stick Vacuums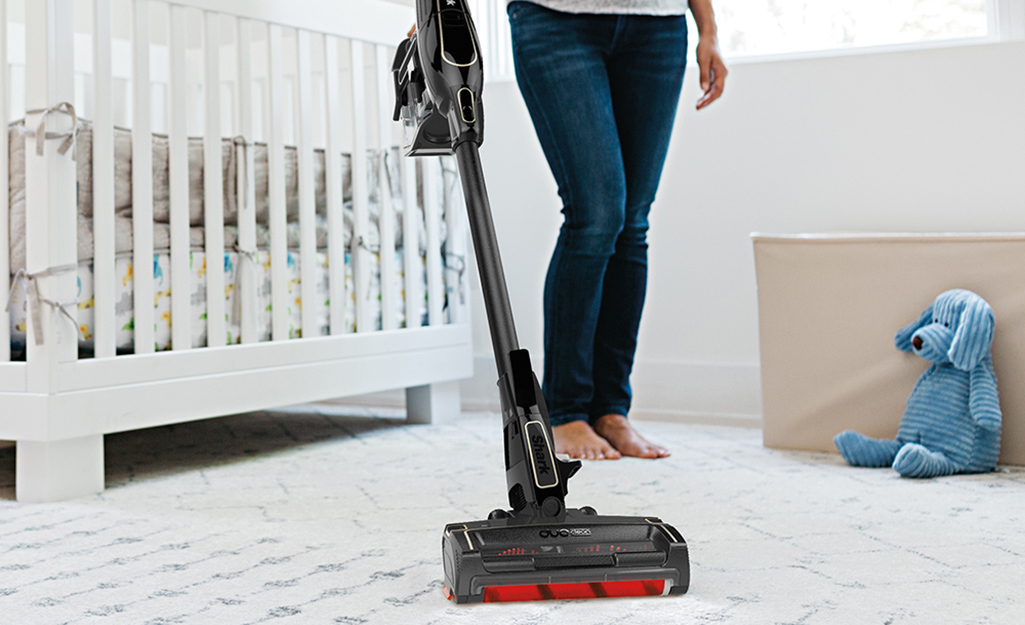 These portable, lightweight vacuums are designed for light cleaning around your home, vehicle, boat or RV. They work best for quick cleaning of small messes.
Cordless stick vacuums let you clean anywhere. 
Easy transport and maneuverability. 
Wall-mounted models offer quick, simple access for everyday cleanup. 
Run time can vary from 20-minutes to over an hour. 
Usually less powerful suction than upright or canister vacuums. 
Often use a dirt cup rather than a vacuum bag.  
Dirt cup has less capacity than upright vacuum dirt cups and must be emptied more often. 
Robotic Vacuums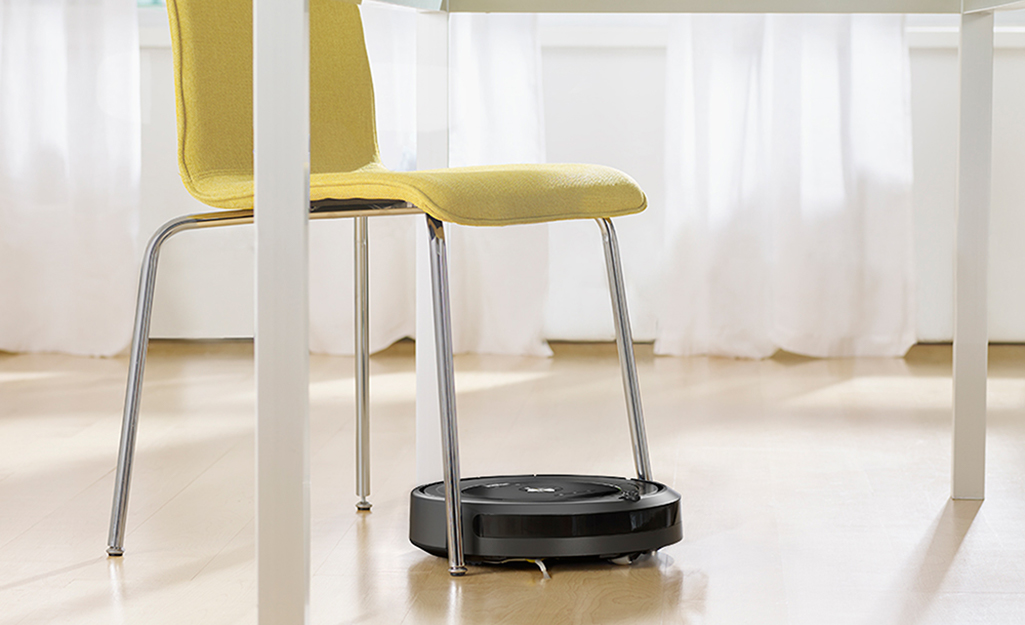 Robotic vacuums take care of household messes for you without fuss. Since they can run automatically on a regular schedule, robotic vacuums can clean debris before it piles up. This makes them one of the best vacuums for hardwood floors and low carpets.
Usually includes advanced capabilities that help them plot a course, detect edges and avoid stairs. 
Operates via rechargeable batteries and run times can vary from one to two hours. 
Many are designed to return to the charging station when done cleaning. 
Programmable models can be set to clean at preset times, and many come equipped with Wi-Fi for enhanced room mapping. 
Have a higher price point than most other types of vacuums. 
Carpet Cleaners, Steamers and Extractors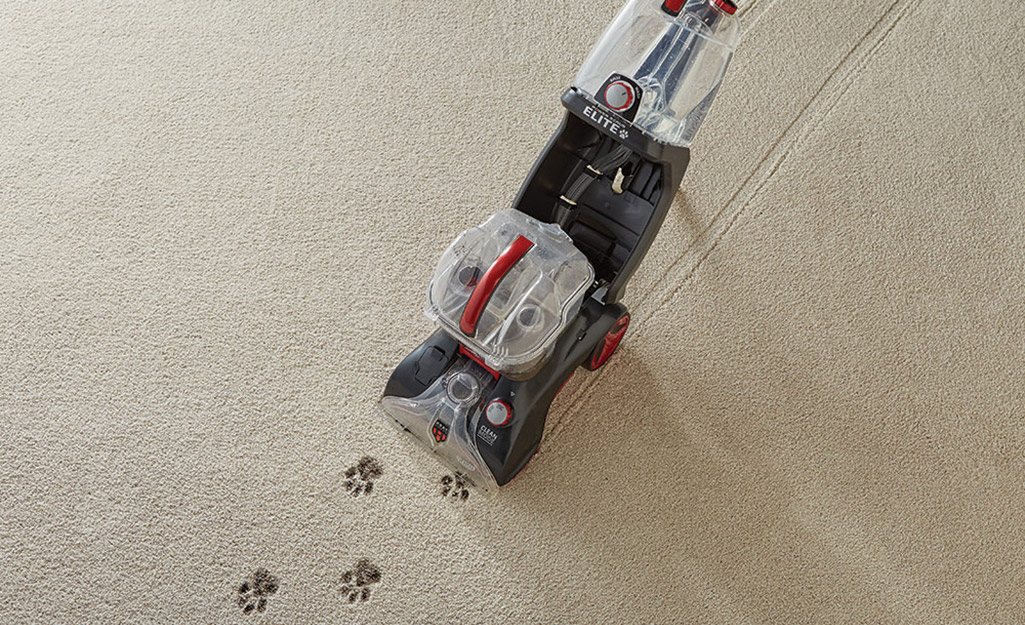 Steam cleaners use heated water and powerful suction to treat tough stains and remove stubborn dirt from carpets.
Some units offer separate tanks for clean and soiled water. 
Heat booster feature keeps water warm for easier stain removal. 
Look for units with automated functionality to take the hassle out of measuring liquids and operating the trigger.  
Variable brushes are used to treat more difficult stains. 
Selectable brush speeds allow you to adjust cleaning intensity. 
Typically more expensive than a standard vacuum. 
Central Vacuum Systems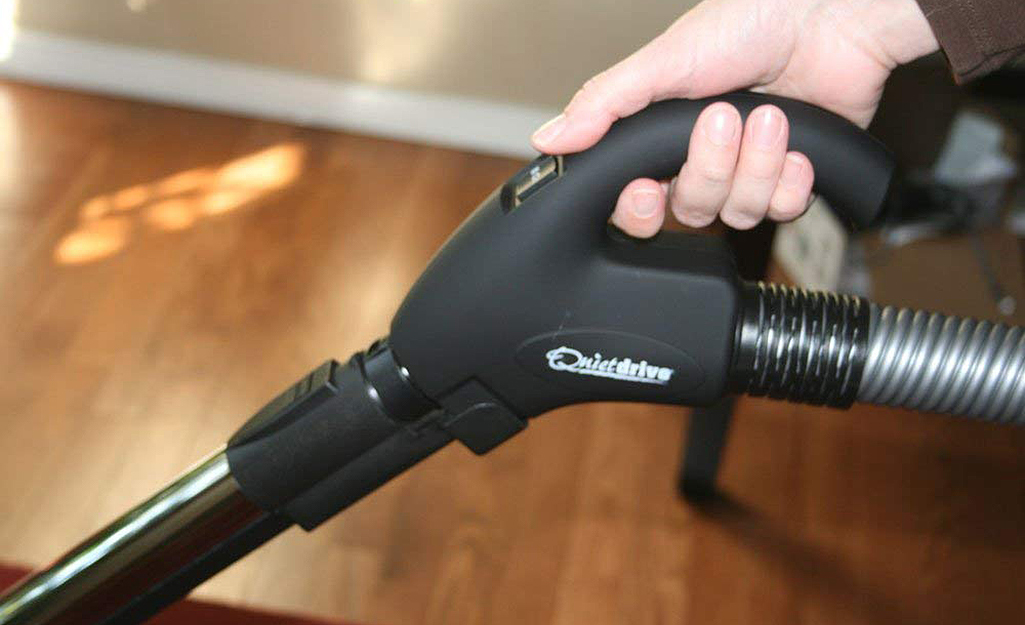 Central vacuums are internal cleaning systems that are built directly into the structure of a house. The main unit is installed in a central location and suction ports are placed throughout the home. A long cleaning hose is the attached to the ports.
Provides quiet operation. 
Doesn't require emptying as often as other vacuum types. 
Most models have a 30-foot hose or longer for easy cleaning in hard-to-reach areas. 
Because of its length, hose may be difficult to carry up and down stairs and around the home. 
System installation makes this the most expensive vacuum option. 
Types of Vacuums
| | | | | | | |
| --- | --- | --- | --- | --- | --- | --- |
| Upright Vacuums | Canister Vacuums | Stick Vacuums | Handheld Vacuums | Robot Vacuums | Steam Cleaners | Central Vacuums |
| Self-contained vacuum units with hose, power brush and vacuum bag or dirt cup. | Vacuum with a main unit and power brush separated by a flexible hose. | Portable, lightweight vacuums with slim design. | Small, portable vacuums that may also include stick vacuums. | Automatic vacuums that run and clean on their own. | Cleaners that use heated water and vacuum suction to clean carpet and upholstery stains. | Built-in home vacuum system. |
Additional Vacuum Features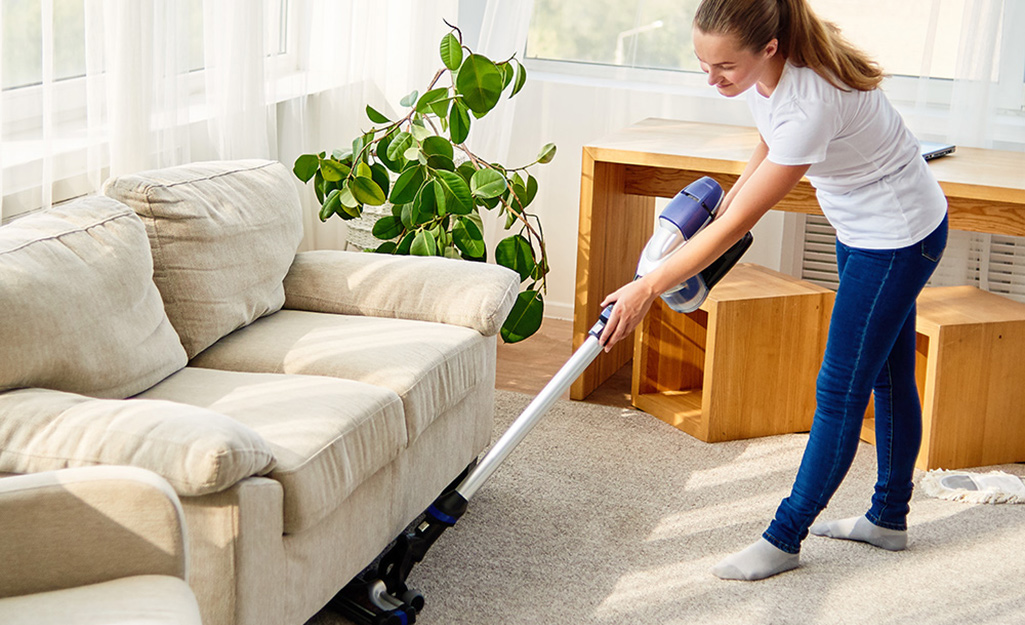 HEPA filtration: Helps capture a wide variety of dirt and dust particles that can irritate allergies and breathing ailments. 
Dirt sensors: Detects the presence of dirt and lets you know when you have thoroughly removed all dust, dirt and debris from an area. 
Self-propelled motor: Allows you to effortlessly move across the floor and maneuver around furniture with a smooth motion. 
Bagless technology: Includes a reusable canister or cup to collect dirt and eliminates the need to buy bags. (Please note: Even the best bagless vacuum cleaners need to be cleaned regularly.) 
Telescoping wands: Gives you a wider reach and allows you to get at areas that are hard to clean. 
There are types of vacuum cleaners for nearly every cleaning job, so you can be sure to find the right one for your home. Ready to find the best vacuum cleaner for you? Use The Home Depot Mobile App to locate products and check inventory. 
Explore More on homedepot.com