Welding can help you complete many jobs. You can weld to fix your car, maintain your home or take up a new hobby like making sculptures or outdoor artwork. This guide will help you get started with welding tips and details on how to prep for any welding project.
Welding Safety Apparel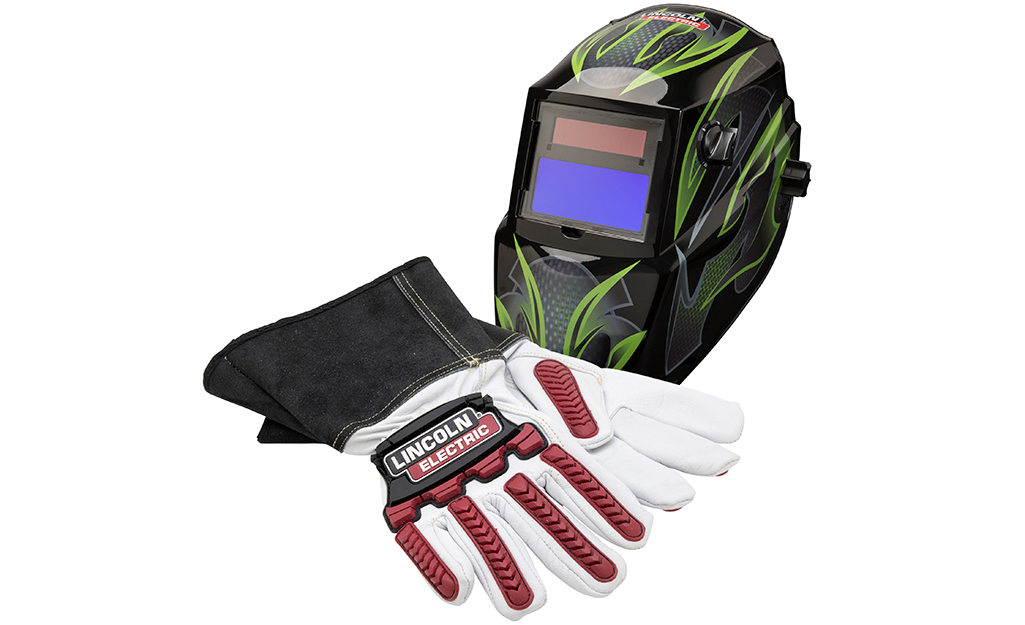 Welding can be complex and dangerous, so having the right welding safety apparel before you pick up your torch or fire up your welding machine is a must. Use the checklist below to make sure you're outfitted properly before you begin:
Welding helmets. Auto-darkening welding helmets are made specifically for welders of all skill levels. Made to protect your eyes, head and face, welding without an auto-darkening helmet is a big no-no.
Welding bandanas. Designed to go under your helmet, a welding bandana is flame retardant and purpose-specific. Always wear one to protect your head and hair when doing any type of welding.
Safety glasses. Your helmet does a lot of the heavy lifting, but safety glasses made for welding provide essential protection you don't want to work without.
Long-sleeved work shirts. Wear a long-sleeved work shirt to protect your arms no matter what type of welding you take on.
Welding aprons or jackets. Usually made from leather, a welding apron or jacket will protect your body from heat, sparks and hot metal. Make sure the fit is snug, but not so tight you can't move freely while you're working.
Welding gloves. Made specifically for welding work, quality welding gloves keep your hands safe while you're working on big or small jobs.
Denim pants or work pants. Denim is the most common material worn when welding because it's comfortable, heavy in weight and flexible. However, specific work pants are acceptable as well. Avoid wearing cuffed pants when welding as they can trap sparks or hot metal which could result in injury.
Leather work boots or shoes. Like your welding apron or jacket, leather shoes with a durable, solid tread are your best choice when it comes to welding attire.
Welding Tools and Supplies
Welding can seem like a difficult task for the beginner who has never taken on a single project or even held a welding torch in their hand. Mix in special gases and welding consumables and a newcomer can feel overwhelmed in a hurry. 
Before you start, make sure you've got all the welding supplies you'll need:
Welding machine. Welders come in a wide range of different varieties, and some work for a specific type of welding. Some models can also handle two types of welding like MIG and flux core welding. These are the most versatile and an ideal place start if you're new to welding and aren't sure which style is right for you.
Welding torch or gun. A quality welding torch or gun is a must-have when working on any type of welding. Some machines come with torches. These are a great option for beginners, but more experienced users may want a more precise, high-quality option that's designed for their specific welding needs.
Welding consumables. Welding wire is essential for all types of welding. Make sure you've got the right type and gauge of wire, which will vary based on your welding style and project, ready to go. You'll also need replacement torch tips, guards, electrodes and filler rods.
Wire feeder. Make the process of feeding wire simpler with an automatic wire feeder. Most MIG and TIG welding jobs require a wire feeder.
Shielding gas. All styles of welding except for self-shielded flux core rely on shielding gas for a clean, durable weld. Use our shielding gas guide below to find the right gas or gas mixture for your needs.
Welding brush. Prepare your work surface better and remove slag created during certain welding processes with a durable welding brush.
Each type of welding, from basic torch welding to MIG and flux core welding, are all different. In some cases, the tools and supplies needed will vary. Use the list above only as a general reference for what you'll need to get started.
Welding Tips for Better Results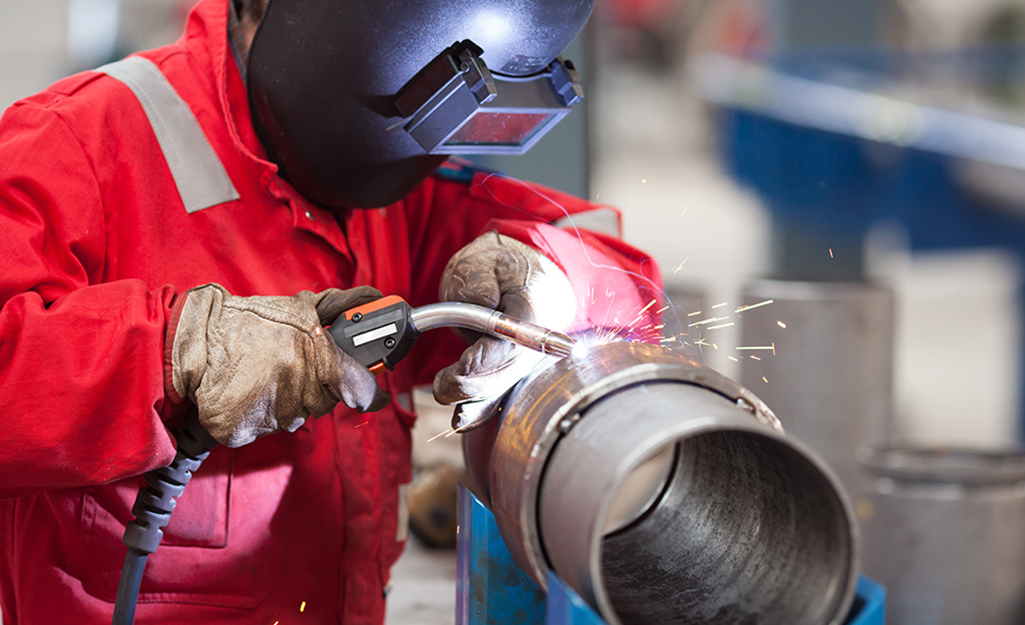 Whether you're welding at home or you've got a dedicated workshop for your projects, learning to weld like a master takes time and plenty of practice. Use these welding tips and tricks to guide you if you're learning to weld or you just need a quick refresher lesson:
Learn the different welding techniques and when to use them. Push, pull and push-pull techniques are common, but they don't all work for every welding style. For example, flux core welding almost always works best with a drag or pull technique. Remember that any type of welding that creates slag works best when you drag.
Make sure your work area is clean before you begin. Working in a poorly lit area can also put you at risk.
Verify that your tools are properly set up. Doing this while you're actively welding is dangerous and tends to produce poor results. Improper wire feed speed and tension can also produce a poor weld that's more prone to cracking.
Use the correct wire stickout for your welding style. Flux core welding, for example, requires about twice the wire stickout than MIG welding does.
Common Welding Mistakes and How to Avoid Them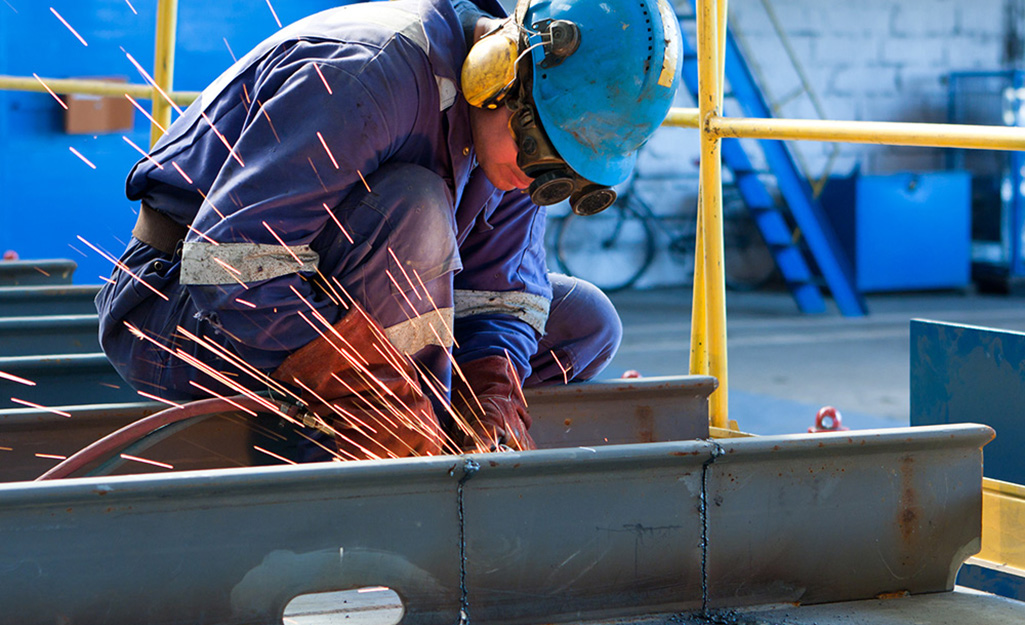 Welding tips can help you if you're learning to weld or taking on a new project after a little downtime. However, sometimes the best way to improve your welding is to know what to avoid. Here are a few common mistakes and how you can avoid them: 
Not cleaning your metal thoroughly: Some processes like flux core welding can work on dirty material, but no weld is as secure when contaminated with rust or dirt. Take the time to clean your material before you begin and you'll make the process easier on yourself.
Not turning on your shielding gas before you begin: This is a common rookie mistake and it can result in a poor weld that does not look good when completed.
Not using the right temperature settings: Unsure of where to begin? Learn more about your base material and check your wire feeder and welding machine for more information on amperage and voltage for your specific needs.
Not using the right rod or wire diameter: Rod and wire diameter must be correct for your base material and job at hand if you want a strong, durable weld that looks professional.
Choose the Right Shielding Gas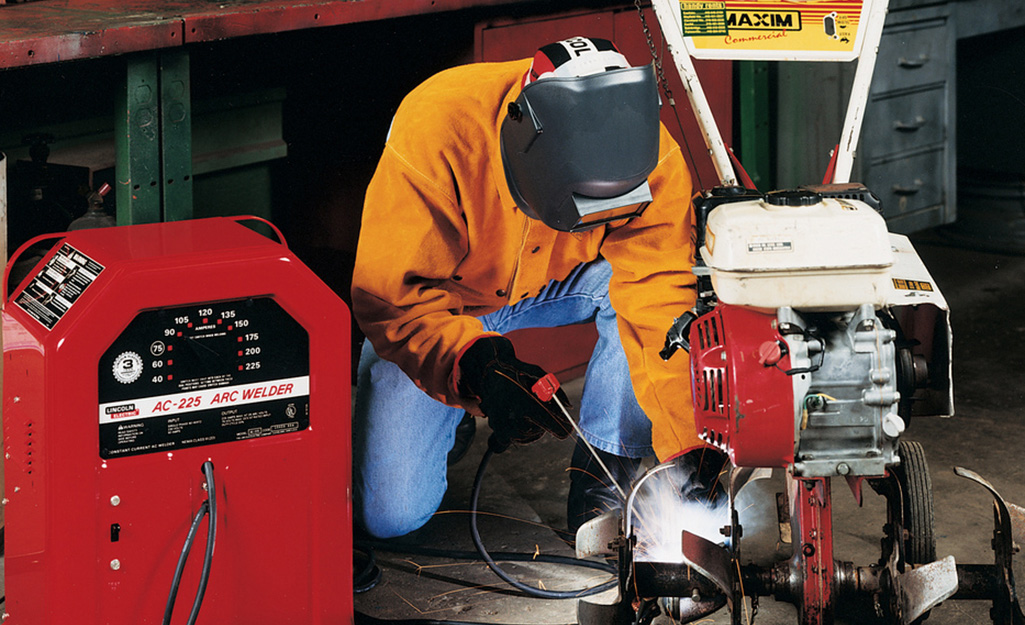 Some welding styles like MIG welding and TIG welding require a shielding gas to be used while you're working. Self-shielded flux core welding is really the only commonly used style that doesn't require a shielding gas, which is what makes it ideal for working outdoors.
Use these tips to help you choose the right shielding gas or shielding gas mixture for your project:
Use a standard 75 percent argon and 25 percent carbon dioxide mixture for most MIG welding projects.
Consider using 100 percent carbon dioxide for deeper penetration on heavy materials. For most projects though, argon and carbon dioxide together will provide the least spatter and best overall results.
Use pure argon for basic TIG welding jobs. Pure argon works exceptionally well when dealing with most mild metals like aluminum.
Opt for a combination of argon and helium shielding gas when TIG welding for more precise results. A mixture of up to 50 percent helium can give you a hotter operating temperature, which can provide deeper penetration if required. However, adding helium does decrease arc stability, so it isn't ideal for beginners or more basic projects.
Choose pure argon or a 75/25 mixture of argon and carbon dioxide for flux core welding. For deeper penetration, or if you're starting with thicker materials, consider a mixture of both argon and carbon dioxide.
These welding tips can help you create better welds and stay safe while you work. Becoming familiar with them can help you prep for any welding project.
Ready to get the tools and materials for your next welding project? Use The Home Depot Mobile App to locate products and check inventory. We'll take you to the exact aisle and bay.
Explore More on homedepot.com