A duvet is like a white, large flat pillow inserted into a large, flat pillowcase. This versatile bedroom linen comes in a variety of materials, styles and thicknesses. A duvet can keep you cozy in the winter or comfortable in the summer. It's surprisingly lightweight and makes making the bed easier. If you've ever asked "What is a duvet?", this Home Depot guide has the answer. It explains the difference between duvets and comforters, fabric choices for this type of bedding, plus gives cleaning and care tips. Need it today? We'll deliver on your schedule. Order before noon for convenient scheduled same-day delivery.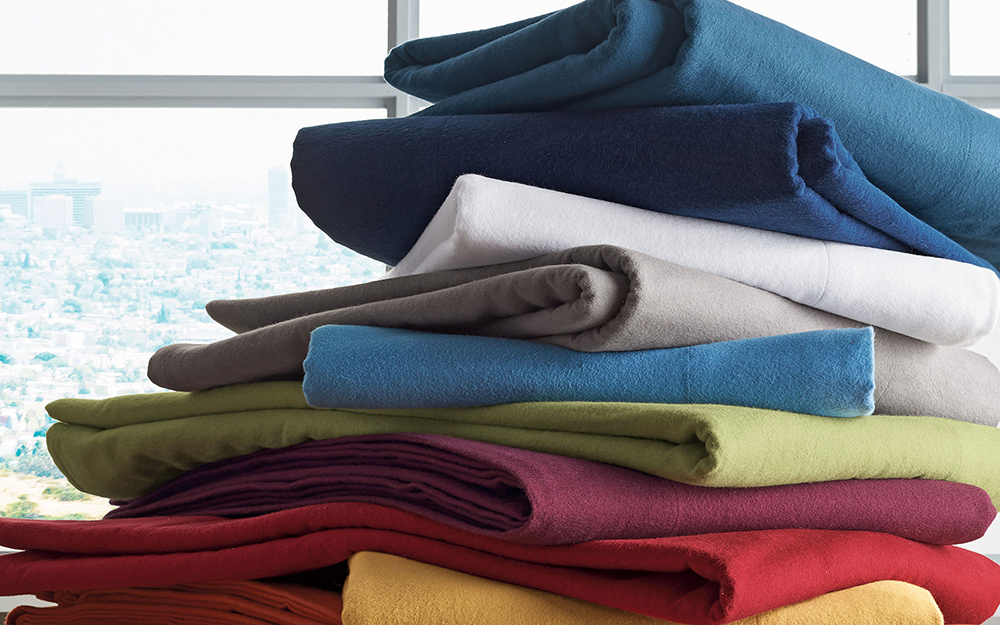 Duvet is a French word that means "down." Traditionally, goose down or feathers were used to make this type of bedding. Comforters and duvets have many benefits in common. Like a comforter, a duvet insert can be filled with synthetic fibers or natural materials. A duvet can be thick and fluffy or thin and lightweight.
Unlike a comforter, a duvet is always used with a removable cover that protects it from dirt and dust. A properly covered duvet requires less laundering and care than a comforter.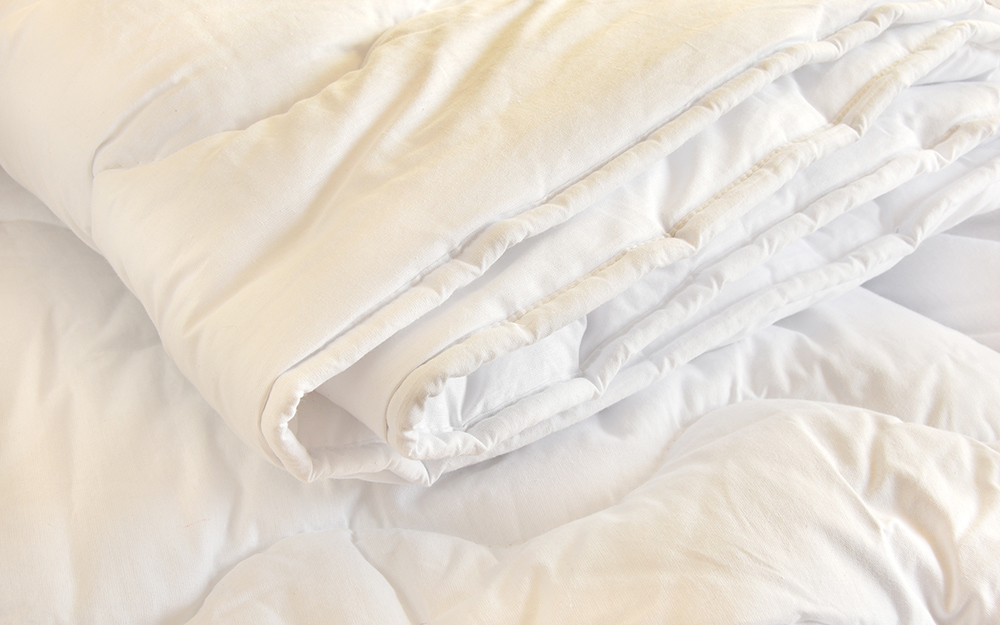 The "pillow" part of the duvet is called the insert. Down or a down/feather blend is the most common natural filler for a duvet insert. A "100 percent down" fill is a higher investment choice because it is made entirely of the fluffy, insulating feathers on a duck's or goose's belly. Synthetic fillers are more budget-friendly and hypoallergenic, while natural fibers such as silk or cotton can vary in cost and comfort.
Down/feathers:
Insulating warmth
Breathability
Lightweight
Allergy concerns
May require professional cleaning
Down alternatives (synthetics or natural):
Hypoallergenic and irritant-free
Often heavier/less breathability
May clump or mat
Easy care
Tip: The amount of down per square per square inch in a duvet is called its fill power. The higher the fill power, the warmer the duvet. For a down duvet that's comfortable year-round, choose one with a fill power between 400 and 600.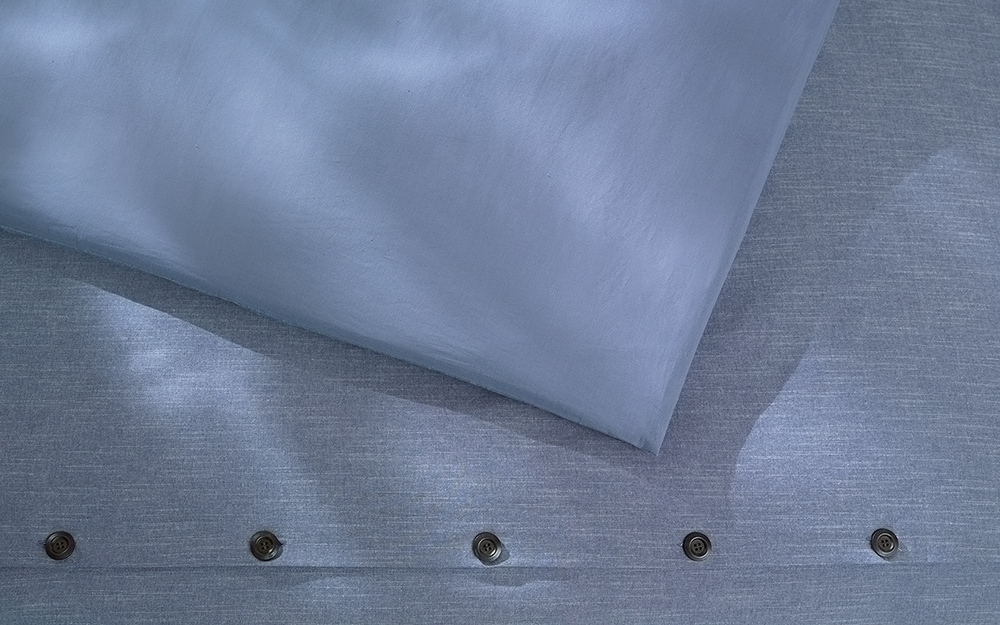 Duvet covers have zippers, snaps, buttons or decorative ties to keep your duvet in place. Besides protecting your duvet from dirt, stains and dust mites, a duvet cover is an easy way to change the color, pattern or texture of your bedding. Some come with matching shams to give your bedroom a complete look.
Cotton is the most popular choice for a duvet cover. It's comfortable, easy to care for and relatively affordable. Choose a thread count that makes you feel the most comfortable.
Polyester or poly-cotton blends are the easiest to care for and budget-friendly.
Linen is an elegant, breathable fabric known for its high-end look and feel.
Silk is a breathable and luxurious option known for its ability to repel dust and provide lightweight warmth.
Tip: A duvet cover makes changing the color and pattern of your bedding as easy as changing a pillowcase.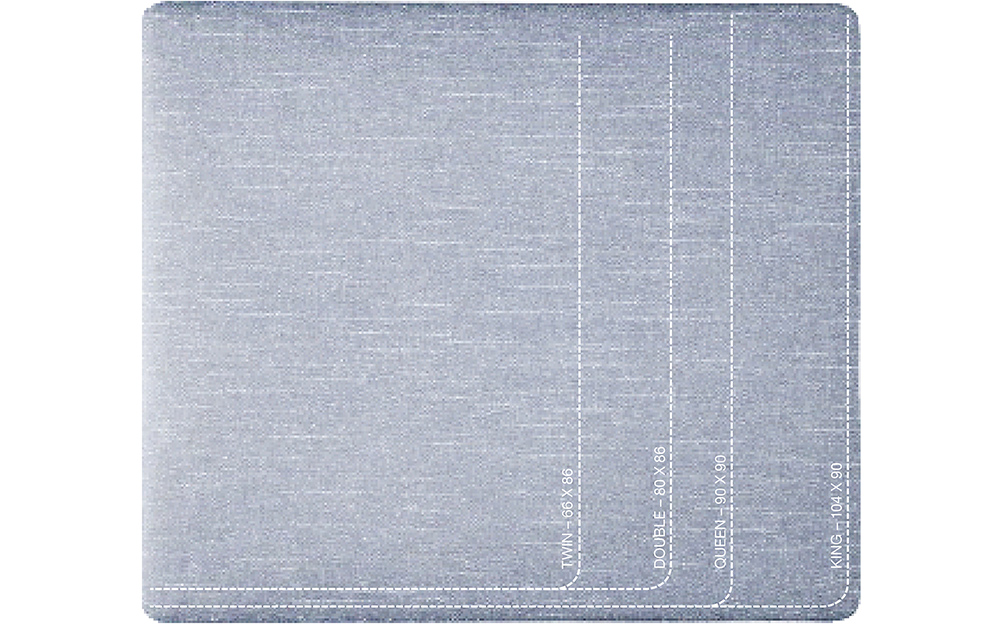 Duvets come in essentially the same sizes as comforters. Measure your comforter and choose a duvet that is approximately the same size. For a tighter fit, choose a duvet size one or two inches smaller than your comforter.
Tip: Replace your duvet every 5 to 10 years or when you notice a worn or torn casing and lumpy or thin filling.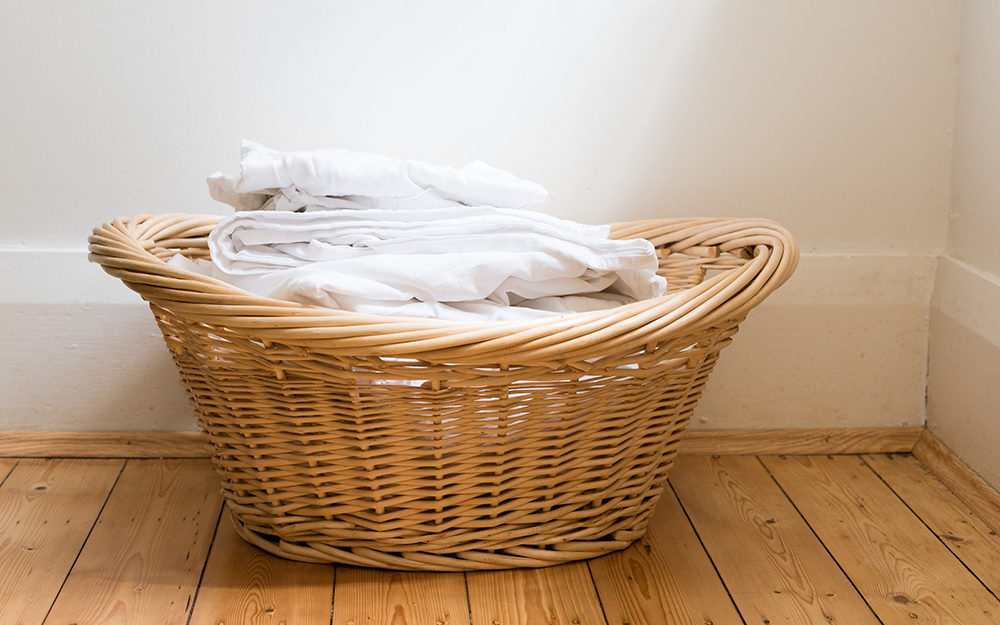 Always check the care label on your duvet or duvet cover first for specific cleaning instructions.
Refreshing:
Refresh your duvet every month or so to keep it smelling great.
Give your duvet a sunny day refresh by hanging it outside on a clothesline.
Place a dry duvet in the dryer and add a dryer sheet.
Washing:
Dry clean or machine wash it every 4 to 6 months. Treat any stain spots before washing.
Use gentle detergent and cold water to prevent shrinking.
Rinse twice to remove any residue.
Use large-capacity, laundromat washing machines and dryers.
Tumble Drying:
Fluff up your duvet by adding dryer balls or tennis balls.
Watch heat settings. High heats can cause damage to a duvet's filling.
An "air only" or "cool" dryer setting may work for washable down or feather-filled duvets.
Shake out the duvet at the end of a drying cycle and check for damp spots. Make sure the duvet is completely dry before use to avoid it becoming moldy or mildewed.
Wash or dry clean your duvet cover at the same time you wash your pillowcases and sheets.
Down or feather-filled duvets may be dry cleaned only or washed rarely, if ever.
Shop over one million products and find the info you need most. Save time with The Home Depot app.