This guide will offer a few key reasons to upgrade your carpet and what to expect during its installation. The Home Depot offers the best value for homeowners so you can confidently choose your new carpet and prepare your home for the installation. 
Tip: See our carpet cost guide for nationwide installation estimates. 
Reasons to Upgrade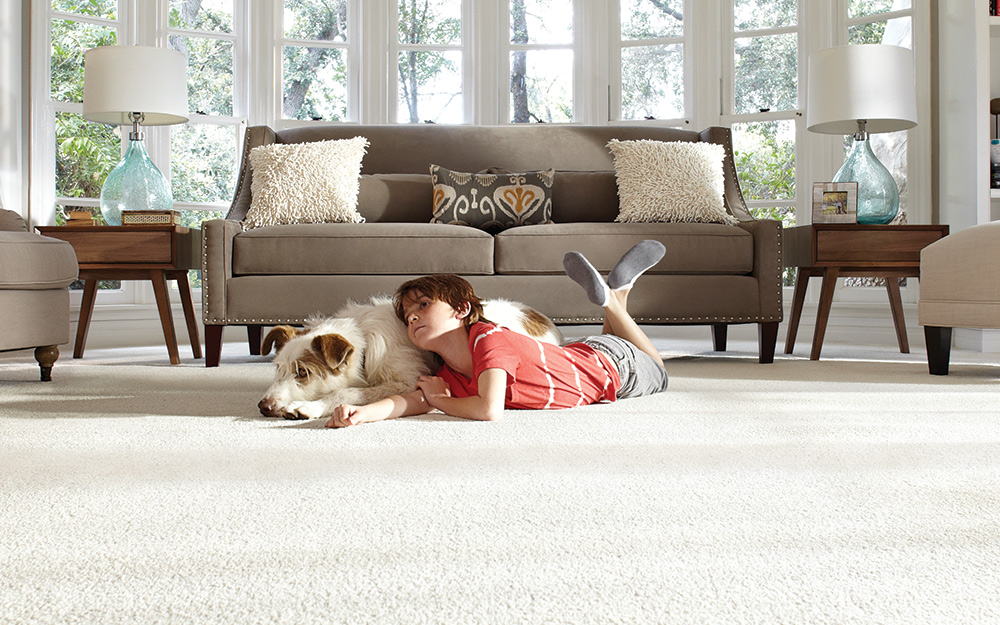 Even with regular professional cleanings, carpeting should be replaced every eight years on average. Homeowners generally choose to upgrade their carpeting after it begins to show signs of wear, such as stains, damage and odors. You may also want to upgrade as part of any interior renovations or room redecorating, or if your carpet has become outdated.
Why Choose The Home Depot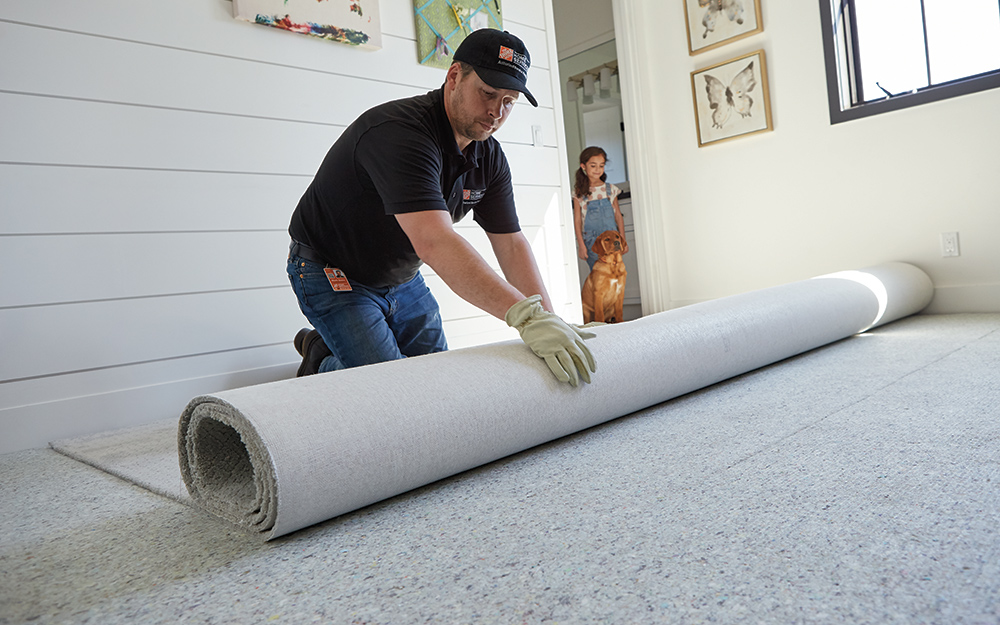 The Home Depot customers can choose from an extensive selection of carpet styles and shades that are priced to fit your budget. Many of our options are easy to clean and odor-resistant. Waterproof and pet-proof varieties can withstand excess foot traffic and spills. Stop by a local store or browse online to see our assortment of carpet and carpet padding options. 
We offer trusted installation services tailored to your schedule. Our badged professionals are fully vetted and background checked, and our products and services are backed by best-in-class warranties.
The Measure Appointment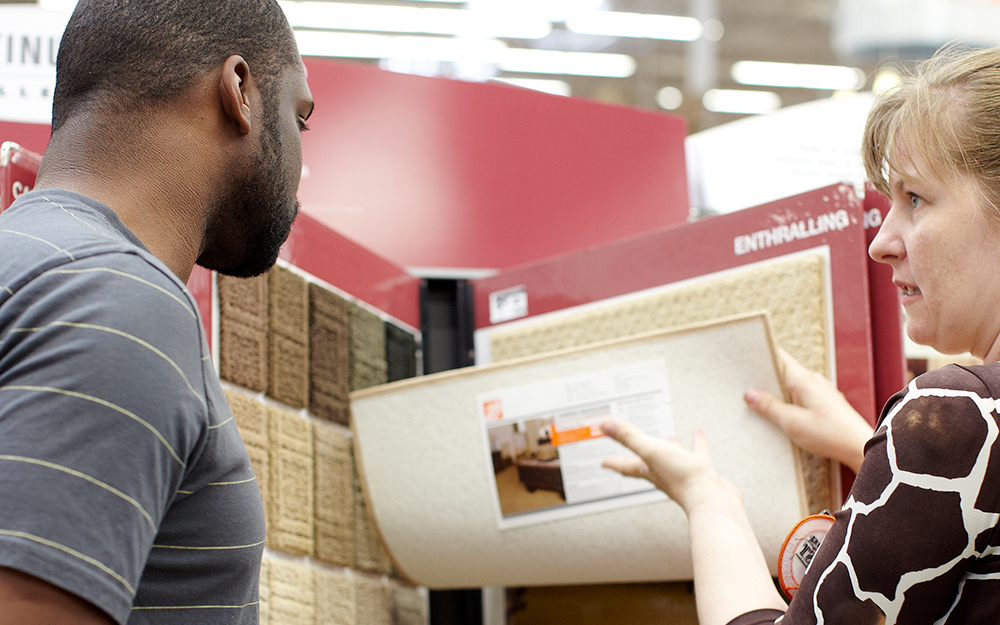 Once you've chosen your carpet, we'll work with your schedule to confirm an in-home site inspection. During this appointment, a Home Depot professional will arrive to measure the installation area(s). From there, we will provide exact costs so you can confirm the service when you're ready. 100% of your measuring deposit will be credit toward the installation.
Next Steps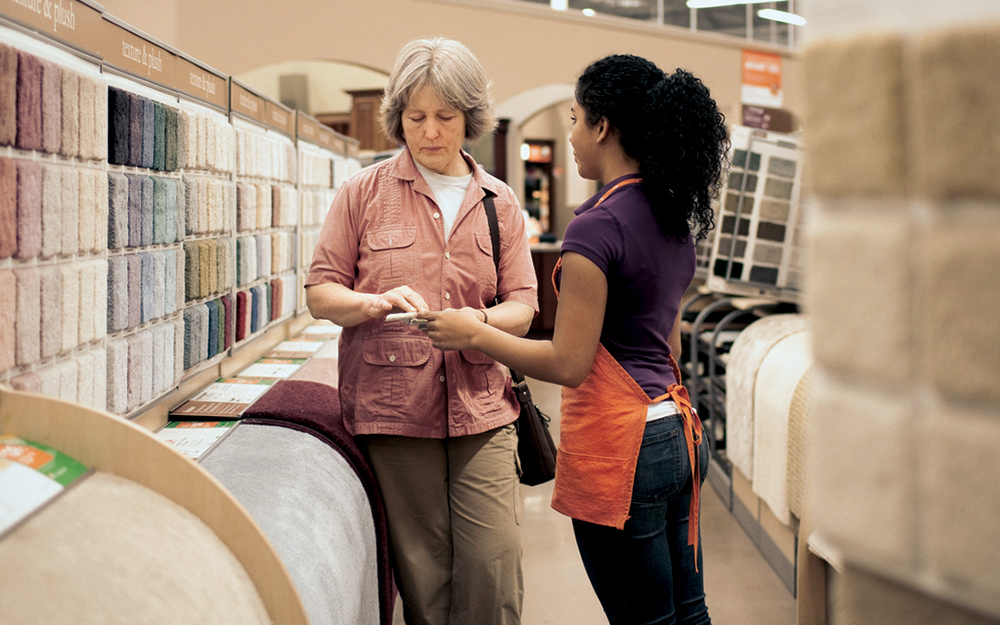 The installation timeline depends on two factors: your schedule and product availability. If the carpet you've chosen is out-of-stock or takes longer to ship to your location, there may be a longer waiting period. Our professionals will quickly and clearly communicate any delays. 
Preparing for Installation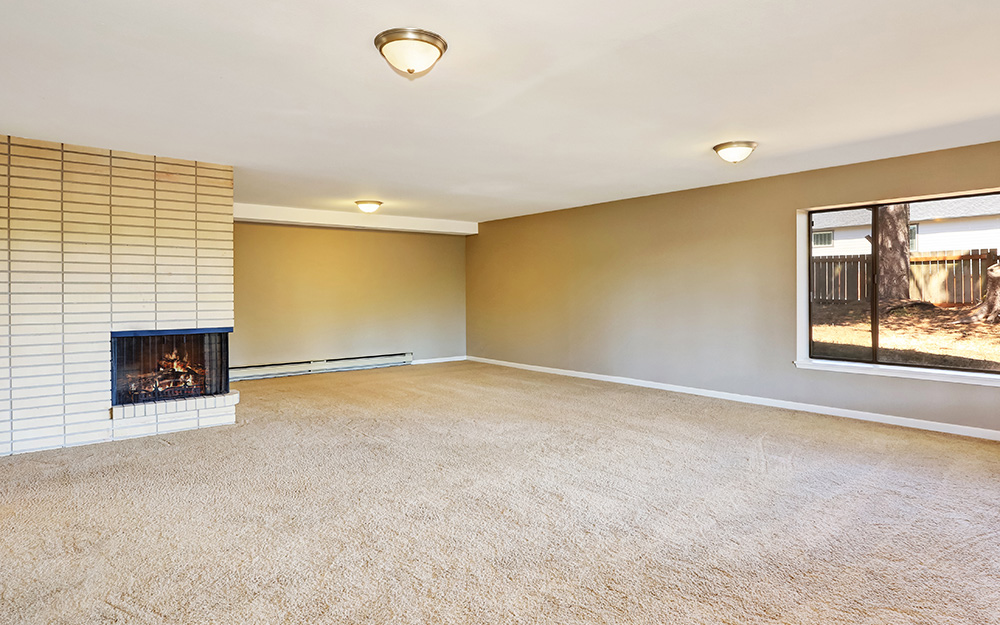 Before the installation appointment, all furniture must be removed from the immediate area(s). As a courtesy, our professionals can remove larger pieces of furniture, like sofas, dressers and tables. If the item requires disassembly – such as a bedframe – an additional fee may apply. Please note, The Home Depot will not remove oversized or fragile items from the installation area, so homeowners should make alternate moving arrangements as needed.
Our complimentary furniture moving service does not apply to extremely large, heavy or fragile items. Possessions such as glass china cabinets, aquariums, pool tables, pianos and safes must be removed before your carpet installation appointment. Homeowners are also responsible for moving smaller items, such as wall art, electronics and lamps, along with clearing clothing from closets and emptying furnishings like bookcases and cabinets.
 
Tip: if your home was built before 1978, The Home Depot also recommends testing for lead paint. Lead-based paint is toxic to humans and pets, and it can lead to various health problems, especially in young children.
During the Installation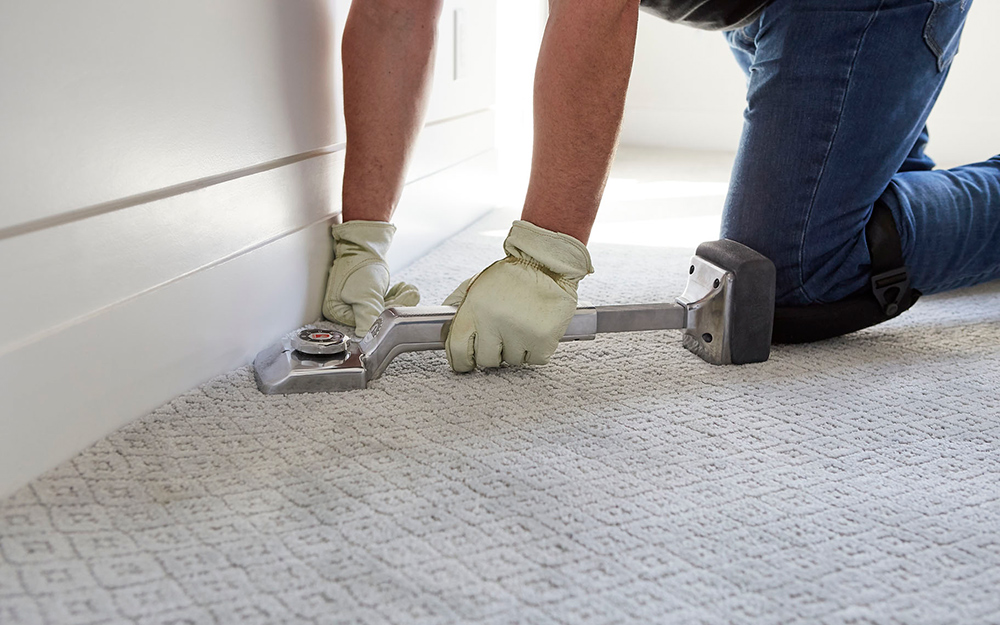 On the day of installation, our professionals will arrive with your new carpet and all additional materials that may be required. Make sure our team has a clear path to the installation area(s) and that all necessary furniture has been removed from the room(s). 
As a homeowner, you can expect the installation process to create a certain amount of noise and debris. The Home Depot strongly recommends keeping children and pets in another area of the home while our team lays the flooring.
The timeframe of your installation varies based on room size and type of carpet. Communicate directly with your Home Depot service provider for more accurate time estimates.
Removal and Post-Installation Care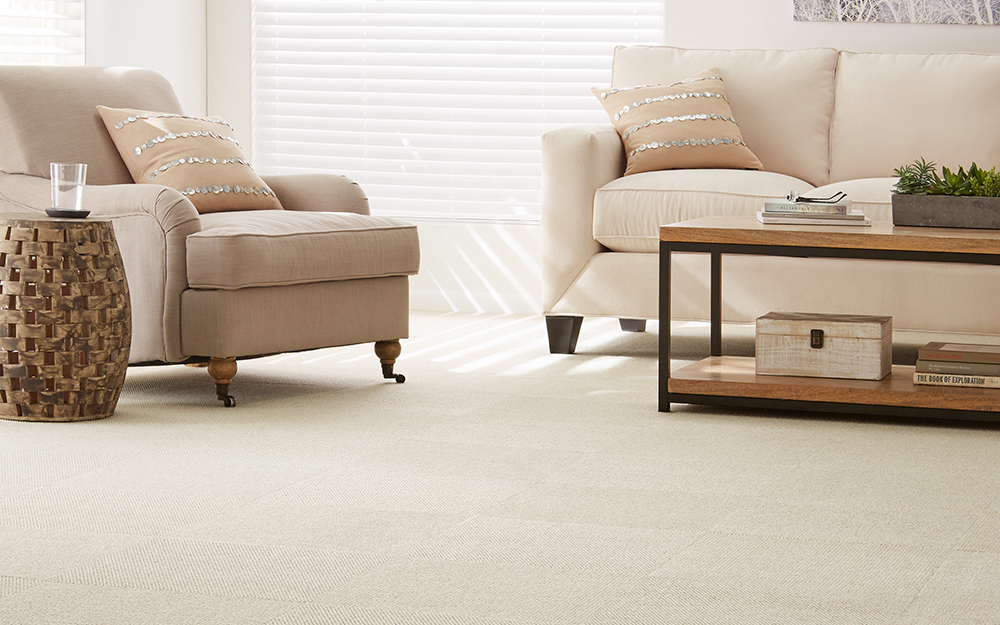 When your carpet installation is complete, our professionals will clean up the excess debris and remove the old carpet from your home. These services are included in the installation costs. To preserve your new carpet, we recommend regular professional cleanings, which are also required to maintain your warranty with The Home Depot. 
Explore More on homedepot.com