Choosing the right flooring for your home partly requires assessing the needs of your home, as certain types of flooring are unsuitable for certain parts of a house. You can also select between the wide range of flooring options by matching your style preferences to the size of your budget. This guide reviews the most popular types of flooring and some of their pros and cons.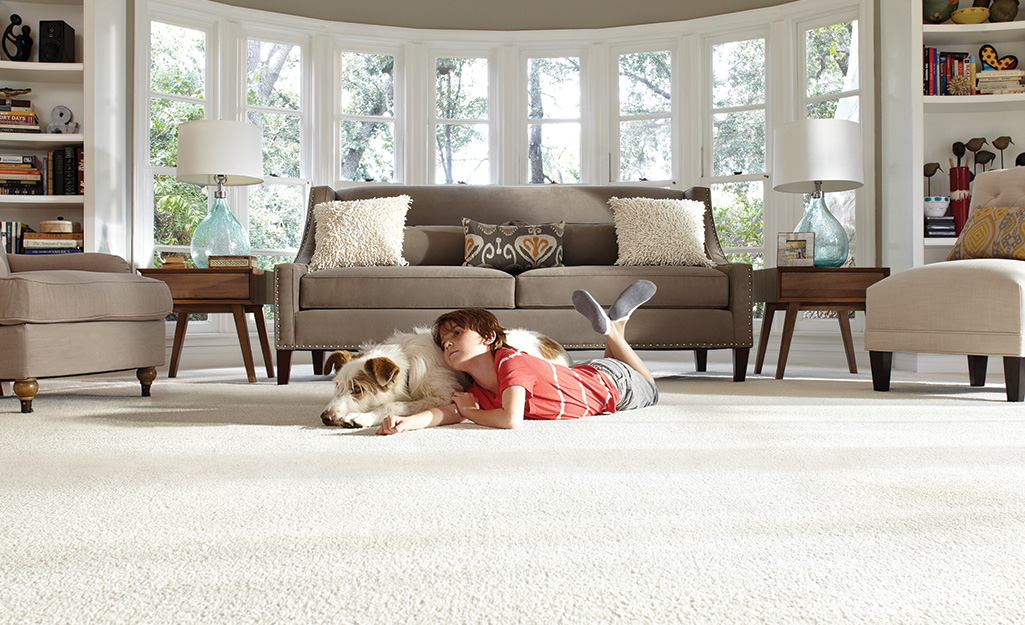 Carpet flooring is well-suited for bedrooms, family rooms and other locations where comfort underfoot is crucial. If your family likes to stretch out on the floor during game or movie night, carpet provides a softer surface. Available in rolls or carpet tiles, the variety of carpet has benefits and drawbacks.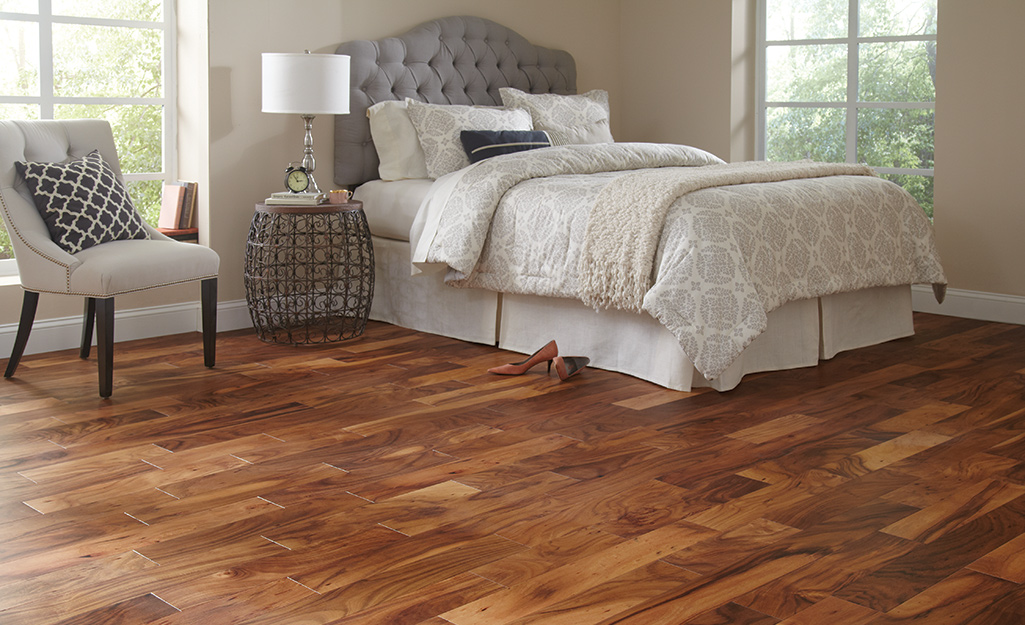 Hardwood flooring is durable and provides a timeless, elegant look. Some hardwoods can be refinished up to five times, and you can change the sheen to match a newly decorated room. Area rugs make easy, attractive additions to rooms with hardwood floors.
Solid hardwood flooring consists of boards milled from a single piece of wood.
Engineered hardwood flooring consists of a multi-layer base (made of compressed wood, resin and polymers) with real hardwood on the surface. It can be significantly less expensive than solid hardwood.
Hardwood is available in such types of wood as red oak, white oak, cherry, walnut, hickory and maple.
Hardwood requires frequent maintenance and is susceptible to water damage in rooms with significant moisture.
Types of Laminate Flooring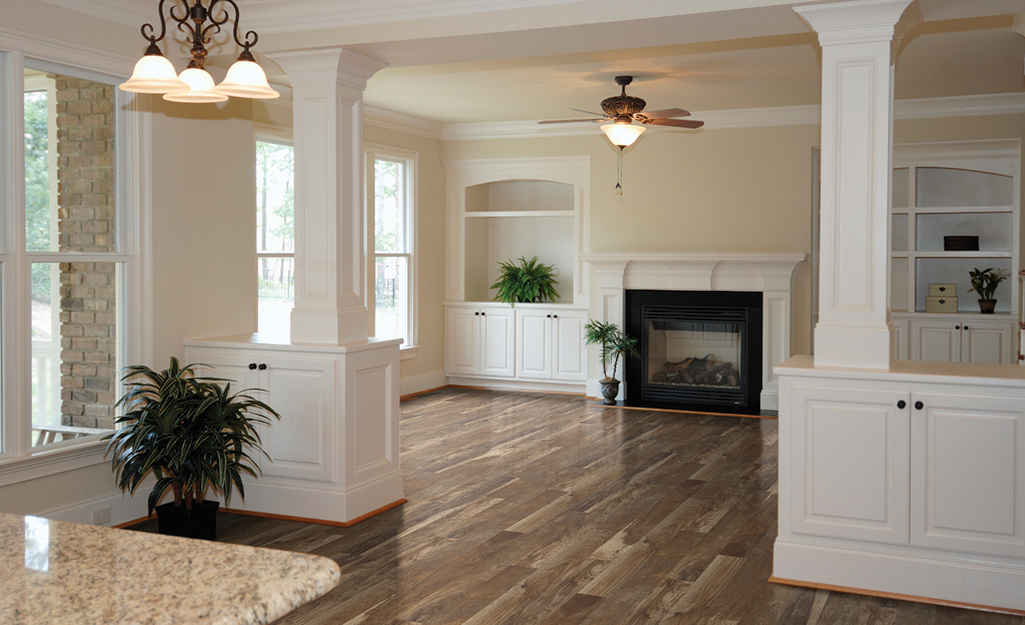 Laminate flooring delivers the look of a real wood floor for less money and can be used in places that hardwoods cannot, such as bathrooms and kitchens. In recent years laminate floors have improved significantly in style, performance and ease of installation.
Choose flooring from planks, tiles or squares that feature an interlocking tongue-and-groove assembly, which simplifies installation.
Grain styles of laminate wood flooring emulate the look of pine, maple, cherry, oak and more.
Other styles of laminate include stone, marble, limestone, slate and travertine.
Laminate resists scuffs and scratches but cannot be refinished and may become slippery when wet.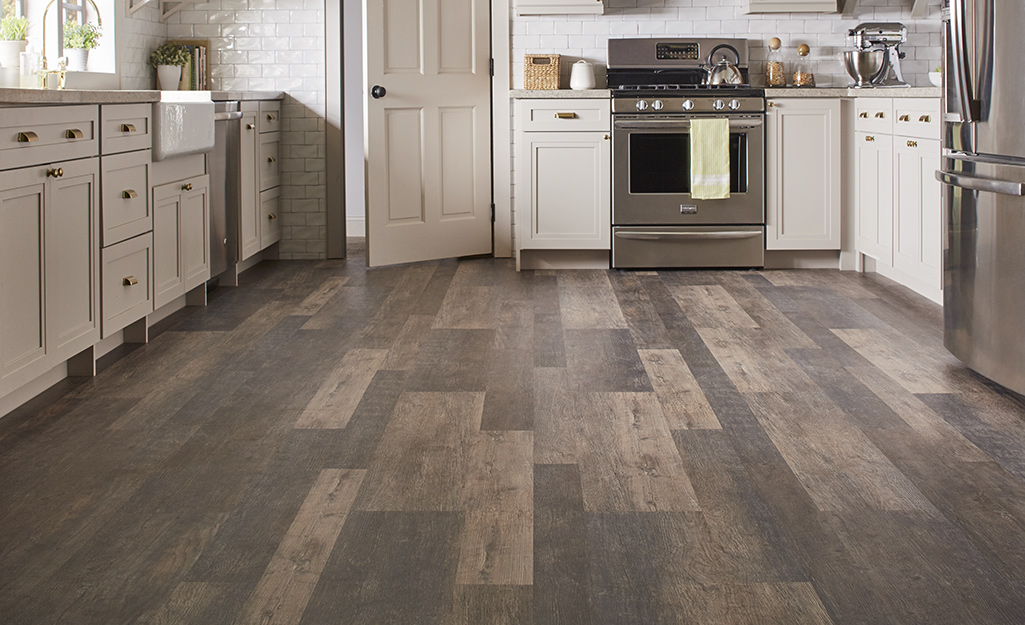 Vinyl flooring is extremely durable and economical plastic, usually consisting of acrylic, PVC and similar polymers.
Vinyl is available in a variety of colors and can either be installed in rolls that are 6- or 12-feet wide, or in 12-inch tile squares. Vinyl can also be installed directly over most floors.
The available finishes are no-wax, urethane or enhanced urethane, and each offers stain-resistance and a nice shine that does not require polishing or buffing.
Vinyl styles include wood, ceramic, porcelain and stone.
Vinyl flooring is inexpensive, but its manufacture is not considered eco-friendly.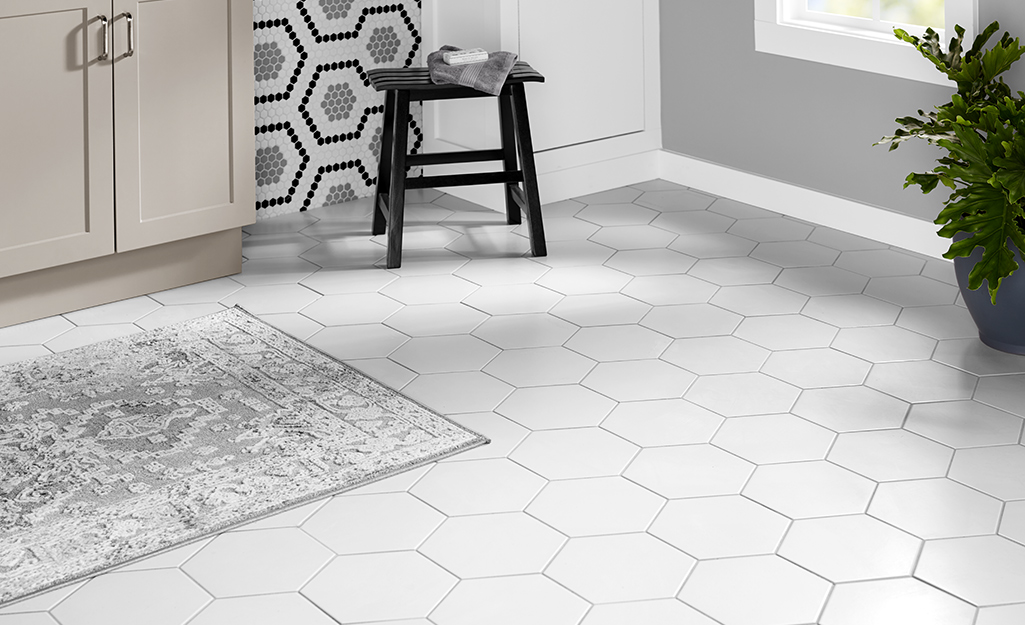 Tile flooring is perfect for rooms that frequently contain moisture or have the potential to get wet, like bathrooms, kitchens, laundry rooms and basements. Tiles are versatile and can last for many years with little maintenance required. You can even get tile that looks like wood, stone or fabric.
Ceramic tile is made from clay and is durable enough for most rooms of the house while having a softer, more comfortable walking surface compared to other tiles.
Porcelain tile is fired at a higher temperature than ceramic tile, making it more durable, less porous and water-resistant than ceramic, but also more expensive.
Natural stone tile includes granite, marble, slate and other surfaces that have an elegant appearance but can be expensive.
Other types of tile include mosaic glass, metal, cement and engineered tile, which is created with limestone and the other materials.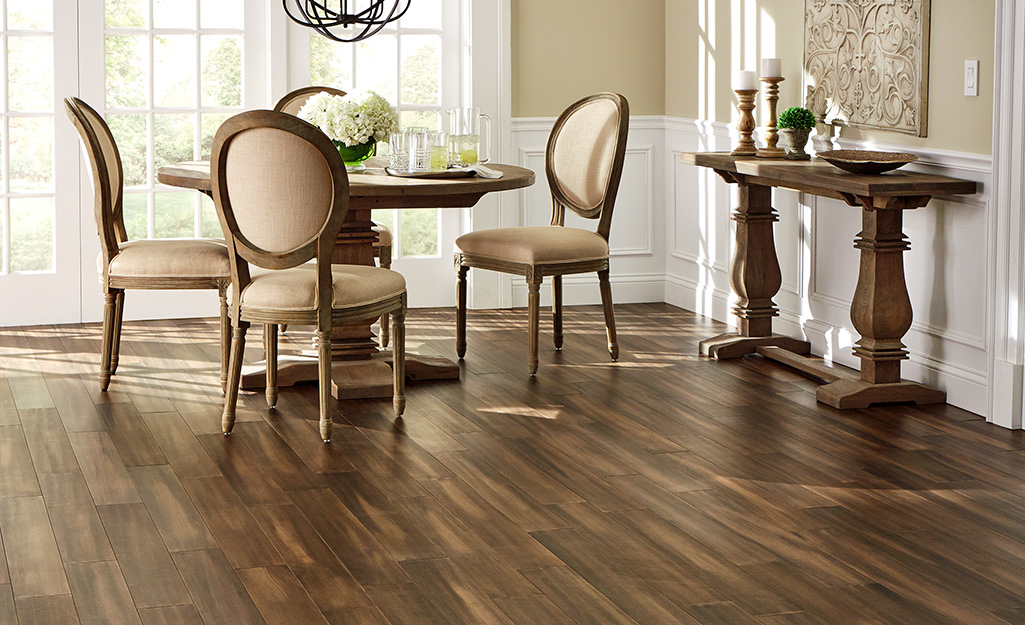 Bamboo flooring is comparable to the warm, attractive appearance of wood (although technically a grass). Some of the inexpensive options are easily scratched or dented.
Cork flooring has a natural resilience that makes it a comfortable surface. It can be torn or dented by sharp objects and is too sensitive to moisture for bathrooms or laundry rooms.
Rubber flooring is available in sheets and tiles that come in multiple colors, block sound and resist moisture.
Linoleum flooring is comparable to vinyl but made with such natural materials as cork, jute and linseed oil. Linoleum offers bright colors but tends to lack inexpensive options. It resists wear and tear but can turn yellowish if constantly exposed to sunlight.
The wide variety in the different types of flooring provides choices that may be beautiful, comfortable, water resistant, easy to clean or capture a style of luxury, and some of these all at once.