A remodel is a great way to transform a kitchen into an attractive, functional space that works with your lifestyle. From updated cabinetry and countertops to new additions like a kitchen island, the right upgrades can enhance your existing setup. Our kitchen remodeling services and options are designed to bring your vision to life. We offer options that fit into your vision, budget and schedule. Use this guide to get an idea about what will happen during the different phases of the project. A kitchen renovation will add that personal touch to your space. Find out what to expect during a kitchen remodel with us, from start to finish.
Phase 1: Inspiration & Planning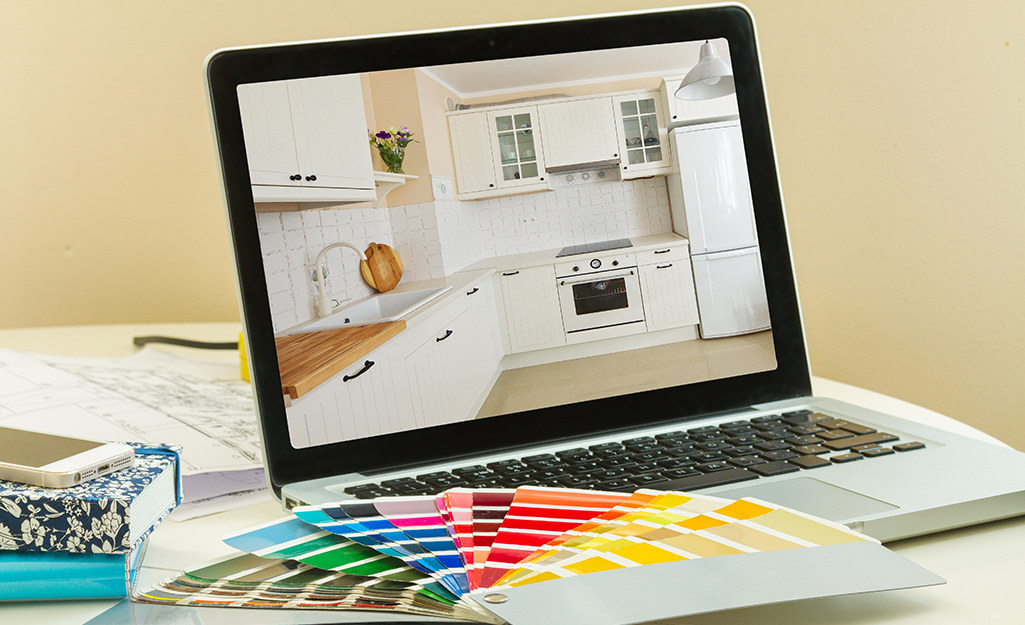 There are a lot of great reasons to remodel your kitchen. A kitchen remodel can enhance the space and make your kitchen feel new. It can allow more room for cooking and entertaining. You can change the layout to increase its functionality. Just changing the kitchen cabinet color will dramatically transform your kitchen's appearance. If you're thinking about selling, a kitchen remodel generally increases the resale value. The first part of any remodeling project is thinking through what you want for your new kitchen.
Whatever your reason for remodeling, a successful kitchen remodel starts with finding inspiration, planning and the right partners. Our kitchen remodeling professionals will work with you to design and create a new kitchen that meets your expectations and budget. We make it easy to build a space that checks every box on your must-have list.
Phase 2: Meet with a Kitchen Designer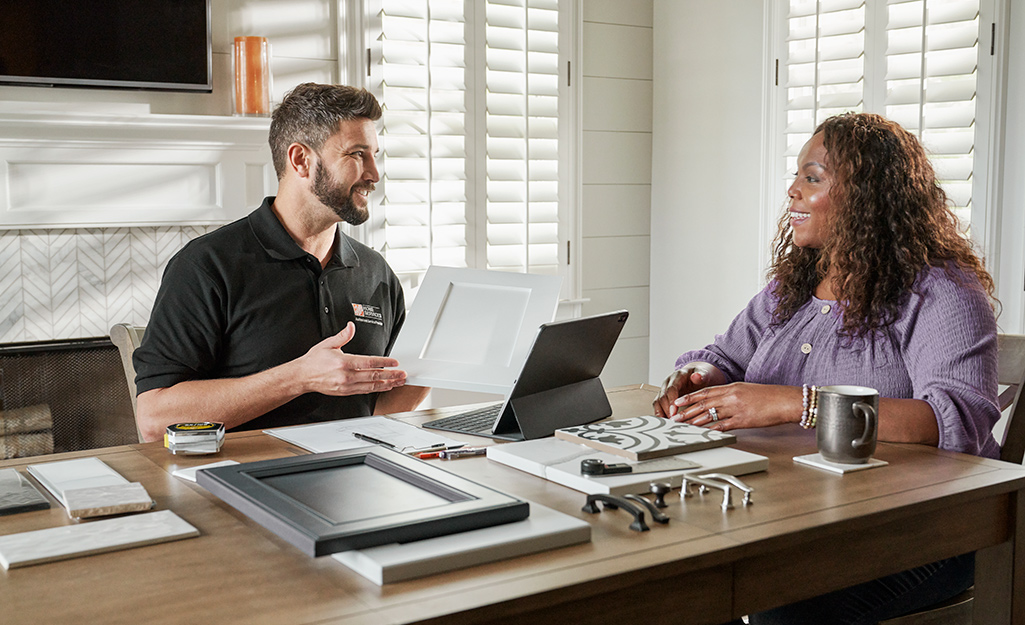 For help planning your remodel, talk to The Home Depot's in-house design team. Our kitchen designers will help with layout suggestions, products, color schemes and more. Make sure to bring a few inspiration photos to help our experts get an understanding of your style preferences. We'll help you transform your kitchen according to your vision and functionality needs. 
We have everything you need to create the kitchen of your dreams. Choose from an extensive selection of stylish kitchen cabinets, countertops, sinks and innovative appliances. We are pros at working with your budget and time constraints. We'll order your kitchen cabinets, appliances, flooring, lighting, hardware, sinks and coordinate delivery. To begin your kitchen remodeling project with The Home Depot, just visit a store for a consultation with one of our kitchen designers.
Phase 3: Measuring & Costs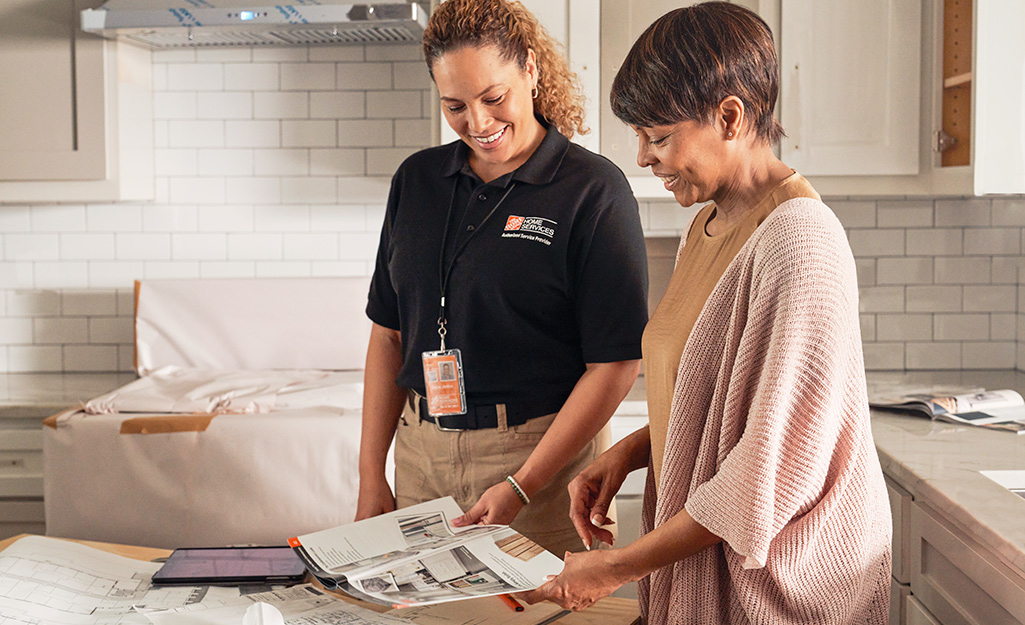 During this phase of the project, you'll have an in-home appointment with one of our remodeling experts. They will come to your home to measure your kitchen. Accurate measurements are essential to a successful project. Your remodeling expert will also determine the costs of your kitchen remodel based on your plans. In preparation for your in-home consultation, please make sure your kitchen floor is clear and any moveable furniture has been removed from the area. 
Every employee is fully background checked and arrives wearing a badge that says The Home Depot. 
Tip: To start building your new kitchen sooner, ask about our flexible financing options.
Phase 4: Prepare for Your Remodeling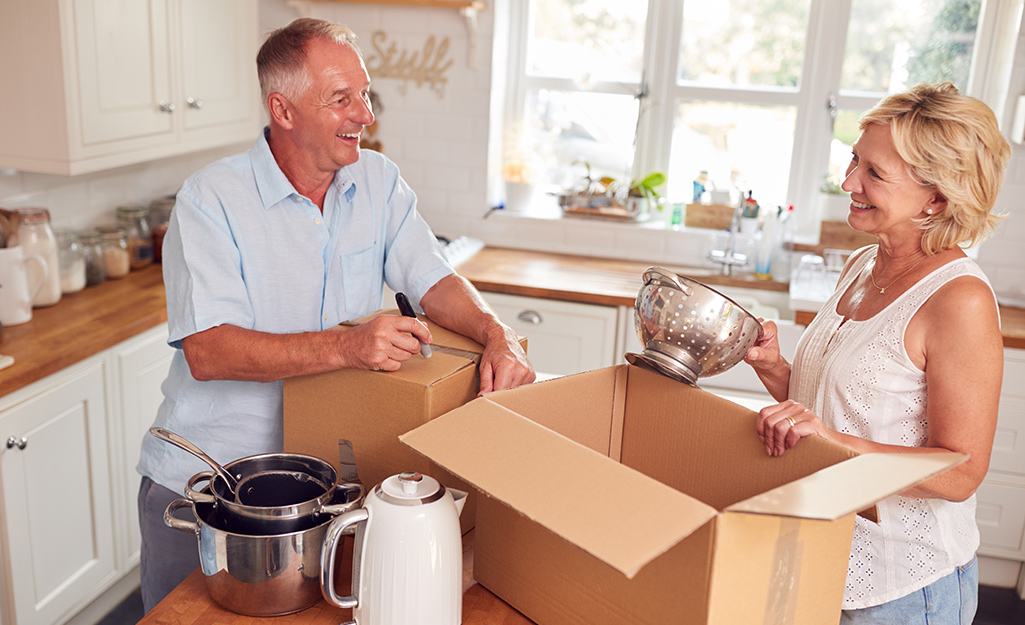 Since every kitchen installation is different, consult with your service providers for an estimated timeline. The duration of your installation depends on the size of your kitchen and the scope of the remodel. Now is the time to start packing up your kitchen and storing its contents. Think about a plan for meal preparation and meals during your kitchen remodel. 
Phase 5: Demolition, Construction & Painting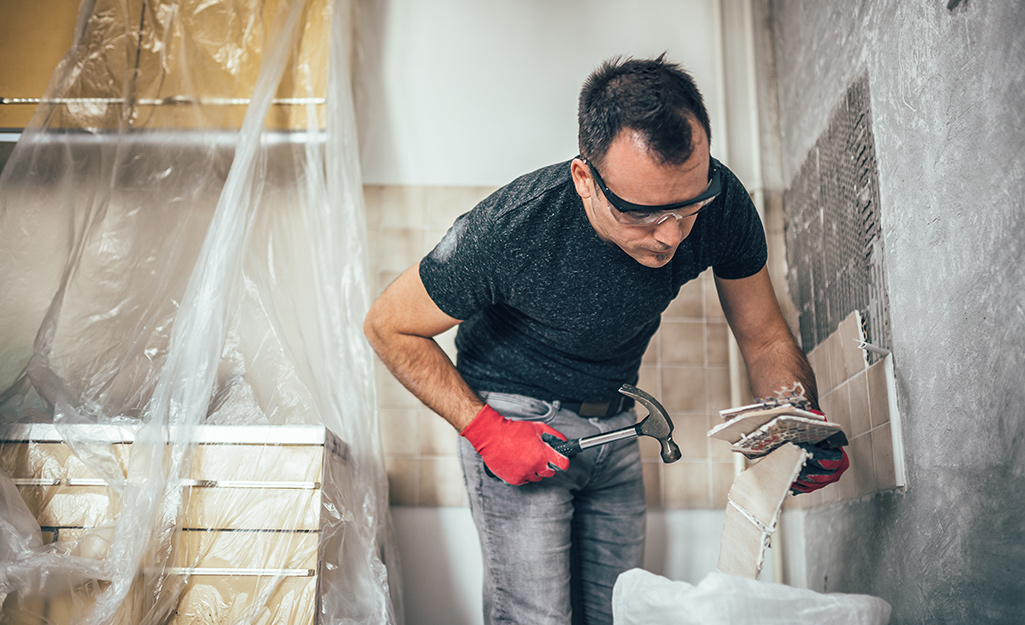 Your kitchen remodel begins with our service providers tearing out anything you are replacing or changing. Of course, all our service providers are local, licensed and insured. You can be confident that we've vetted all the professionals that enter your home. 
This phase also includes any electrical, plumbing and HVAC work. Any drywall will be installed. Walls and ceilings will be painted. Of course, you'll see a moderate amount of dust, dirt and debris. We are sure to sweep up all the dust, dirt or debris, and will also remove your old kitchen fixtures from the home. It's all included in your remodel. 
Tip: Make sure to turn off all power, gas and water at the main source before the work begins.
Phase 6: Installations & Finishing Touches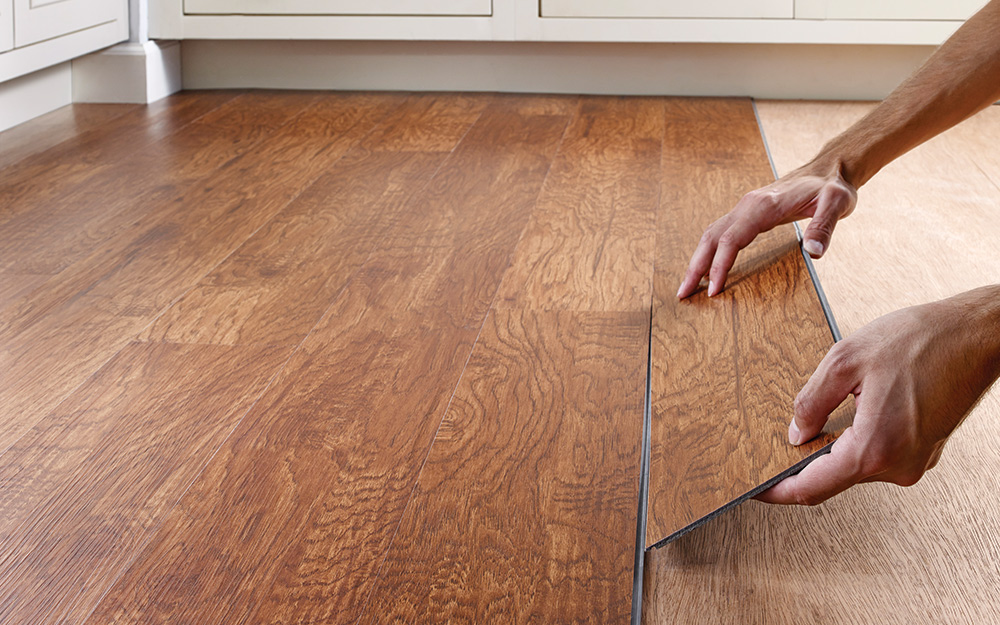 During this phase of your kitchen remodeling project your new kitchen begins to come together. Cabinets and countertops are installed. Appliances are delivered and hooked up. Flooring and backsplashes are put in. Walls are painted and light fixtures hung. Before you know it, your kitchen remodel is complete. We'll schedule your 30-day walk-through appointment. All you have to do is unpack and enjoy your more beautiful, better functioning kitchen.
Phase 7: Final Check Walk-Through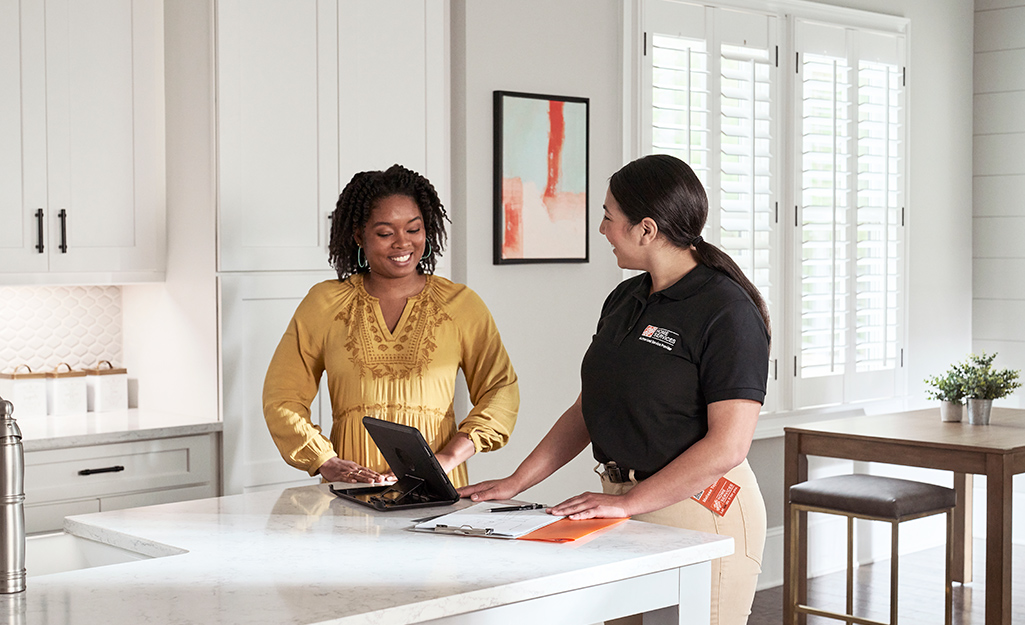 During your 30-day follow-up appointment, we'll come back to your home and perform a walk-through of your kitchen. We'll make sure everything was installed to your satisfaction and to our guidelines. We'll also give you maintenance tips and provide best practices for keeping your kitchen looking new. This is also a good time to ask any general questions you may have.
From small renovations to major upgrades, The Home Depot has you covered. We'll work with you through every phase of your remodel, from planning to the final walk-through. Whether it's new smart appliances or new cabinets, we have everything you need to make your new dream kitchen a reality. Our kitchen remodel services are backed by best-in-class warranties to ensure you're fully satisfied with the project. Ready to start your remodel? For your convenience, appointments can be scheduled in-store, online or by phone at 1-800-HOME-DEPOT.
Explore More on homedepot.com