Your kitchen appliances come in contact with food every day, so keep them clean and sanitized to protect your health, as well as prevent mold and germ growth. Kitchen appliances can be a challenge to clean after constant use. This guide shows you how to clean different types of appliances in a few easy steps.
1
How to Clean Kitchen Appliances: Refrigerator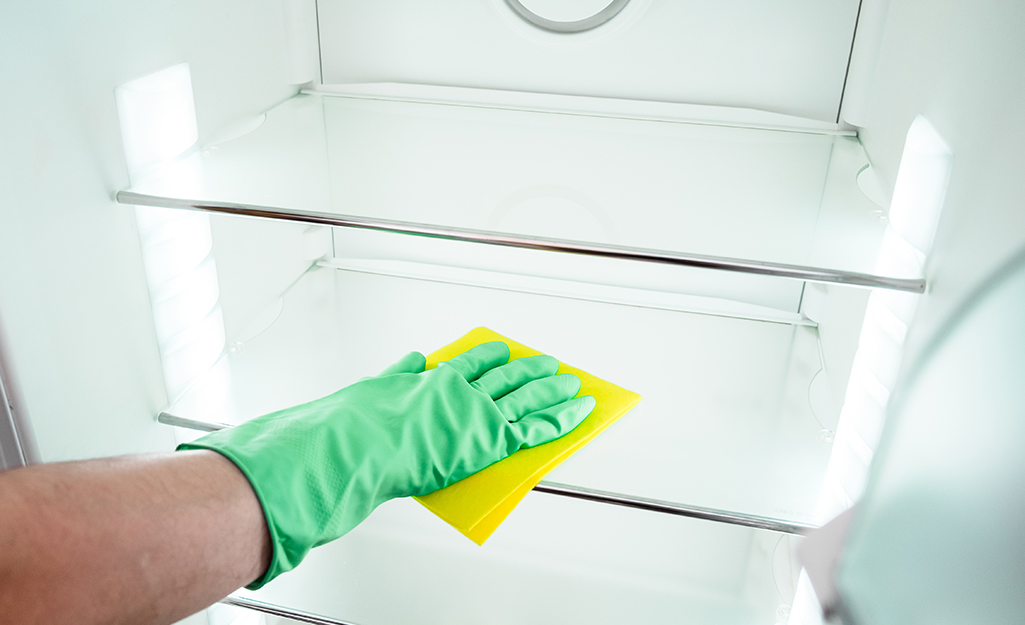 Your refrigerator houses both raw and cooked foods, as well as drinks and other items. It's important to keep it hygienic.
The easiest way to give it a thorough cleaning is to begin by removing all the food, the shelves and the drawers.
Soak the drawers and shelves in water and dish soap while you wipe down the interior from the top down.
Soap and water works best when cleaning the interior. Never use disinfectant cleaners like bleach, which can taint your food. 
2
How to Clean Kitchen Appliances: Oven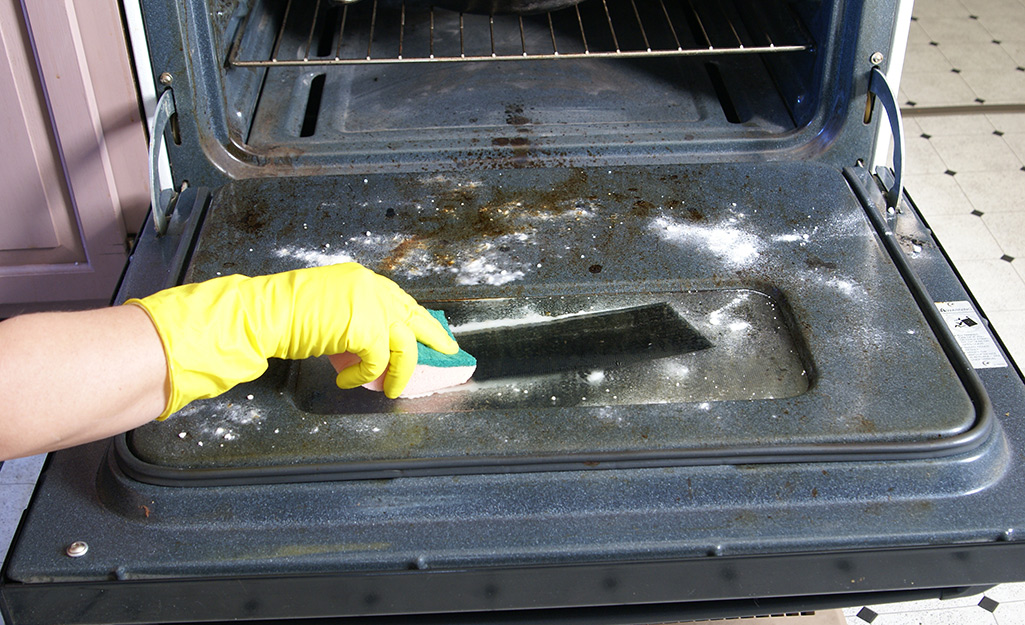 Start the self-cleaning feature on your oven or manually give it a deep clean. Be sure to follow manufacturer's instruction when using a chemical to clean your oven. Most oven cleaners come in sprays that can be applied to the inside of the oven. Leave on as directed by the manufacturer. To remove, work in a well-ventilated area and use gloves to protect your hands from chemicals.
3
How to Clean Kitchen Appliances: Stove Top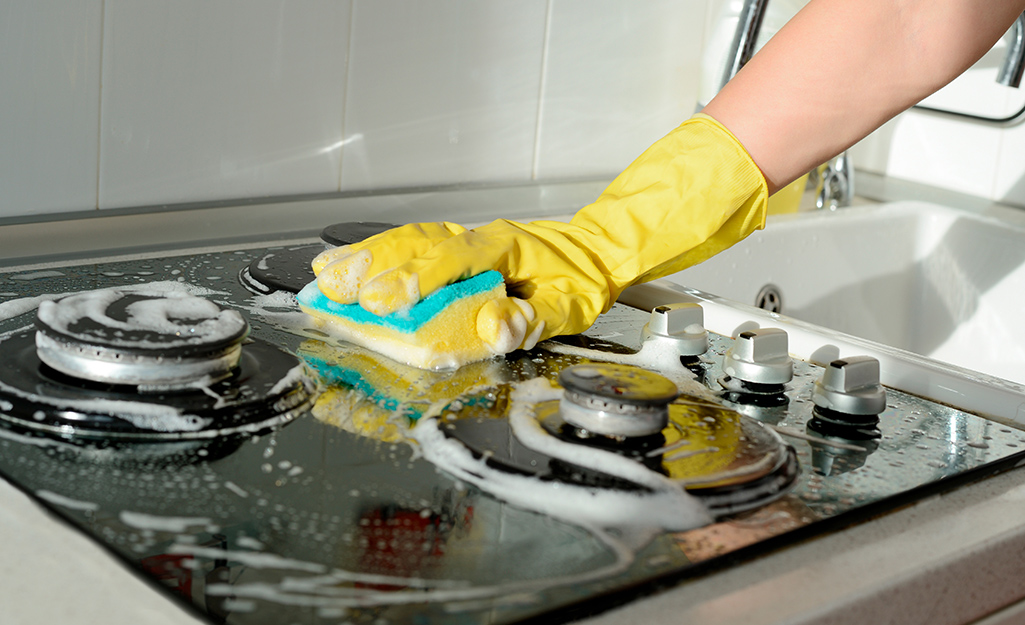 Stove tops are hot spots for food spills and drips, so clean it often to make sure your cooking area remains sanitary.
Remove the burner grates and soak them in dish soap and water.
If you have a gas stove, take off the burner caps and soak them as well.
For electric stoves, disconnect the burner coils and hand clean them with a sponge. Avoid getting the electrical connections wet.
Clean loose food off the stove top and wipe down the back panel, stove top and burner knobs with a sponge or towel.
Wipe down with a one-to-one mix of vinegar and water, or use dish soap and water if there's built-up grease. 
4
How to Clean Kitchen Appliances: Microwave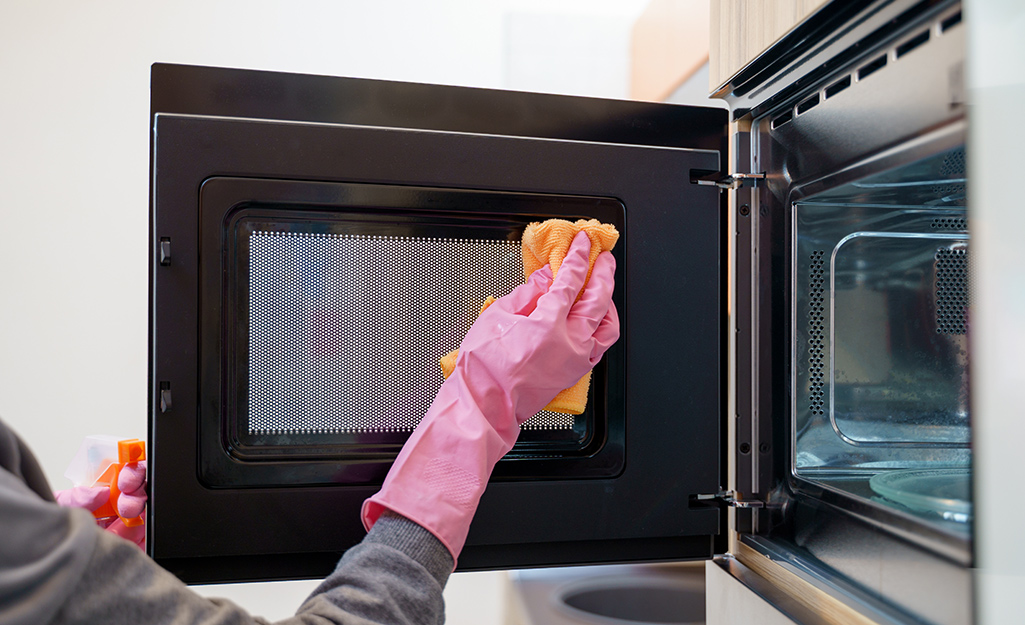 Microwave clean-up is pretty straight-forward.
Remove the turntable and soak it in soapy water.
Place a microwave safe bowl of vinegar and water in the microwave and run it on high for two minutes.
The vinegar steam will eliminate odors and will loosen any hardened food to make cleaning the inside surfaces easier.
Wipe down with a sponge.

5
How to Clean Kitchen Appliances: Dishwasher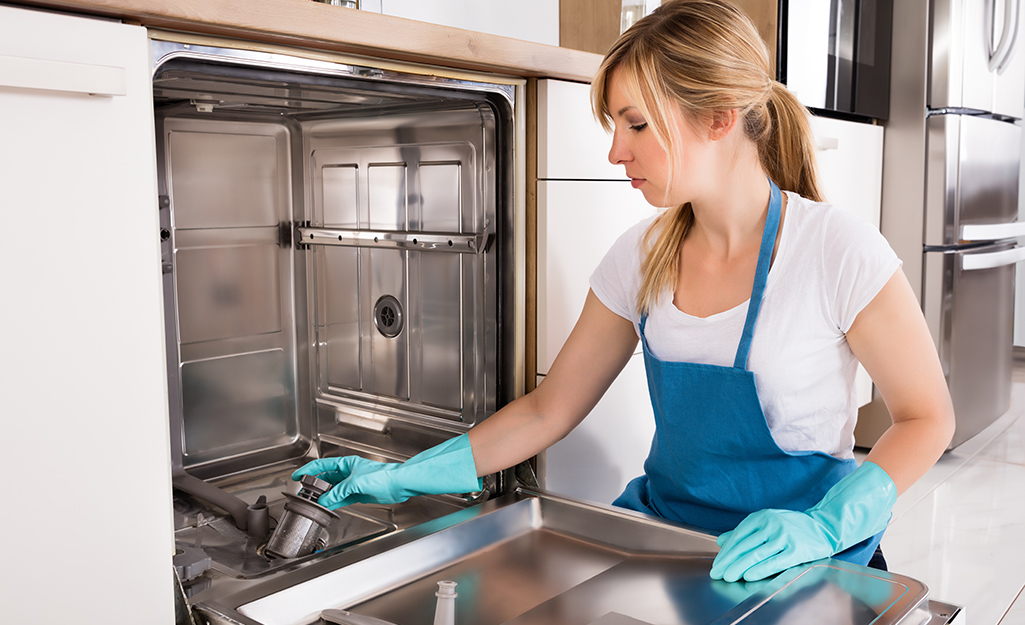 Keep your dishwasher in top shape and odor-free in a few quick and easy steps. Wipe down the entire inside of the appliance using dish soap or a cleaner recommended by the manufacturer.
6
How to Clean Kitchen Appliances: Coffee Maker
Here's how to keep your coffee maker clean and in good working condition:
About once a month, wash the carafe with warm soapy water, using a sponge to remove debris.
Fill the reservoir with one part water, one part vinegar.
Place the permanent filter (if there is one) back in the basket.
Run the solution through the machine.
Brew a new pot of clean water to eliminate any trace of vinegar.
Tip: Keep the water reservoir lid open after each use so it can dry out. 
Kitchen appliances last longer and are more hygienic when cleaned on a regular basis. The Home Depot carries a variety of cleaners for your kitchen appliances. You can even use The Home Depot Mobile App to order supplies and then have them delivered or ready for in-store pick up. 
Explore More on homedepot.com