Polyurethane wood finish is used to coat surfaces, protecting them from scratches and helping to resist water damage. Learning how to apply polyurethane can give wood furniture and flooring a glossy, smooth finish while improving its durability.
1
Oil-Based vs. Water-Based Polyurethane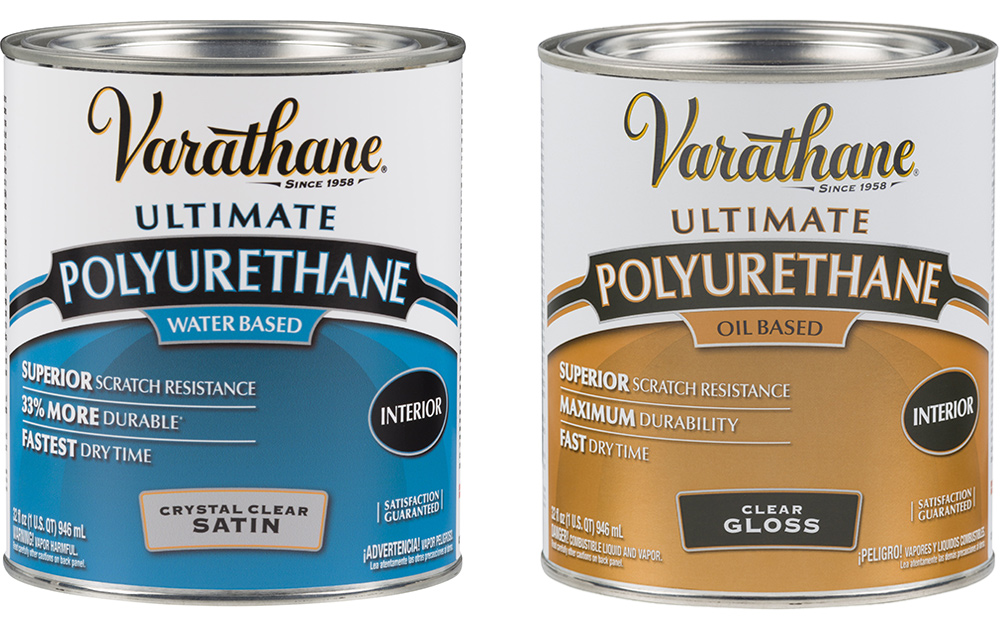 The two major types of polyurethane are oil-based and water-based, each of which has different advantages. 
Water-based polyurethane is clear, low-odor and has a quick drying time. It is recommended for surfaces that see little exposure to heat or the elements, such as desks, bookcases and end tables. It may require more coats than oil-based. 
Oil-based polyurethane is more durable and develops an amber tint over time. It tends to have a stronger aroma and a slower drying time. It withstands heat better than water-based polyurethane and makes an effective sealer for kitchen tables and similar pieces.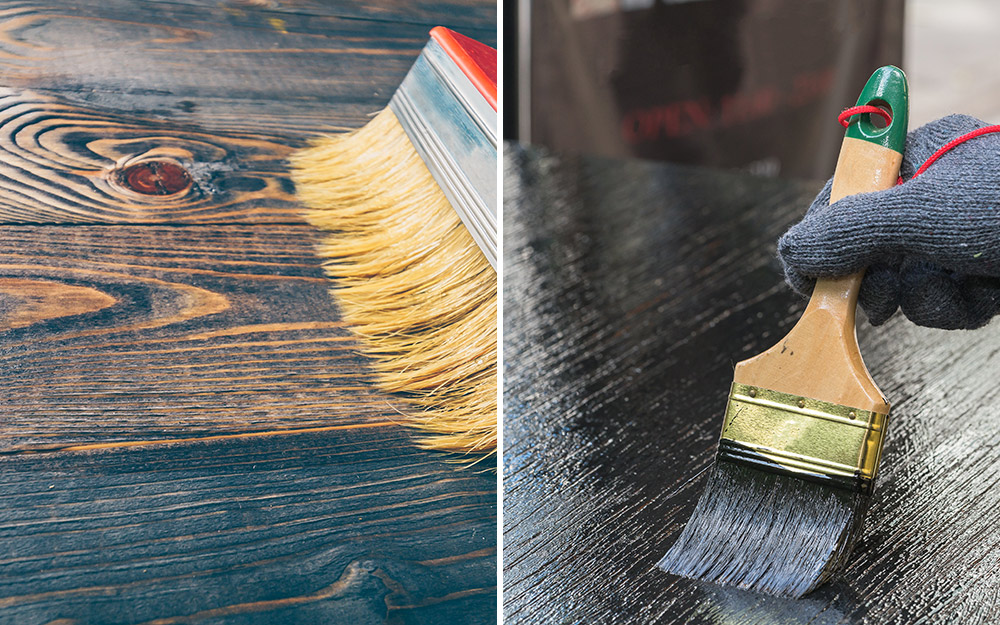 Different formulations of polyurethane create different levels of luster or sheen, so choose based on your preference. 
3
Remove Old Finish and Sand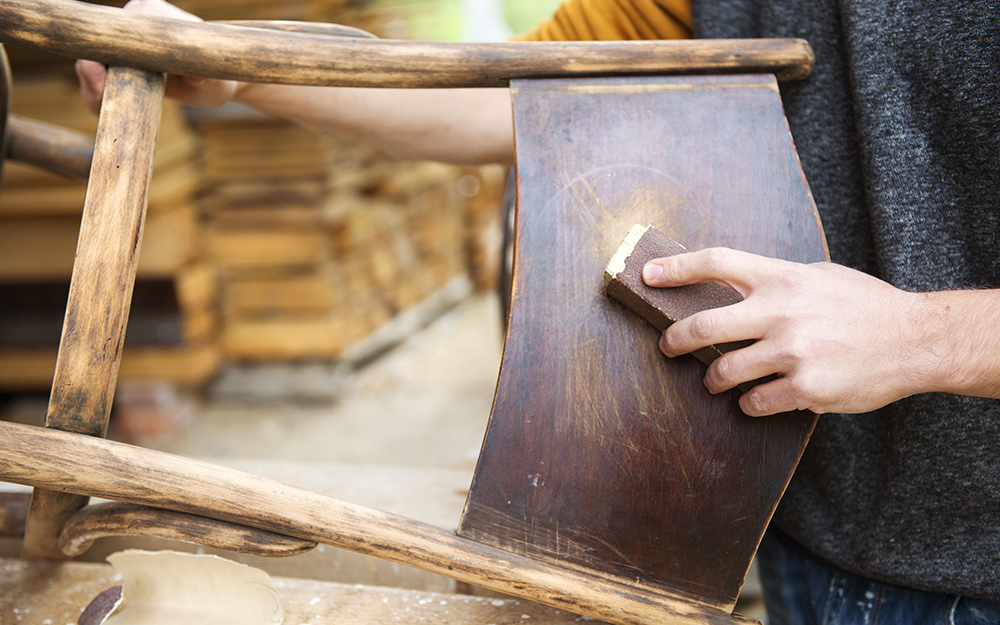 You'll get the best results from your topcoat if you remove any old paint, varnish or other finishes before polyurethane application. 
For a smooth coating, you'll want the surface to be as smooth as possible, so prepare the wood by sanding it with a sanding block or orbital sander. 
Start with 120-grit sandpaper on refinished pieces and 80-grit on new wood. 
After sanding the entire surface thoroughly, wipe off the dust and all loose sandpaper grit with a clean cloth. 
Then, sand with 180-grit until you've removed all the marks left by the 120-grit, and the surface appears level.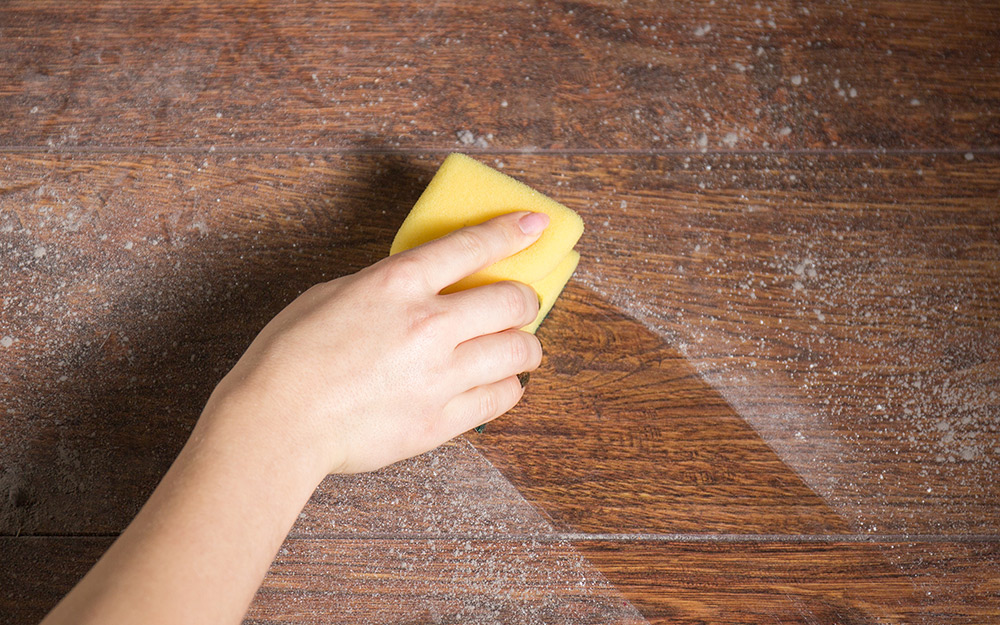 If dust motes or other particles settle on wet polyurethane, they can create a rough surface, defeating the goal of a smooth topcoat. 
After sanding, dust and vacuum the surface and room as thoroughly as possible. 
Wipe the surface with a damp, lint-free cloth or sponge. If you're going to apply water-based polyurethane, dampen the cloth with water. If using oil-based, dampen with mineral spirits. 

Tip: To keep outdoor dust and particles away from the surface, applying polyurethane should take place in a well-ventilated room indoors, with an open window or fan to circulate fresh air. This also helps clear the fumes of oil-based polyurethane.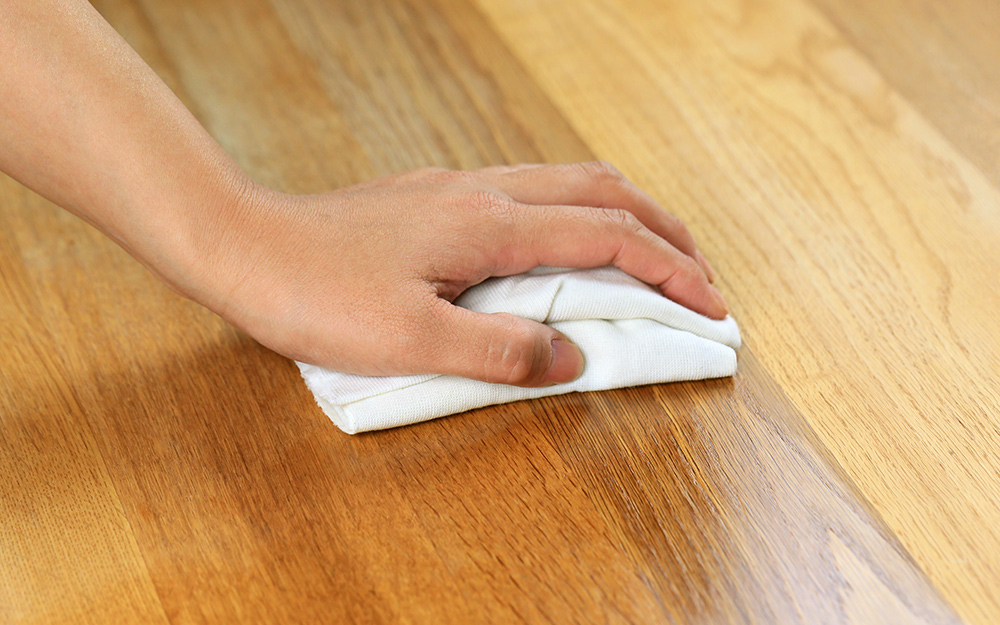 Apply the first coat of polyurethane using the best technique for the surface. 
Brush flat surfaces with a thin coat using a bristle brush. 
Wipe contoured surfaces with a clean cloth, going with the grain. Brushing a rounded, contoured or vertical surface is more likely to create drips. 
Spray less accessible areas with aerosol polyurethane. Hold the can 8 to 12 inches from the surface. 
Tip: Before use, a can of polyurethane should be stirred, not shaken. Shaking can introduce air bubbles in the finish that could make an uneven coat. 
6
Sand and Apply the Next Coats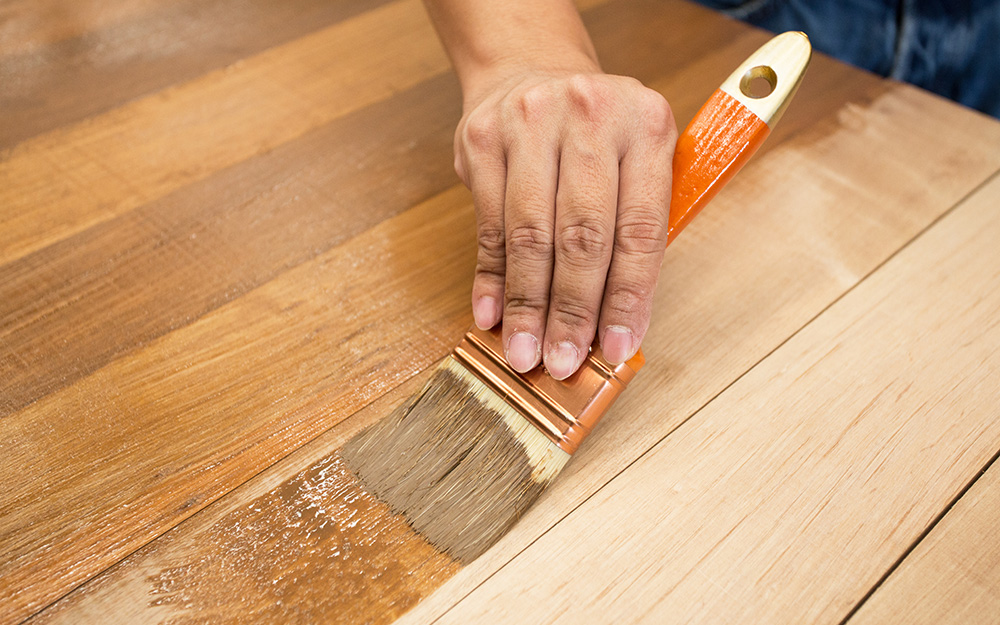 After the first coat has dried for 24 hours, sand again with 180 to 220 grit sandpaper to remove drips, bubbles and other uneven spots in the coat. 
Repeat as needed, applying 1 to 2 coats when using a brush and 2 to 3 coats when using spray.
Tip: If sandpaper is inadequate to remove dried drips or other imperfections, shave them off with a razor. 
Polyurethane wood finish offers durability and water resistance. This makes it a popular alternative to more traditional coatings such as shellac or lacquer. Learning how to apply polyurethane to stained wood can enhance the appearance of the stain while protecting the surface from scratches and more. 
Ready to get started? The Home Depot delivers online orders when and where you need them.
Explore More on homedepot.com