Project Guide
How to Refinish Furniture
Time Required:

2-4 hours

Difficulty:

Beginner
---
Even with the right protective finish, it will eventually become necessary to refinish a wood furniture piece. Over time and with daily use, the finish can wear away on some areas of wood furniture. The good news is, you can make antique furniture look brand new again with furniture refinishing. Follow these easy steps to learn how to refinish wood furniture.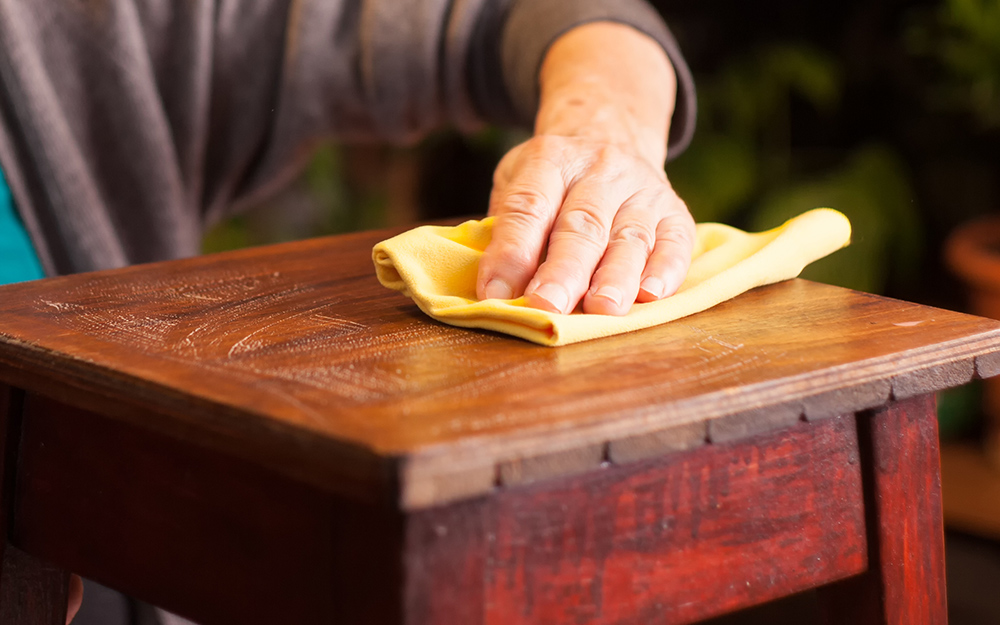 Any refinishing furniture DIY starts with basic cleaning. Make sure the piece is free of any dirt or sticky substances. Wipe the entire surface of the piece of furniture with tack cloth and a mixture of dish soap and warm water. Rinse off the furniture piece with a damp sponge. Then, dry the piece with a microfiber towel.
Take an overall assessment of the piece and determine if it needs any repairs. This will help you figure out if any additional supplies such as epoxy putty and wax filling compound are needed.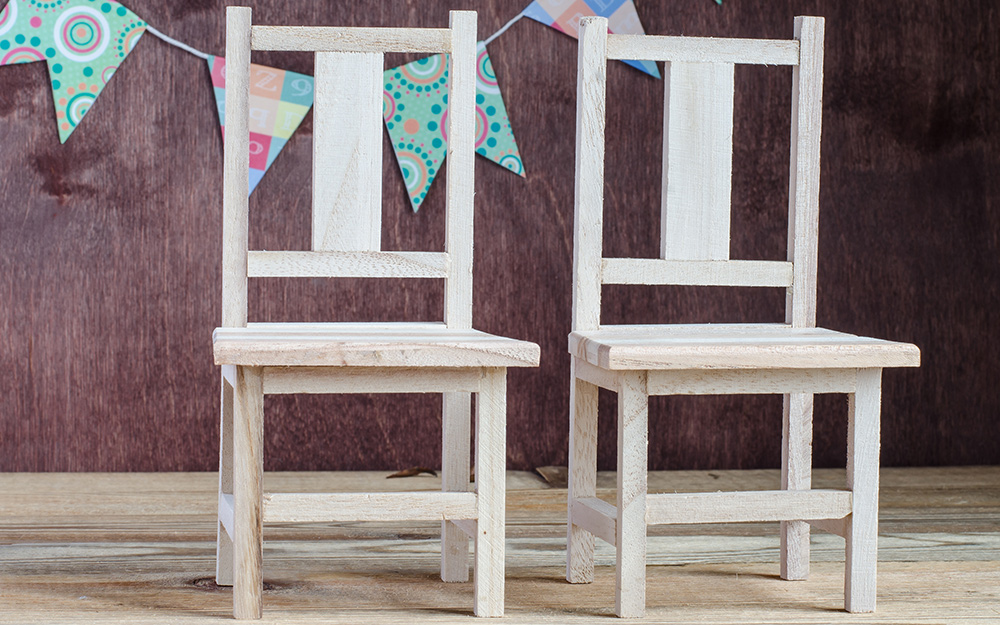 Removing the old finish is the most time-consuming part of refinishing wood furniture. Remove old paint and varnish by sanding or through the use of chemical strippers. Occasionally, heat guns can also be used for stripping and are sometimes helpful with the removal of a stubborn finish.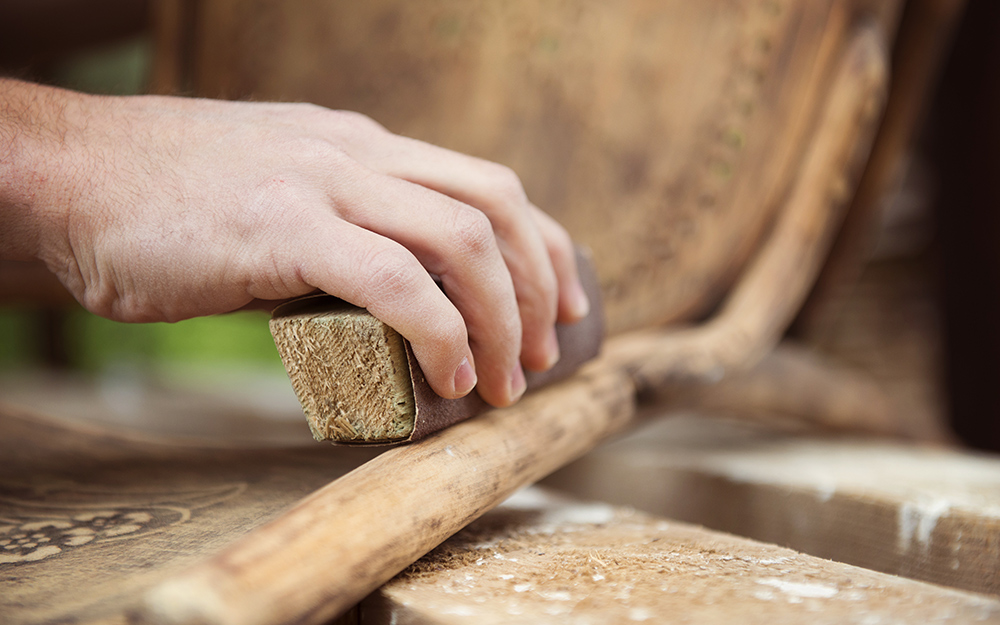 Sandpaper does an effective job of removing vanish or paint. However, it is labor intensive if you do not have a power sander. If you do not own a sander, consider renting one from your local Home Depot tool rental.
Use a coarse sandpaper, a sanding block or a power sander to strip the finish off the surface.
Sand until the surface is smooth and most of the shiny surface is gone.
Once the majority of the old finish is off, switch to a medium grit sandpaper and continue to remove any patches of finish still sticking to the wood.
Finally, switch to a fine grit sandpaper to remove any remaining finish and to smooth any rough patches on the piece of furniture.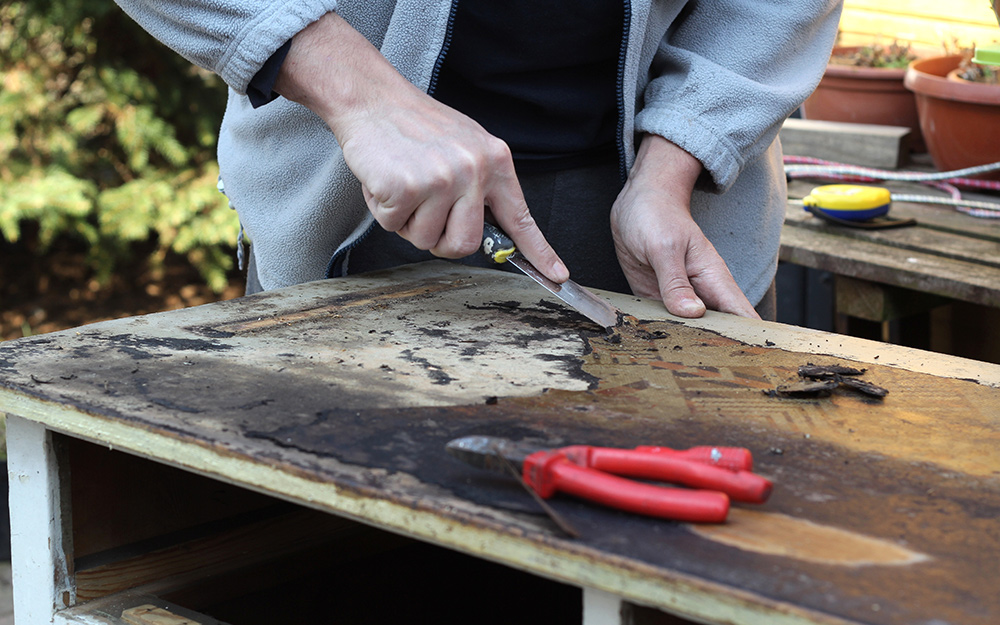 Chemical strippers are the fastest and easiest method to remove finish from wood furniture. Arrange for adequate ventilation and use rubber gloves and eye protection when using chemical strippers. Although it gets most of the varnish off the furniture, there will be some sanding required after the old finish is removed.
Chemical stripping products come in a liquid, spray or gel form. Choose the best varnish stripper for your needs.
Use a stiff paint brush to spread the stripper over a surface of the wood in a thick, even layer. Don't apply it over the entire piece of furniture at once. Only apply the stripper to a manageable area that you can complete before it dries.
Allow the stripper sit for the time recommended by the manufacturer. Be patient and let the chemical stripper do the work for you.
With a putty knife, scrape away some of the varnish. If it easily cuts through the varnish, it's ready.
Remove as much paint or varnish as you can with a putty knife.
Use a medium-grade steel wool soaked in the stripper to help remove stubborn spots.
Some finishes may require multiple applications of stripper to remove all the varnish.
Once you remove the finish, follow the product's directions for cleaning the stripper from the wood. You may need to use turpentine or mineral spirits to clean off the remaining stripper.
Once the wood surface is clean, let it dry completely.
Follow up with sand paper to smooth the wood's surface, if needed.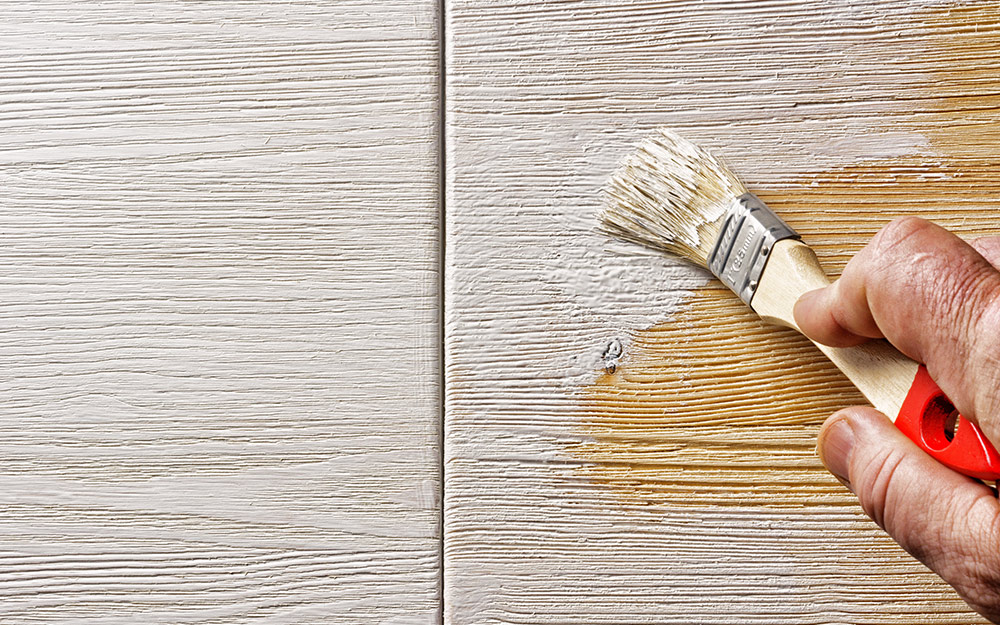 Sealant protects wood furniture and creates a smooth base so stain or paint will glide on evenly.
If your furniture has cracks or holes, use a filler that matches the color and grain of the wood.
Apply a generous coat of sealant all over the furniture.
Wipe away any excess with a clean cloth.
Once the sealant is dry, use a fine grit sandpaper to smooth the surface. Wipe away excess wood dust.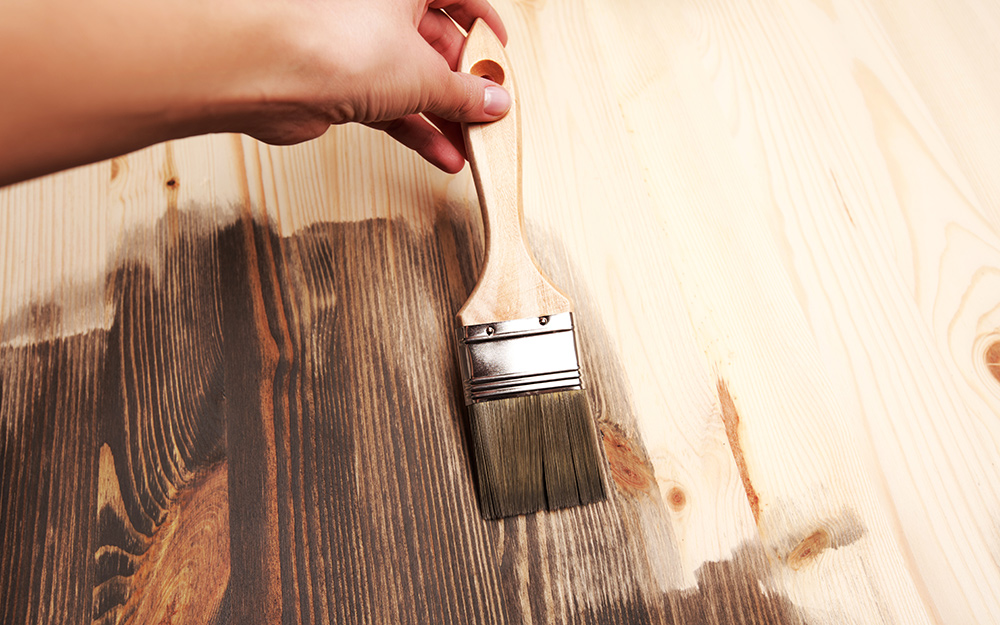 Now your piece of furniture is ready for a new coat of paint or stain. Your local Home Depot has a vast selection of paint, gel stain and interior wood stains that will work for your wood furniture piece.
Apply your selected stain or paint.
Let it dry and apply another layer, if needed.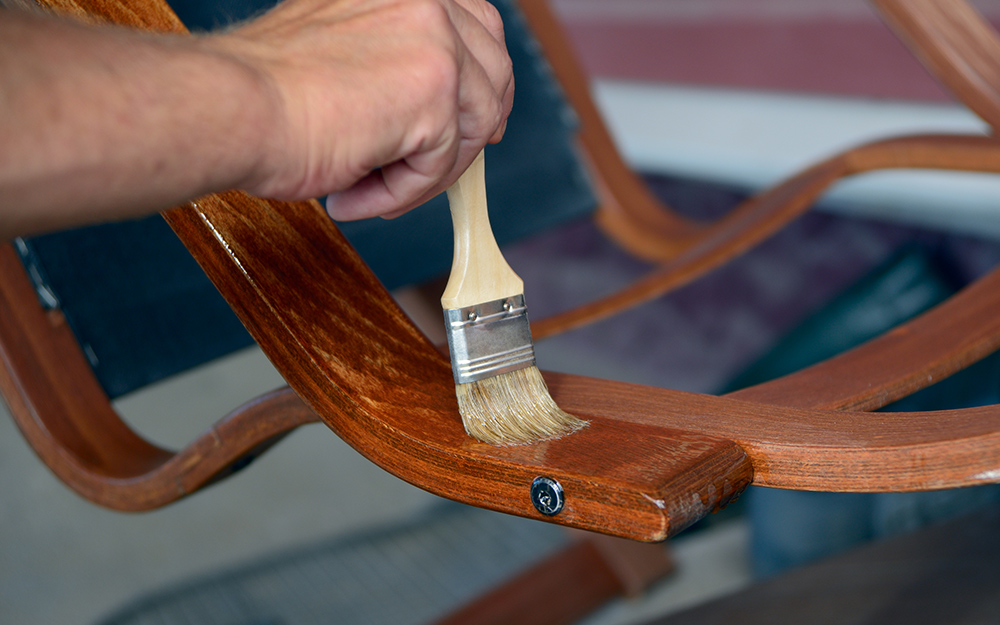 The last step after staining or painting is to apply a coat of wood finish. There are several options for wood fishes: oil finishes, lacquer and polyurethane are a few options. Finishes protect your furniture from damage and moisture, as well, accentuate the wood's beauty.
Select the finish.
Apply with a paint brush or cotton rag. Let it dry.
Add another layer, if needed.
Whether you are refinishing a family heirloom or upcycling a fun thrift store find, furniture refinishing is a project that you can tackle in an afternoon. Learning how to refinish furniture will help perserve furniture for years to come. Visit The Home Depot for the latest selection on interior paint, interior wood stains and finishes.