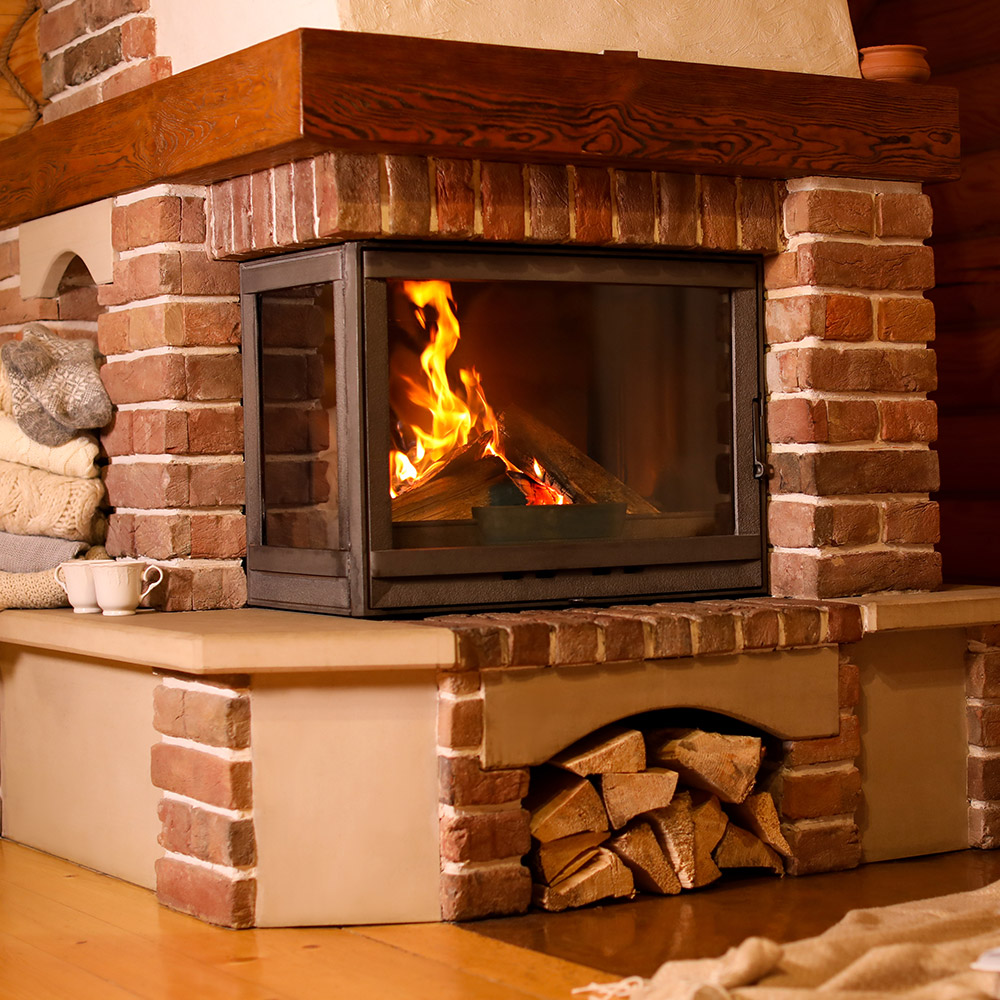 A fireplace is a cozy spot in the fall and winter months. Fireplace styles that burn wood or prepackaged logs require cleaning to remove soot and ash. Electric fireplaces and gas fireplaces also need routine cleaning to look their best.
Both regular and seasonal cleaning is essential to keeping any fireplace safe and attractive. Use this guide to learn more about how to clean a fireplace and what to use when cleaning a fireplace. 
Tip: All the instructions on cleaning a fireplace may not apply to every fireplace. Always consult the manufacturer's manual for specific directions.
Knowing how to clean a fireplace isn't difficult. With minimal materials, you can clean your wood-burning or electric fireplace in an afternoon. Always start by covering your work area with a drop cloth or plastic tarp. Move any furniture and rugs. Have a trash bag or bucket nearby. Wear cleaning gloves, eye protection and a face mask, especially if you are using any strong cleaners. 
Ready to clean or replace your gas logs, andirons, grates and more? Find what you need for your project in your local store. Use The Home Depot Mobile app to locate products and check inventory. We'll take you to the exact aisle and bay.
Explore More on homedepot.com