A fireplace can add more than 10 percent to a house's value, while its fire provides a warm and cozy place during chilly months. A hearth or mantel offers many beautiful possibilities for creative decor, and this guide reviews some of the most popular fireplace designs. 
Tip: Spring and summer can be the best times to shop for and install a fireplace, leaving plenty of time to warm up your home for winter. 
Stone Fireplace Ideas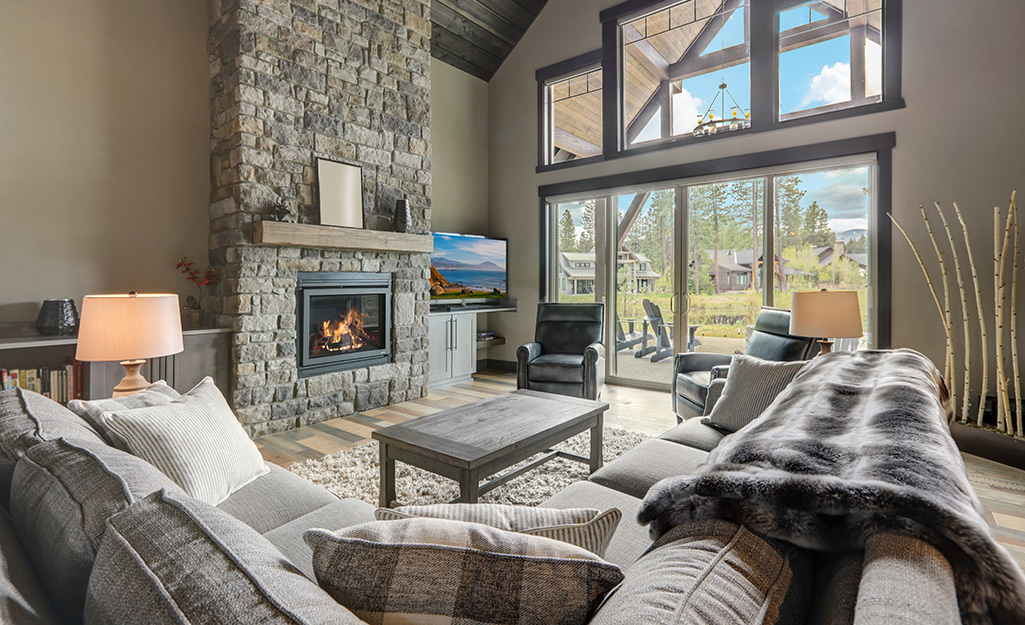 Wood-burning fireplaces often have a traditional design. Traditional fireplaces have a rustic look and are usually built into your home's wall with a faux, natural stone or brick chimney. 
Tip: One of the most popular brick fireplace ideas includes adding a coat of paint to freshen up its appearance, or covering it with new porcelain tiles.
Wall-Mounted Fireplace Ideas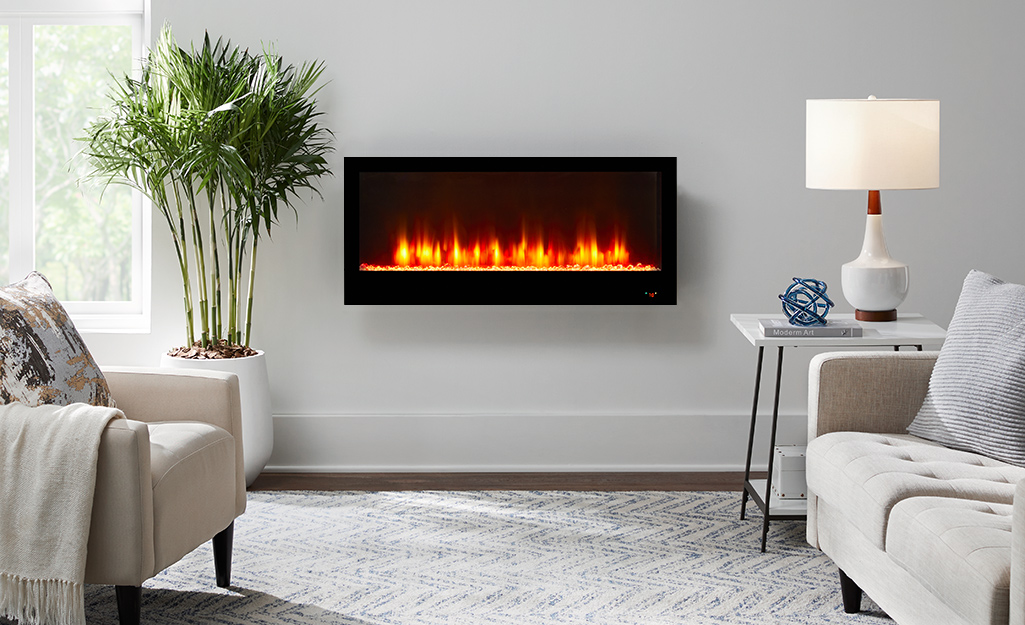 Wall-mounted fireplaces have a sleek, simple look and fit well in a modern-style living room. While a traditional fireplace can command the center of attention, a wall-mounted electric one can more readily share wall space with televisions and other accessories. 
Built-In Fireplace Inserts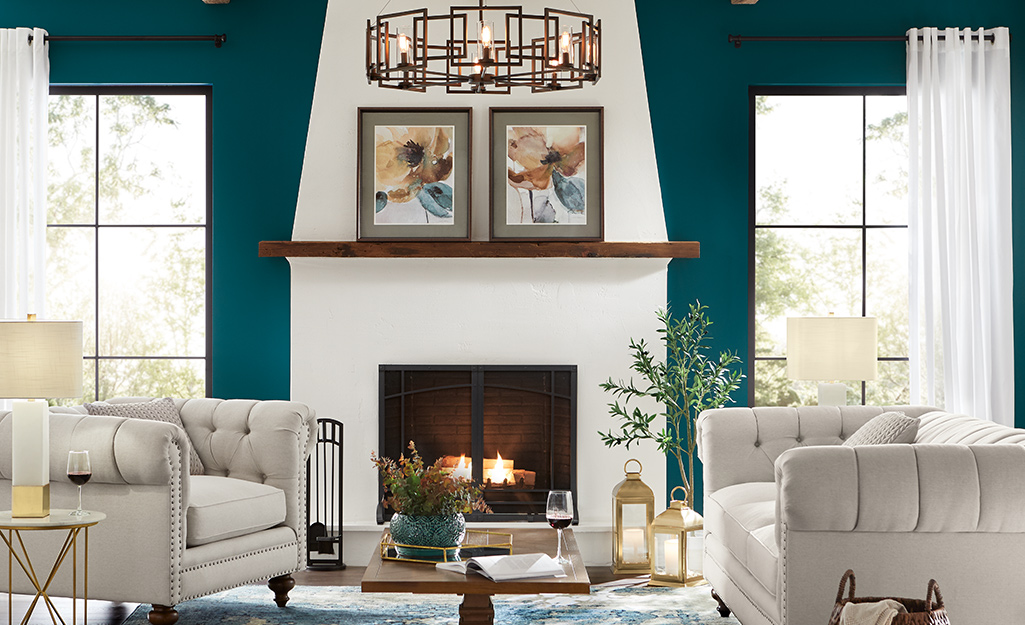 If you want to convert from a wood-burning fireplace to a different fuel, built-in inserts are an ideal option. Built-in inserts come in a variety of shapes and sizes that can fit seamlessly into your original fireplace opening. 
Two-Sided Fireplaces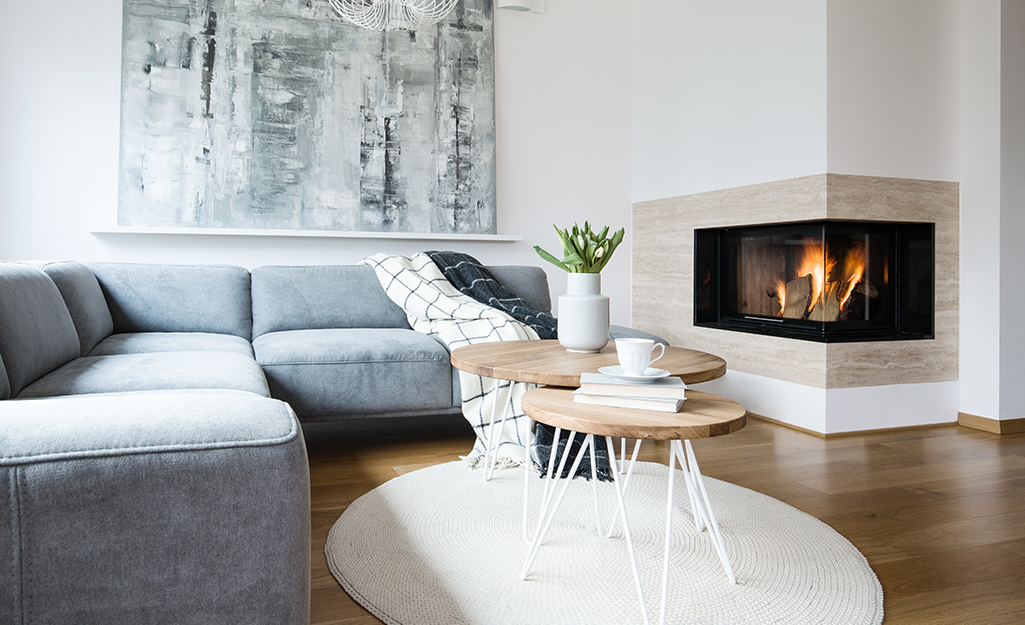 With a two-sided fireplace in your home, you can sit in more than one area and take advantage of the same flame. This modern fireplace style gives your room a sophisticated, upscale look.
Modern Fireplace Ideas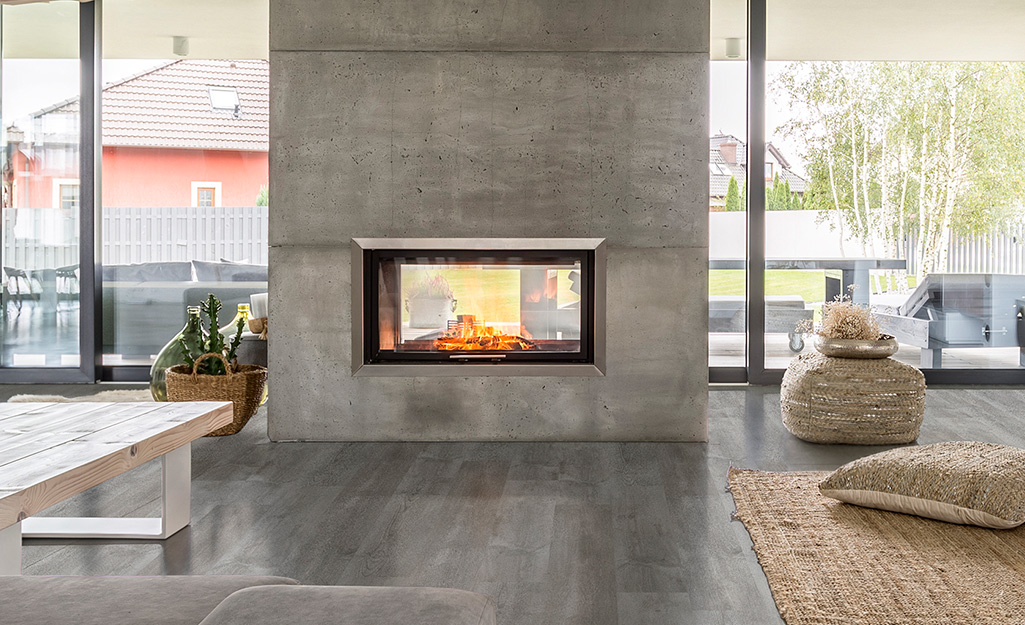 Where traditional designs use brick or stone for a warm, rustic appearance, a mid-century modern fireplace takes a minimal approach and can use materials such as marble or glass. 
Contemporary Fireplace Designs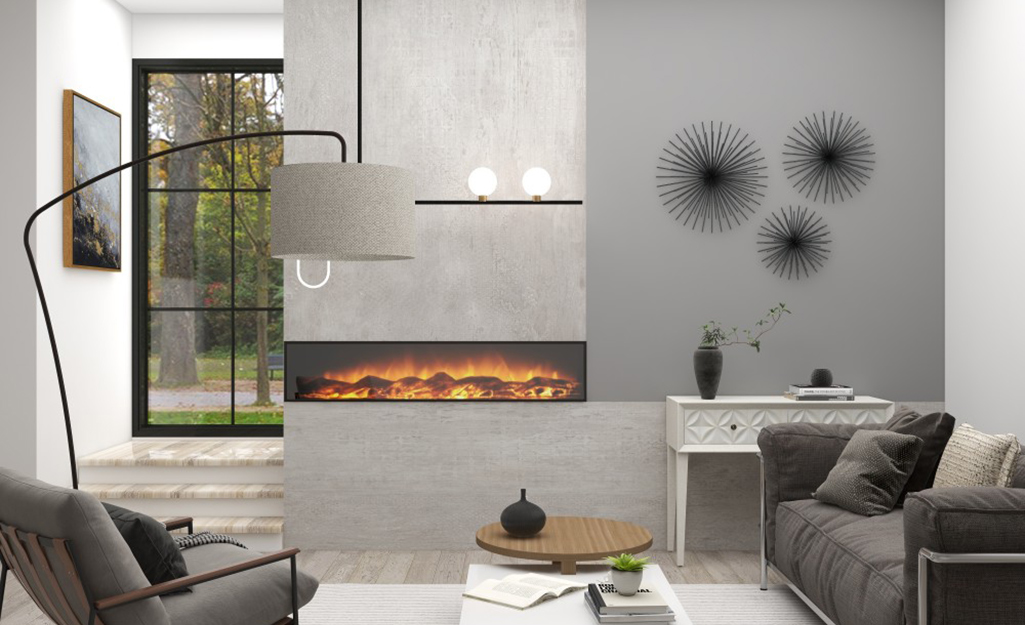 Contemporary-style fireplaces can emphasize sleekness by using materials such as slate or stainless steel. A contemporary fireplace wall that extends from floor to ceiling makes for an eye-catching interior and is great for gas fireplaces.
Mosaic Tile Fireplace Designs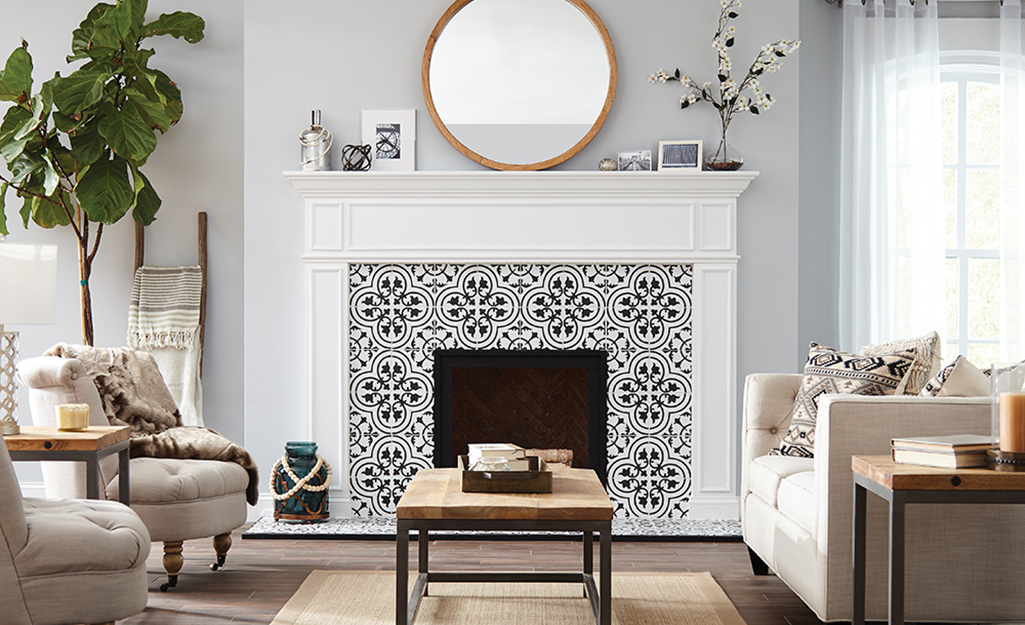 Mosaic tiles can offer a beautiful fireplace surround that fits multiple decorating styles. Mosaics offer everything from small detailed designs to vintage graphic looks. Glass and ceramic tile are two popular materials. 
Dining Room Fireplaces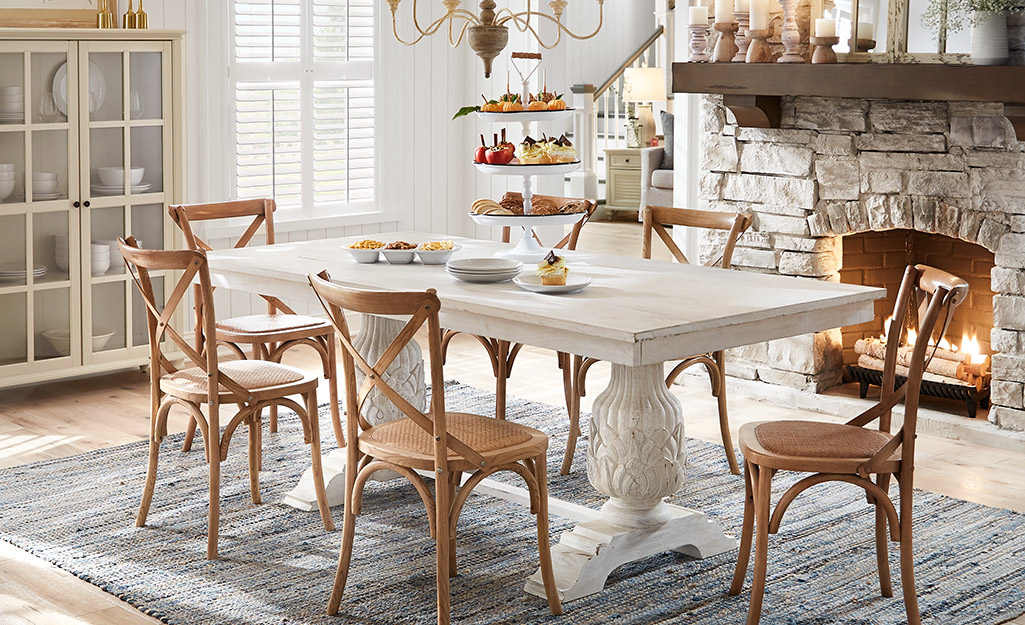 A fireplace in the dining room is the ideal way to end the day on a high note. But even if you don't have an existing built-in fireplace, you can still enjoy the feel with a faux fireplace. Simply install a mantel, a threshold and add decorative logs or a set of candles.
Library Fireplaces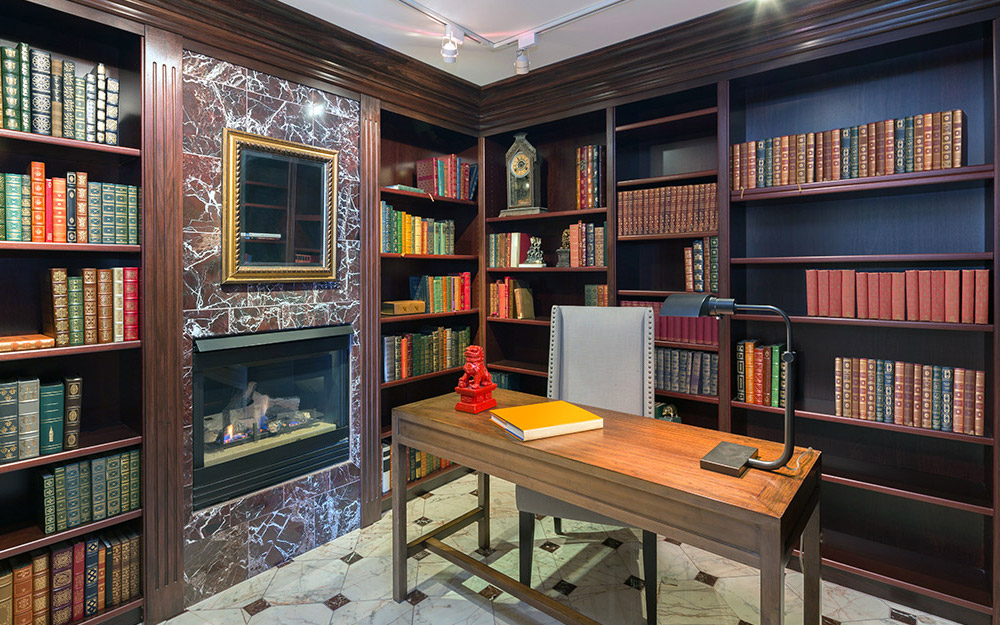 A fireplace in a library makes it the perfect place to curl up with a good book and a toasty fire. Keep the look even more Old World with a marble overlay surrounded by richly carved wood in a dark finish.
Fireplace Mantels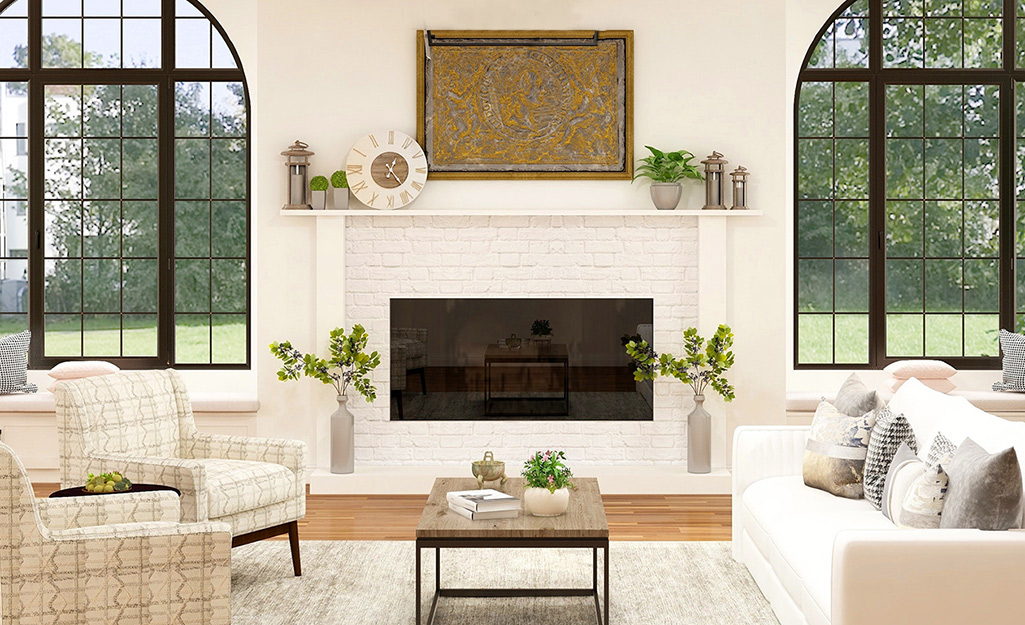 Mantels provide a convenient shelf for displaying keepsakes and can also function as a decorative accessory in their own right. Classics include mahogany and oak, or even exposed or painted brick, while crisp white or metal mantels add a contemporary vibe. 
Electric Fireplaces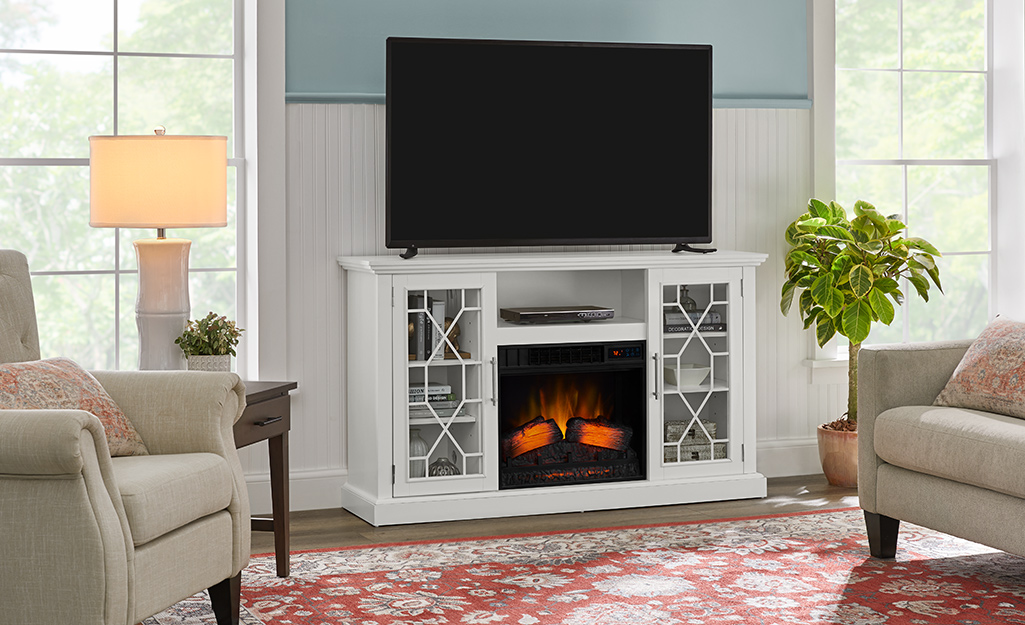 Whether it stands alone or is part of a media center, an electric fireplace puts the heat where you need it. Choose one that matches your space, style and decor.   
Choose from modern or rustic, white or black electric fireplaces to coordinate with your living room style. Look for mantel designs and entertainment center cabinets that integrate your electric fireplace into your home. 
More electric fireplace features: 
Fireplace Screens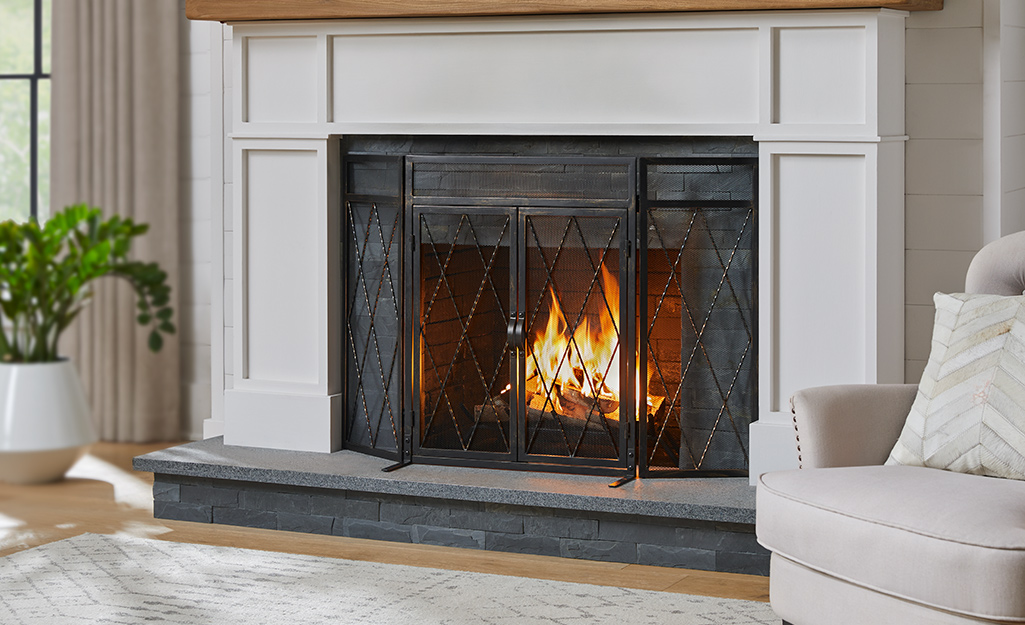 Fireplace screens are essential features for both safety and heat efficiency, but they can also enhance fireplace decor. Consider painting a dark screen with a color that pops, or find a screen in an eye-catching design such as an Art Deco pattern or a woodland scene. 
Outdoor Fireplace Ideas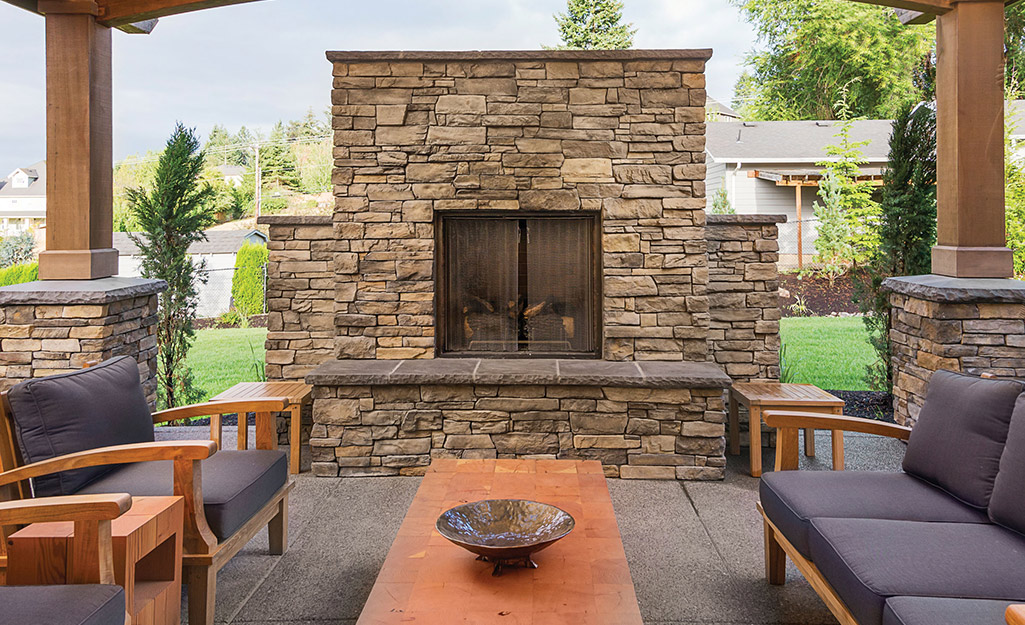 If you're looking for fireplace inspiration, look no further than your backyard. An outdoor fireplace brings the heat and the feel of an old-fashioned campfire to your outside spaces. Outdoor fireplace ideas include brick, stone, stucco and other natural designs that can fit elegantly into the environment.
Fireplace Tools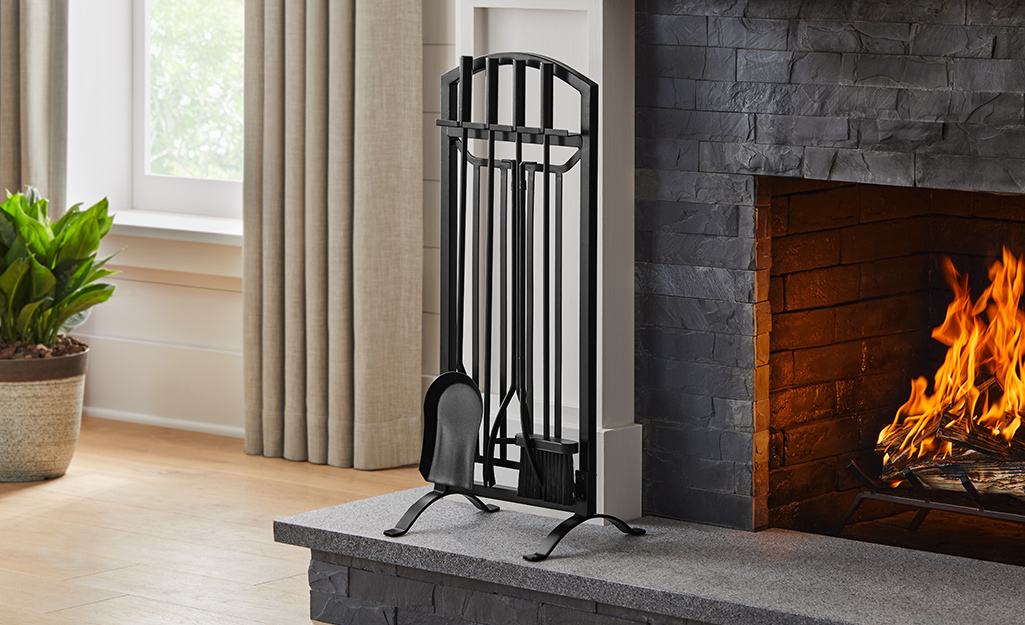 Tools and accessories such as pokers, tongs, shovels and andirons prove essential to maintaining a fire and cleaning a hearth, while also adding fresh design ideas. Items with brass accents may complement traditional or classic decor, while bronze or copper ones could match a more industrial or modern fireplace.
We offer the materials and accessories to create a fireplace you'll love. Use The Home Depot Mobile App to get everything you need shipped to you. 
Explore More on homedepot.com