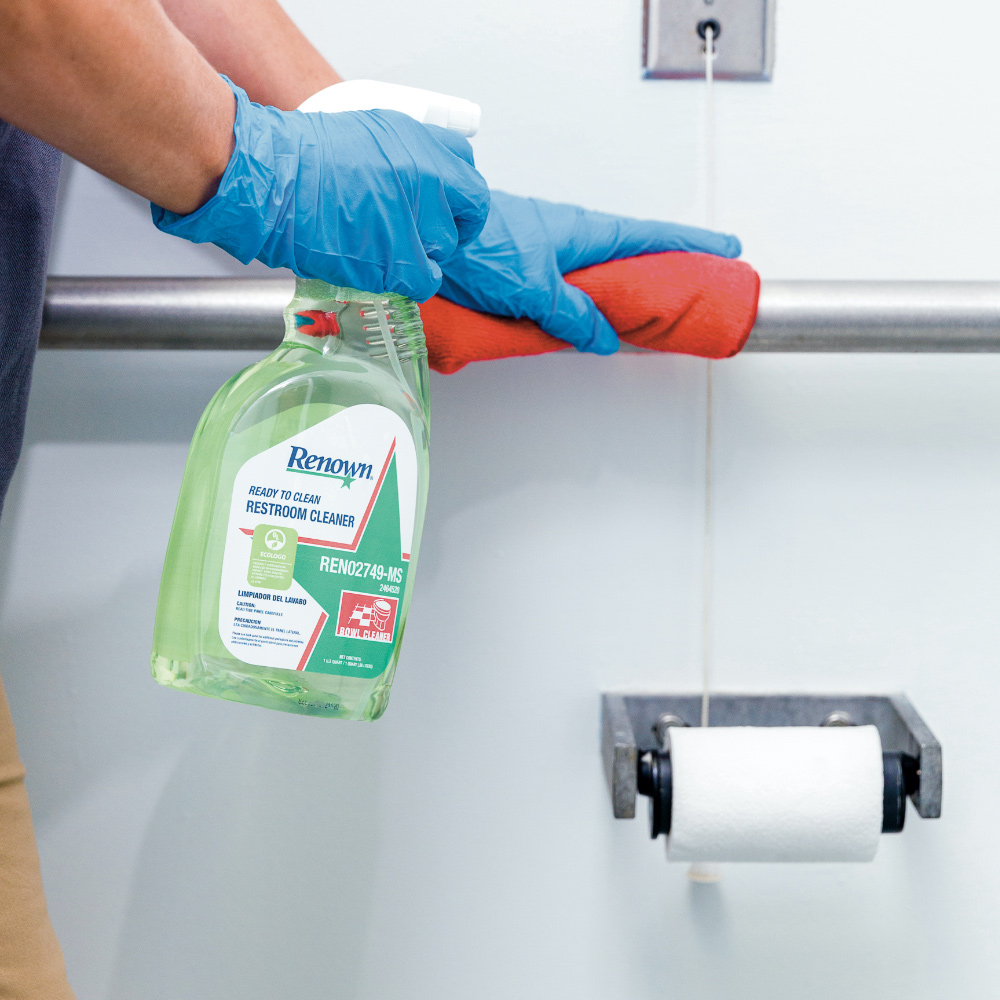 What is the function of a restroom cleaning log? A bathroom cleaning log helps establish housekeeping procedures and allows both supervisers and staff to easily keep track of commercial cleaning. A bathroom cleaning log can be used to note when a restroom needs disinfection, when toilet paper should be replaced and more. 
1
What Is a Restroom Cleaning Log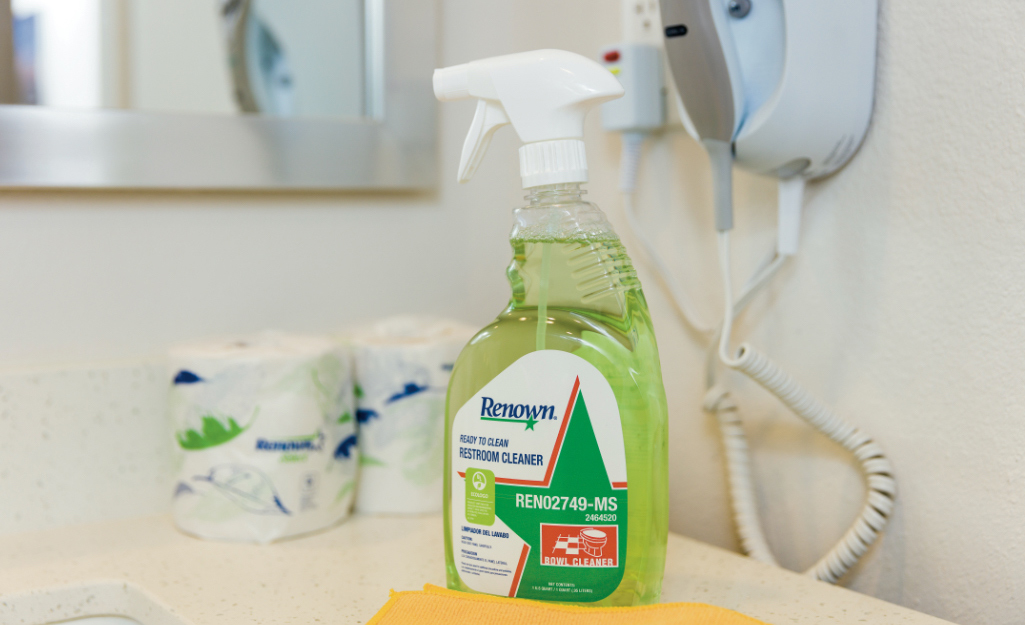 A restroom cleaning log is like a checklist that can be used to track housekeeping. Each restroom on a property should have its own log, and those logs should be stored within the bathroom. Restroom cleaning logs are often posted on the back of a restroom door to ensure they are never lost and to make updates easy for the staff. 
The restroom cleaning checklist should include refills on bathroom supplies, like toilet paper, soap, paper towels or toilet seat covers. It should also include cleaning tasks, such as:
Sanitizing toilets, faucet handles, door handle and other high-touch surfaces
Emptying trash cans and replacing the can liners
Sweeping and mopping floors
Cleaning the sinks and countertops
Cleaning the toilets and urinals
Clean the mirrors with glass cleaner
Dust all surfaces
Polish metal fixtures
The date the tasks were completed should also be noted. The staff who worked on cleaning can sign the log with their name or initials. 
2
What to Include in Your Restroom Cleaning Checklist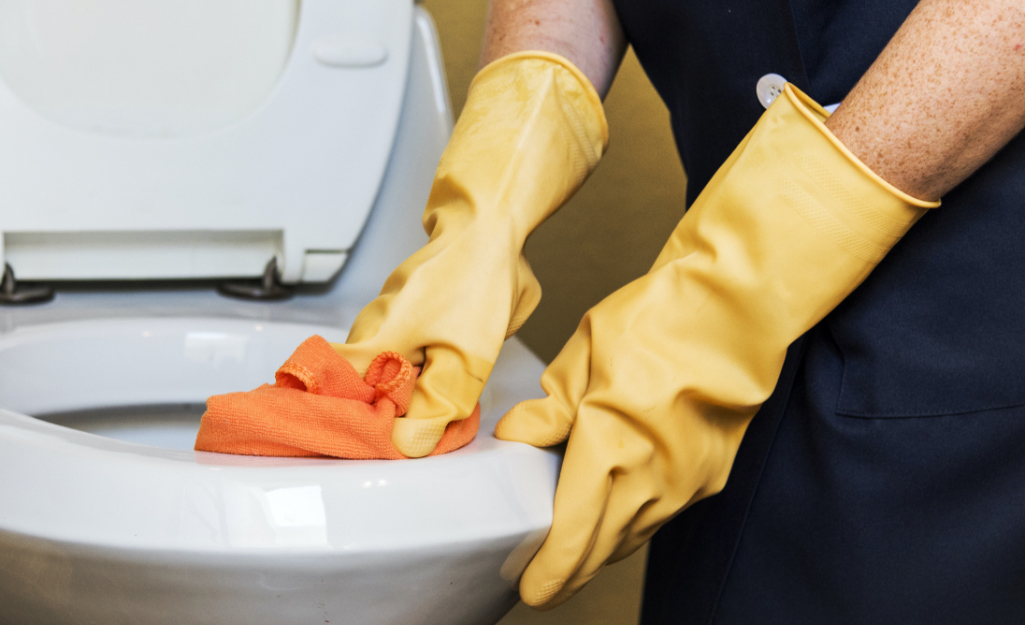 Put Out Wet Floor Signs
Protect passersby by placing closed for cleaning and wet floor signs before you begin your work.
Protect Yourself
Put on gloves, respirators and splash goggles to protect yourself from chemicals and contaminants.
Disinfect Toilets & Urinals
Clean toilets and urinals thoroughly with disinfecting toilet cleaners. Be sure to read instructions and be familiar with your cleaning products' specific protocols. Products have different dwell times (the amount of time disinfectants must remain in contact with a surface to kill germs).
Clean Glass, Surfaces & Fixtures
Disinfect all restroom surfaces thoroughly, paying particular attention to high-touch areas like countertops, stall doors and dispenser handles. Germs are likely to collect in these frequently used areas, as is unsightly dirt and grime.
Empty Trash
Empty the restroom's trash cans regardless of how full they are and replace the can liners. This helps prevent the spread of bacteria and improve the restroom's image.
Refill Dispensers
Refill all restroom dispensers, including:  
Sweep Floors
Sweep the restroom's floor from the back to the front so you collect and remove debris efficiently. To maximize effectiveness, choose the best broom type for your job's demands.
Mop Floors
Mop the restroom's floor with a disinfecting hard surface cleaner. Swipe the mop in a figure-eight pattern to clean more effectively and safety.
3
How Often Should Public Restrooms Be Cleaned?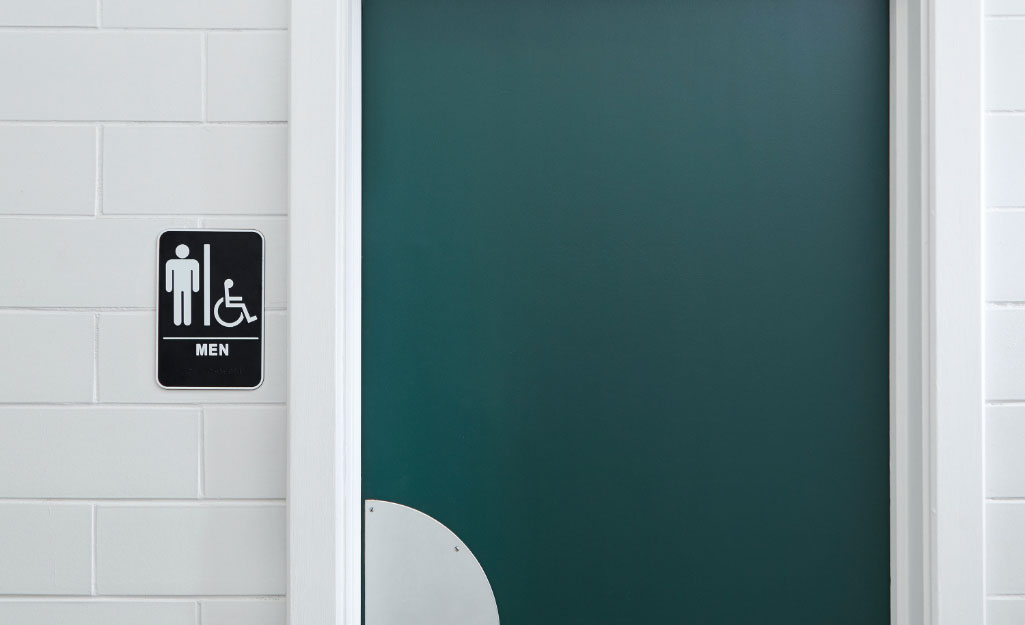 On average, a public restroom should be cleaned and disinfected every day. The cleaning schedule can and should be affected by how often the restroom is used. Public bathrooms in high-traffic restaurants, hotels airports or educational facilities may need to be cleaned every few hours. 
Restroom cleanliness isn't just about the image of your business. Maintaining hygiene and sanitation is essential to the health of your guests and employees. Some industries have specific restroom cleaning standards. 
4
More Tools. More Products. More Perks.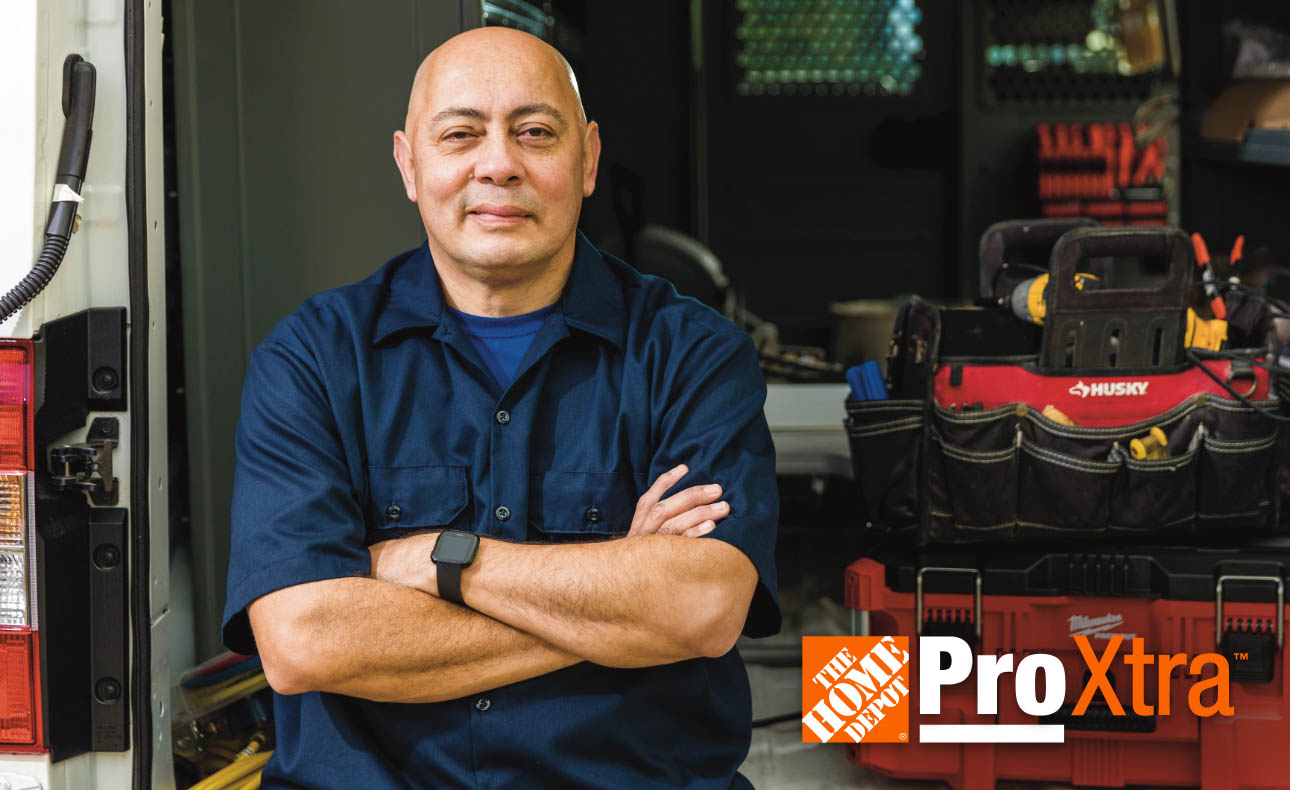 Be more competitive and boost your bottom line with Pro Xtra, The Home Depot's loyalty program built for Pros. Sign up today to access the enhanced Pro Online Experience, built with the online business tools and time-saving features Pros need.  
Authorize employee in-store purchases quickly and securely via text. When Pro Xtra members enroll in Text2Confirm, you have total visibility to a detailed list of everything your employee is buying.
Explore More on homedepot.com