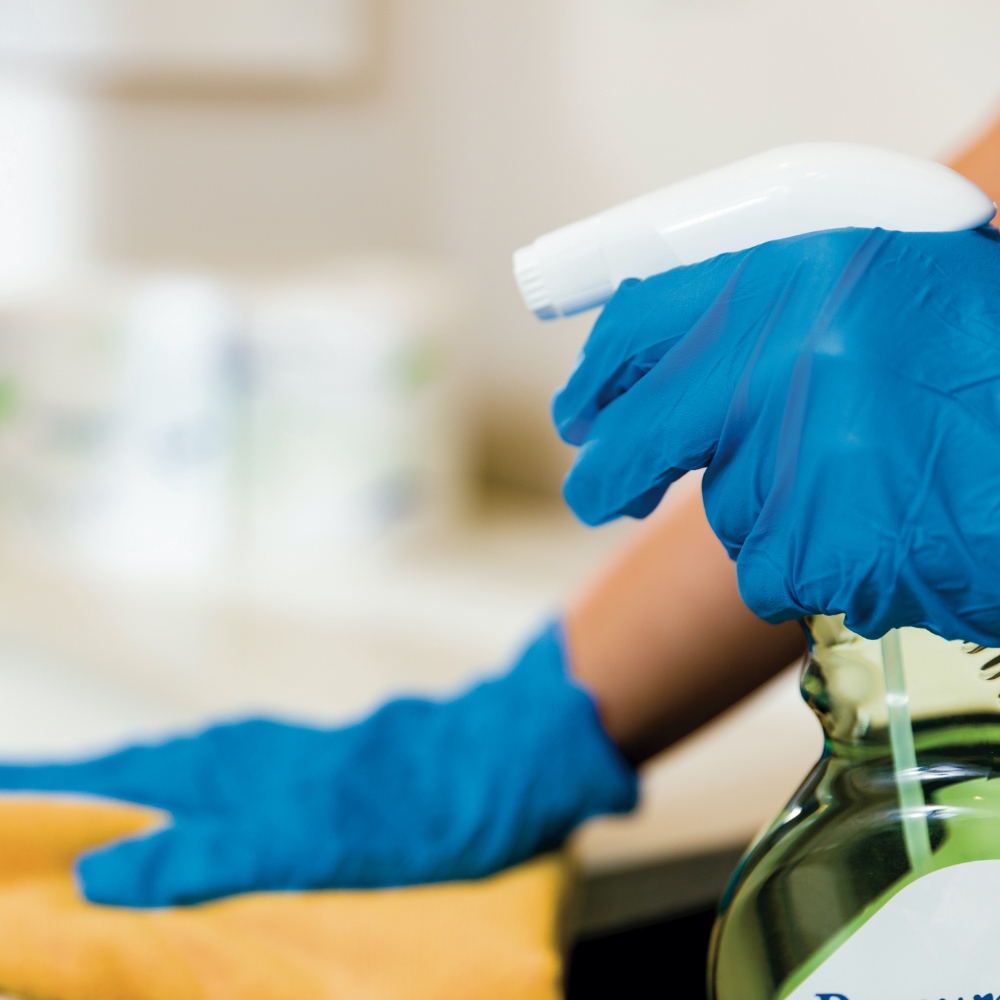 More than ever, a clean workplace is essential to worker productivity and happiness. Dedicated commercial cleaning does not just make the office a more comfortable place to be, it keeps personnel safe and healthy. Whether you plan to do all the cleaning with an in-house staff or hire professionals, use our tips on office cleaning and hygeniene.
Why Office Cleanliness Is Essential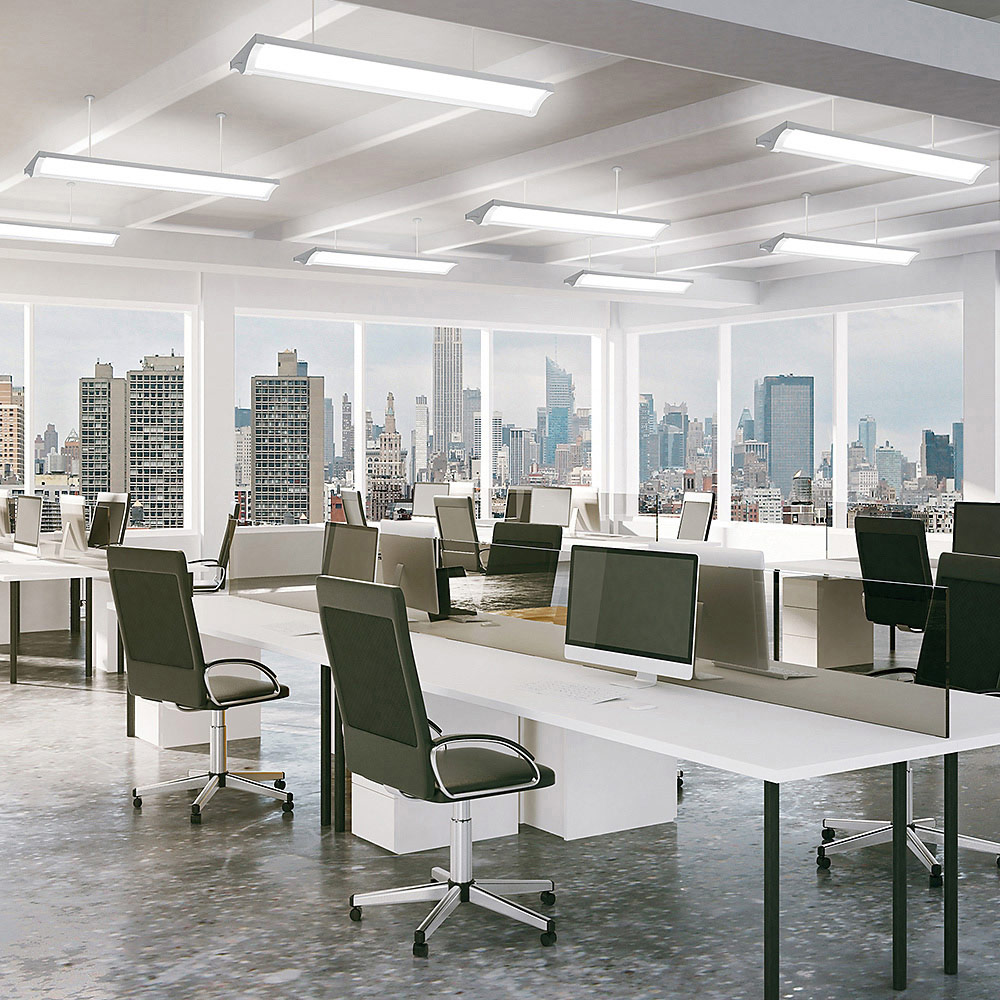 The average desk has 400 times more bacteria than a toilet. Having a clean workspace is just as important as having a clean bathroom. 
Proper cleaning prevents the spreading of disease. This cold and flu season, take time to refine the office and lobby cleaning routines you use year-round. Foster a healthier workplace to protect workers and reduce sick days. 
ENCOURAGE HEALTH & CLEANLINESS IN THE WORKPLACE
Ask your personnel to:
Stay home if they are sick.
Wash their hands frequently with soap and warm water.
Use facial tissues when coughing or sneezing.
Throw tissues away immediately after use.
Drink plenty of water throughout the day.
Get at least 8 hours of sleep every night.
Eat a nutritious breakfast.
Exercise on a regular basis. 
PROVIDE OFFICE SANITARY SUPPLIES
Soap and water are the simplest and most effective flu fighters. But, 95% of adults do not wash their hands thoroughly enough to remove bacteria and viruses. Encourage thorough handwashing, and provide alcohol-based hand sanitizers and disinfectant wipes to keep your office clean.
Pro Tip: If you want a more sanitary office, install paper towel dispensers in your bathroom. Hand dryers can increase the bacteria found on hands by as much as 42%. 
Office Cleaning Equipment List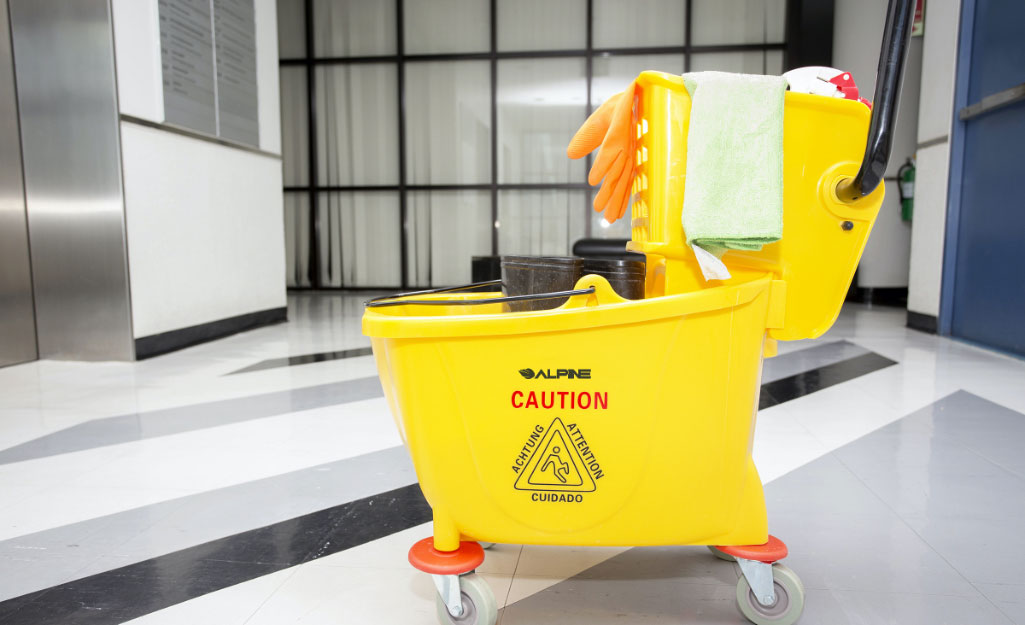 Support your custodial staff's efforts with reliable janitorial supplies. For better germ-free results, clean with microfiber cloths. 
Surface cleaners and disinfectants 
Degreasers
Floor cleaners
Mold and mildew removers
Toilet cleaners
Odor control 
Can liners
Trash cans
Mops and buckets
Brooms and dustpans
Cleaning carts
Wet floor signs
Rubber gloves
Masks 
Hand soaps
Glass cleaners
Microfiber cloths
Vacuums
Floor scrubbers and buffers
Workplace Cleaning Checklist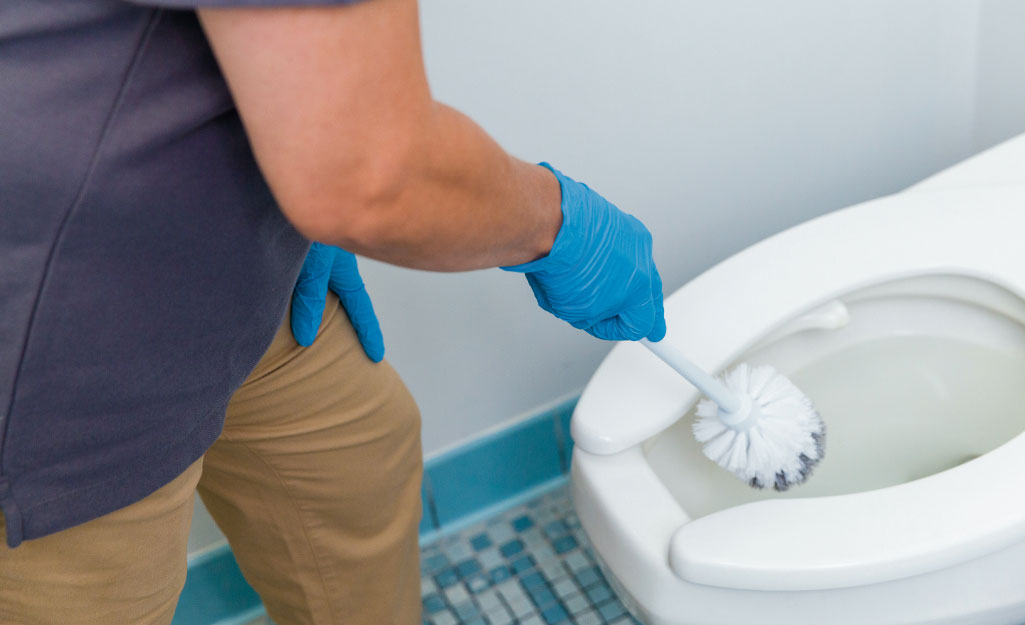 Investing in the right cleaning routine is key to creating a pleasant workplace and keeping employees healthy. If you don't use a commercial cleaning service, find an office cleaning products supplier and consult our workplace cleanliness checklist to start your own cleaning routine. 
DAILY CLEANING
Empty trash cans and insert a new can liner.
Restock toilet paper, soap, hand sanitizers and paper towels.
Mop or sweep floors in high-traffic areas.
Disinfect countertops, door knobs, refrigerator handles, telephones and light switches.
Discard any food remains left by employees that would attract bugs. 
Clean drinking fountains or water coolers.
Disinfect toilet seats on both sides.
WEEKLY CLEANING
Disinfect all flat surfaces.
Mop and sweep all floors.
Vacuum floor mats and carpets.
Dust work spaces.
Wipe down the inside of the refrigerators and microwaves.
Discard any leftovers in the refrigerator or ask employees to remove dishes.
Clean all glass and mirrors. 
Sanitize toilets, urinals, sinks, paper towel dispensers and bathroom faucets.
Buff floors in high-traffic areas.
MONTHLY CLEANING
Dust all hard surfaces including fans, window ledges, door frames and light fixtures.
Dust under furniture and vacuum upholstery. 
Disinfect trash receptacles. 
Wipe down all surfaces, including desks, filing cabinets, window frames and plastic chairs.
Thoroughly sanitize bathroom floors, sinks, soap dispensers, door handles and toilets and urinals.
Steam clean and polish floors.
More Tools. More Products. More Savings.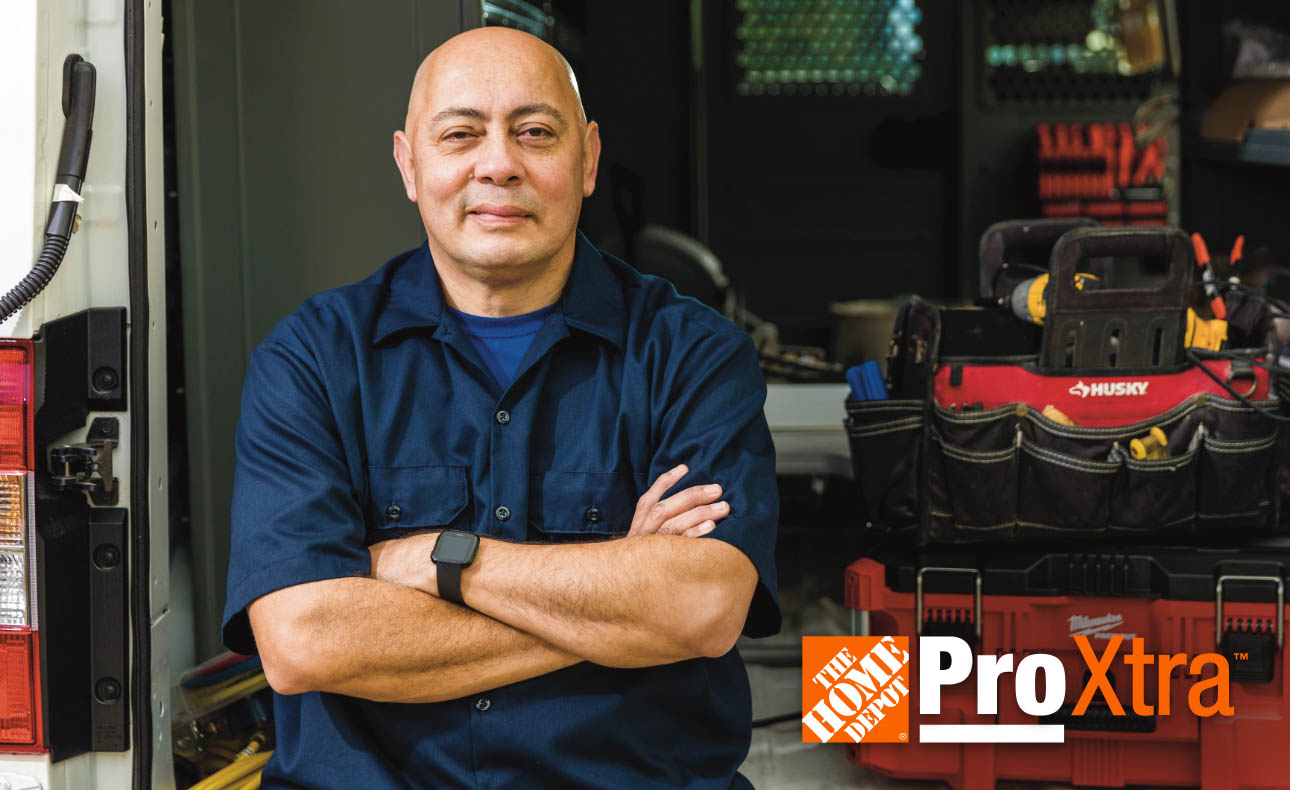 Be more competitive and boost your bottom line with Pro Xtra, The Home Depot's loyalty program built for Pros. Sign up today to access the enhanced Pro Online Experience, built with the online business tools and time-saving features Pros need.  
Authorize employee in-store purchases quickly and securely via text. When Pro Xtra members enroll in Text2Confirm, you have total visibility to a detailed list of everything your employee is buying.
Explore More on homedepot.com