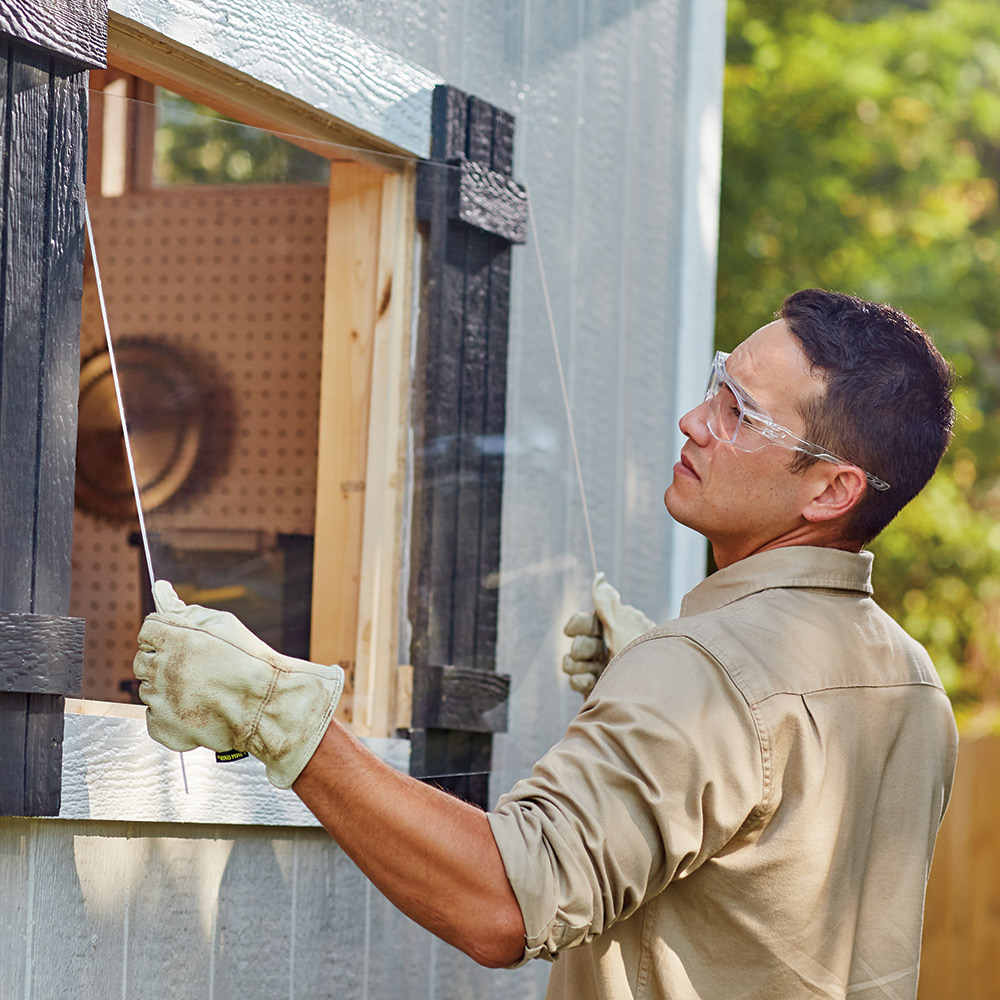 Plexiglass, a hard, clear acrylic, is a cost-effective alternative to glass in many applications. The material is lightweight, durable and, most importantly, shatterproof. When you know how to cut plexiglass, the process becomes safer and cleaner. Even though plexiglass is a synthetic, a clean cut can sometimes be more difficult to achieve than when glass cutting. Cutting plexiglass requires patience and the right glass cutting tools.
Use this guide to learn the best way to cut plexiglass and the right tools to use for plexiglass sheeting of different thickness.
Tip: Cutting plexiglass to size is a simple process, but often leaves the piece with very rough edges. If your project requires the acrylic to have a smoothed edge, smoothing must be done after sizing cuts are made. Be careful not to damage the plexiglass when smoothing the edges. 
1
Prepare Your Work Surface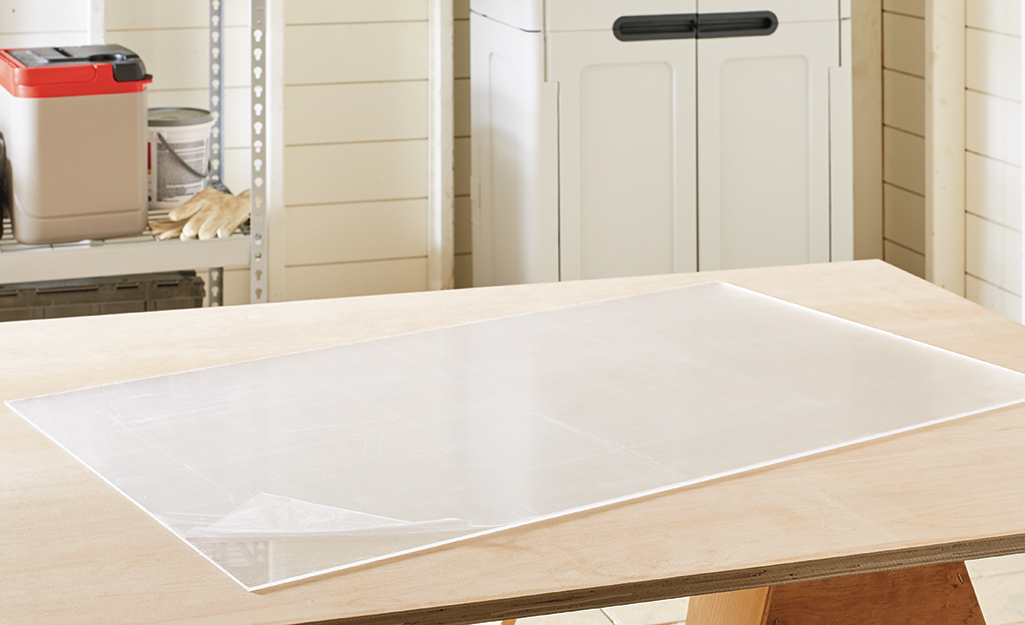 Do not remove the protective paper layer on the surface of the plexiglass until your cuts and finishing are complete.
Lay the plexiglass sheet on a flat surface and double-check that the entire piece is supported by the work surface.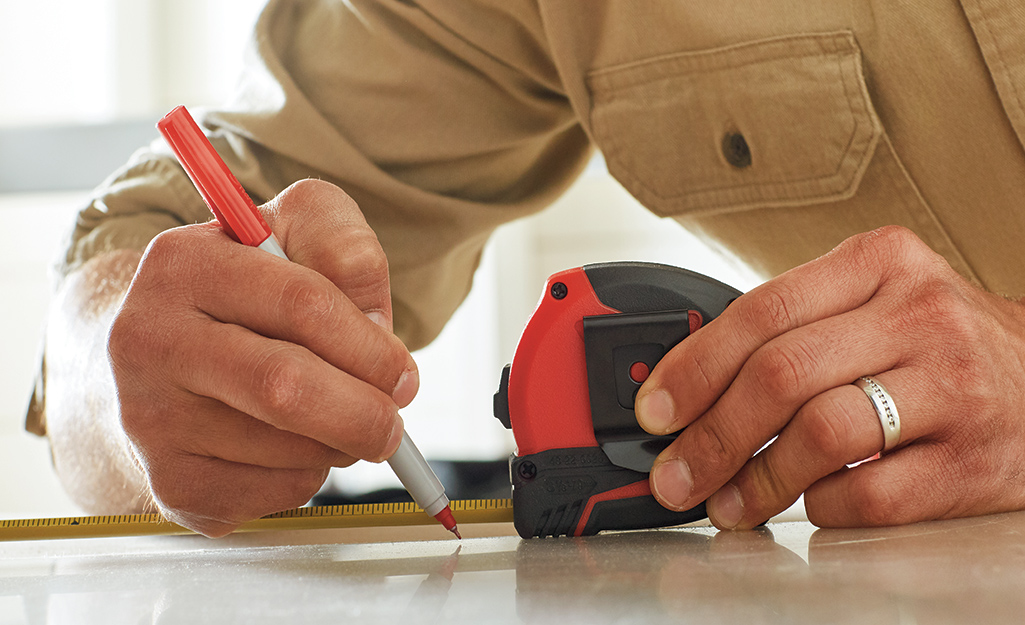 Using a tape measure, mark off the size of your desired final piece.
Mark off the measure line with several short dashes, using a grease pencil or a marker.
Use a ruler or carpenter square to connect the dashes and mark a line along the path.
3
Cut or Score to Break Edge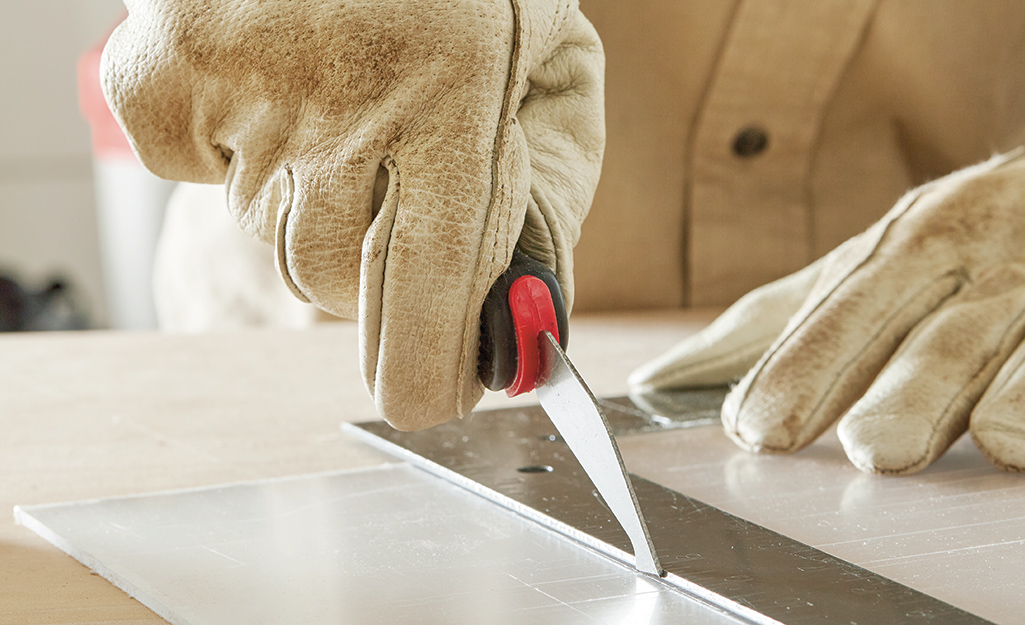 Wear safety goggles and gloves for protection. Cutting plexiglass can result in splinters or shards that can pose a hazard.
When using a saw:
Fit a circular saw or table saw with a fine blade with crosscut teeth to prevent chipping the piece during the cut.
Line the plexiglass sheet along the cut line.
Use the saw at a slower speed, or keep the material cool by spraying water over the cut point during the saw operation.
Clamp the plexiglass sheet to the work surface for stability.
When using a cutter or knife:
Use a glass cutter or the dull side of a utility knife to score the plexiglass along the mark line five to 10 times.
Flip over the sheet and score the opposite side of the piece.
Line up the score line with the edge of the work space and clamp it down.
Tip: Thinner sheets of plexiglass - less than 3/16-inch - can be cut by hand.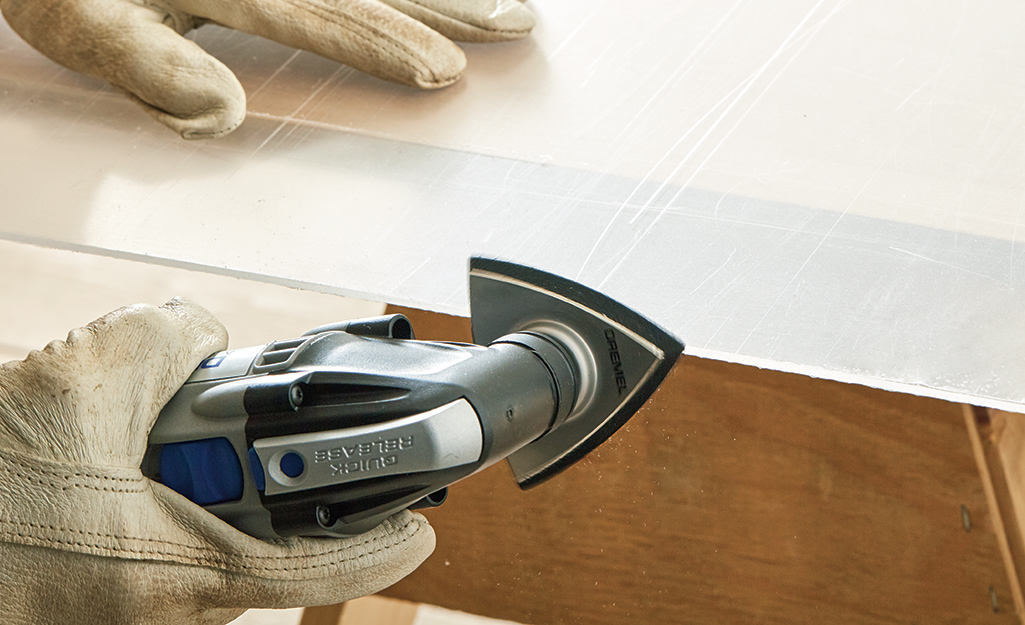 Begin wet-sanding the uneven edges of the plexiglass with 120-grit sandpaper.
As the edge smooths, progress to finer sandpaper, up to 600-grit paper.
Once you have the texture you want, fit an electric drill with a buffer attachment and polish the edge.
Looking for more ways to make things better around your home? Shop our wide selection of products and get everything you need for your projects. The Home Depot delivers online orders when and where you need them.
Explore More on homedepot.com