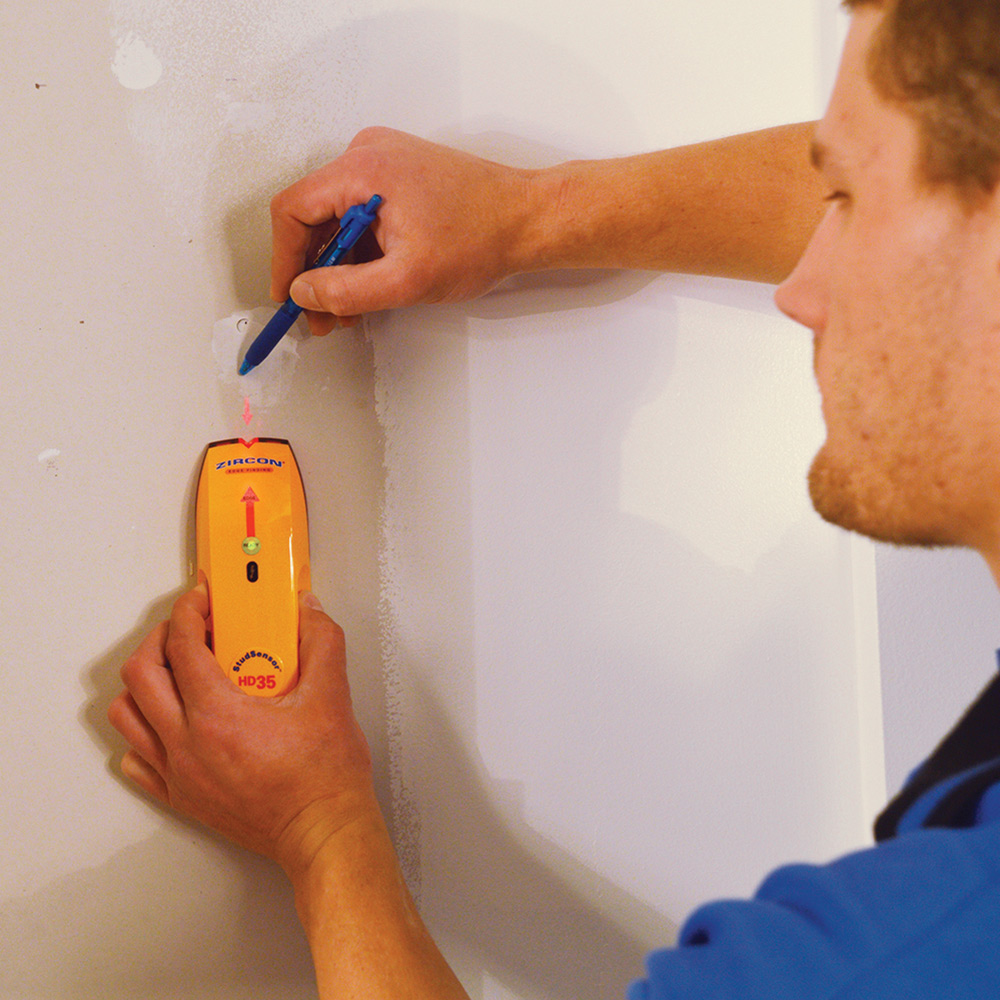 Stud lumber is high-quality and strong wood that is used vertically for framing houses and building structural walls. Once construction is complete, though, interior studs are inside the wall, so they can't be seen. 
When you want to place something heavy on your walls, you need to hang it from a stud that can support the weight. Whether you have artwork, shelves, a mirror or even a TV, finding a stud to hang it from will help your stuff stay put safely. This guide will show you how to find a wall stud, whether or not you're using a stud finder.
1
Know the Distance Between Studs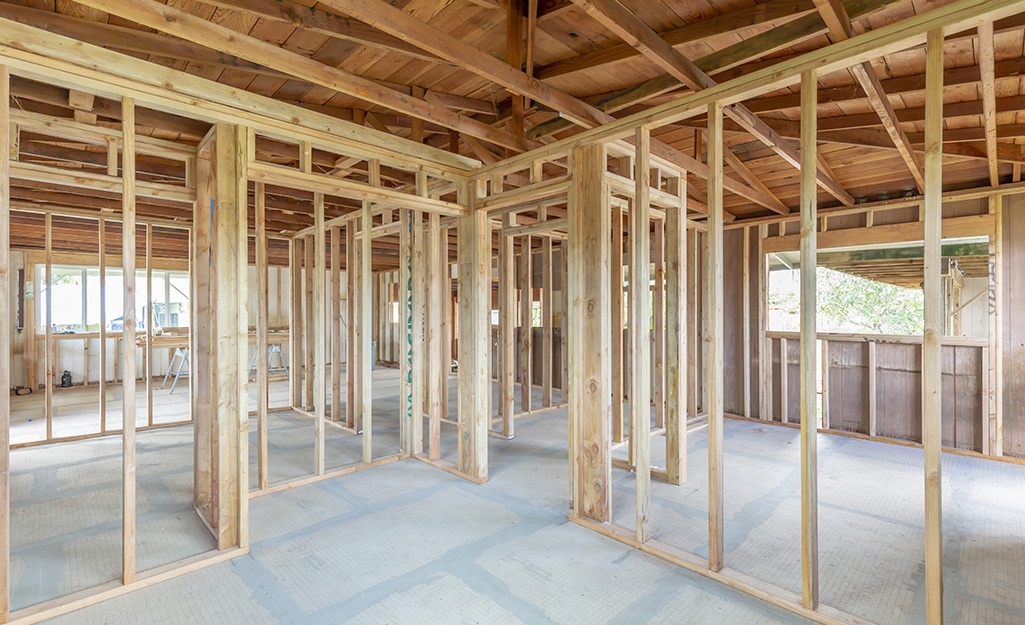 Stud boards run vertically through the walls, from the ceilings to the floors. Inside your house, they're covered in drywall or plaster, so they aren't immediately visible.
You might wonder, "How far apart are studs?" These framing boards are usually spaced 16 inches or 24 inches apart during construction. As you learn how to find a wall stud, it's important to know that the distance between studs is measured from the center of one board to the center of the next.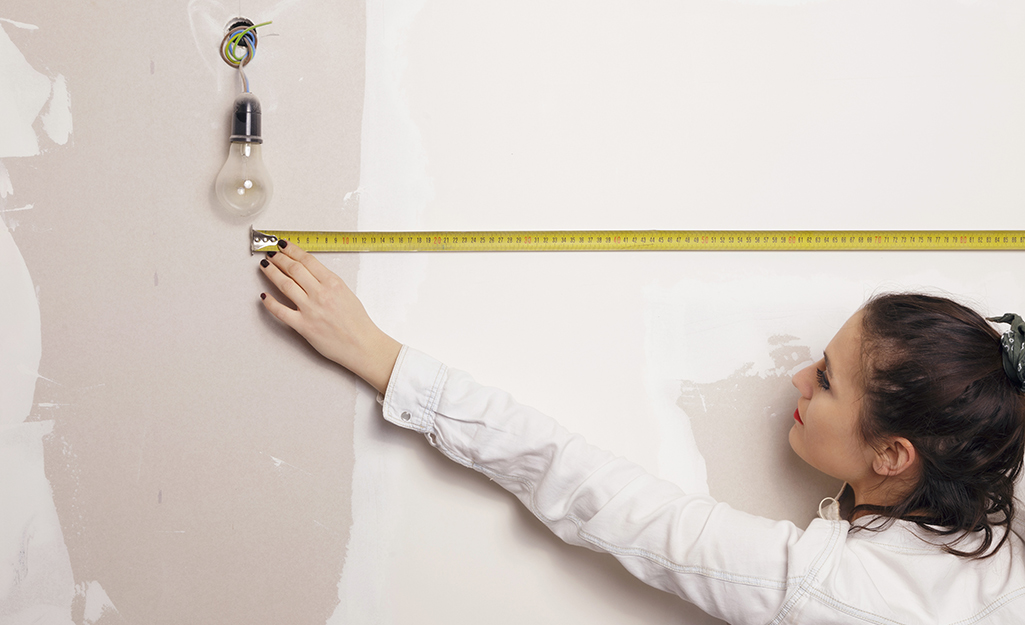 Figuring out how to find a stud without a stud finder might seem like a challenge. There are a few tips and tricks you can use to locate studs, though. If you know where one stud is, you can find others by measuring 16 or 24 inches from it.
The electrical boxes that contain the wiring for outlets or light switches are typically connected to studs. Turn the power off for the room you want to find a stud in. Then remove the plate from the light switch. Take a look inside the switch box. You should be able to tell where the stud is in relation to the switch wiring. You can use this stud as a guide to find the other ones along the same wall. 
If your home has drywall, you can try knocking on the wall to find studs. Stretch a tape measure or yardstick along the wall horizontally to track the path of your knocks. Moving your hand an inch each time, knock along the wall. Listen to each one. Most of them will produce a somewhat hollow noise. When you knock in place where there's a stud, however, it will sound more solid.
When finding a stud is really important, you can probe the wall with a thin finishing nail. Hammer the nail into the wall where you'd like to hang your item. If a stud is there, the nail won't go further than about half an inch into the wall. Getting it to go further will be difficult. If there's not a stud in that spot, the nail will go deeper. Move over an inch or so and try another spot. Repeat this process until the nail comes into contact with a stud. Once you've located a stud, the holes made by the nail can easily be fixed with spackling compound.
3
How to Use a Stud Finder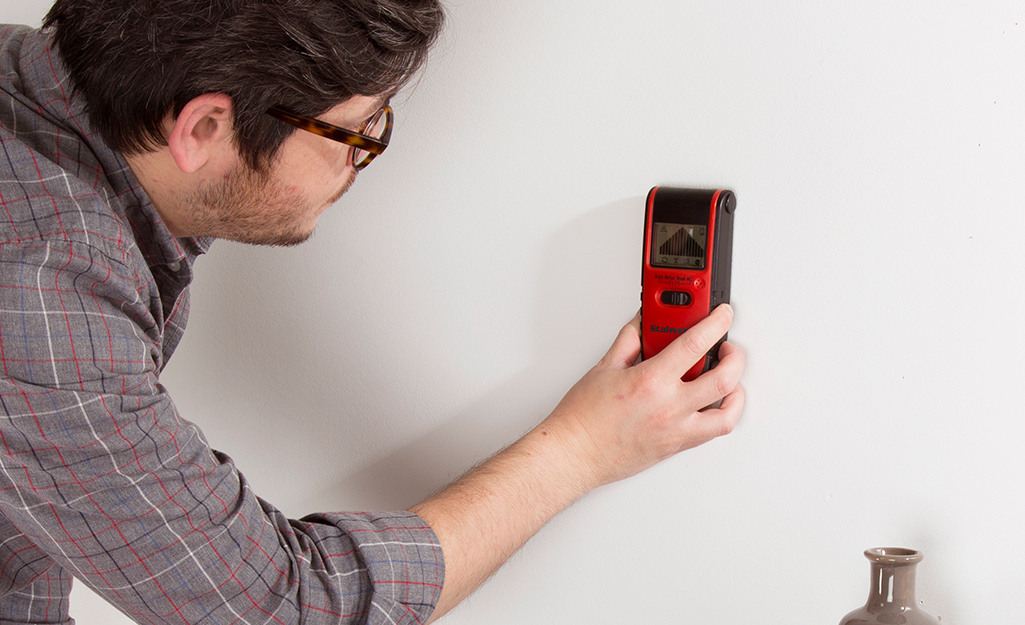 A stud finder is a handheld device designed to scan drywall for wood studs. Some stud finders may also be used to locate metal studs, while others may even detect wiring within your walls. They may find the edge or the center of stud boards. Some can detect studs up to 1 1/ 2 inches deep in the wall. When you know how to use a stud finder, you can easily find studs in walls made of drywall. Some stud finders include a magnet, which can be helpful for locating studs in drywall or plaster walls.
Though stud finders may have different features, using them includes the same basic steps:   
Before you figure out how to use a stud finder, check to make sure its batteries are working and that the power is on. 
Then, decide how high on the wall you'd like to hang your item. This height is where you'll be looking for studs. 
Place your stud finder up to the wall, with the flat side against the wall.   
Calibrate the stud finder, using the manufacturer's directions. Typically, you will press a button and wait for it to stop making a beeping sound or flashing its lights. 
Move the stud finder along the wall in a horizontal line. When it detects a stud, the stud finder will produce a sound or a flash of light. 
Use a pencil to make a light mark on the wall where the stud is located. Sometimes, stud finders give incorrect readings, so you should check the device's results before adding heavy items to your walls. 
Stay on the same horizontal track and check 16 or 24 inches away to see if there's another stud where it should be. If there is, mark it, too. 
After marking several spots where studs may be, measure how much distance is between them. If you've successfully found studs, the marks should be either 16 or 24 inches apart. 
4
How to Find a Stud in a Plaster Wall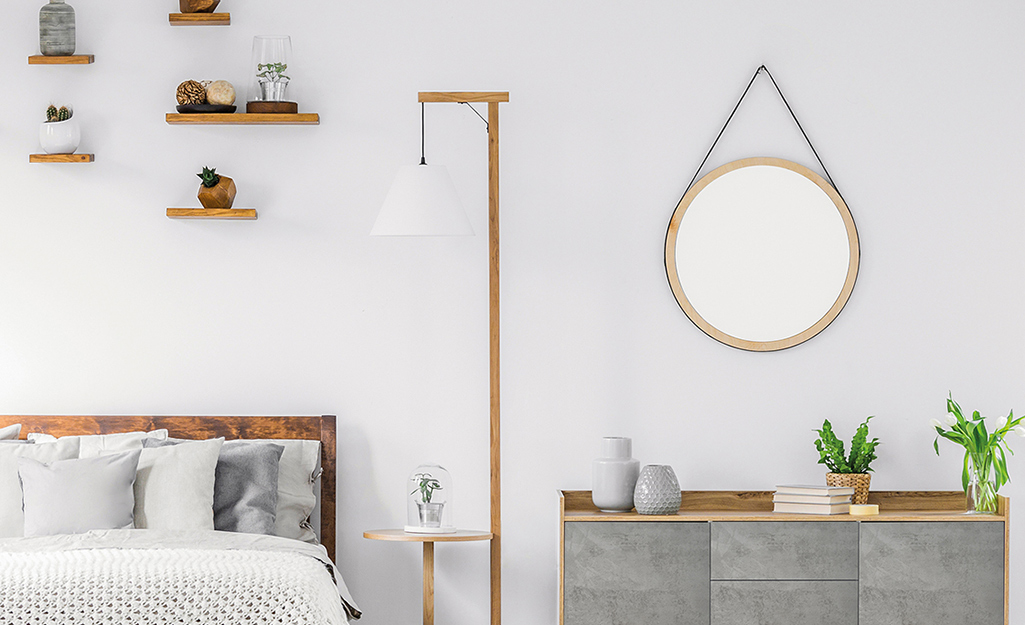 Even if you know how to use a stud finder and are doing it correctly, the devices may not be as effective for plaster walls. Because plaster walls are thicker, harder and more brittle than drywall, finding a stud can be a bigger challenge.
For finding a stud in a plaster wall, you can use the same techniques you might try with drywall. You can measure from a light switch box or electrical outlet, which are usually installed on a stud. Most homes were built with 16 or 24 inches between studs. Some older homes may have oddly spaced distances between studs, however. You can also try knocking on the wall. You should hear a slightly different sound where studs might be.
If your walls are plaster, you might also consider using a strong magnet or metal detector to locate the nails that were used in the wall studs. Move a magnet slowly across the wall until you feel it sticking slightly as it is attracted to a metal nail inside the wall. If you have a metal detector, run it along the wall. You should hear a signal when it detects a metal nail.
Hanging items from plaster walls can also be a challenge. Some homes have a small piece of molding called picture rail that runs around the top of the walls. Hooks are placed into the picture rail directly to avoid making holes in the plaster walls. 
Using length of wire or cords, you can hang artwork, photos and decorative items from these hooks. Picture rail is attached to the studs to allow it to support more weight. If your house has plaster walls, but no picture rail, you might consider adding it. You'll be protecting your walls as you hang things more easily. 
If your walls are plaster, you can still find studs to use for hanging. Whenever you put a hole in a plaster wall, however, there is a risk of cracking it. Hammers and nails are especially likely to damage plaster. Instead, always use screws. Drilling a hole in a plaster wall before installing a long plastic screw to a wall stud can keep the cracks from appearing.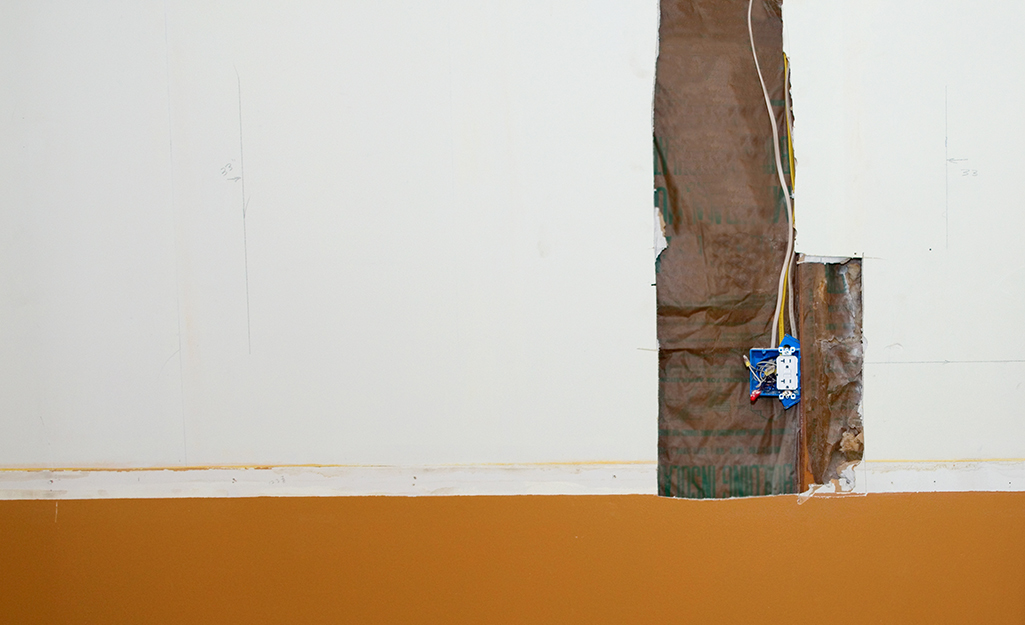 When you hang things up without finding a stud, you run the risk of damaging your walls. Pieces of your wall could come down, leaving a hole or holes. Plus, the item that falls may also break. Fixing the drywall or plaster is a much bigger commitment than taking the time to learn how to find a wall stud.   
In addition, pipes, wiring and ductwork can be found in your walls. To make sure you've found a stud and not something else, check to see if it runs vertically by finding multiple points on it. 
Then, see if you can find the next stud. Take a measurement of the distance between the two. If the two places are 16 or 24 inches apart, you have likely found studs. If your measurements aren't 16 or 24 inches, what you're looking at is probably not a stud.
Knowing how to find a stud will help you attach heavy items to your walls safely. Finding a stud can help you securely hang everything from artwork to electronics. 
Ready to find the wood studs in your walls? The Home Depot delivers online orders when and where you need them.
Explore More on homedepot.com