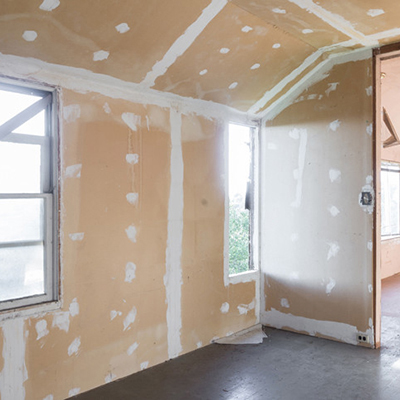 Inside drywall corners can develop hairline cracks that over time can grow larger and visible through your paint, so it's important to take a few precautionary steps during drywall installation to prevent these cracks. This guide outlines this technique of coating drywall corners with compound and applying tape.
1
COAT BOTH WALLS CORNER DRYWALL COMPOUND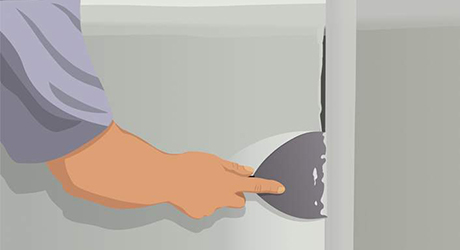 Use a 6-inch joint knife to fill any gaps between the two walls with drywall compound.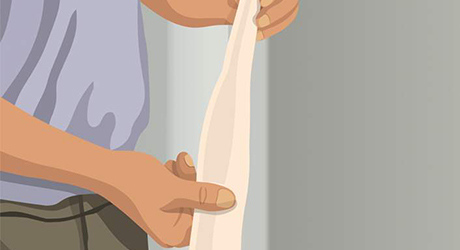 Tip: When working with tape, the longer the better, but you may have to experiment to find a length that is easy to handle.
Unroll several lengths of drywall tape to cover the corner, overlapping the ends.
Fold the tape in half along the crease made by the manufacturer.
3
PUSH TAPE JOINT COMPOUND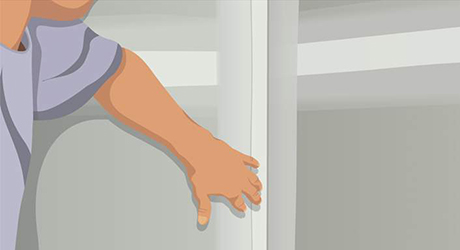 Draw a knife along each wall to press the tape into the compound about every 12 inches.
Remove excess mud.
Let the compound dry overnight.
4
APPLY JOINT COMPOUND ONE SIDE CORNER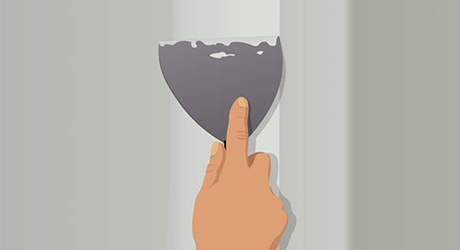 Using the 6-inch joint knife, apply joint compound to one side of the corner.
Feather the outside edge and let it dry overnight.
5
APPLY JOINT COMPOUND OTHER SIDE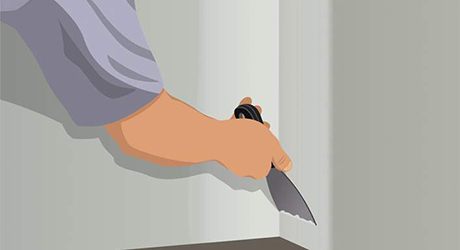 Once the first side is completely dry, apply joint compound to the other side.
Smooth, feather and let dry.
Repeat the process to apply a third coat on both walls, one wall at a time. Let dry overnight once more, and then sand and smooth.
Don't worry if you don't own all of the tools needed to complete this DIY project. Rent tools and trucks for any project at The Home Depot.
Explore More on homedepot.com