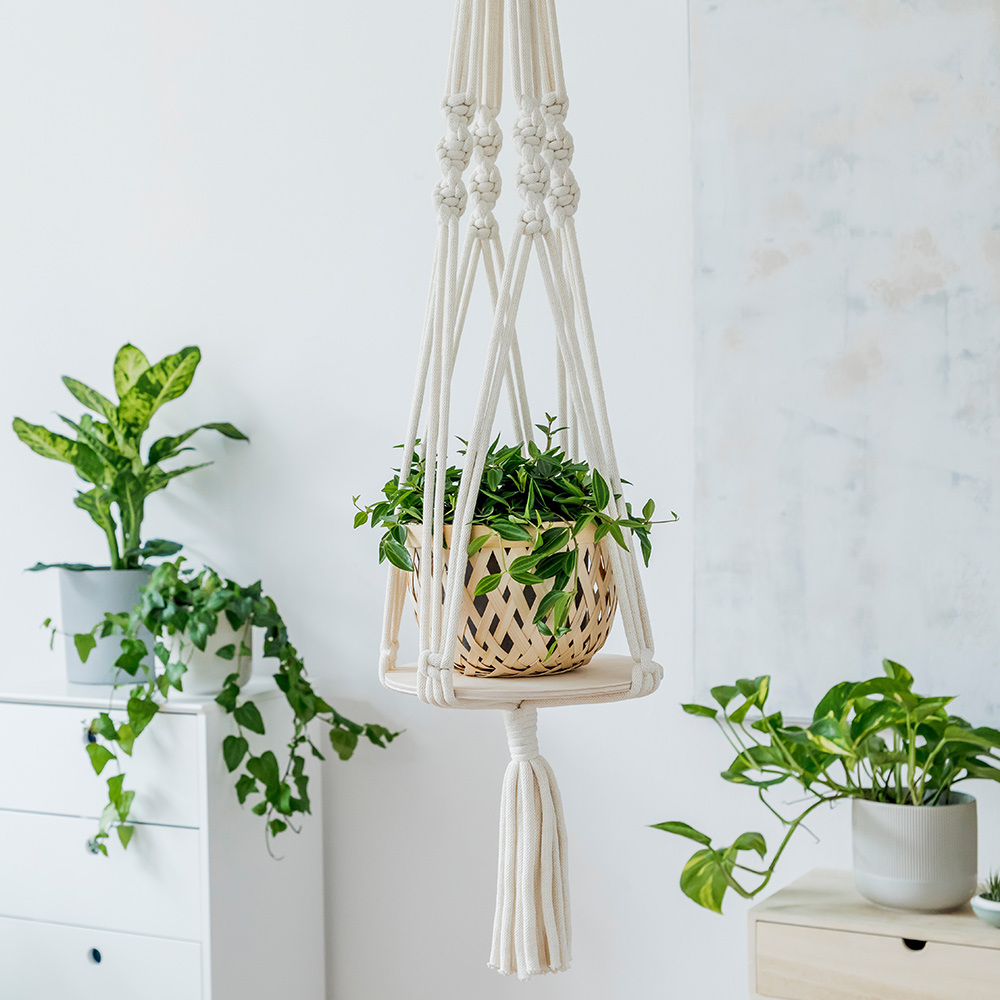 Bring a new level of style to any room by hanging your plants. Hanging planters free up counter space and keep your greenery from pets and children. Hanging your own plants is a quick, easy project. All that's needed are beautiful plant containers, hangers, a few tools and the right ceiling hooks. Read on for instructions on how to hang a plant from the ceiling.
1
Get Plant Hanger and Tools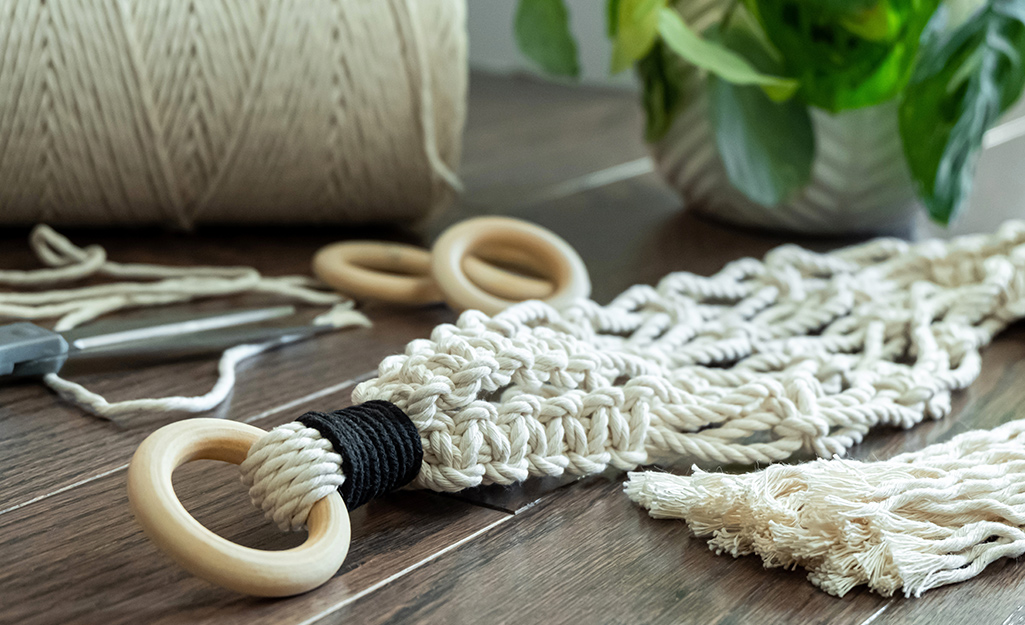 Select a plant hanger that matches or complements your decor. Containers come in stone, ceramic, terracotta, plastic and metal. Many plant hangers have cord, leather or fabric straps attached. Or you can use your own plant container and add a holder. Macrame or woven looks made from jute or cotton are very popular. You'll also need a hook, plant hanger, a stud finder, power drill and a drill bit. The drill bit should be a little smaller than the screw hook you choose.  
Tip: Complete plant hanging kits are available that include hooks and plant hangers.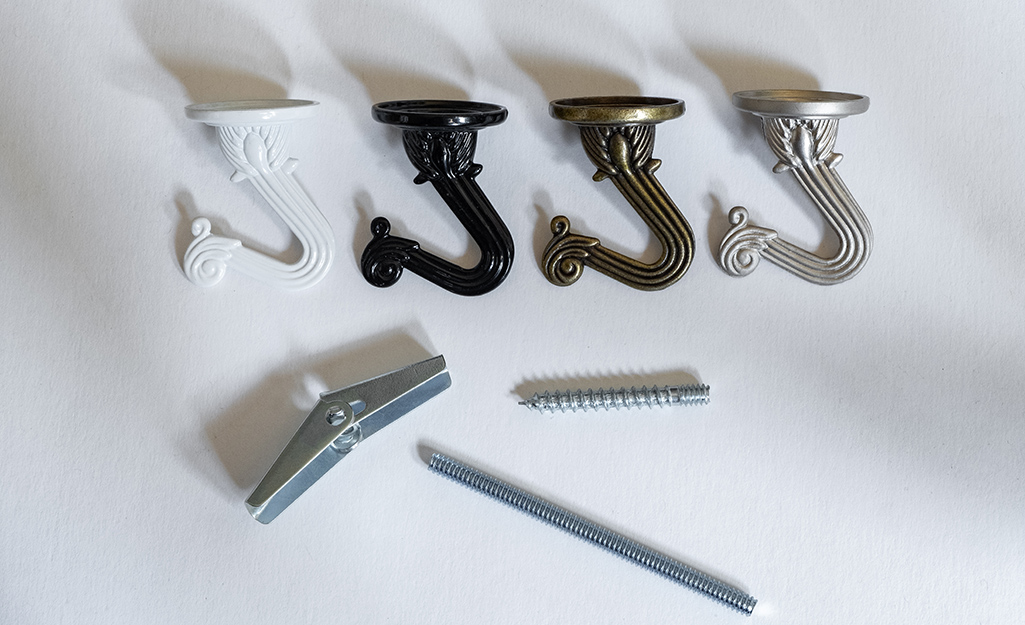 Ceiling hooks come in a variety of finishes and features. Choose white enamel for a chic look, or go with antique bronze for a vintage touch. Make sure every side of a plant gets sun with a swivel hook. 
There are several types of ceiling hooks available for hanging a plant. The most popular are hook screws, J-hooks, S-hooks and toggle screws. Which one you use will depend on your ceiling and the plant. Hanging a succulent in a wire container requires a different approach than hanging a large cactus in a heavy ceramic pot.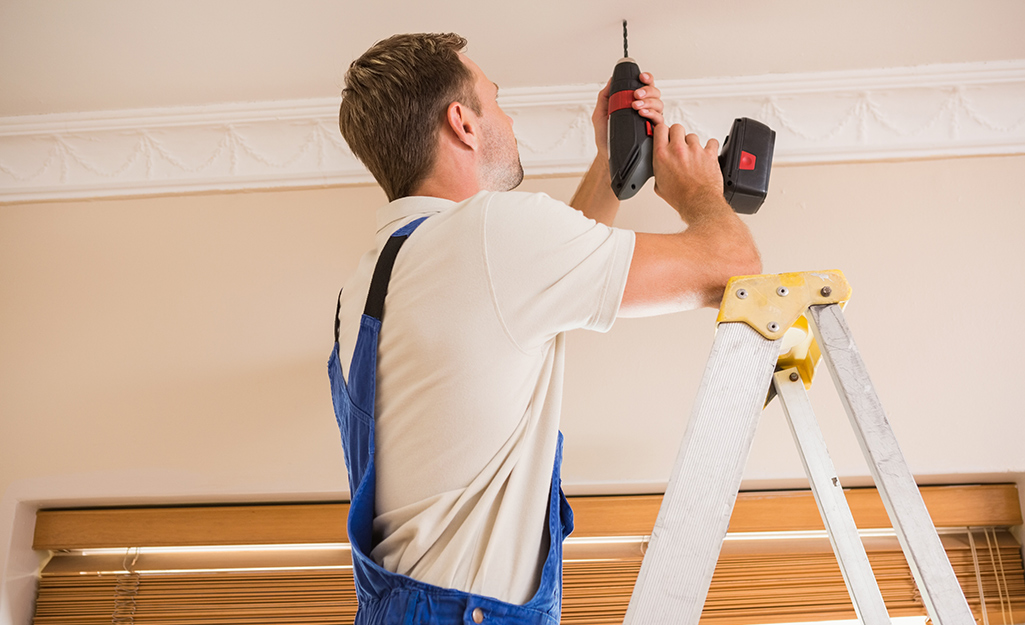 Depending on the type of hook you choose, you'll use a stud finder to locate a joist or identify a hollow spot. Lightly mark the spot with a pencil. Drill a pilot hole with a 5/8-inch drill bit or choose a bit that fits your hook. 
Here's three ways to make sure you have a secure hold for your hanging plant: 
Screw a hook screw into a joist. Choose a hook screw made to support the specific weight of your hanging plant.
With drywall, use a toggle screw. A toggle screw has a spring-loaded anchor that keeps the hook in the ceiling. Hold the wings or anchors together. Push them through the drilled hole. After the wings open, tighten the end bolt flush to the ceiling.  
Screw a J-hook into an exposed beam. 
Simply hook an S-hook over exposed ceiling beams or pipes.
Safety Tip: Always use a ladder according to the instructions. Consider having a friend help you.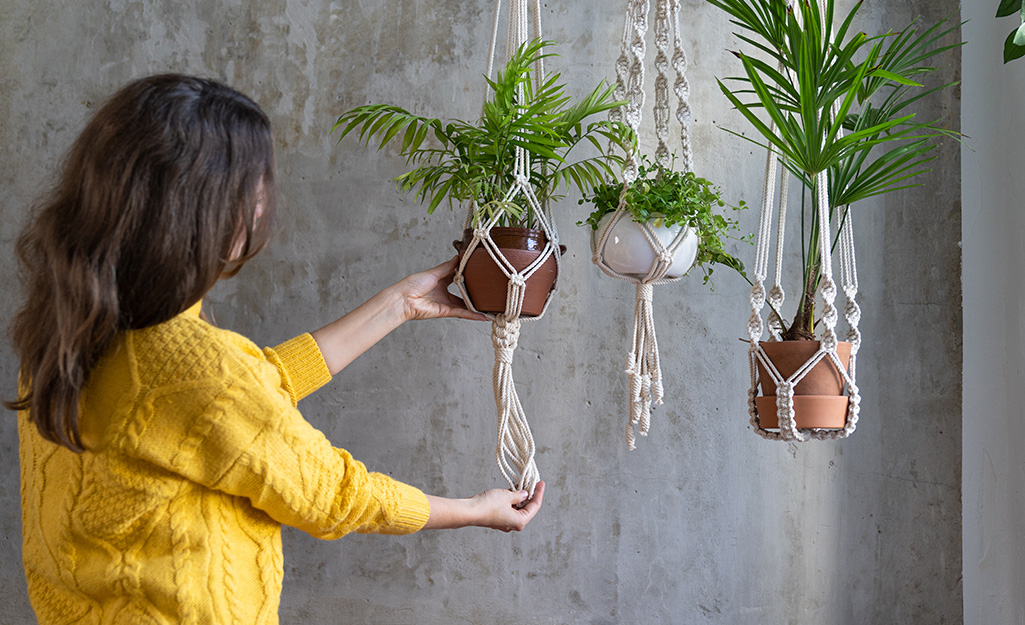 Once your hook is installed, it's time to hang. The type of plant you choose will depend on the location you've picked. Full sun lovers such as orchids and jade are ideal for south-facing windows. Plants such as creeping fig prefer indirect sun. English ivy and philodendron are perfect for low light or shady spaces. Hang several plants to create a floating garden. Just space them out so each has space to grow, and you have room to water.
Tip: Add an extender or S-hook to your ceiling hook if you need the plant hanger to be lower.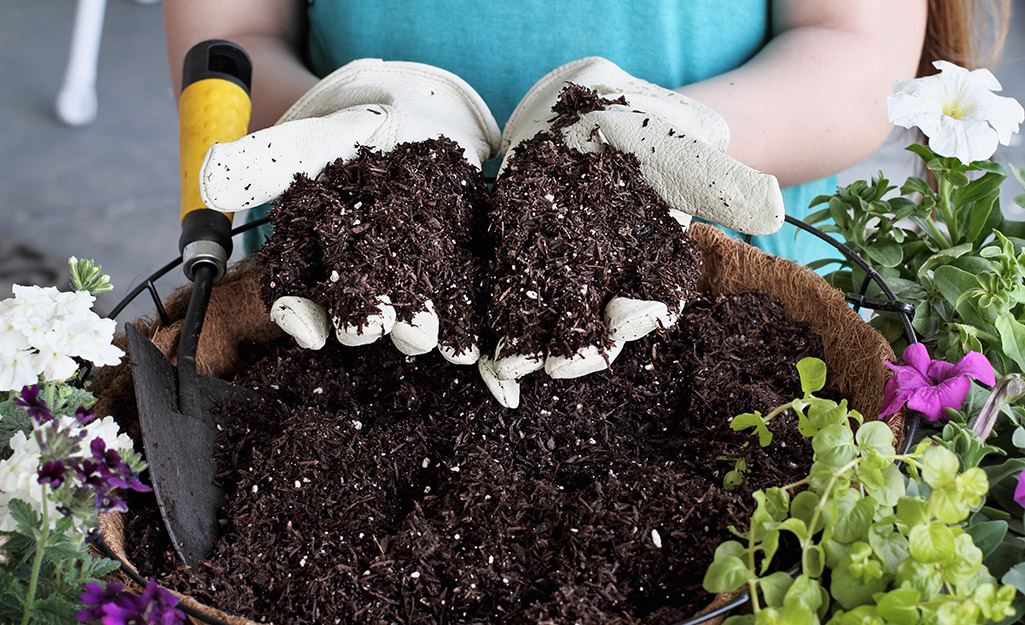 Play with your container colors and textures. Choose eye-catching shapes and unique textures. 
Do not over water your plant. Make sure any drainage is caught in a plant saucer.
Try hanging air plants, cacti or succulents. Most require light misting and very little or no soil.
Practical and beautiful, plant hangers bring style to any room. They come in a variety of styles and can free up both floor and counter space. There are several types of screws and hooks that will hold your hanging plant securely. Ready to hang your favorite houseplants? Use The Home Depot Mobile App to locate products and check inventory. We'll take you to the exact aisle and bay. 
Explore More on homedepot.com