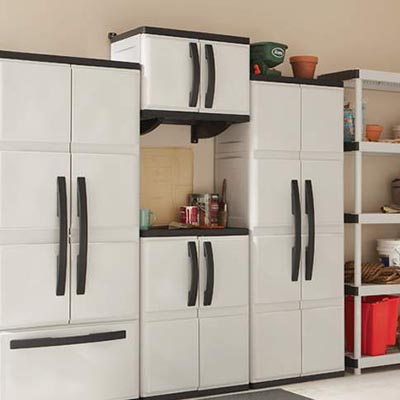 Customizing while learning to combine cabinets and shelves will meet any storage need you may have. HDX cabinets and shelves are made from heavy-duty plastic for long-lasting performance. This guide will teach you the basics in getting started with and installing these HDX cabinets and shelves.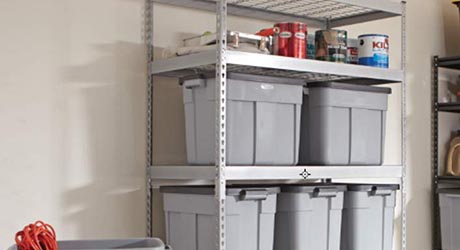 Determine and visualize what items you want to organize and how you want the final presentation to look. Combining cabinets and shelves will help meet all your storage needs. Next, determine the space you have to work in by considering the size of the shelves or cabinets and any height limitations. Lastly, remember to leave room for doors to swing open when planning for cabinets, especially in a garage.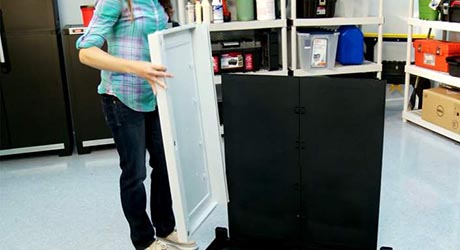 The assembly of HDX cabinets and shelves is quick and requires no tools. First, prepare a clean area with plenty of room for assembly – then, open the box and take inventory by laying out all the parts first.
Some parts are designed to fit tightly for strength. If you are having difficulty fitting two pieces together try a little soapy water instead of forcing them together. Too much force may break the plastic. If you are missing any pieces or break any pieces call our customer service number 1-800-514-6729 and we will ship replacement parts to you immediately.
Explore More on homedepot.com