Ideal for a kid's room, playrooms and home office areas, a chalkboard wall can help with schoolwork, office work and give kids a reusable canvas for art. This guide will teach you how to transform a wall in your home in just a few steps, using just a few items.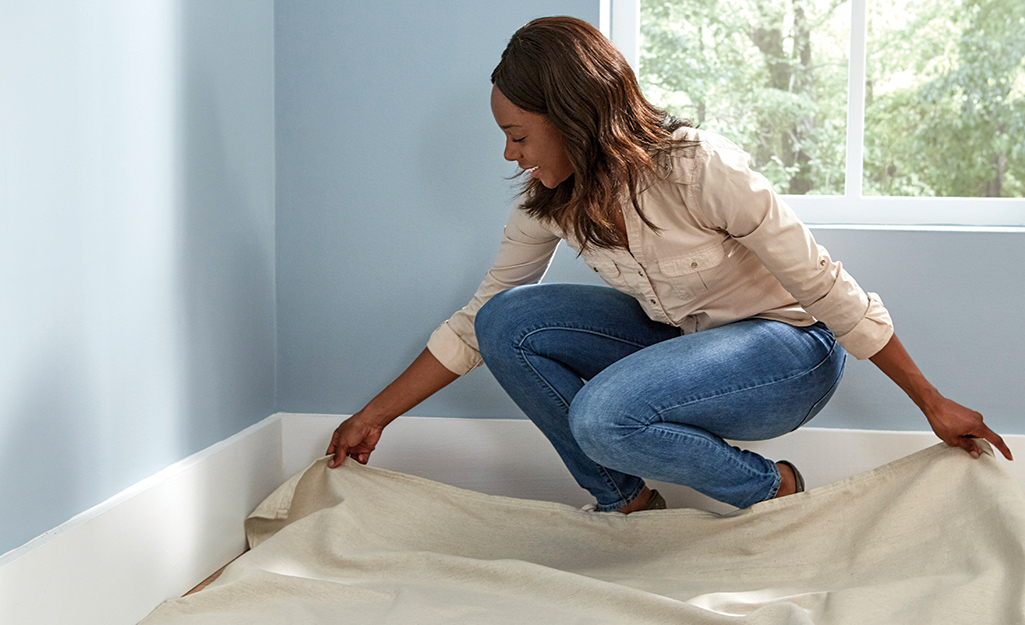 Using a drop cloth, cover the floor and the area where you will be painting. This will help ensure carpet and other flooring are protected from paint splatter.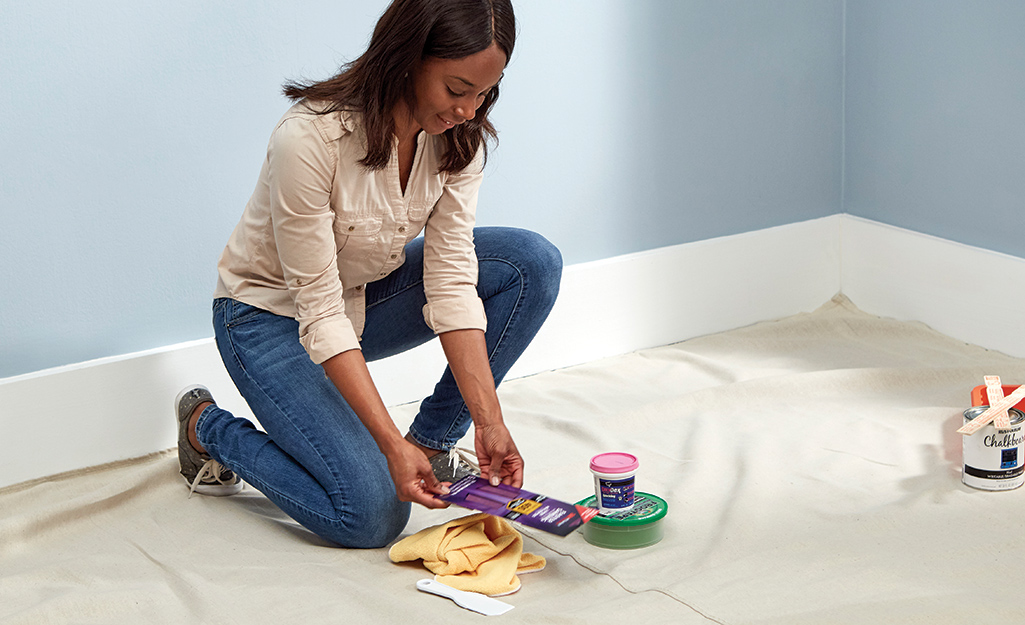 Once you have spread out the drop cloth, gather all of your materials and place them on top. 
You will need: 
Foam paint roller
2-inch paint brush
Paint roller frame
Disposable gloves
Sandpaper
Stir stick
Rags
Eraser
Chalk board paint
Primer, if needed
Chalk
Drop cloth
Spackle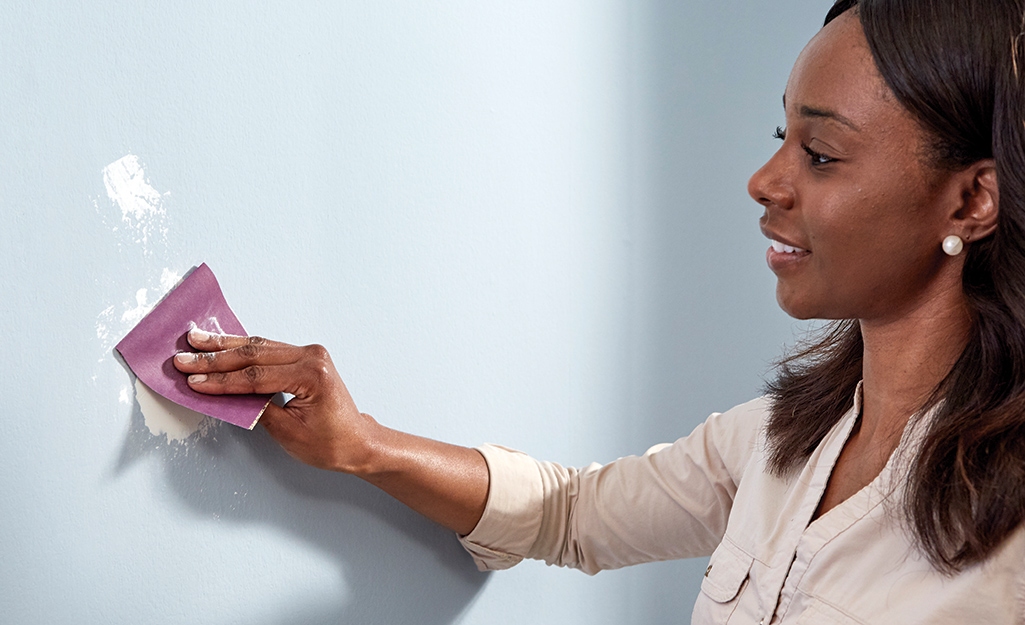 Before painting or priming the wall, check to make sure the surface is smooth.
Use a fine grit sandpaper to even out any rough spots.
Then spackle and holes.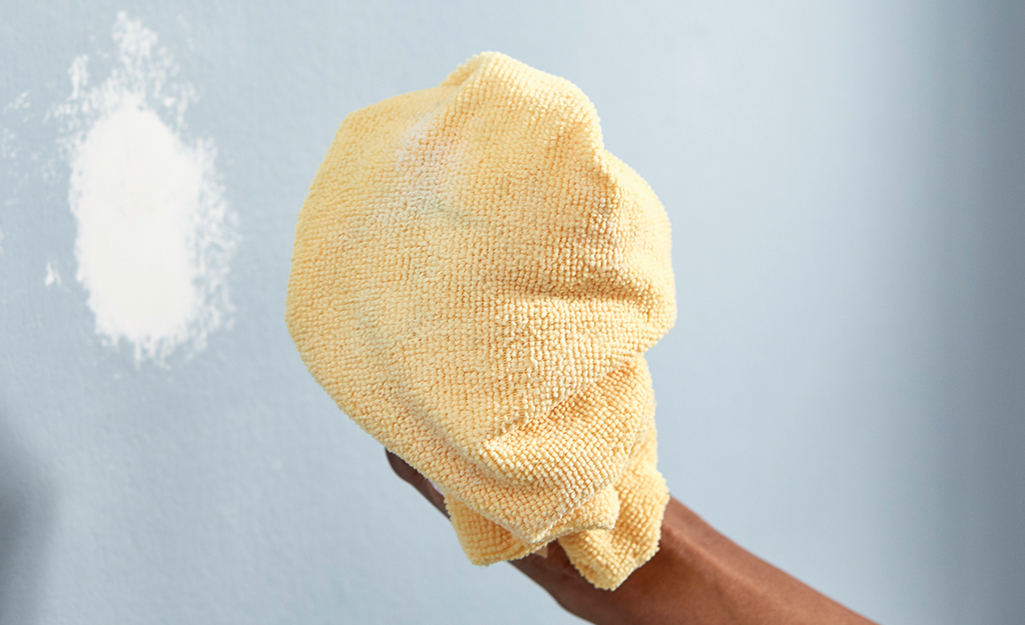 Once you've sanded and spackled the wall, use a damp cloth to remove any dust.
Be sure to wipe along the baseboard to remove any buildup as well.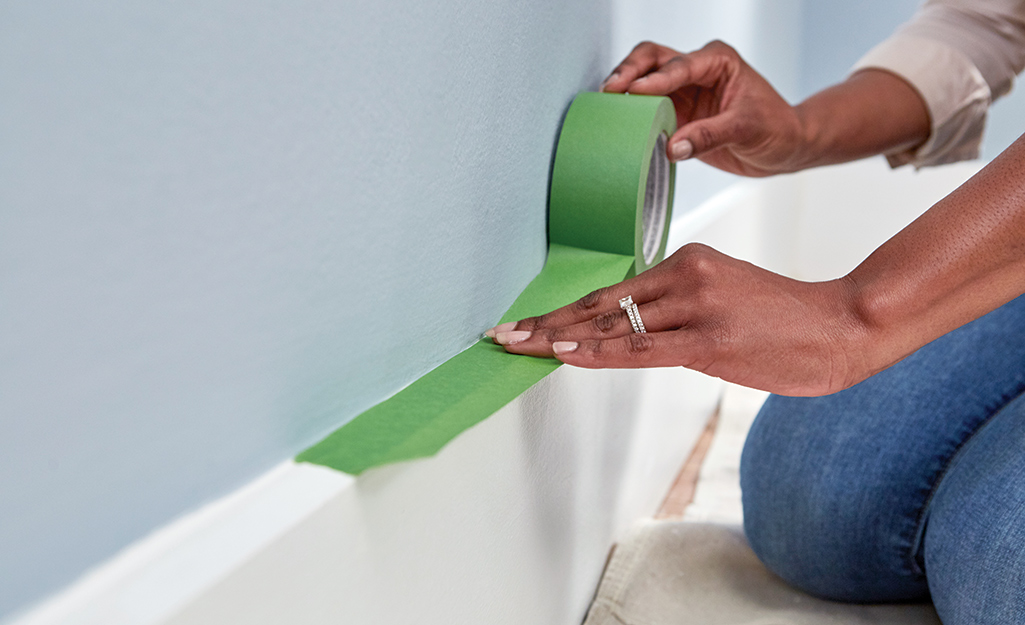 Use painter's tape to tape off the baseboards, moulding and any light switches.
If you are creating a border for the chalkboard wall, use painter's tape to mark the area.
Tip: When creating a border, use a level to ensure the border is even.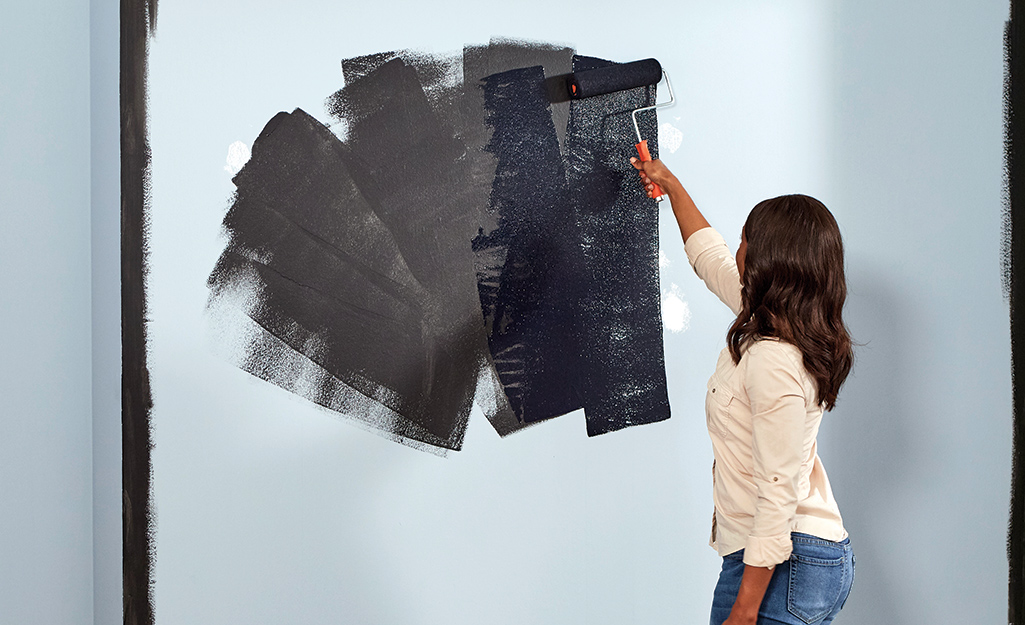 Open the paint can and mix the paint thoroughly.
Cut in and around the moulding and other tight areas with a paint brush.
Then, use a foam roller to apply the chalkboard paint to the wall.
Apply a second coat. If needed, you can apply a third coat to the wall.
Allow the paint to dry for 72 hours before using.
7
Use Your Chalkboard Wall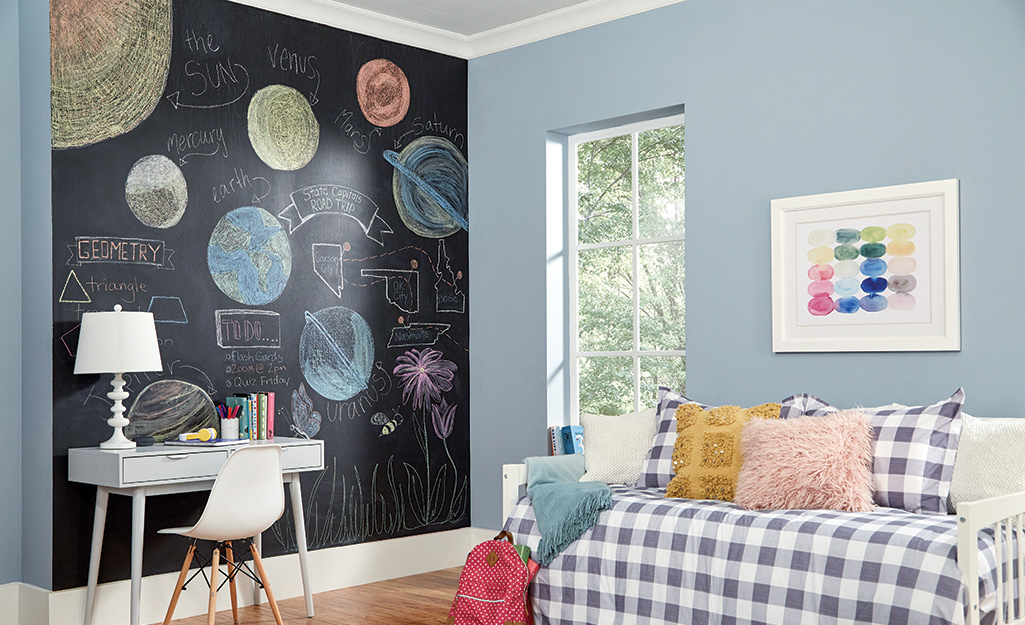 Once the wall is dry, you'll want to condition or prepate the wall by rubbing chalk all over the surface and erasing.
This will close up the pores of the paint, making it smoother for writing and cleaning.
After you've done this, it's time to enjoy your new chalkboard wall!
Tip: Only use non-abrasive cleaners to clean your chalkboard wall. 
Learning how to make a chalkboard wall is simple and can help create space for the entire family to create and work. Need help identifying paint supplies? Find products fast with image search in The Home Depot App. Snap a picture of an item you like, and we'll show you similar products.
Explore More on homedepot.com