Presented by Jen Woodhouse of the House of Wood.
When fall is in the air, there's no better way to celebrate than with family. These DIY Fall Crafts are simple, fun and very budget-friendly. Use this guide to make salt dough ornaments, pinecone turkeys and the cutest pumpkin path anywhere.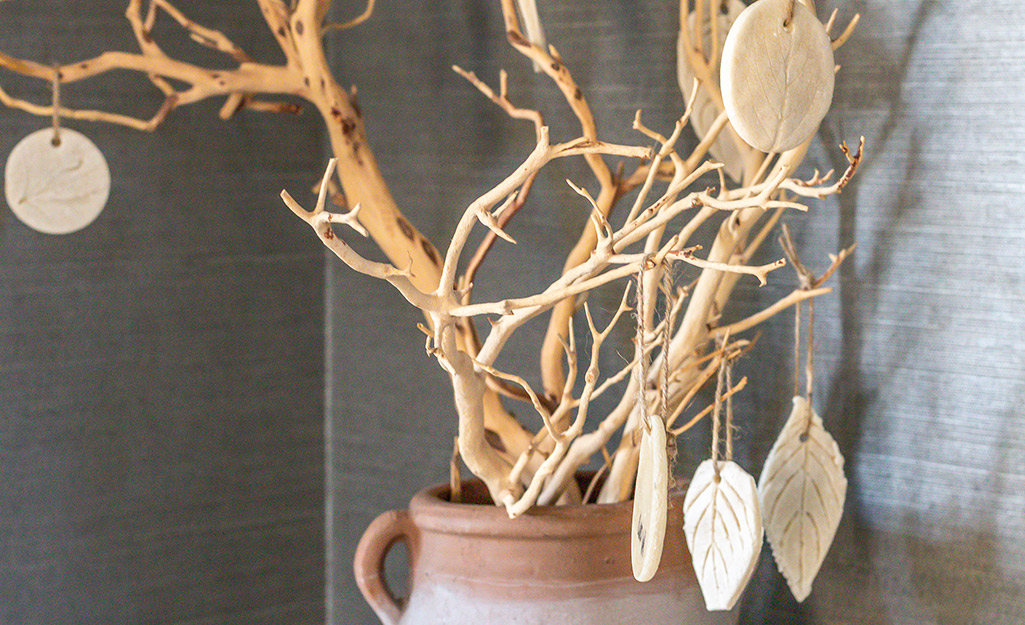 For this beautiful craft, you'll need a few fall leaves and a batch of salt dough. Salt dough is a versatile craft staple that has been around for decades. You can use salt dough to make ornaments, gift tags, coasters and more. It only takes a few minutes and three ingredients that you probably already have in your pantry. 
First, get your tools ready. You'll need a mixing bowl, measuring cups, a biscuit cutter or drinking glass, rolling pin and plastic straws. Here's how to make salt dough:
Preheat your oven to 200 degrees Fahrenheit or to your oven's lowest setting. 
In a mixing bowl, combine 1 cup of flour, 1/2-cup of salt and a 1/2-cup of warm water. Mix with your hands until it forms a dough bowl. Add a little more water if need be. 
Turn the dough out on a non-stick surface sprinkled with flour. Using a rolling pin dusted with flour, roll dough out to 1/2-inch thick. 
Dust leaves with flour. Lay leaves on the dough with the vein side down. 
Use the rolling pin to press the leaf into the dough. Carefully remove leaves. 
Dip a biscuit cutter or drinking glass in flour. Use it to cut out the leaf ornament. Use the plastic straw to make a hole for the string. 
Bake leaf ornaments in oven for an hour. 
String cooled ornaments with twine.
Tip: You can use a sharpie to write names or sayings on the back of the ornamnents.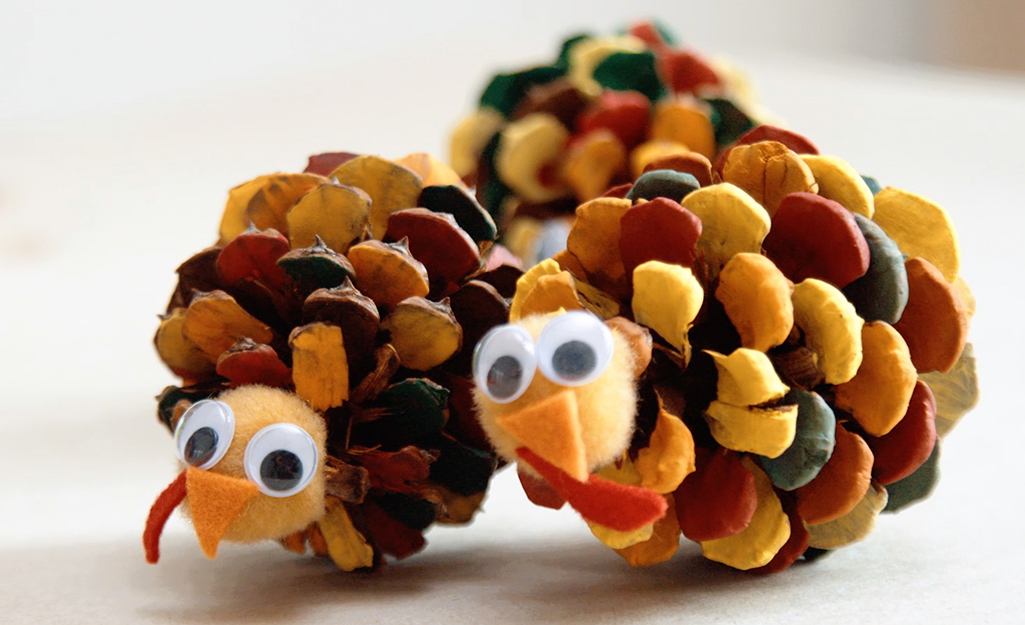 Here's a craft idea your little ones will gobble up. You can find the pinecones you need outside or at a craft store. You'll also need acrylic craft paint, a paint brush, a cup of water, pom poms, googly eyes, red and orange felt and craft glue. 
Cover the table with craft paper. Fill a disposable paint tray with different fall colors. 
Using an art brush, paint the pinecone scales. Use one color at a time. Wash out your paint brush between colors. Once the paint is dry, add the turkey's head. 
To make the turkey's head, glue googly eyes on a pom pom. Cut a beak from the orange felt and a turkey waddle from the red felt. Glue the beak and waddle to the pom pom head. Glue the head to the pinecone.
Tip: Use a pinecone turkey as a nameplace holder at the next family fall get-together.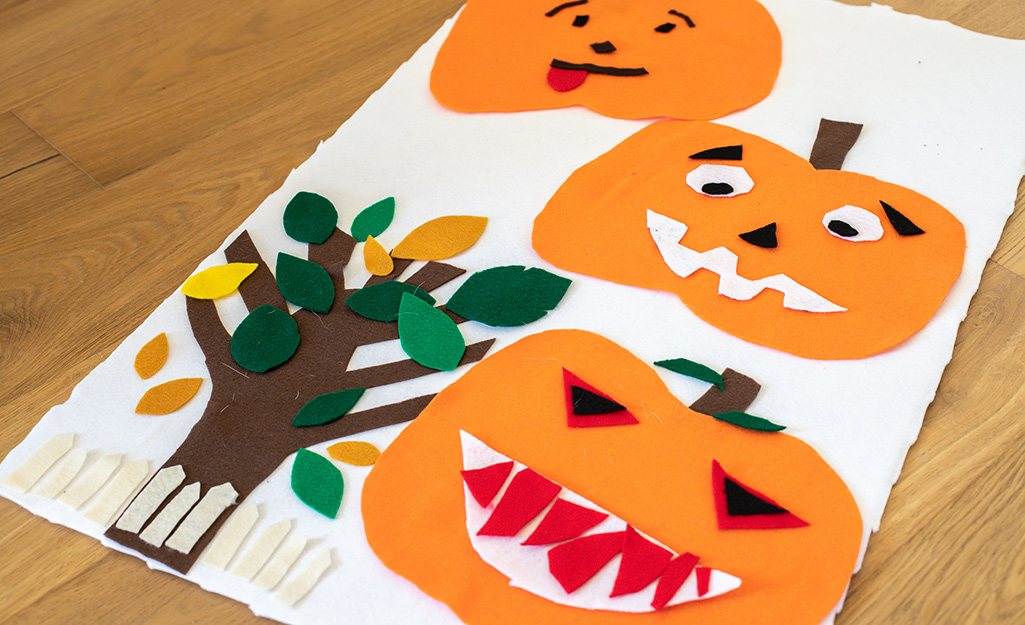 Caving pumpkins are an autumn tradition. Make this classic fall activity even more fun and less messy with an artful twist on a pumpkin patch. You'll need felt in white, brown, orange, red, green, black and other fall colors. Make sure you have scissors, cardboard or scrap plyboard and spray adhesive. 
Spray the cardboard with the spray adhesive. Do this in a well-ventilated area or outside.
Lay the white felt on the board. Press and smooth it out with your hands. Cut the excess fabric off with scissors.
Cut pumpkin shapes from the orange felt. Press onto the white felt board.
Cut out noses, eyes, teeth, mouths and eyebrows from the other colors.
Give the pumpkins scary looks, fun faces or goofy expressions. See the video above for more ideas.
Bringing family together is one of the best things about fall. Once you've tried one of these fall DIY crafts with your kids, you'll want to do all three. When you're ready to have fun and celebrate autumn, The Home Depot delivers online orders when and where you need them. 
Explore More on homedepot.com