Painting furniture can rejuvenate your home as effectively as buying new pieces, but at a much smaller cost. Whether you want to bring fresh life to familiar furniture or have acquired an old piece that needs a new look, applying furniture paint is fairly easy and affordable. Painting wooden or metal furniture meant for indoor our outdoor use can have different requirements, but most of the tools and supplies are the same.
1
Wood Furniture: Prepare the Surface and the Painting Space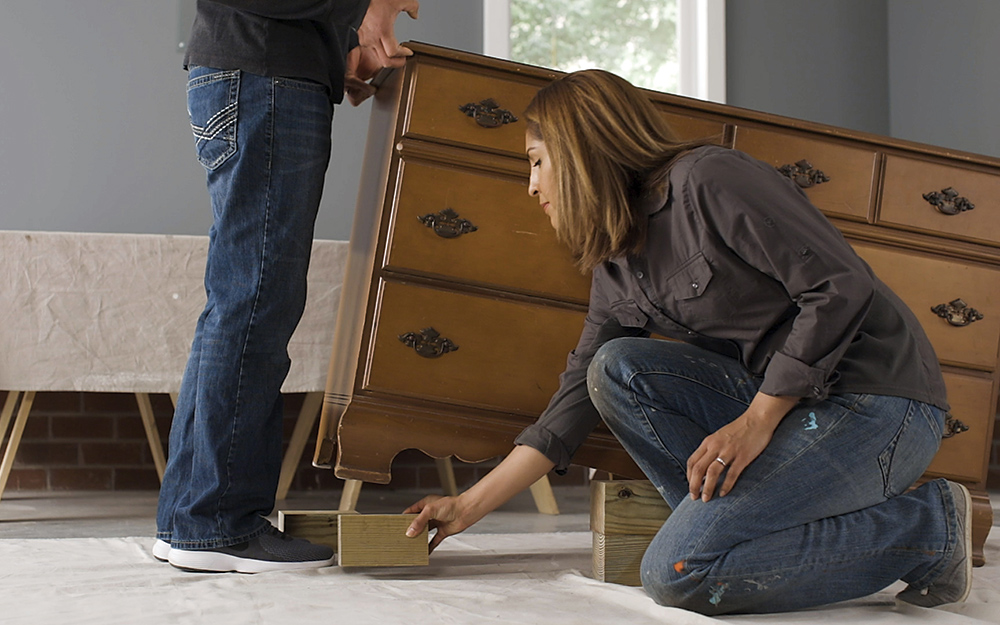 To minimize the effect of paint fumes, paint in a well-ventilated a space. If you can't take the furniture outside, open a window or set up a fan to circulate fresh air. Dust the room as completely as possible and vacuum if needed to prevent dust in the air from settling on the wet paint.
Place the furniture on a drop cloth or tarp. 
Clean the furniture with mineral spirits.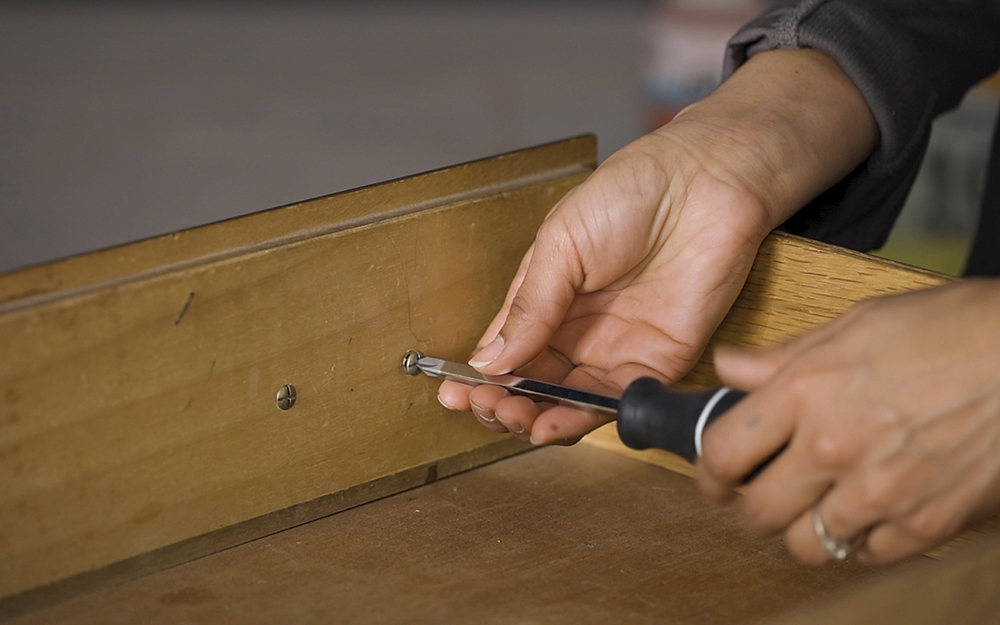 If the furniture has any removable metal hardware such as handles or hinges, detach them and place to the side. Getting paint on the hardware causes it to stick.
If such components as drawers or shelves can be removed, detach them and paint them separately. 
Use painter's tape to cover areas or fixtures you want to keep paint-free.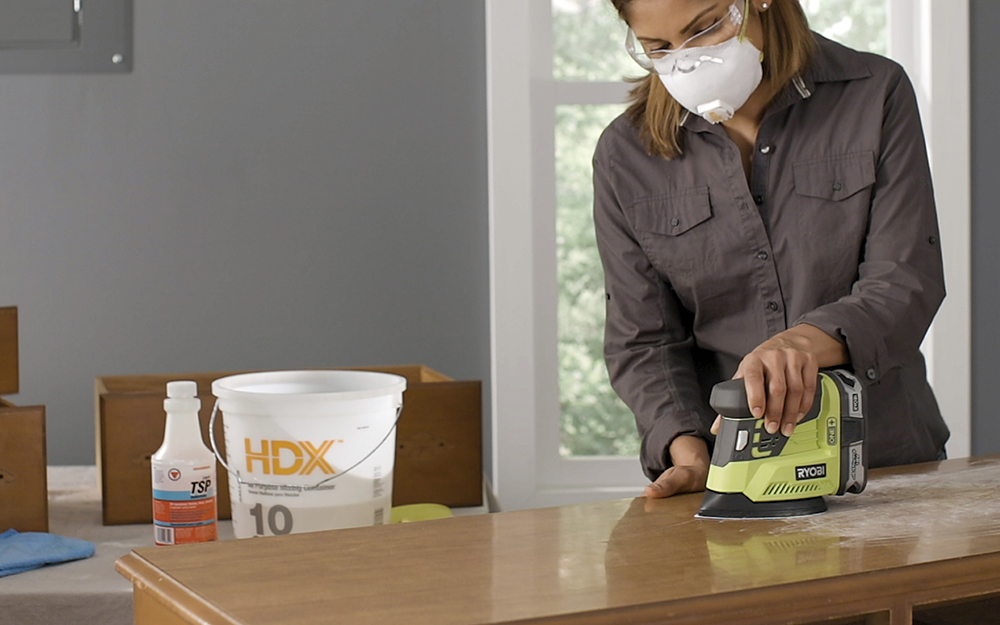 Sanding helps paint adhere to the furniture surface, removes traces of the old paint and provides a smooth, even finish. Begin with a 220-grit sanding sponge or sandpaper and gradually increase the grit for a smoother finish. If you are painting a large piece of furniture, you might find it easier to use an orbital sander.
When finished, wipe the furniture fully clean of dust with a lint-free cloth.
Tip: Use wood putty to fill in any holes or scratches.
Safety: Always wear a dust mask and safety glasses when sanding.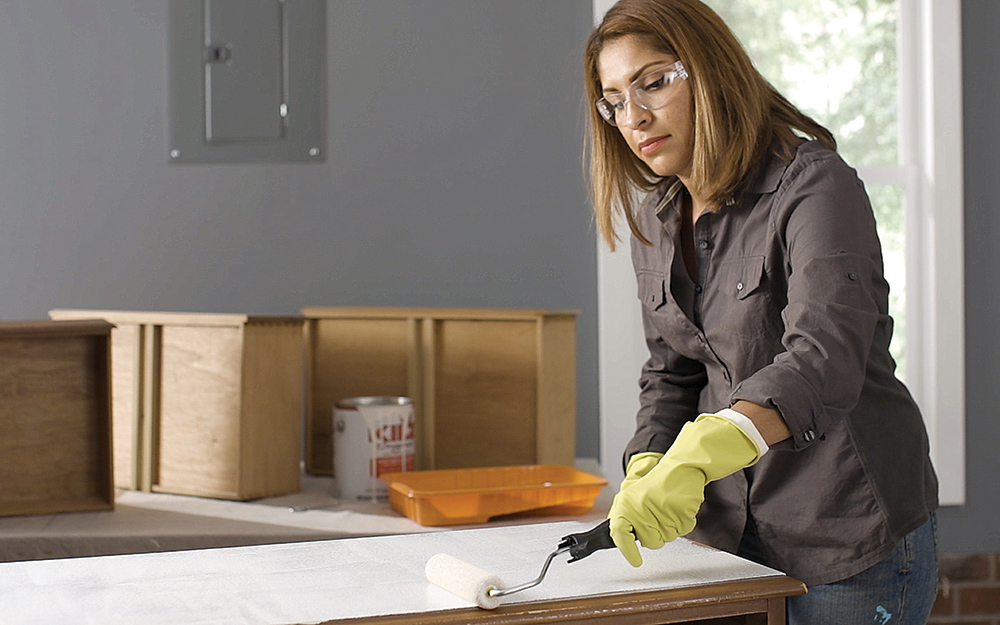 Before painting wood furniture, apply a layer of primer as a base coat. Primer improves the paint's adhesion and durability. 
Apply a thin layer of primer, brushing in the direction of the grain. Ideally, the color of the primer will match the paint.
After priming, lightly sand the surface with the 220-grit sanding sponge.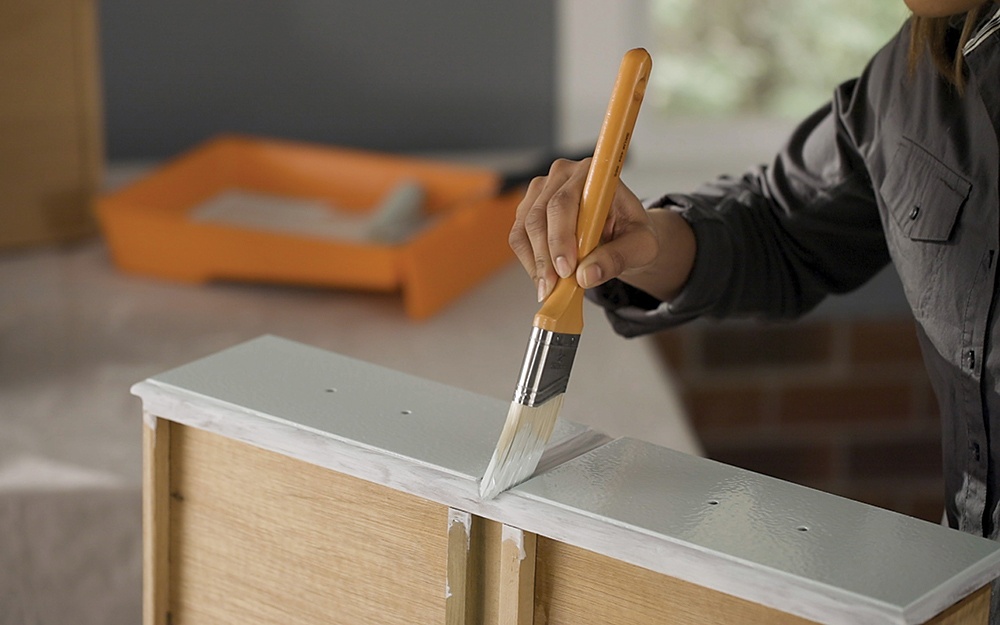 Brushes tend to be more effective than spray paint on wooden furniture. Use a brush that's narrower than the part of the furniture you're painting. Rollers are useful for such large, flat areas as table tops. For indoor furniture, interior latex paint usually has the best results.
Before painting, apply a small amount of paint first, so you can sample the way it looks on the wood.
Brush in the direction of the wood grain and allow the paint to dry according to the manufacturer's instructions. Apply at least two coats. 
6
Add a Protective Topcoat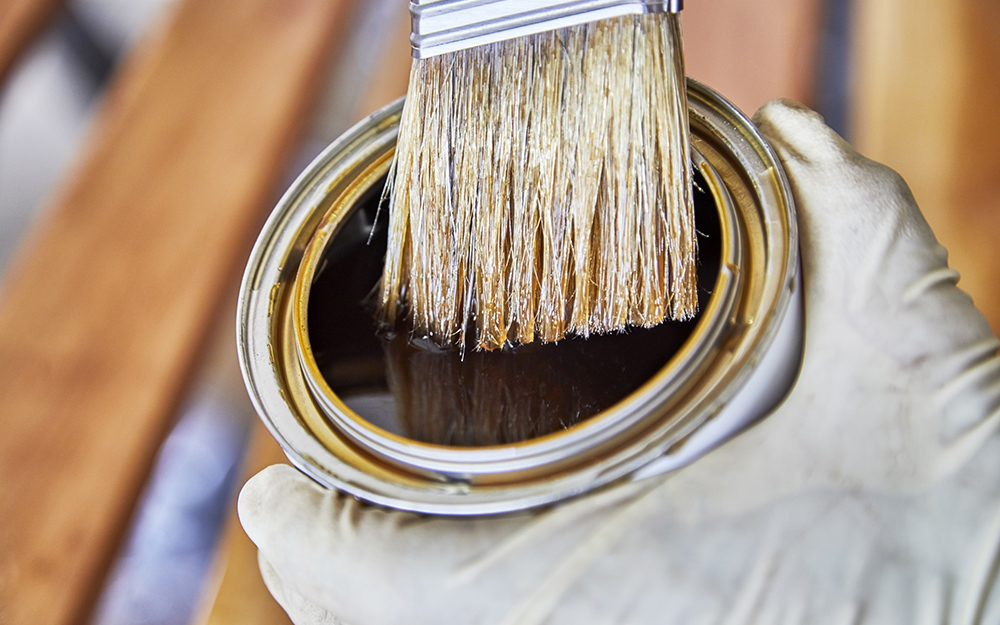 With wood furniture, a topcoat will help protect the surface from scratches and other forms of wear and tear. Satin polyurethane can make the finish more durable, but look for non-yellowing varieties. Consider furniture wax for white pieces.
Apply one to two coats with a brush. Be prepared for it to take at least a day to fully dry.
7
Metal Furniture: Clean the Surface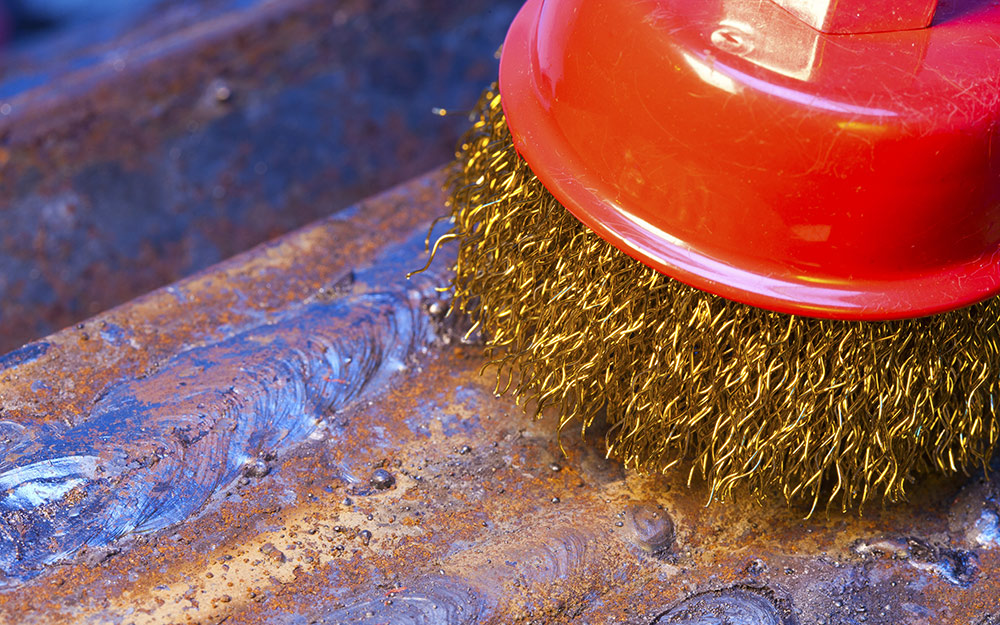 Clean the surface with household detergent. If necessary, use a wire brush, sanding sponge or sander to remove any rust or peeling paint from the metal surface, especially with outdoor pieces such as patio furniture.
Wipe off any residue with a damp cloth.
If possible, paint the furniture outdoors. Put down a drop cloth and cover anything behind the piece that might be at risk of getting paint on it.
Tip: If possible, disassemble the furniture to apply the paint evenly.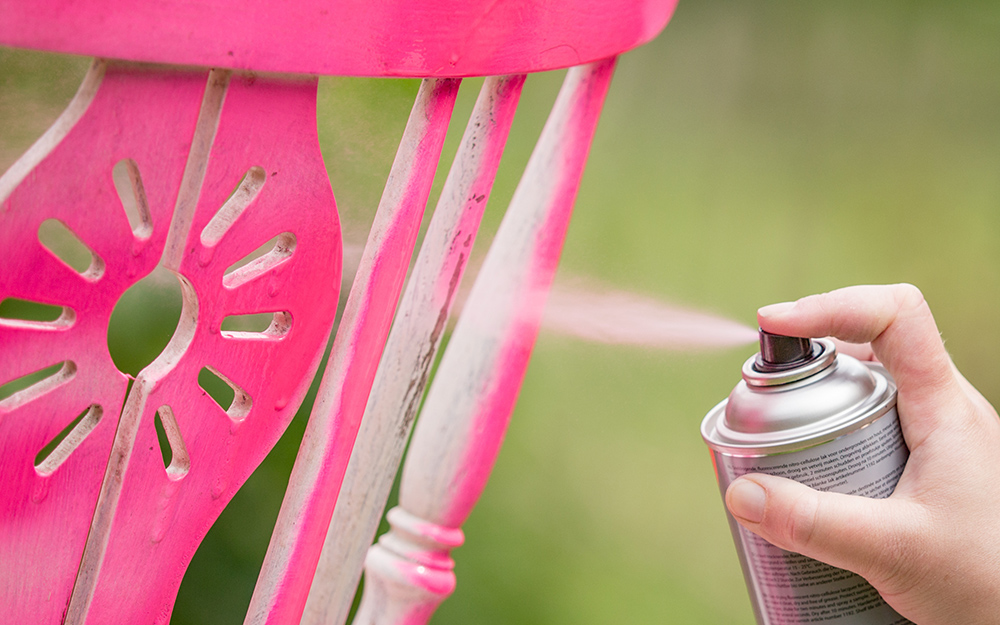 When painting metal furniture, spray paint tends to leave a smoother appearance, while brush marks tend to be more visible. Another advantage to spray paint is that primer is usually unnecessary.
When painting outdoor furniture, choose a kind of paint designed for outdoor use and consider the weather conditions. If the furniture will receive frequent rain, look for paint with a rust inhibitor. 
Shake the spray can before painting according to instructions.
Holding the can about eight inches from furniture and spray a light coat. Multiple light coats will have a better appearance than one or two heavy coats. A paint sprayer may also be effective.
Tip: Be prepared to clean or switch out the nozzle as necessary.
9
Let Painted Furniture Dry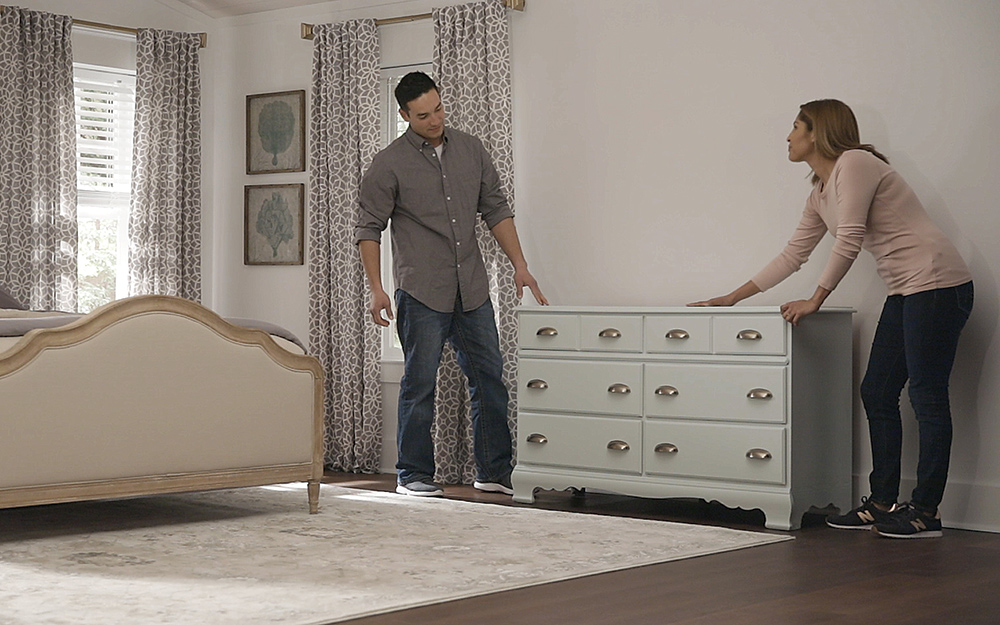 Give painted furniture at least 24 hours to dry in a well-ventilated place with shelter from unexpected rain. Afterward, arrange to fit your style and surroundings.
Whether in your living room, on your patio or elsewhere, learning how to paint furniture can add splashes of vibrant color to your space. Applying the right coats for interior or exterior use not only makes a piece of furniture look like new, but adds protective layers that can extend its life. 
Explore More on homedepot.com