Painting wood paneling is a simple way to change the look of a room. A fresh coat of paint quickly updates old wood paneling or wainscoting for less than the cost of replacing the walls. This Home Depot guide gives you step-by-step instructions on how to paint paneling. It lists paint tools you'll need, tells you the best paint for paneling and gives tips on choosing a primer for wood paneling. 

Tip: Work in a properly ventilated space. If the paint fumes are strong, wear a respirator.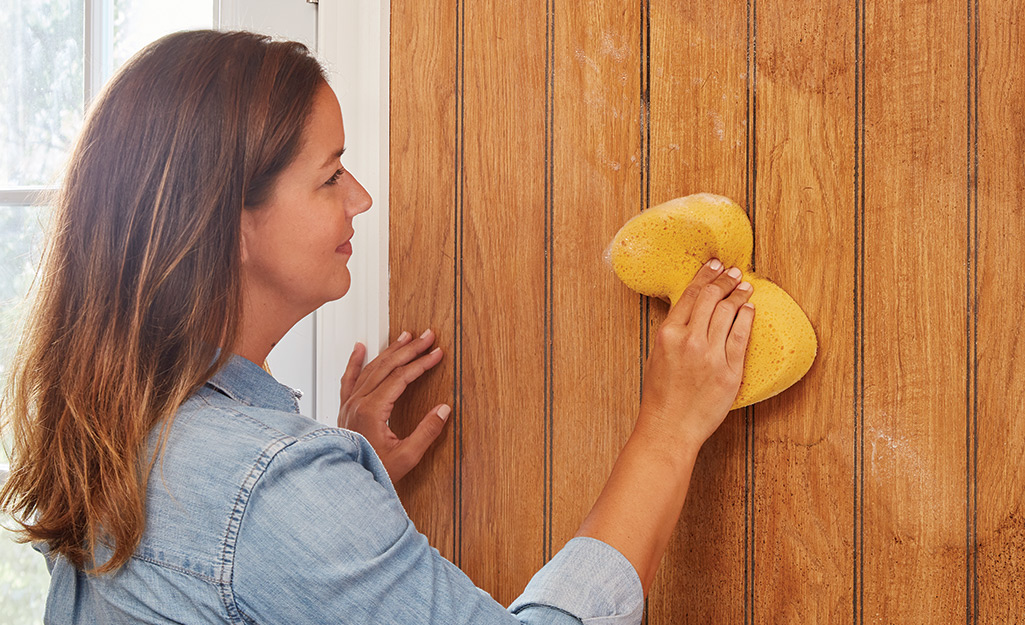 Start with a clean, dry surface. Dust the paneling and wash off dirt and any grease and grime buildup with soapy water and a sponge. 
Tip: Most dishwashing liquids will clean paneling or you can choose to buy a heavy-duty degreaser.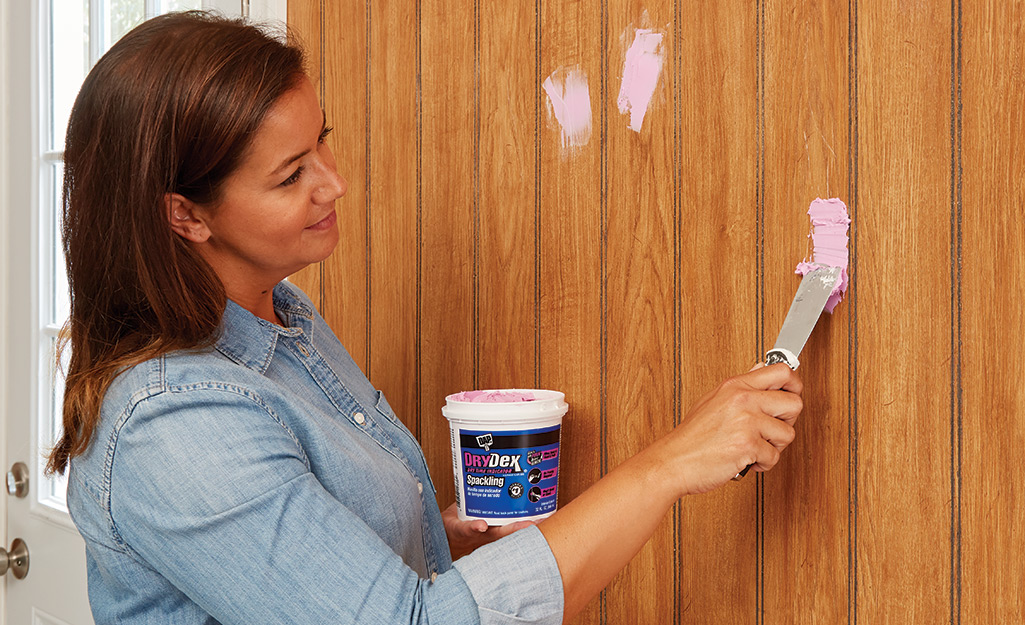 Use a putty knife and apply spackling or caulk to fill nail holes. Scrape off any excess. Allow to dry until hard. 
Tip: If your paneling has groove lines, fill these in using a caulk gun for a smoother painted surface.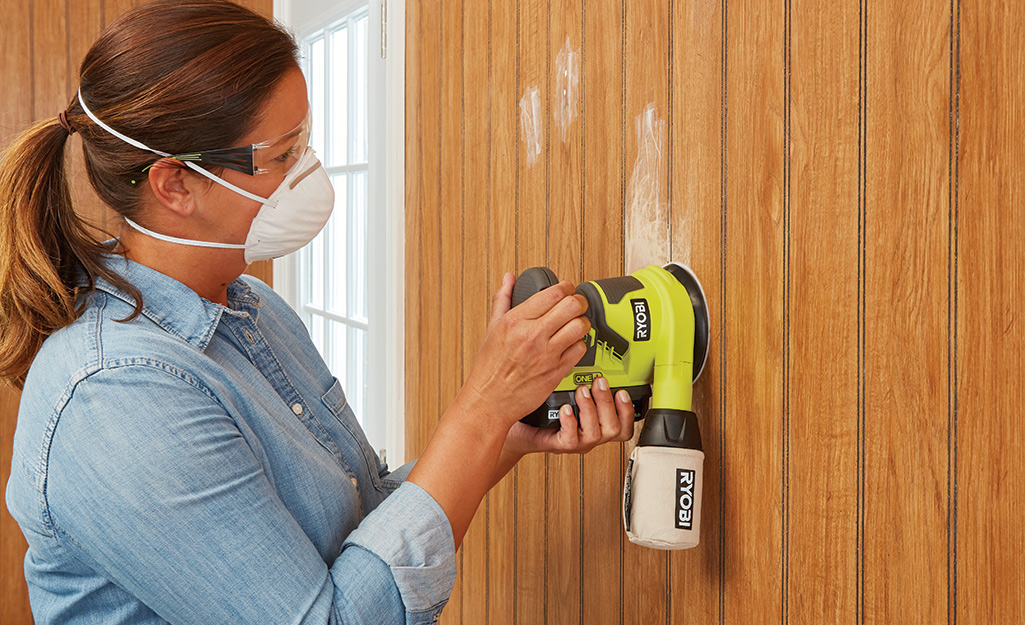 An important step in learning how to paint paneling is making sure the surface will hold paint. Most paneling has a sheen finish that paint won't adhere to. Remove this finish by gently sanding the walls, trim and mouldings with 150-grit sandpaper. Use a damp cloth to wipe away any dust and residue.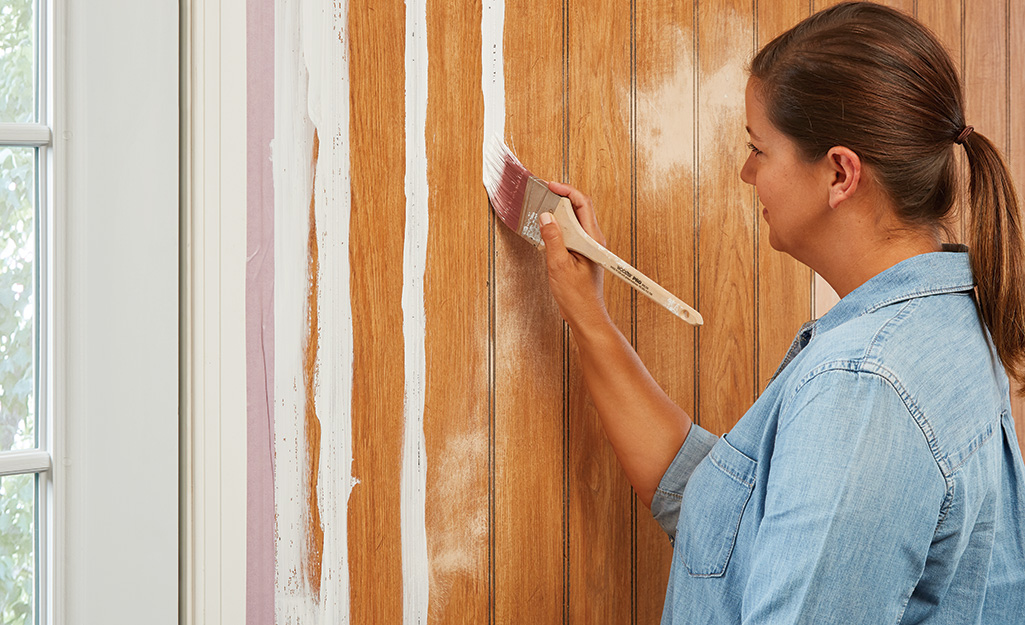 When painting for wood paneling, choose either a stain-blocking latex primer or an oil-based primer. Apply a thin coat of primer with a roller. Use a brush to fill in any grooves. Allow the primer to dry a full 24 hours before painting over it.
Tip: Before painting paneling, use painter's tape to mask off your mouldings, windows, doors and ceiling.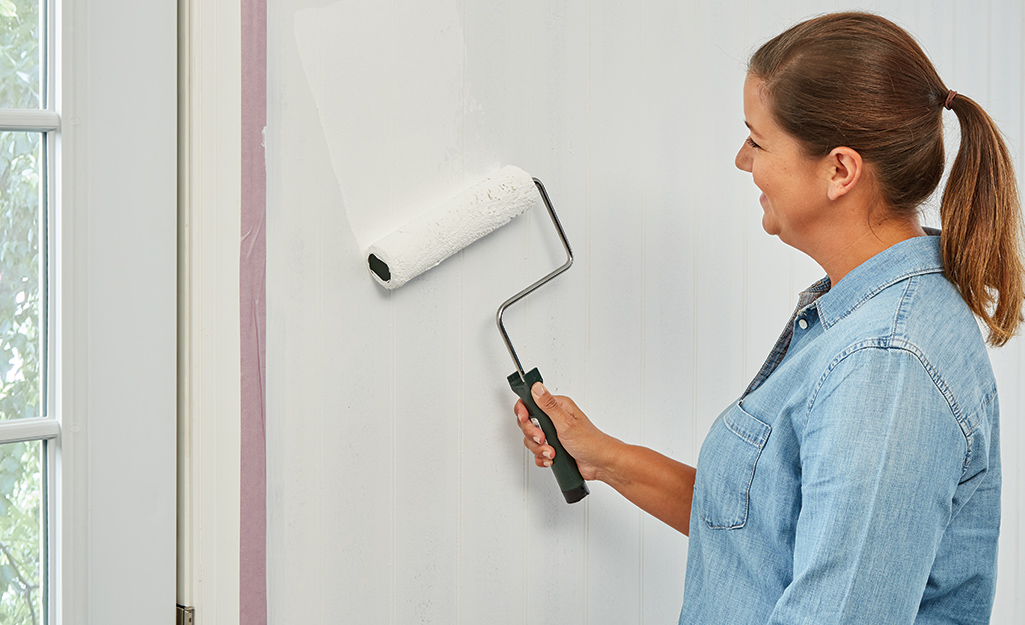 Begin painting your paneling at the top of the wall and work your way down. You can use a brush or a roller as long as you smooth out any drips as you go. Let the first coat dry before you apply a second coat. 
Tip: Remove painters tape before paint dries or slice through any dried-on painter's tape with a utility knife while pulling it up at a 45-degree angle.
Explore More on homedepot.com