Got ceramic or mosaic tiles with a dated design or color? The first question you might ask yourself is, "Can you paint tiles?" You can choose to replace your tiles or you can update them with a coat of paint. When properly done, ceramic painted tiles look great in almost any room. Of course, painting tiles in the shower isn't recommended, but other areas are fine. The steps for how to paint tiles on a fireplace, painting tiles in the bathroom or painting tiles in the kitchen are basically the same. This guide shows you how to prep for painting tiles and how to use kitchen or bathroom tile paints.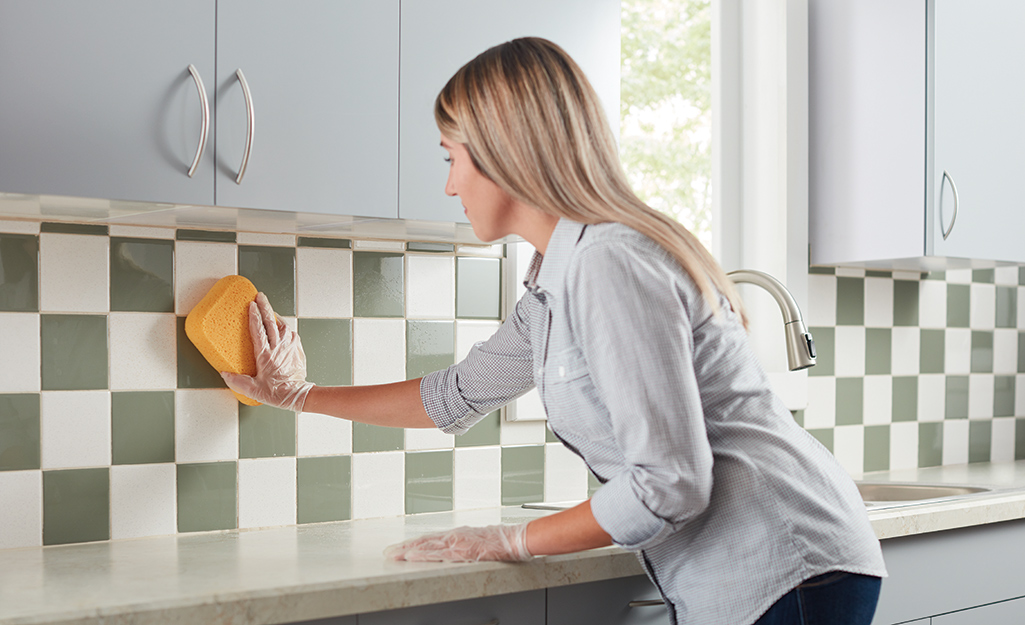 The first step in learning how to paint tiles is understanding that cleaning is essential. Most tiles are in high-use areas, such as kitchens and bathrooms, and subject to grime or soap scum. Use a commercial cleaner and sponge to scrub tiles. Rinse with clear water and allow tile to dry before the next step. 
Tip: Use a degreasing cleaner on kitchen tile backsplashes to make sure they are completely clean.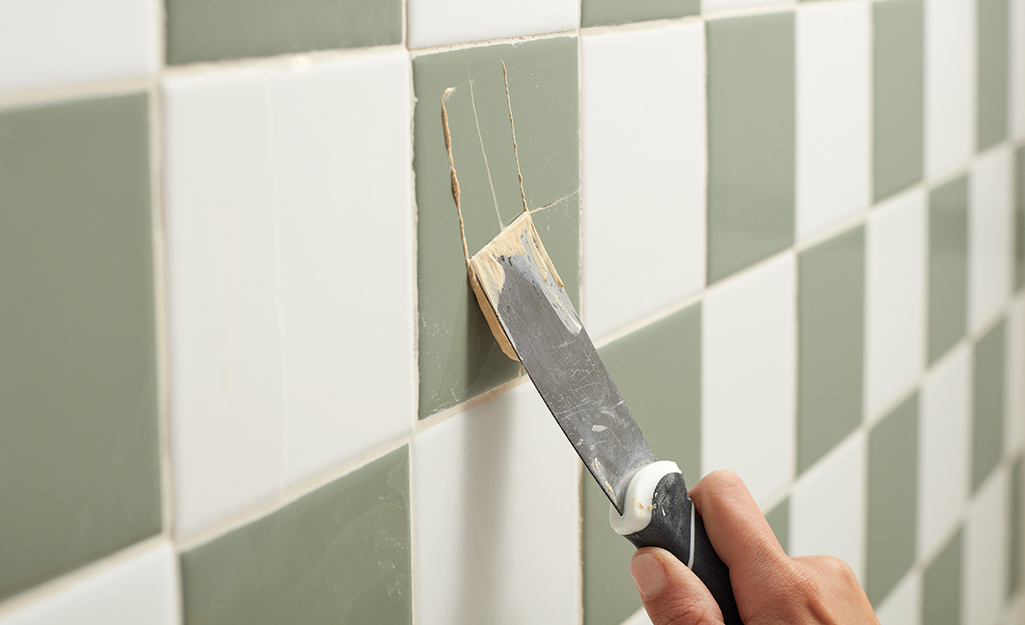 Tile is very durable and looks great for years, however, it can show signs of wear and tear. Before painting tiles, make sure to inspect them carefully. Use a putty knife to fill cracks and chips with caulk. Make sure to scrape away any excess with your knife and wait until the repairs dry before you go to the next step.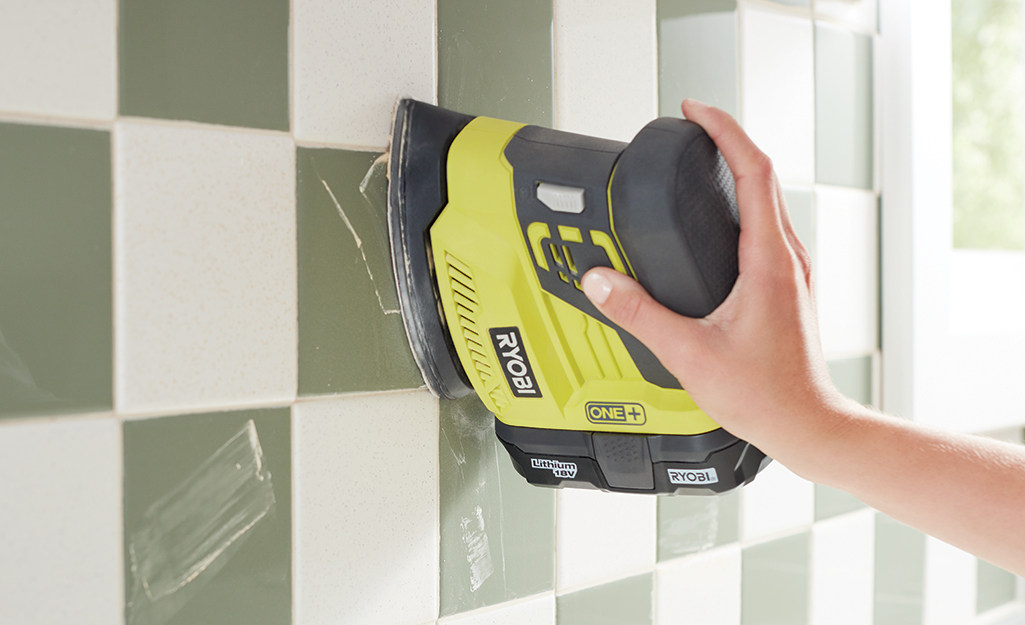 All tile has a layer of glaze. It's hard for paint to adhere to this glaze, so it's important to remove it. Use a minimum of 100-grit sandpaper to hand sand or machine sand the tile before you paint it. When you are finished sanding, use a damp cloth to wipe away any sanding grit. 
Tip: Use a light hand when sanding to avoid damaging the tile's surface.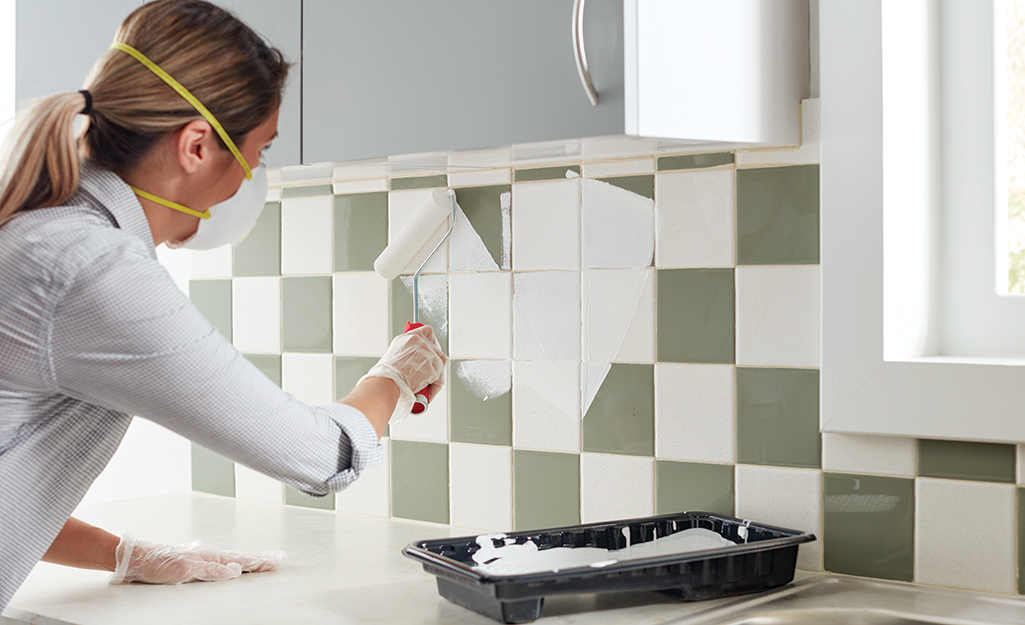 Whether your end goal is hand painted mosiac tiles for a hallway or painted tiles for a backsplash, one of the most important steps in learning how to paint tiles is using a primer. Primers hide any unwanted colors and designs and will help the new paint adhere better to your tiles. Roll the primer on evenly. Use two coats if necessary. Let primer dry before moving to the next step.

Tip: If you are hand painting tiles one at a time, use a small, flat paint brush instead of a roller for more control.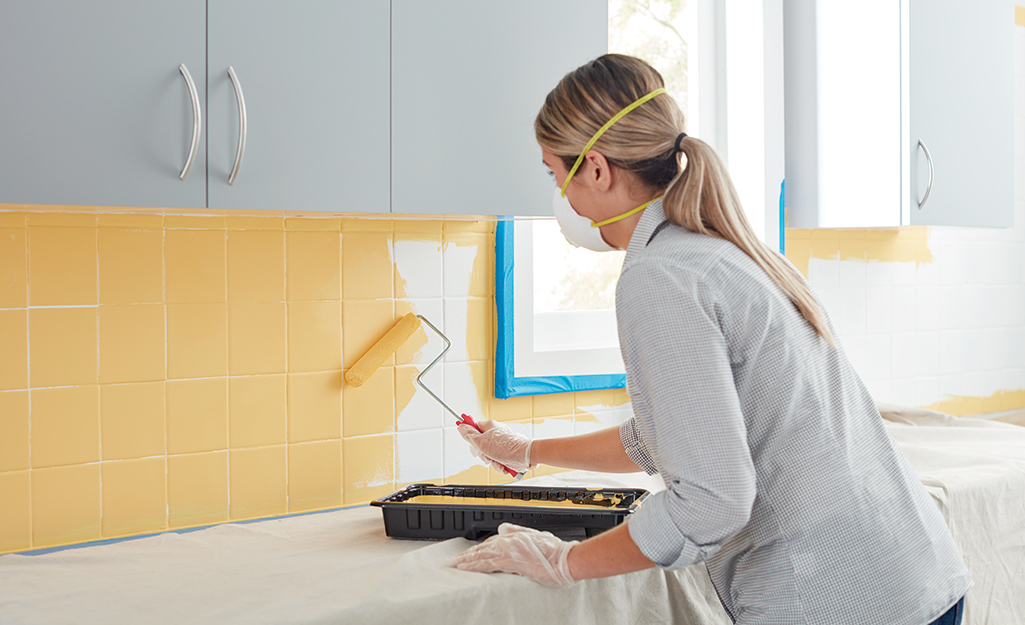 Painting tile requires the use of special epoxy paints or tile paints. This paint is made to stick to tile. It is extremely durable and washable. Use a roller to apply paint evenly to the tile. Make sure to paint grout as well. Let the paint dry for 24 to 48 hours until it is completely dry. Add a clear coat of polyurethane if desired.

Tip: When painting tiles with epoxy or tile paint make sure the area is well-ventilated. Wear a paint mask as well as other protective gear.
Ready to start painting? The Home Depot delivers online orders when and where you need them. You can also shop The Home Depot Mobile App to compare paint colors and make a list of paint supplies. 
Explore More on homedepot.com