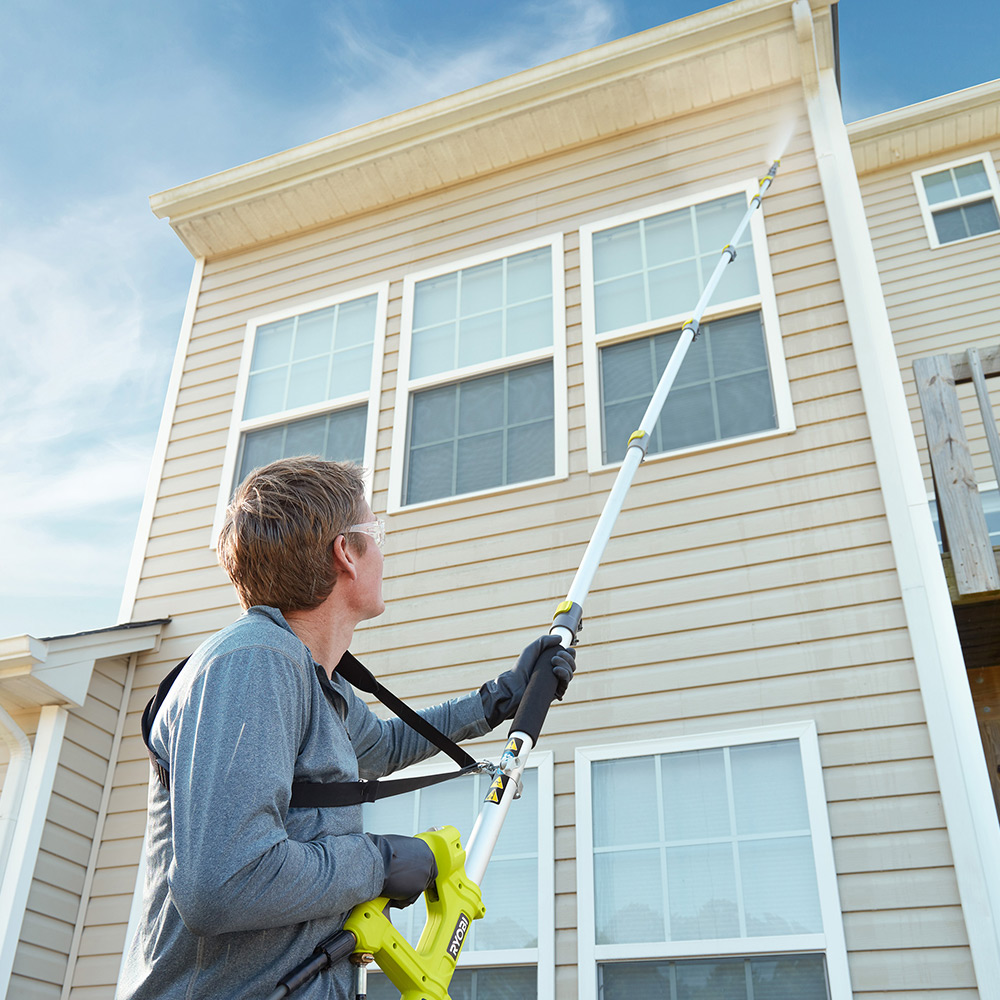 From removing mildew on siding to prepping your home for a fresh coat of paint, a pressure washer can help restore your home's curb appeal. This guide will teach you how to pressure wash your house safely and efficiently.
1
Choosing a Pressure Washer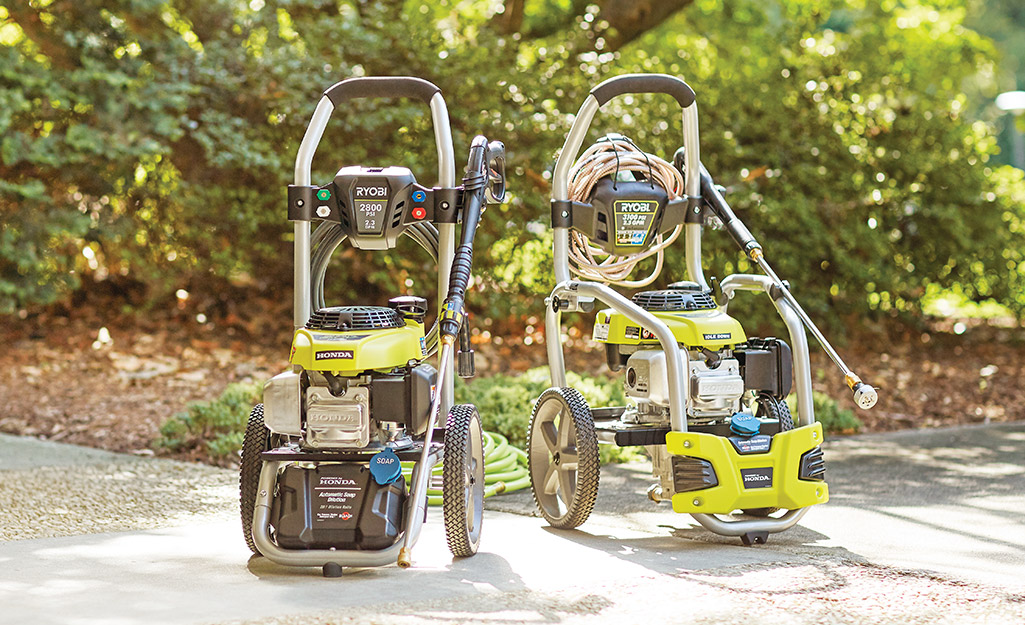 Depending on the exterior of your house, you may need to use a certain type of pressure washer to match the housing materials to the right water pressure levels. 
Tip: If you have a wooden deck, pressure washing is an option, but follow instructions to avoid damaging the wood. Use the pressure washer at a low setting with a fan spray nozzle and check manufacturer's recommendations for the wood type. Do not use a pressure washer on a composite deck, as it can damage the decking. 
2
Prepare the Area and Put on Safety Gear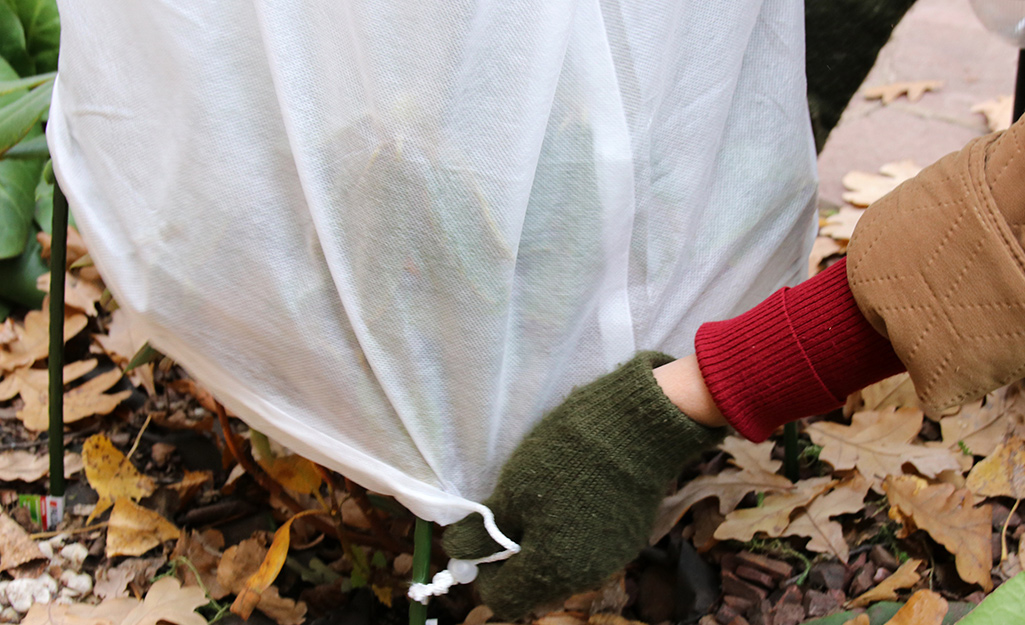 Once you have made your choice, it's time to prepare the area and assemble your safety gear. 
Before you begin, remove or cover such items as light fixtures and air conditioner compressors to protect them from damage. 
Use a tarp or plastic covering over shrubs and garden plants. Secure the tarps in place with duct tape. Note the location of windows and electrical outlets to ensure you avoid them while pressure washing. 
Do not stand on a ladder when using a pressure washer. The pressure could cause you to lose your balance. 
Never drive water directly into gaps or cracks in your home's exterior. Patch cracks and holes in mortar and brick.
Keep your pressure washer wand at least 6 feet away from electrical wires and never spray water into outlets. Cover electrical sockets with duct tape or close the covers prior to washing. 
Pre-scrub the exterior with a scrub brush or spray with a garden hose to remove any dirt, debris or mildew. 
Never point a pressure washer at other people or pets.
Safety: Be sure to wear the proper protective gear, such as safety goggles and work gloves, when pressure washing a house. 
3
Set Up the Pressure Washer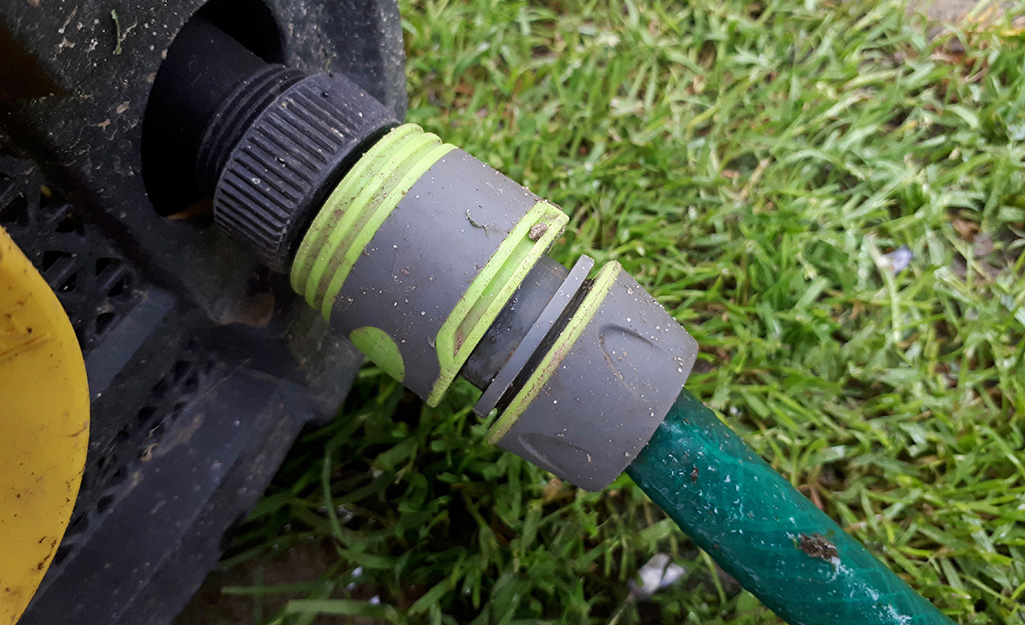 Take these steps to set up the pressure cleaner.
Using a 5-gallon water bucket, mix water and a cleaning detergent with mildewcide according to manufacturer's recommendations.
Attach your pressure washer to your garden hose. Choose the pressure washer nozzle you plan to use and attach it to your sprayer. 
Step back about 3 feet from your home and test the pressure washer against the house. Adjust your stance and spray until you feel the pressure is strong enough to remove dirt or mildew without damaging the home's exterior. 
4
Clean From the Bottom Up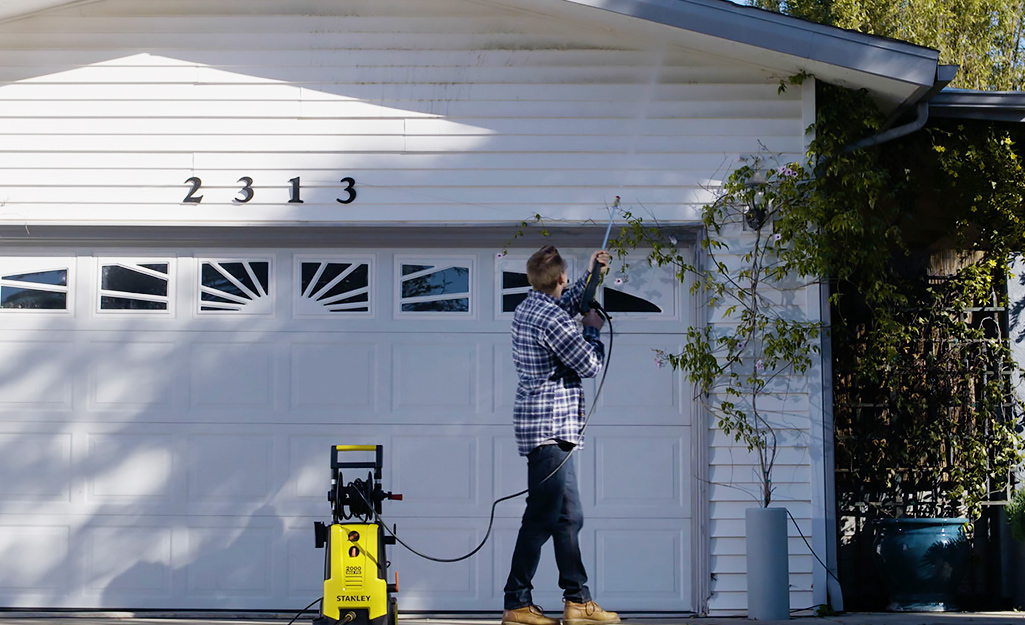 Now that your solution is mixed and you've tested your pressure washer, it's time to begin. 
Using the cleaning solution, start power washing at the bottom of the house and work your way up. Working from the top down can cause water and suds to run down the side of the house, making it more likely you'll miss a section.
Spray in a horizontal, side-to-side motion.
When spraying roof overhangs and gutters, always maintain a 45-degree angle. 
Tip: Do not power wash your home if it's been painted with lead paint.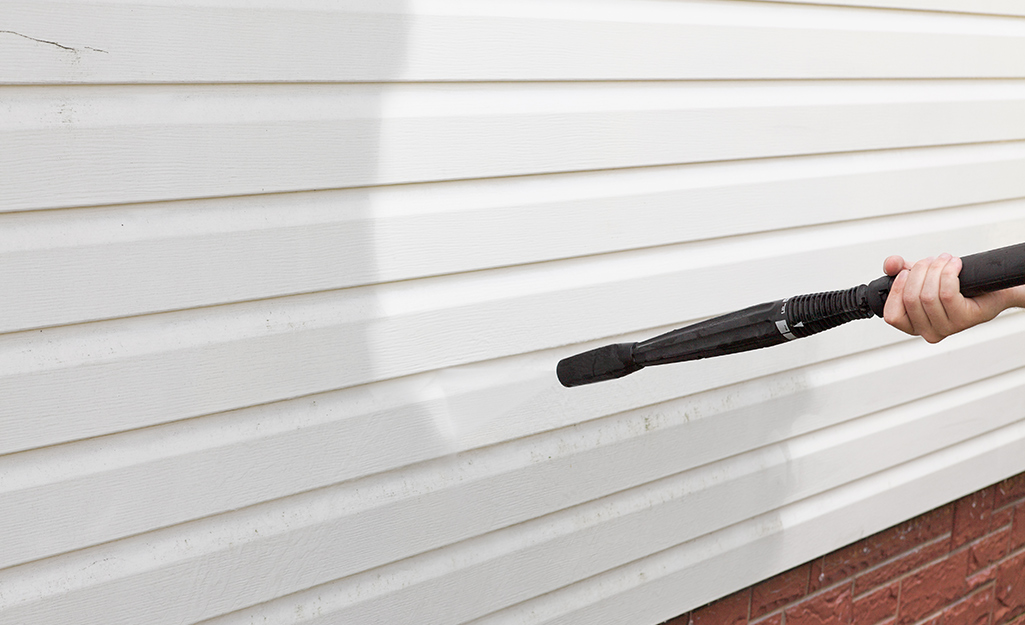 Once you have finished pressure washing your home, turn off the pressure washer and disconnect it from the garden hose. 
Consult the owner's manual for the proper steps for storing the pressure washer, such as draining liquid from the pump when finished.
Use just the garden hose to rinse the soap from your home with plain water. 
Remove all tarps, drop cloths and duct tape. 
If you plan to paint, allow the home's exterior to completely dry. This typically takes about two days.
Learning how to pressure wash a house is an effective way to ensure your house looks its best, especially if you want to prepare it for a fresh coat of paint. You can purchase a pressure washer and accessories or browse rental options online.
Need help identifying a pressure washer? Find products fast with image search in The Home Depot app. Snap a picture of an item you like and we'll show you similar products.
Explore More on homedepot.com